Hello! Do you know what Rimmel 60 Seconds nail polish was called back in the day? Well, if you don't know, you are about to find out ;) It was called Chicogo! With that, I am introducing you another beauty from my vintage nail polish collection – Chicogo 60 Seconds in Azure.
Unfortunately I have no idea the years it was called Chicogo. I have tried to google it, but google is convinced that I am just spelling Chicago wrong. My guess it that the Chicogo polishes would have been around in the nineties.
Fun fact about Rimmel as a company – it was funded in 1834 and in a lot of languages mascara is called a version of the word rimmel (reference here). It's like calling a vacuum cleaner a hoover (by the brand rather than the name of the item). In my native language mascara translates to 'eyelash ink' lol.
Chicogo 60 Seconds in Azure review
Azure is a light blue polish with pearlescent finish. On the swatches I am wearing three coats with top coat.
To be hones I don't think this polish looks very desirable considering the current nail fashion trends. But I can totally remember a similar shade being one of my favourite polishes back in the nineties when I was a trendy teenager.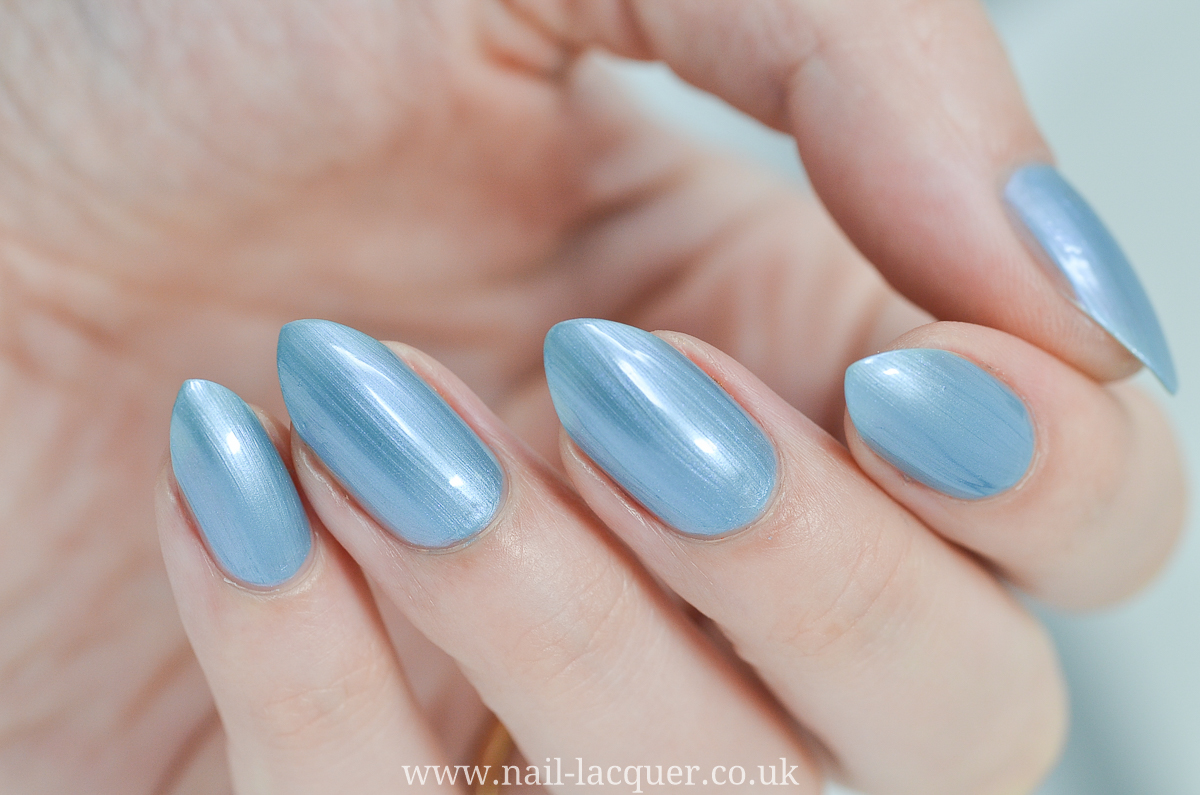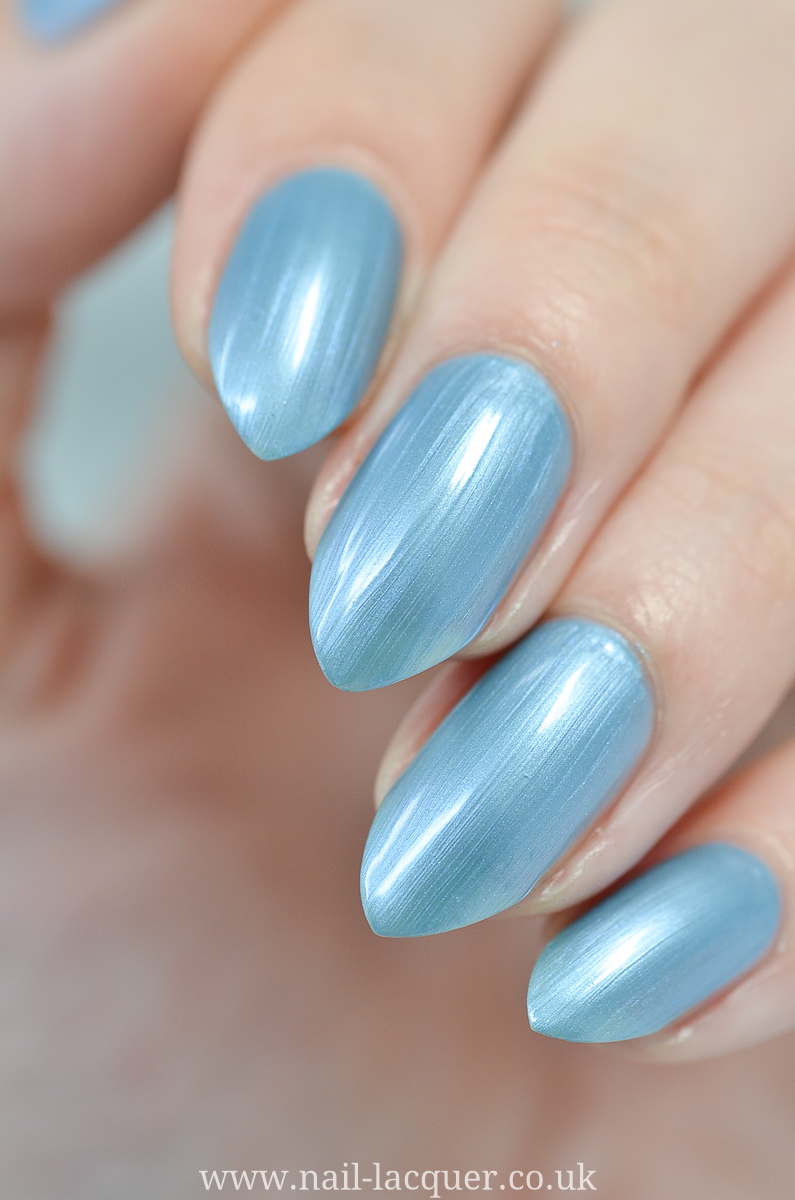 In conclusion, if you enjoyed reading about my vintage nail polishes, check out more posts here.
Thanks for reading xx