Hello! I have a late night post for you tonight showing you CND Night Moves collection swatches. Night Moves is CND's holiday collection. The polishes I am showing you are from the Vinylux Weekly Polish system which is nail polish for home users. The the same colours are also available in Shellac colours.
CND Night Moves collection review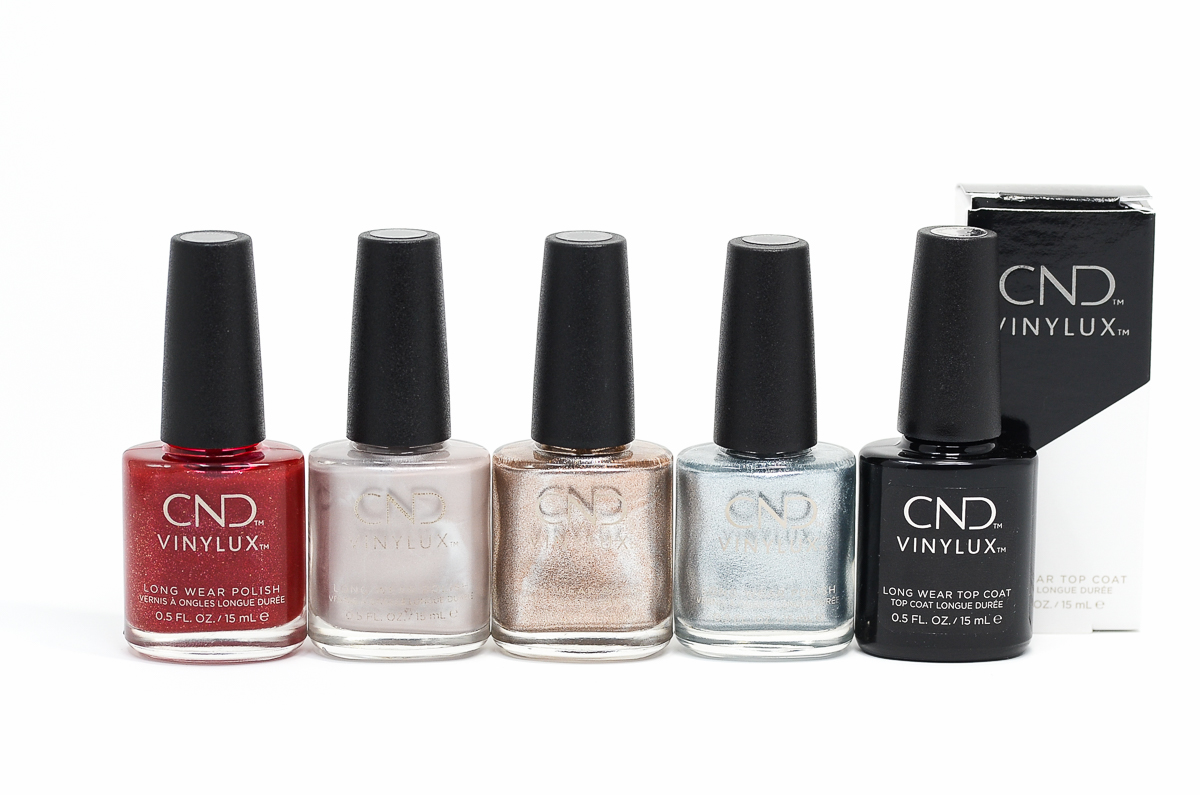 All four polishes from the collection had fabulous formulas. The polishes come in a large 15ml bottle and have a flat round brush. All polishes with the exception of After Hours were opaque in two coats.
I also received CND Vinylux Long Wear Top Coat to try and all the swatches are shown wearing this top coat. Compared to my usual top coat, this is not as fast drying as I am used to, but it became touch dry fairly quick.
CND Vinylux Kiss of Fire
Kiss of fire is a glistening red polish full of subtle sparkle. This is the exact colour red you'd see one wearing for a Christmas Party! Super Jolly, defo my favourite from the whole collection. I can't wait until a Christmas and will wear this tomorrow which is a random Tuesday. I'm certain that this colour will keep my spirits up all day :)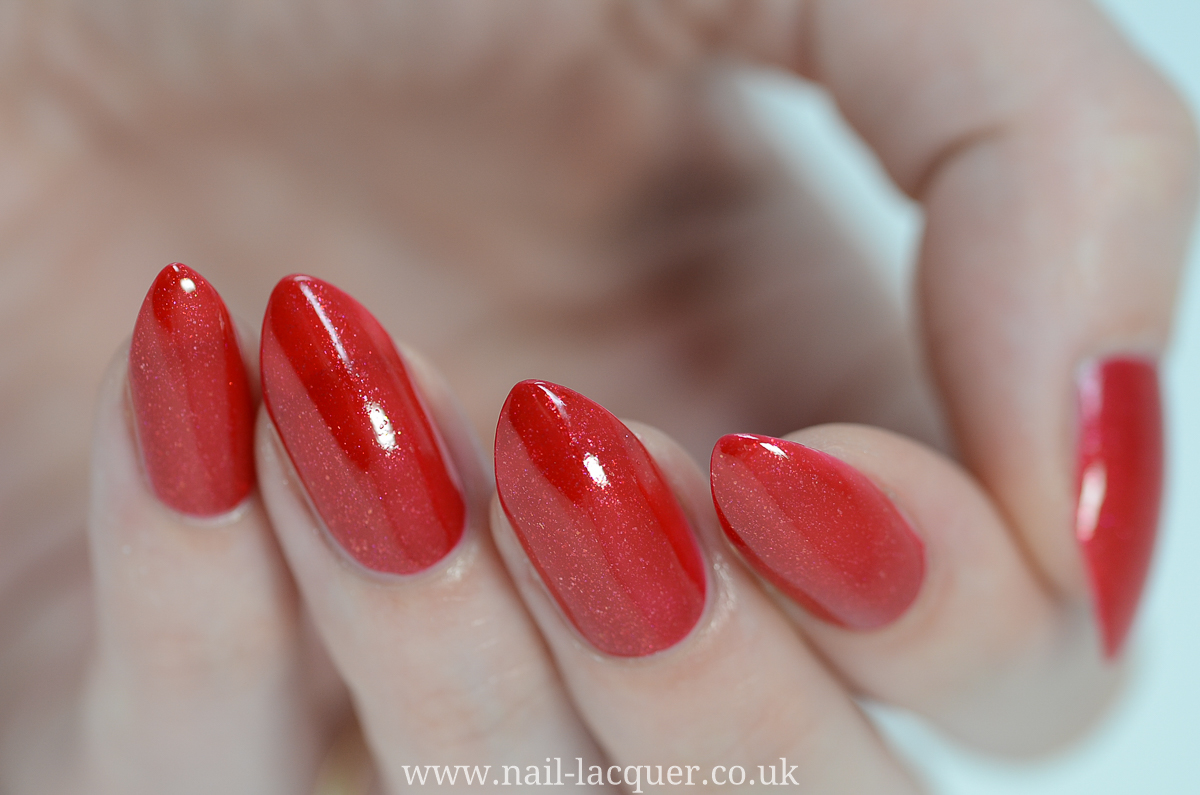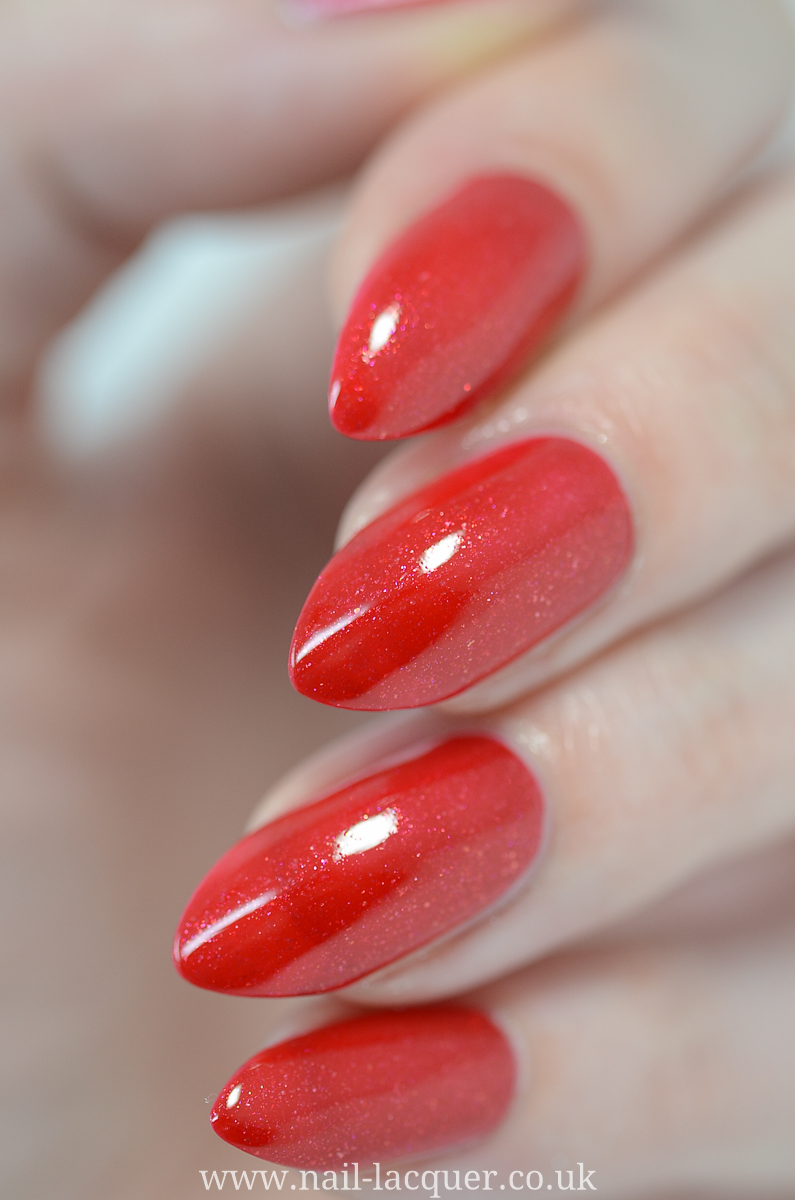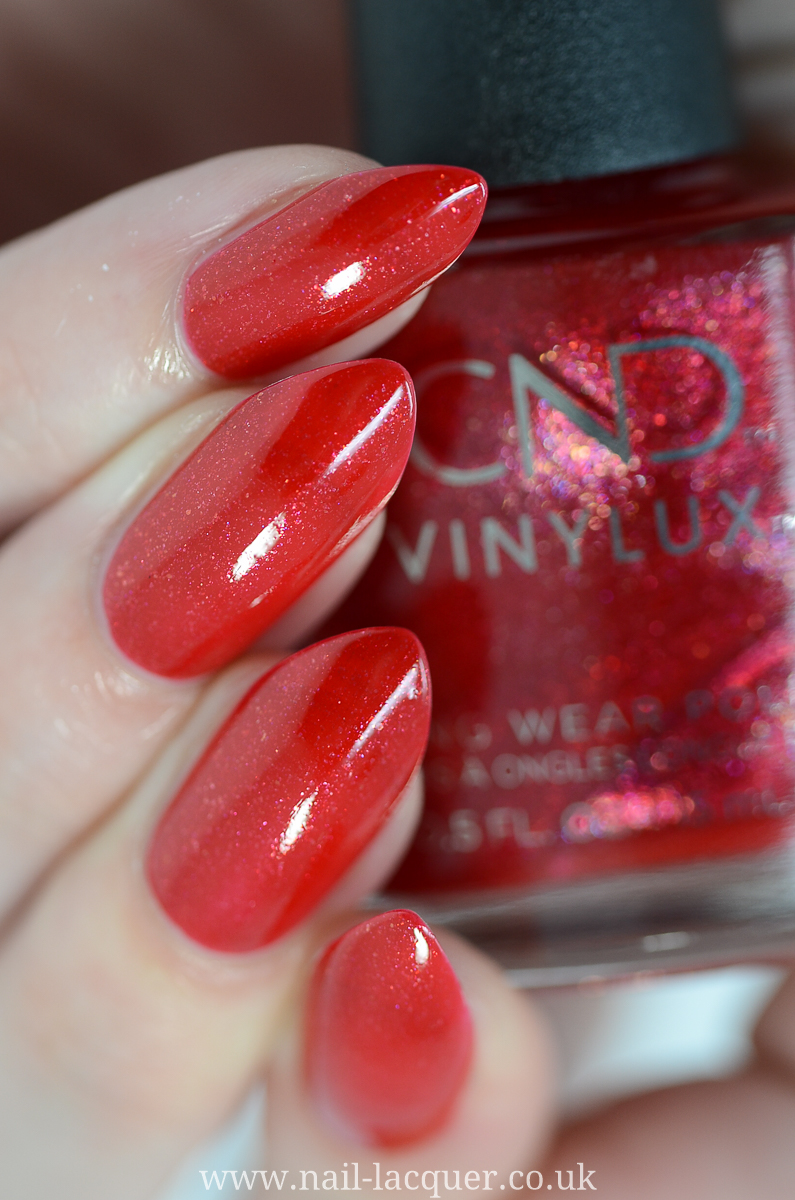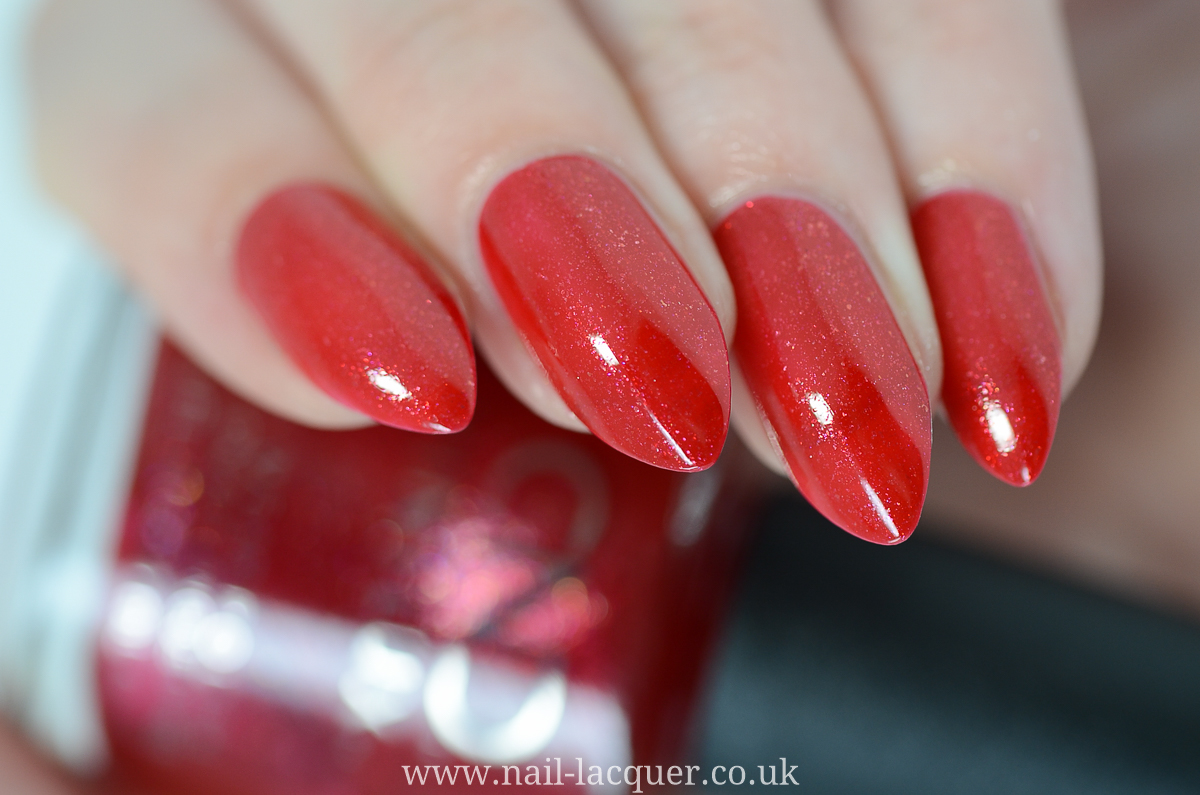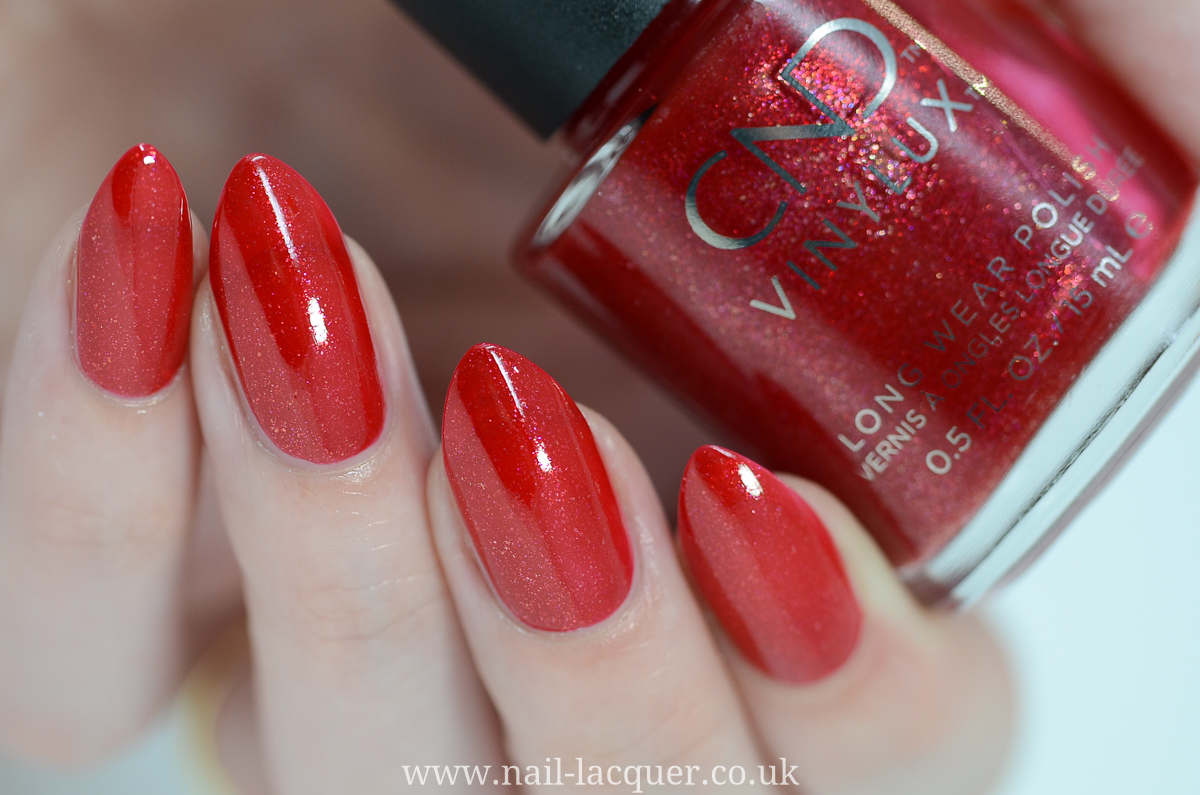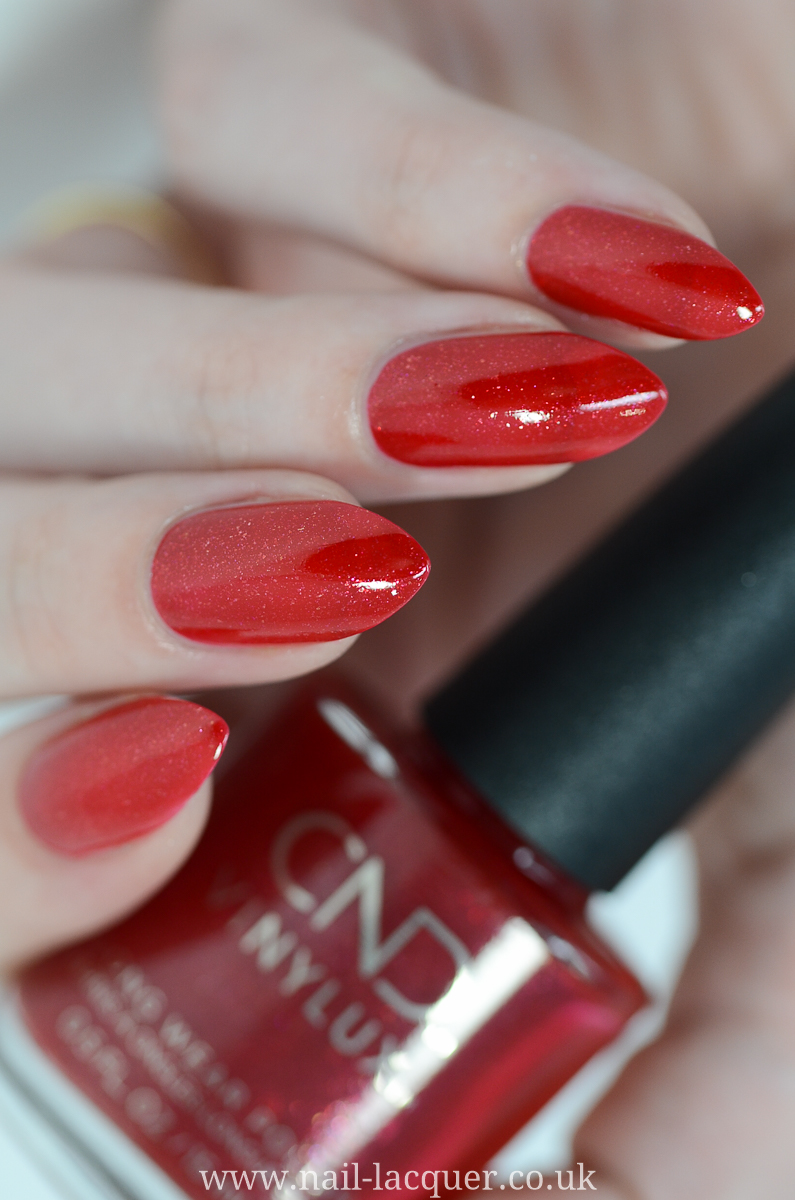 CND Vinylux Bellini
Bellini is a fizz-inspired gold metallic polish. This is a beautiful polish, again, perfect for Christmas!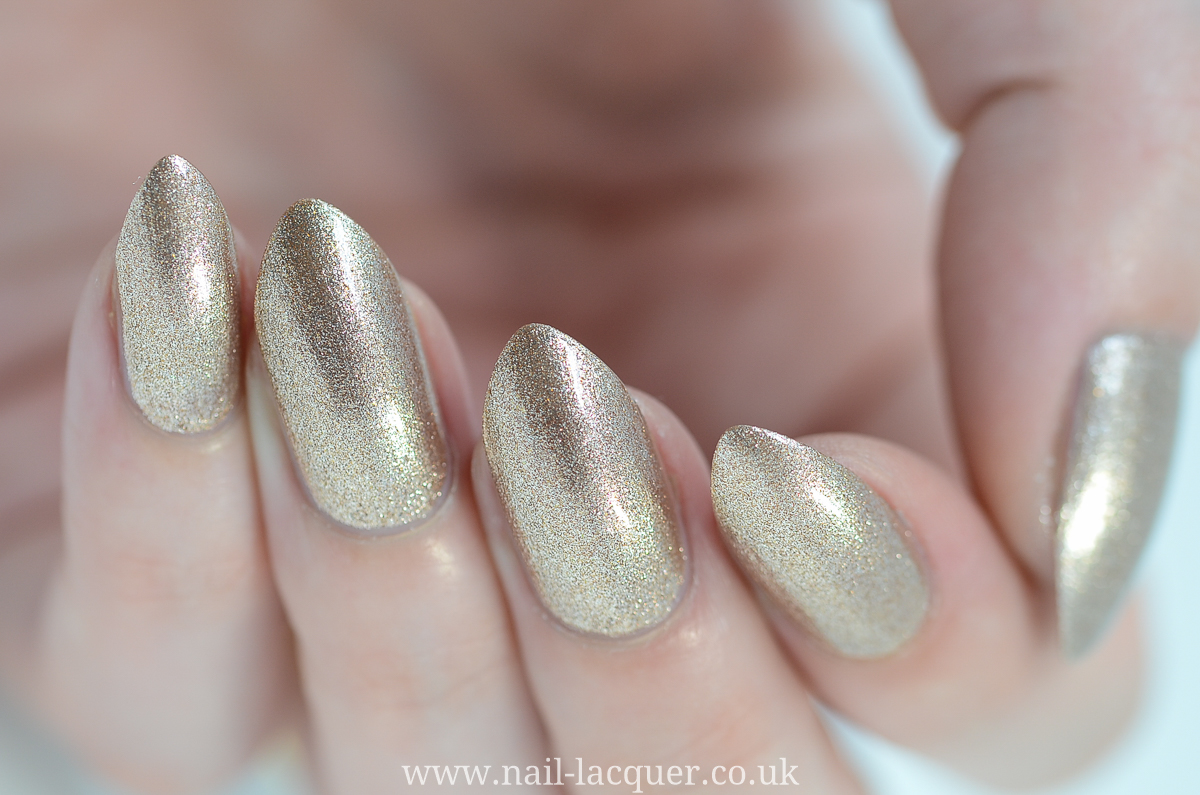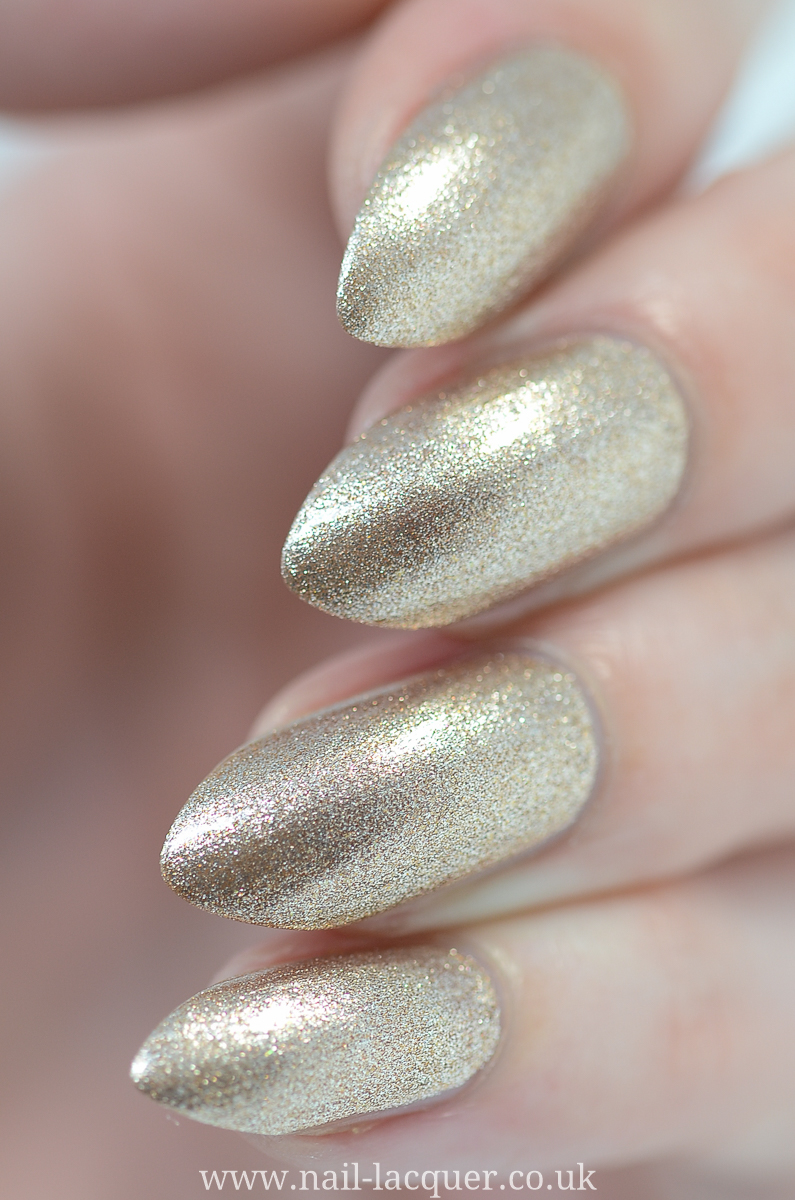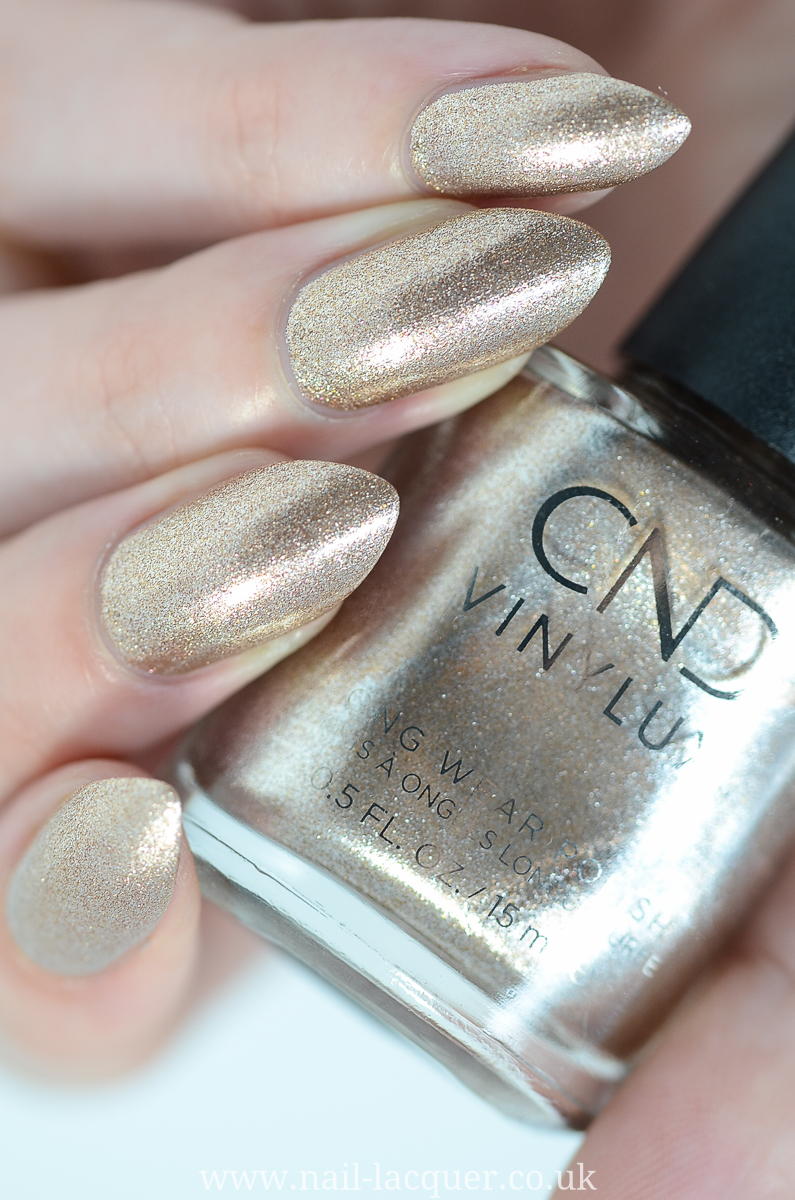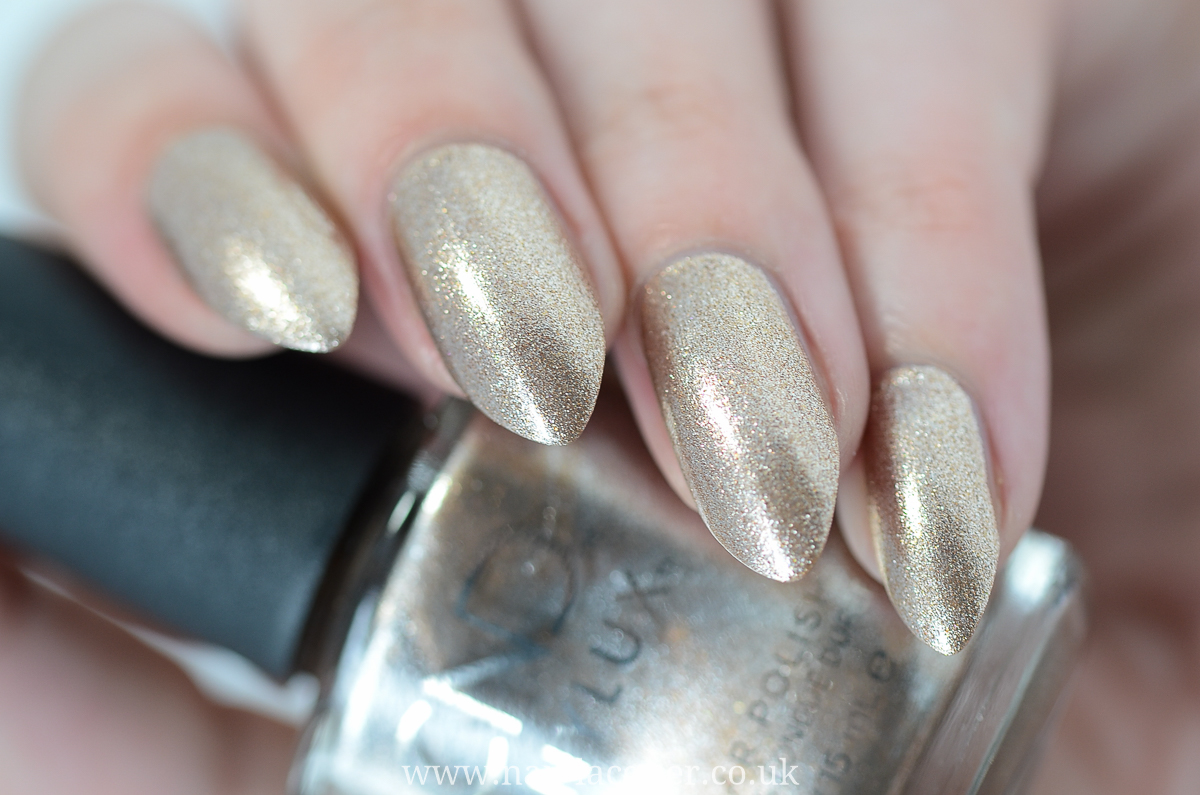 CND Vinylux After Hours
After Hours is a bright silver metallic polish.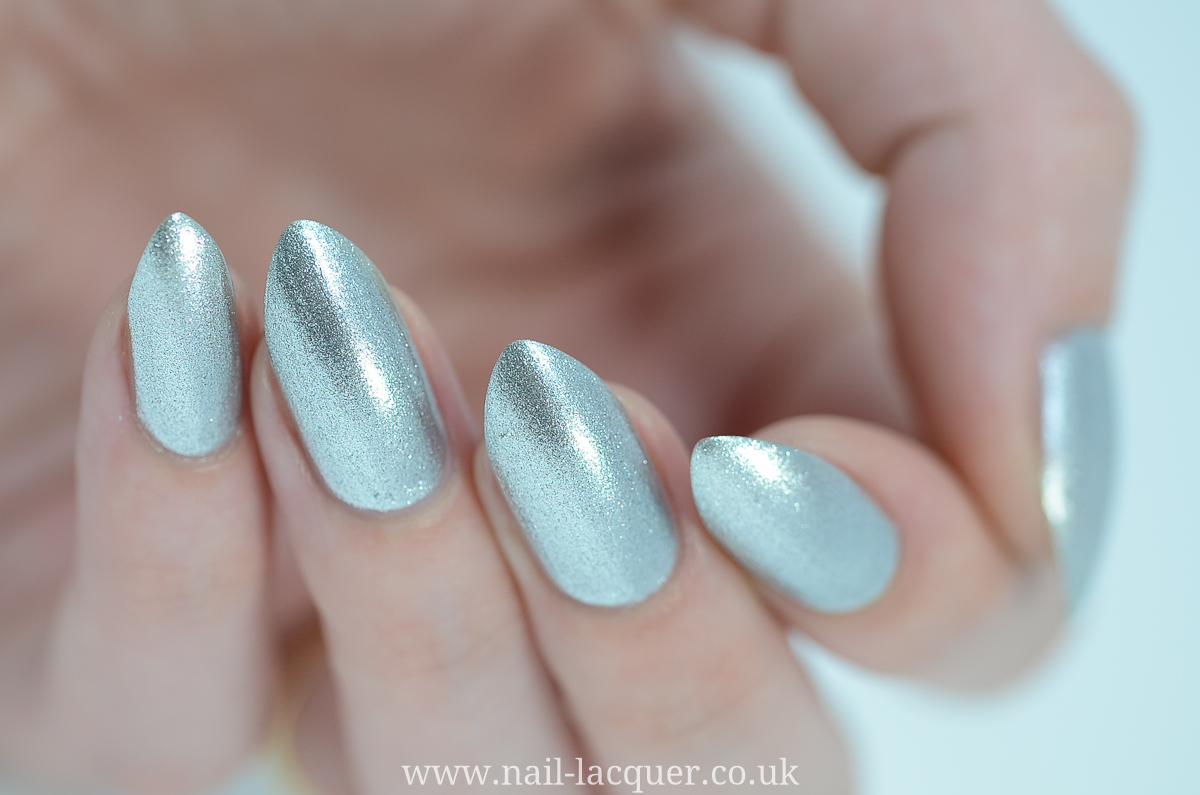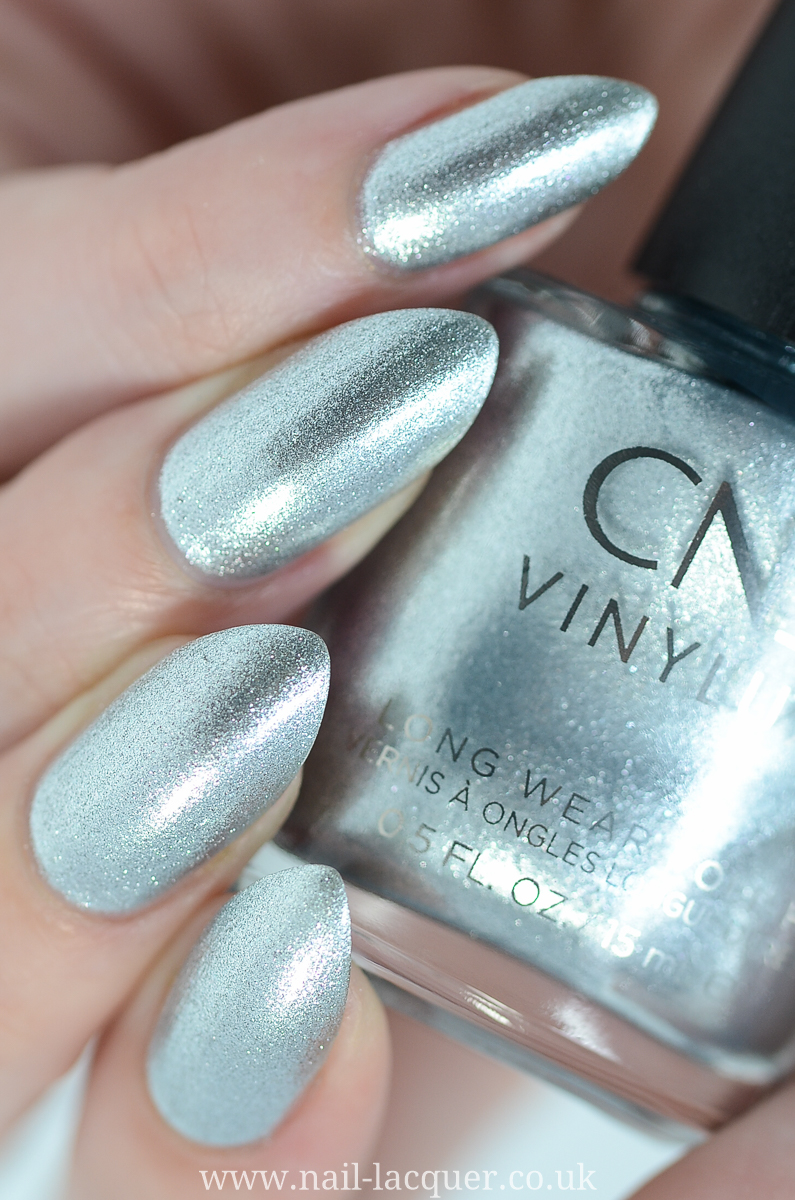 CND Vinylux Soiree Strut
Soiree Strut is a pink-greige (more greige) pearl polish. This is another beautiful polish, second favourite of the collection. I love the pearly nineties vibe. This one is totally an all year rounder for me.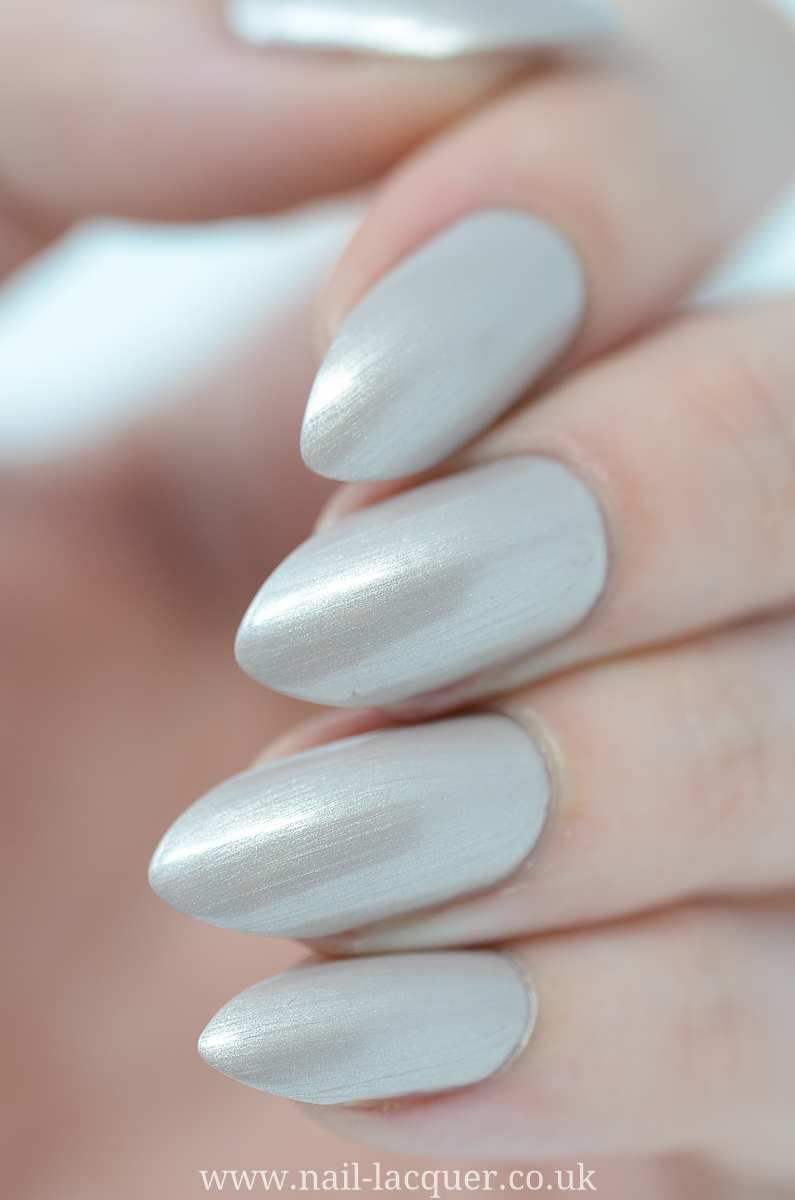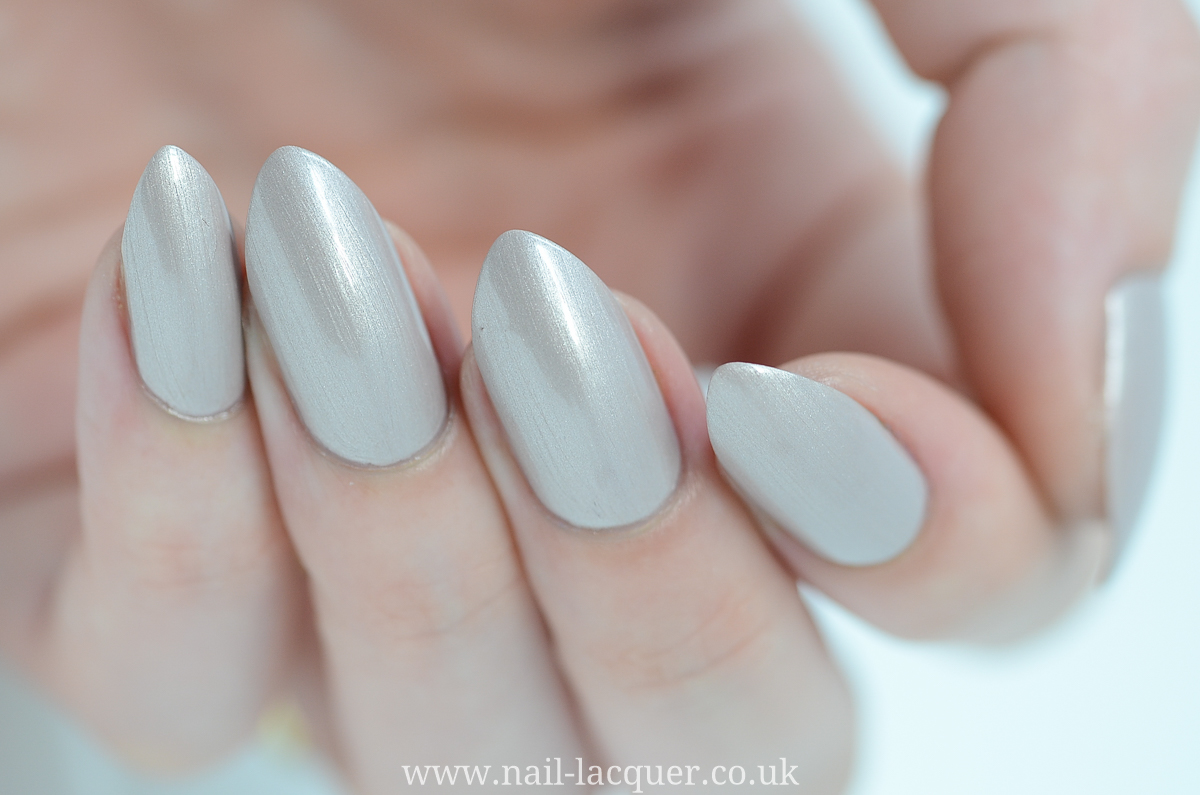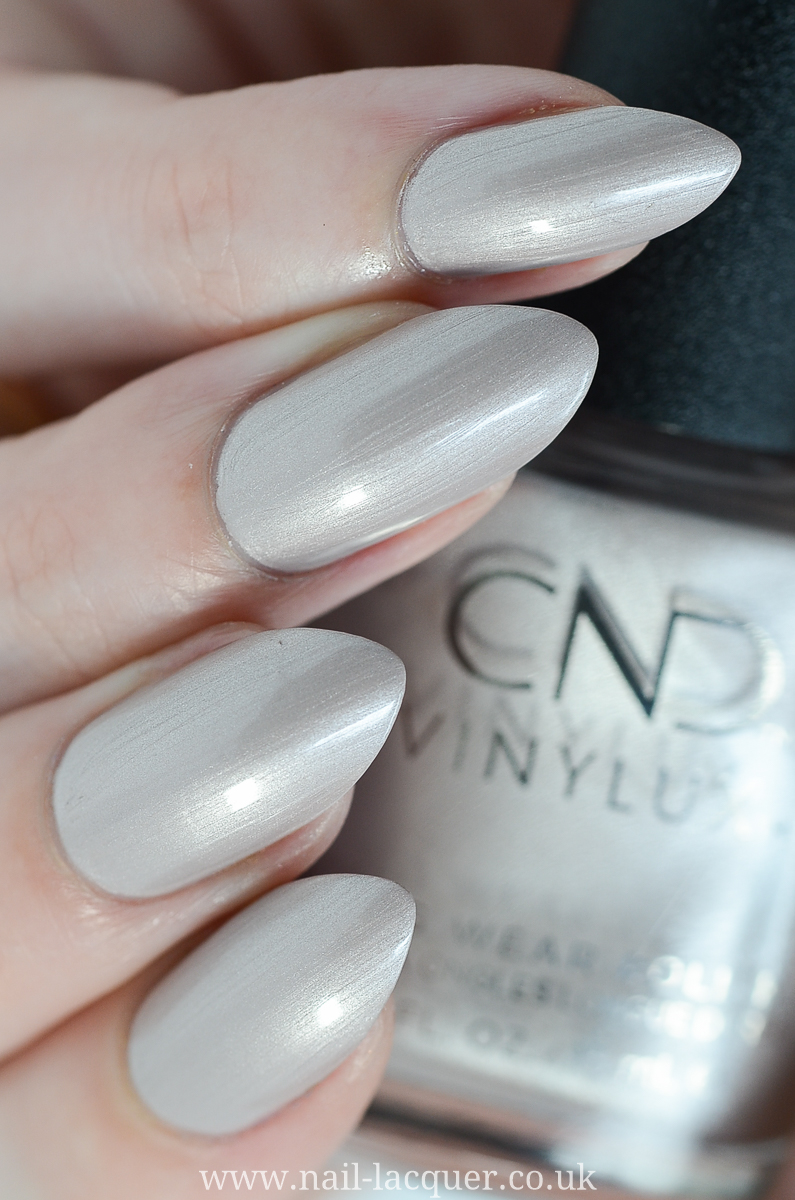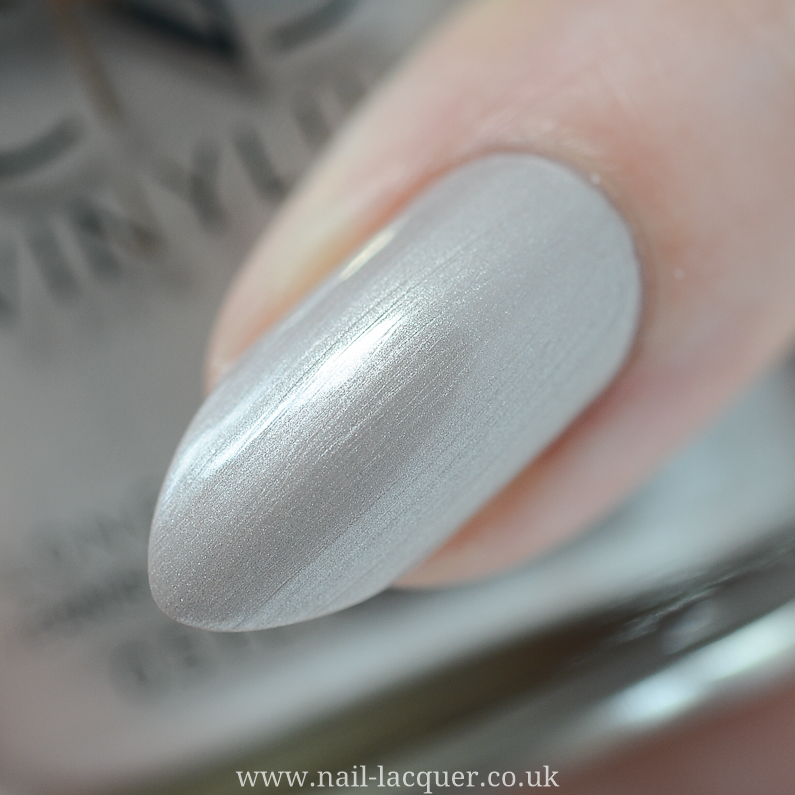 As you can see the whole collection is very holiday spirited giving you every must have colour for the Christmas period.
These polishes are available at Nail Polish Direct here. You can purchase the whole collection for £24.95.
Thanks for reading! xx
*PRESS SAMPLE