Hello. Just a quick post tonight showing you the nails I was rocking this weekend featuring Colour Alike 535 and Nicole's Diary water decals.
Colour Alike 535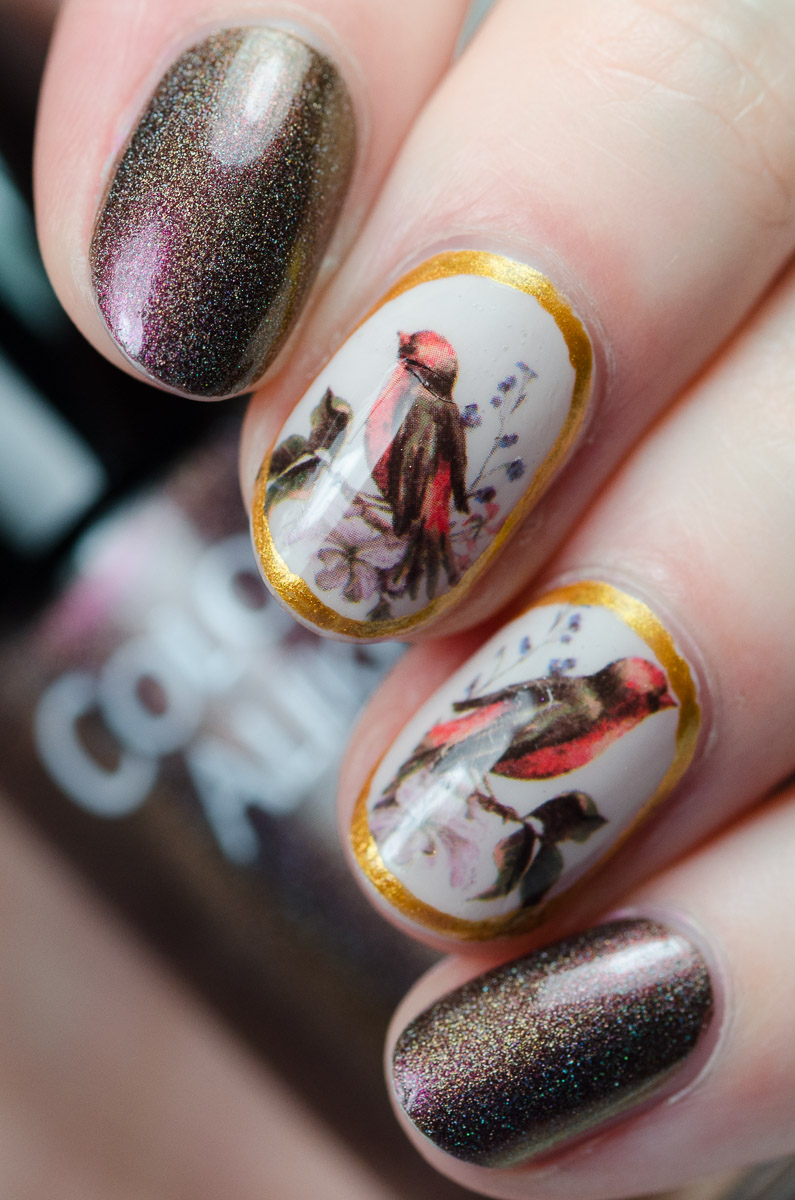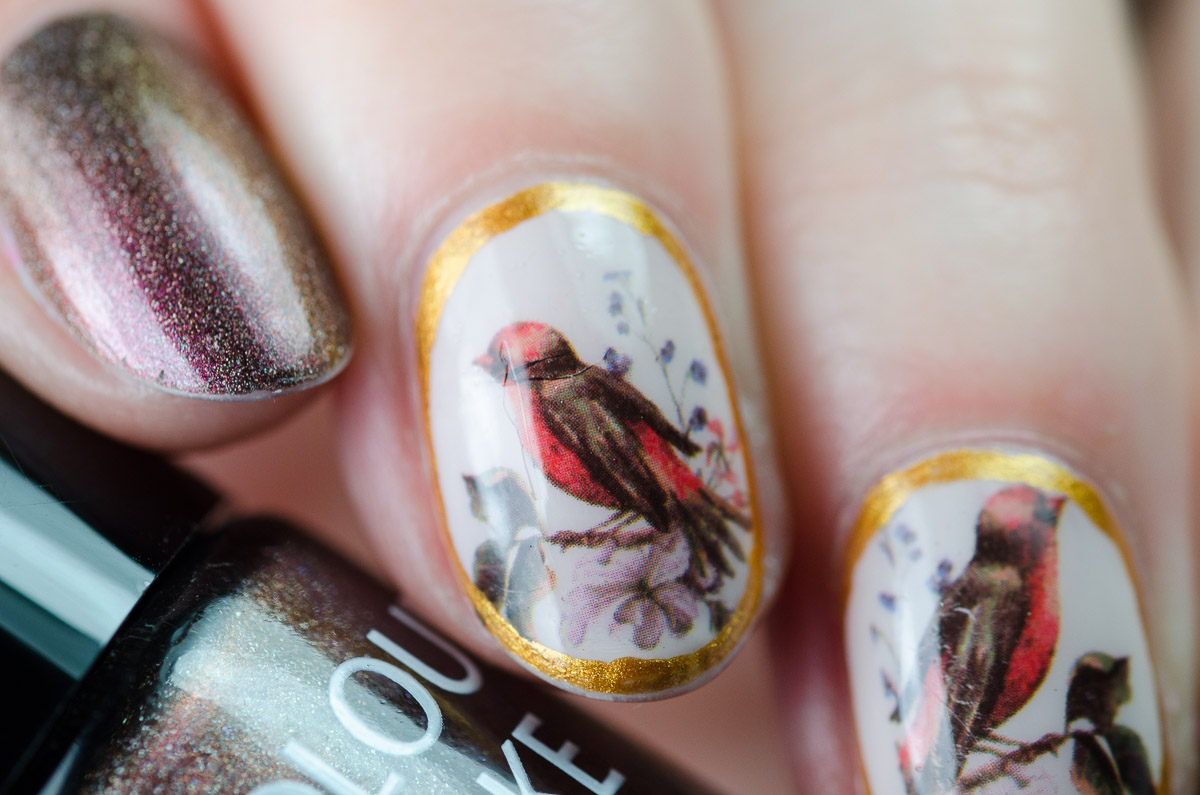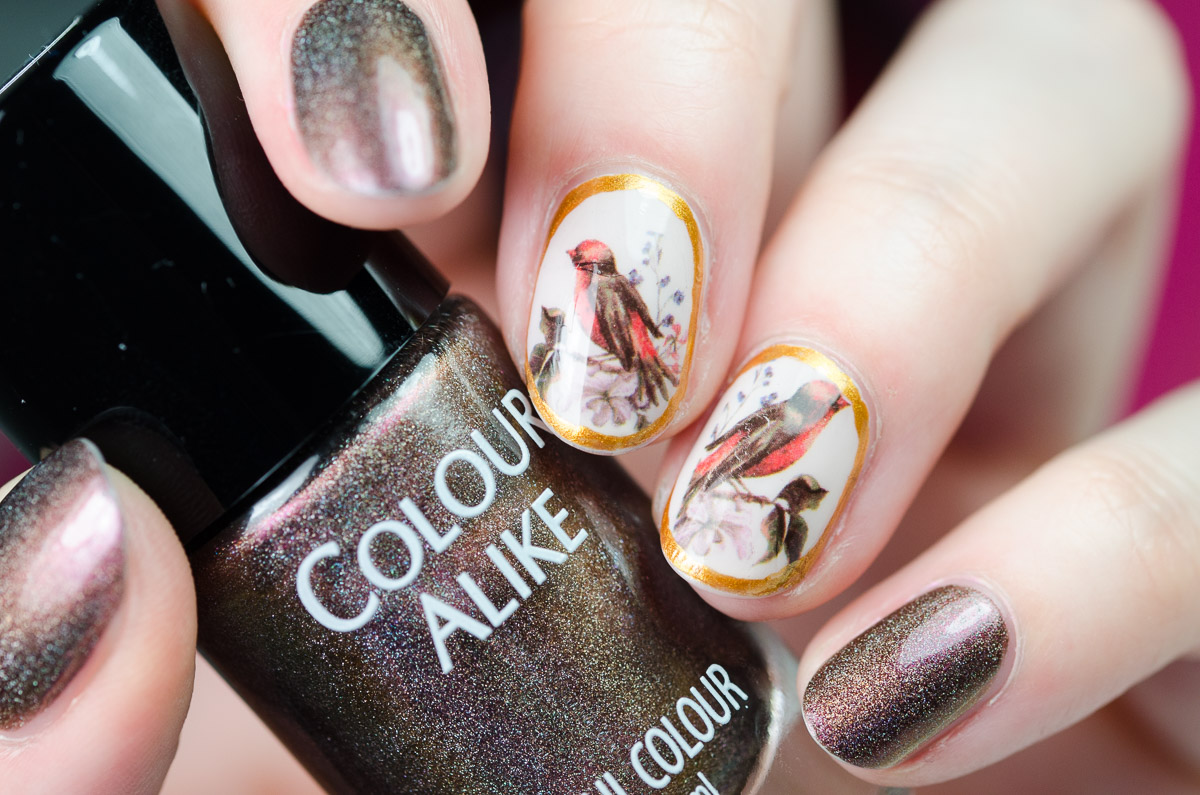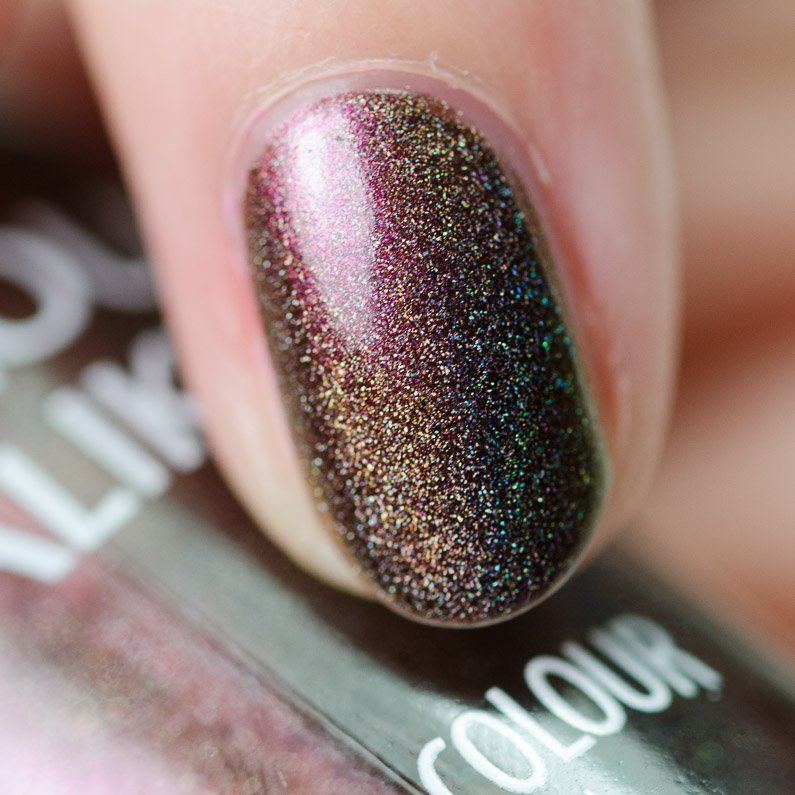 Colour Alike 535 is a brown duo chrome polish with holographic finish. Really pretty. I am wearing it on my thumb,index and pinky fingers. It was opaque in just 2 coats. I got it from Colour Alike a while ago, it doesn't appear to be available at the moment. Which is a shame because it is such a lovely polish :)
On my ring and middle finger I am wearing Sally Hansen Miracle Gel in Birthday Suit, it is a lovely vintage white polish with creme finish. I am also wearing water decals from Nicole Diary (available here). They are very cute. And so cheap, just £0.81 for the set.
I also added a little tiny bit of freehand to this look – the golden circles around the two accent nails were painted freehand using DecoArt acrylic paint.
Thanks for reading :) xxx