Hey there, so a very quick Daisy Duck nail art post coming up today as I am exhausted. I have been all around our beautiful Newcastle with my parents as they are visiting me from our home country- Estonia. I did have some time to do my nails and decided to do something cute and summery (trying to keep myself from using Autumn colors every day).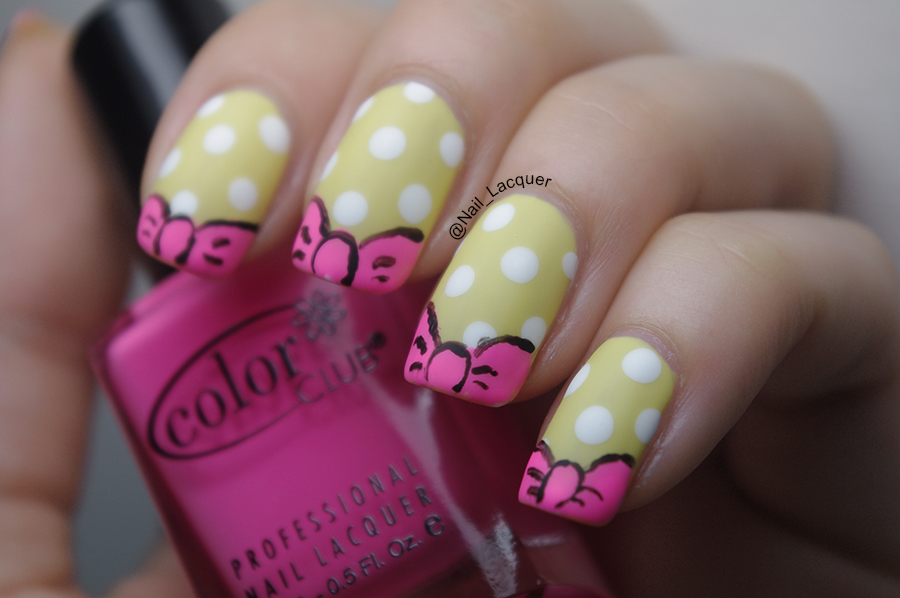 For my Daisy nails I polished my nails with Sally Hansen Yellow Kitty, I then added dots using my dotting tool and Sinful Colors Snow Me White.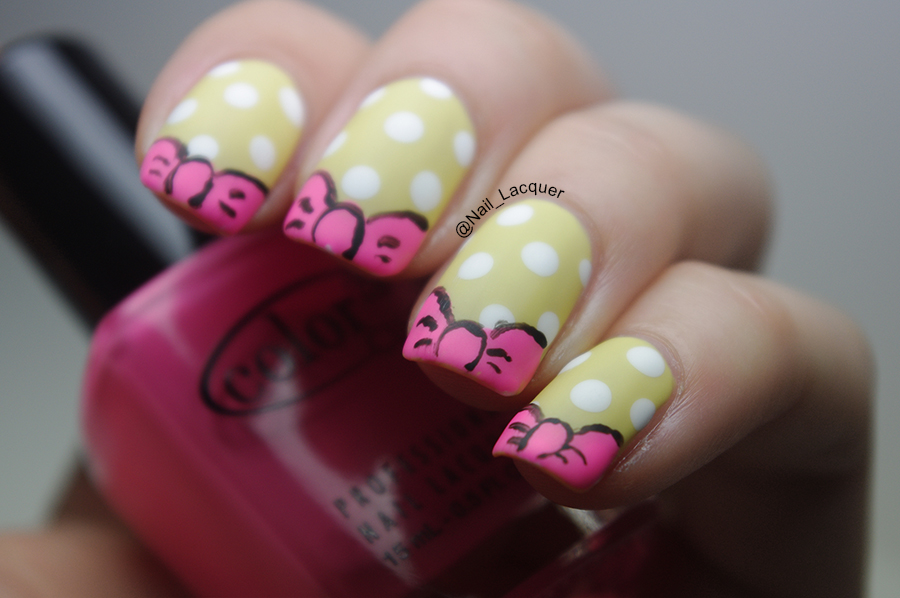 After drying I decided to add the cute Daisy Duck pink bow on the tips of my nails. I used Color Club Poptastic and LA Colors Black Velvet.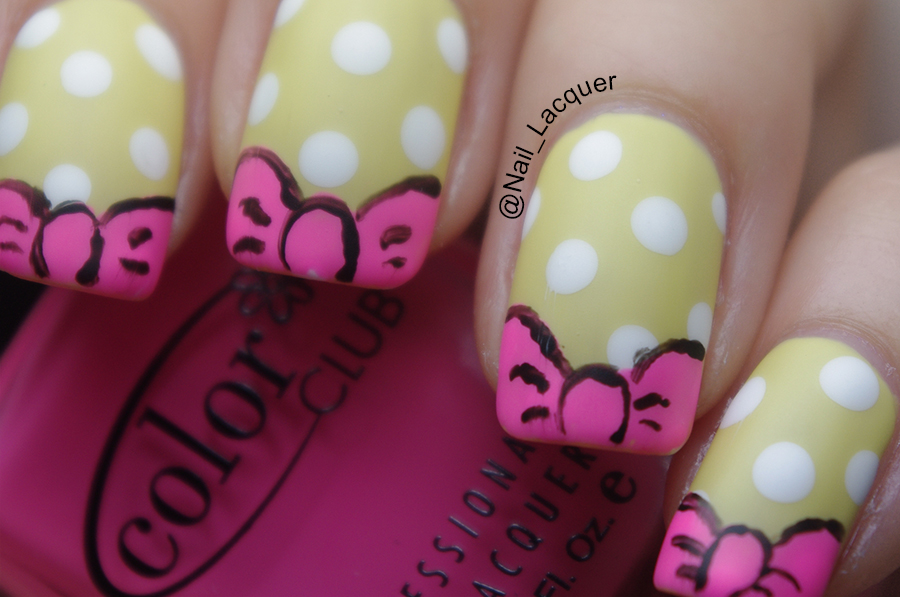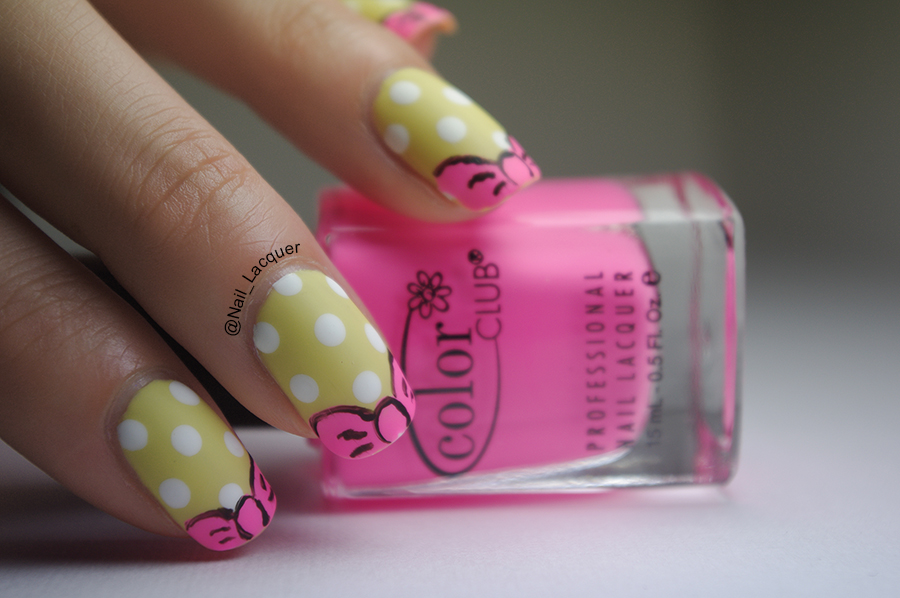 I softened the shiny look with matte top coat. I bet these would be nails Daisy would wear if she had any… ;)
Thanks for reading and have a great evening!!!