Hello, another exciting post tonight! Four Seasons Blogger Collaboration with some fab UK bloggers.
In the Four Seasons Blogger Collaboration we have Elicia with winter nails at Deliciate Nails, Tracey from Simply into my Nails with spring nails, Lisa from Starfish Nails with summer and I had a go with autumn nails.
My autumn nails ended up like a flower-whatever-scribble :D
I used Nails Inc. polishes in Belsize Park, Bloomsbury Way, Burton Lane, Jermyn Street, Brunswick Gardens and Lowndes Square. Topped it all up with Poshe top coat.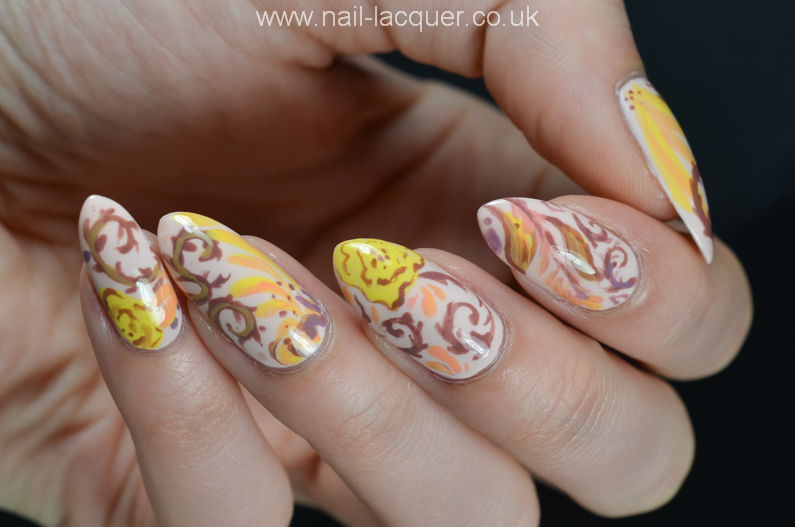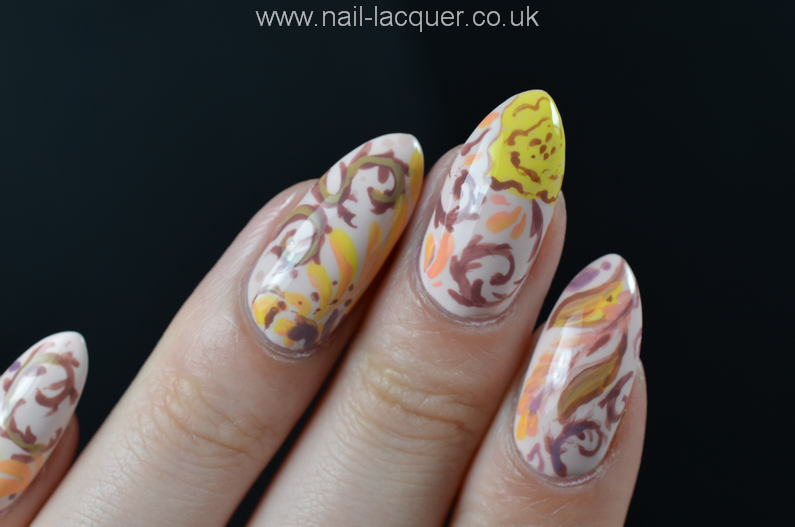 Thanks for checking out the collaboration post, we'll try to share the seasons all together in social media too! xxx