Hi all! I hope you had a lovely weekend. I have been wearing Dance Legend Termo Trio 1 for most of the weekend with some additional nail art which unfortunately covered most of the gorgeous nail polish :P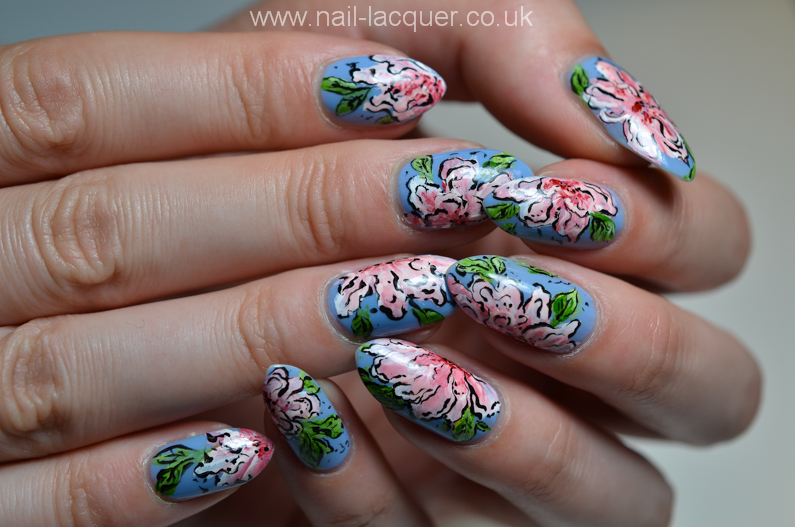 Dance Legend Termo Trio 1
Termo Trio 1 is a tri-coloured thermal nail polish. It changes from light blue (when warm) to pinkish purple and dark purple. It's super sensitive and changes colour fast which is quite fun when playing around with warm and cold water lol.
As of formula it applied okay, a bit streaky after two thick coats so a layer of top coat is strongly recommended. It dried into a rubbery/matte finish without top coat.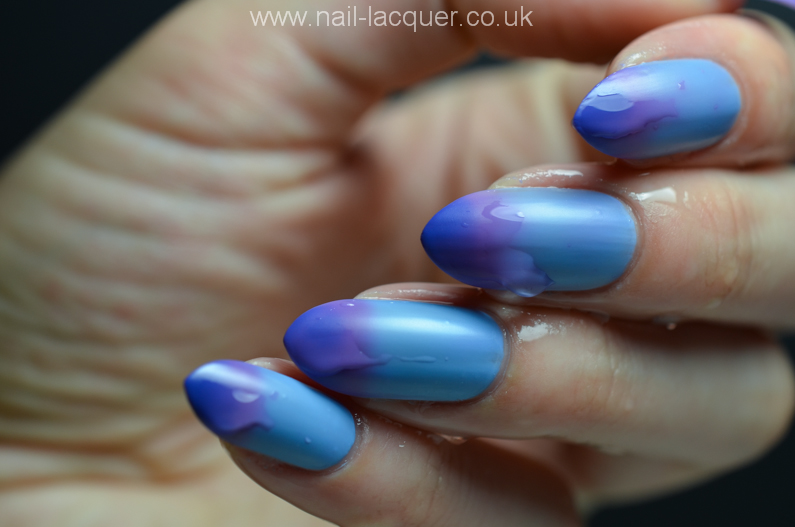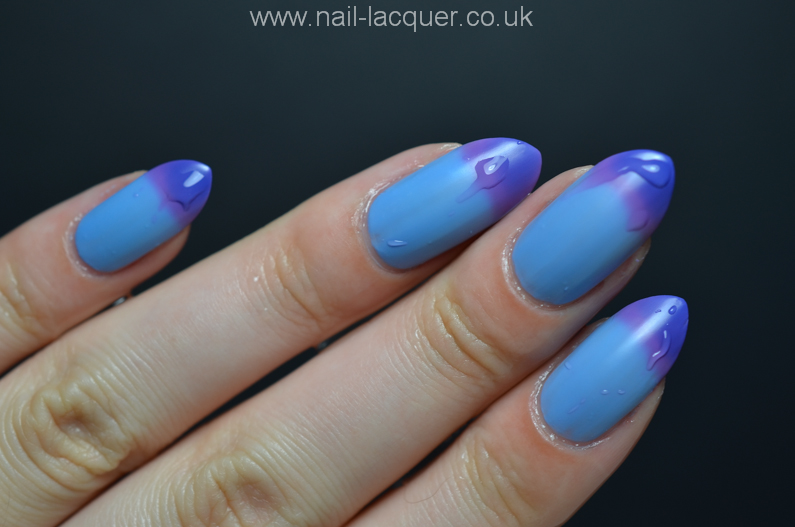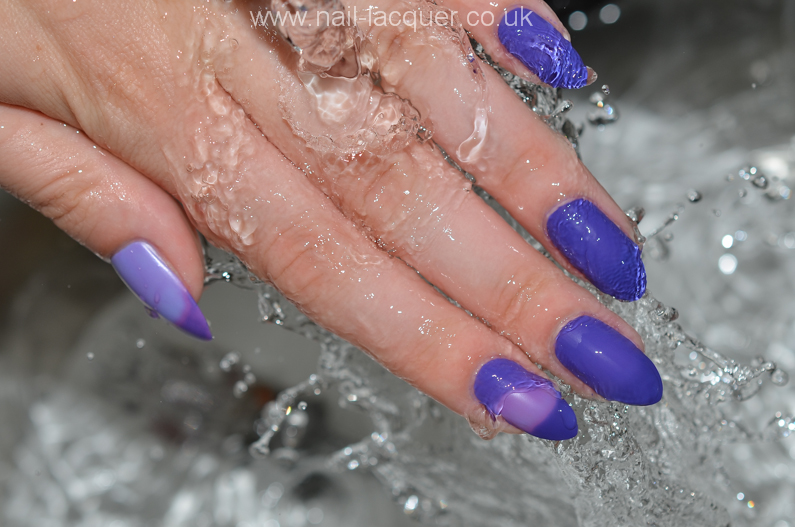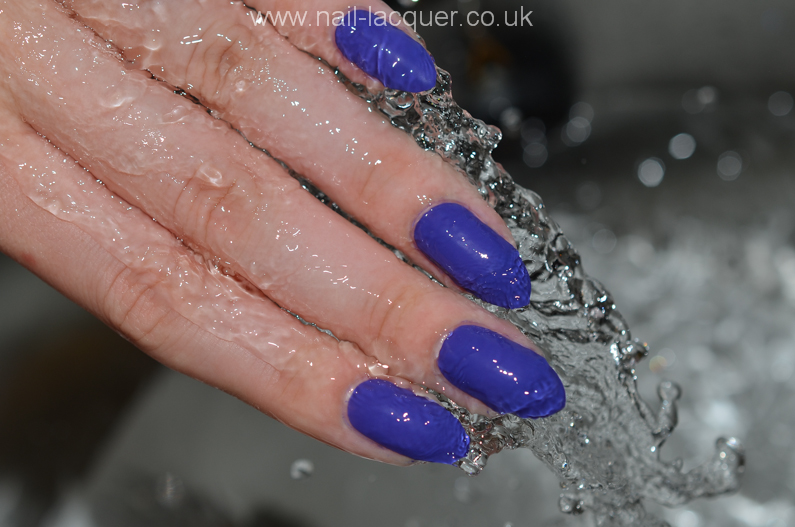 After swatching the polish I added some flowers which turned out larger than initially planned. I used acrylic paint to draw the flowers and topped it all up with Poshe top coat.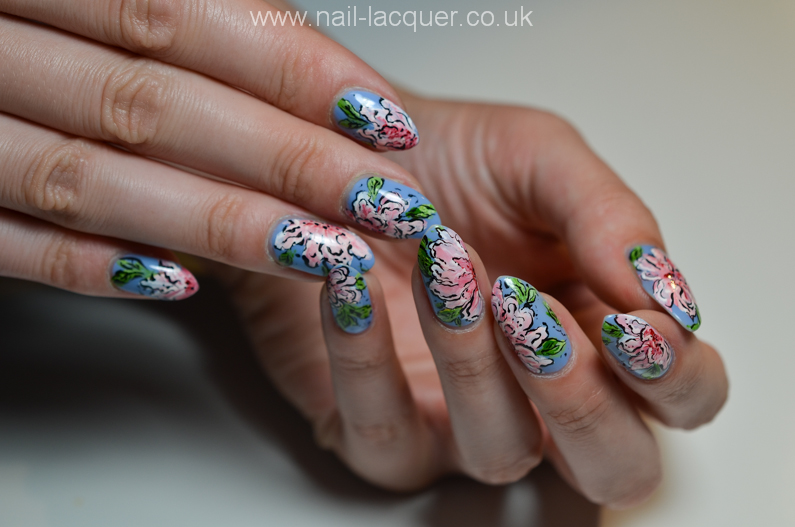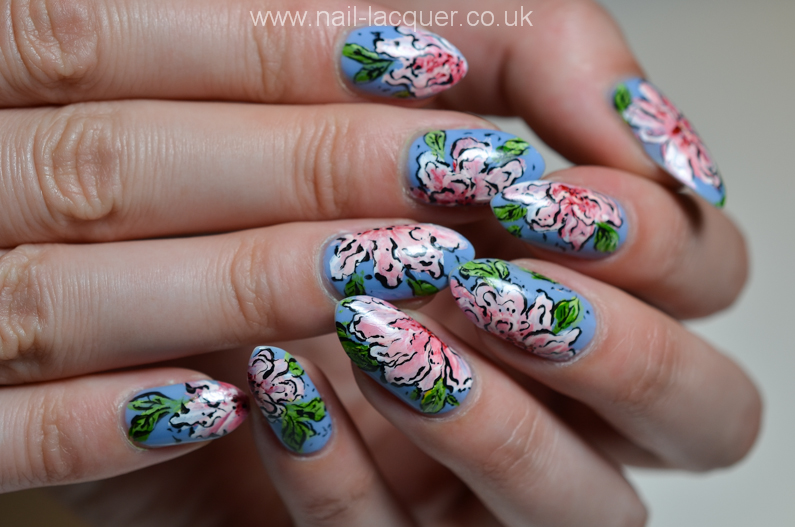 I purchased Dance Legend Termo Trio 1 from Rainbow Connection UK but it appears to be out of stock at the moment :(
Thanks for checking out my Dance Legend Termo Trio 1 swatches and flower nail art :) xoxox