Hello, I have a late night tutorial post for you tonight :) A lovely blogger Ahny from Miss.Love2807 (she is extremely talented nail blogger herself!) asked for a rose nail art tutorial when I posted my pink rose nails the other week.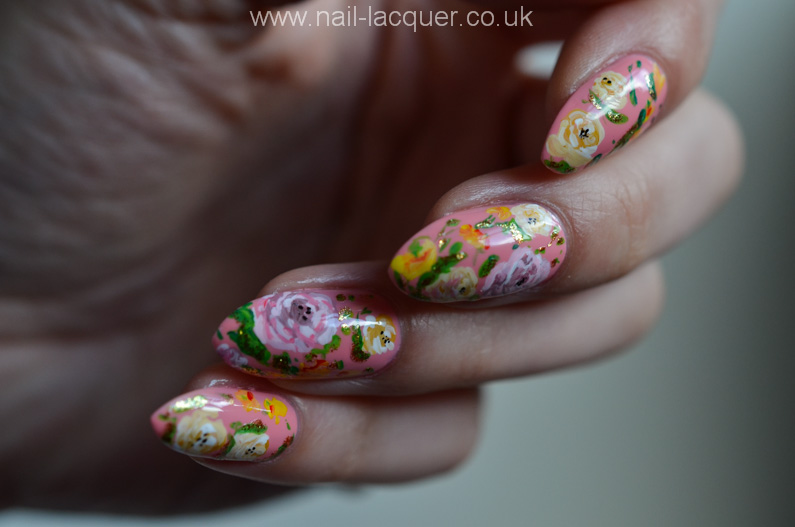 I have been thinking about doing another video tutorial anyway as it's been about 6 months since the last one :/ Sooo, why not to start with some easy peasy flowers. The funny thing about my freehand art is that every time I create something it looks slightly different, so does each of my rose but from the tutorial you'll get a general idea how I paint them :)
As of products I am using Orly Cotton Candy as a base,  Reeves acrylic paints for the flowers and Sally Hansen Salon Manicure Gilded Lily for the golden bits at the end. I am also using Kolinsky size 0 brush.
If you don't have patience to watch the 2 minute long video why not head over to my Instagram profile and watch the 15 second version ;)
Thanks for reading/watching xoxox