Hi everybody! Last night I made an easy flower nail art tutorial for people who found the rose nail art tutorial too complicated.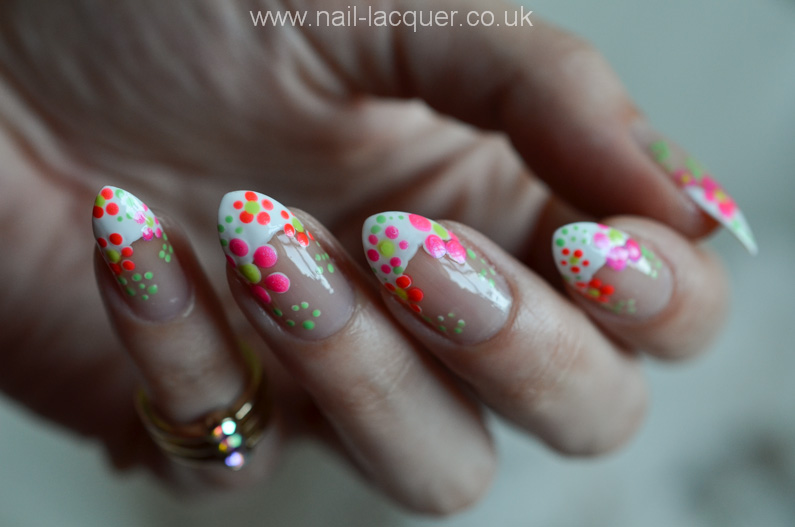 In the easy flower nail art tutorial the only tools I am using are dotting tools. Dotting tools are easily available not only online but also in stores. I have spotted dotting tools in Boots (in the Models Own nail art kit) and also in Bargain Madness nail section. In addition, dotting tools are easy to make from other household items such as bobby pins. My first dotting tool was a bobby pin :)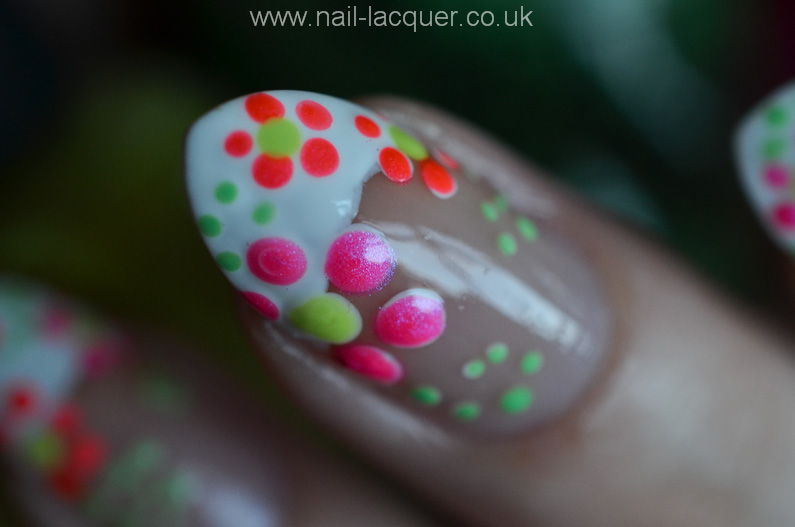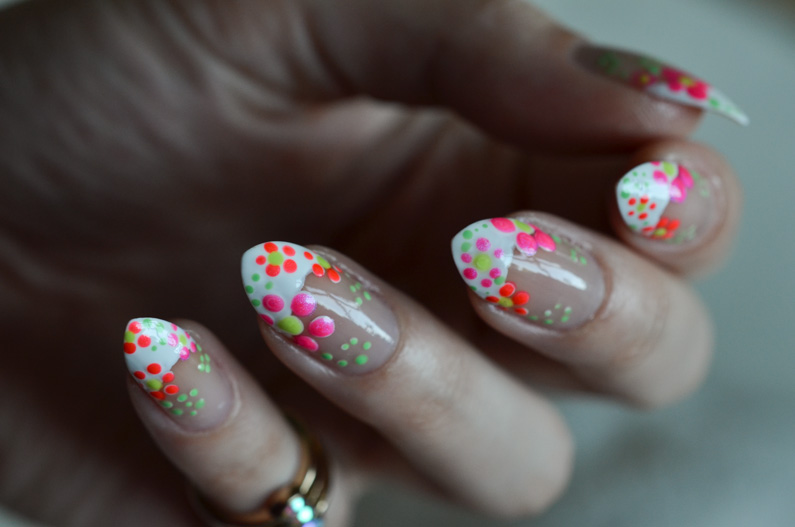 As of the polishes I was using OPI Alpine Snow as the white base and my favourite OPI Neons for the flowers.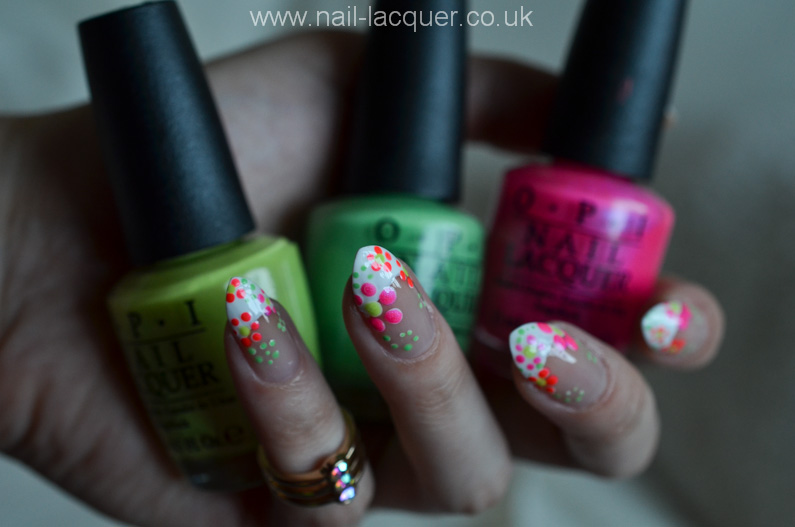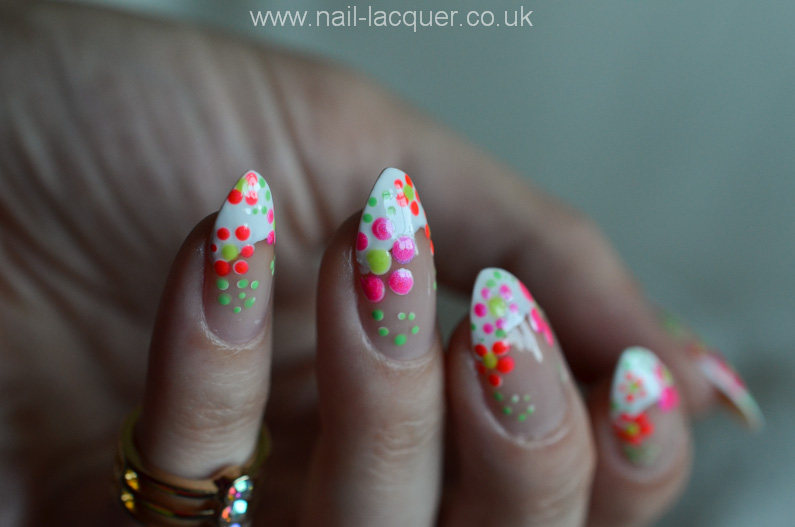 As in my last tutorial post, if you don't fancy watching the 2-minute YouTube video, there is a 15-second Instagram video on my IG profile.
Thanks for reading/watching, I hope you liked my easy flower nail art tutorial :) xxx