Hello and happy Monday! I have picked up another lovely pink to add to my Essie collection and I might even love it more than I love Off The Shoulder, I'm am excited to present you Essie Tour De Finance swatches.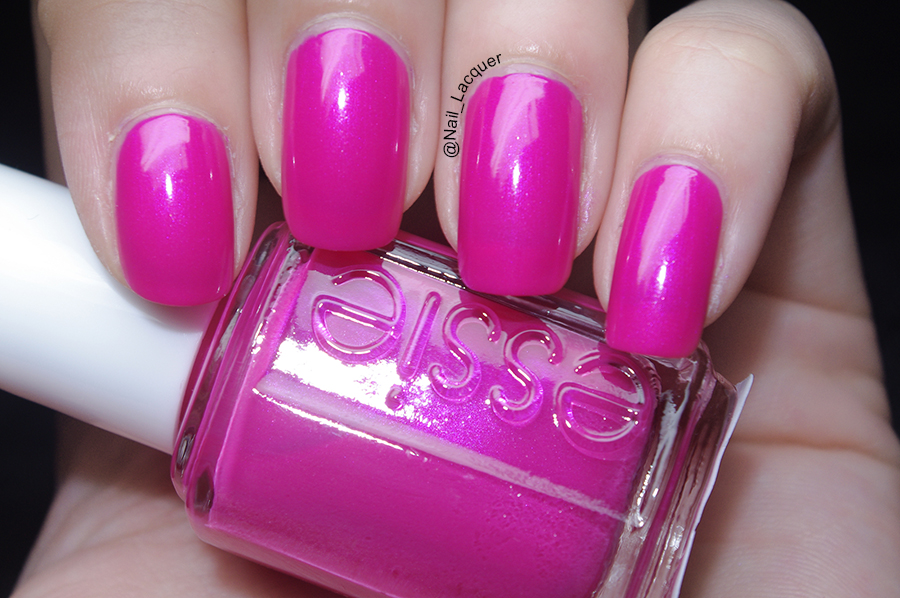 Essie- Tour De Finance (2 coats, no topcoat, artificial light). 
Tour De Finance is a gorgeous bright pink shimmer polish. It is definitely one of the brightest in my Essie collection and maybe even in my whole collection, almost as bright as SpaRitual Imaginarium but slightly darker and more opaque.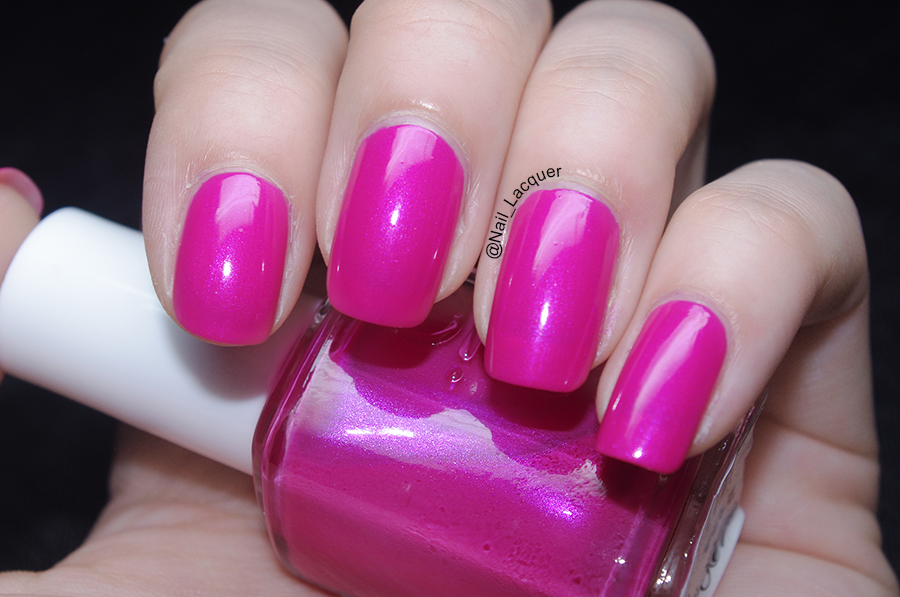 It was so opaque that it would of been fine with just one coat, however I added two just from the habit and to see if it covers up the visible nail line. I can still see the visible nail line but I don't mind :)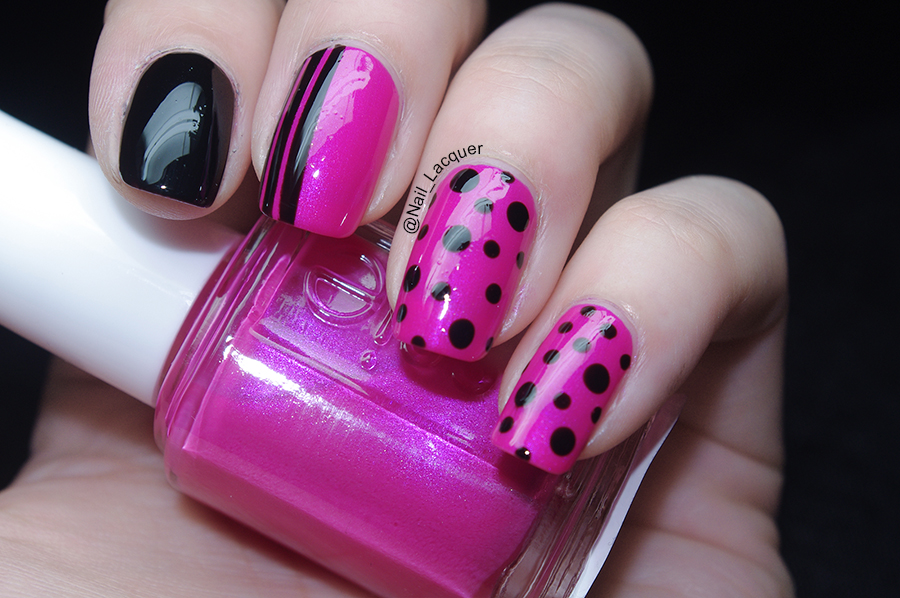 To spice this manicure up I added a bit of bigger and smaller dots with my dotting tools and stripes with striping tape. I used L.A. Colors Black Velvet and Sally Hansen Insta-Dry top coat.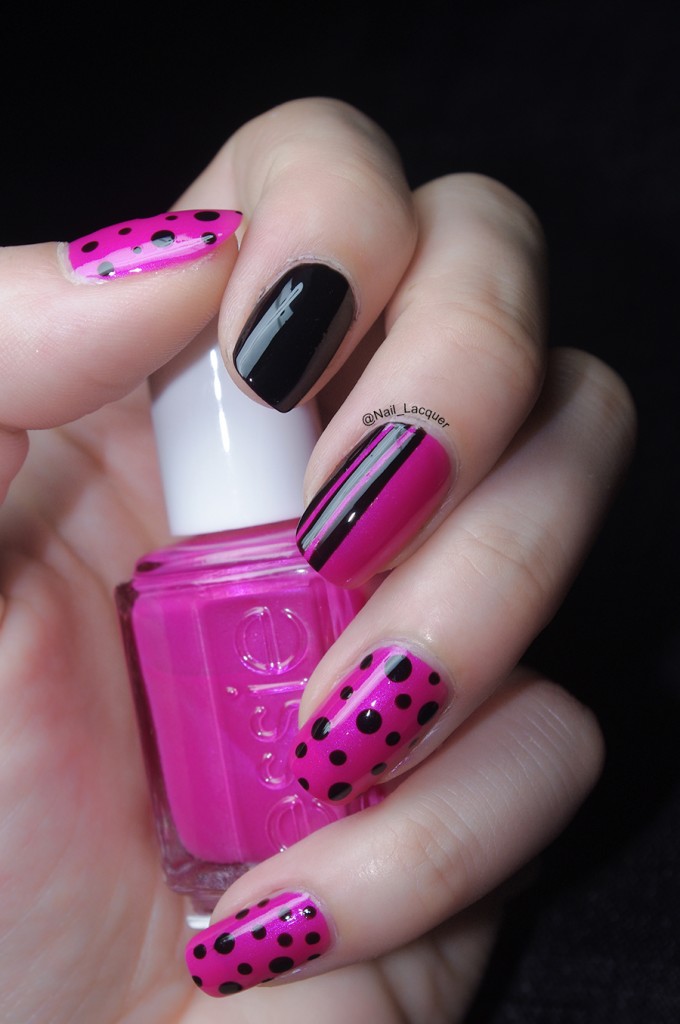 Thanks for reading and wishing you a lovely day! Tomorrow's nail art depends on the much waited Royal Baby and will be blue if its a boy and pink if its a girl. I am looking forward to it, what about you?