Hello! I am taking a little break from the OPI swatches to show you some other vintage polishes from my collection. Some time ago, I swatched three gorgeous Sally Hansen holographic polishes from their original Magical Nail MakeUp line. I have been lucky enough to acquire yet another holographic beauty from this line and have swatched it for you today. This beauty is called Sally Hansen Copper Cauldron.
Copper Cauldron is a peach colour holographic polish. The formula of this polish was pretty much as expected from a polish that is probably of legal drinking age, if not older! On the swatches I am wearing three coats with no top coat. No top coat because old school linear holos like this go dull with a top coat.
Anyway, holos like this are also hard to picture… so I have taken photos both with and without flash.
With flash:
Without flash:
If you want to see my other three Sally Hansen Magical Nail MakeUp polishes check out this post here. I have also done a comparison below. From top to bottom: Copper Cauldron, Mystical Mandarin, Magenta Magic, Purple Potion.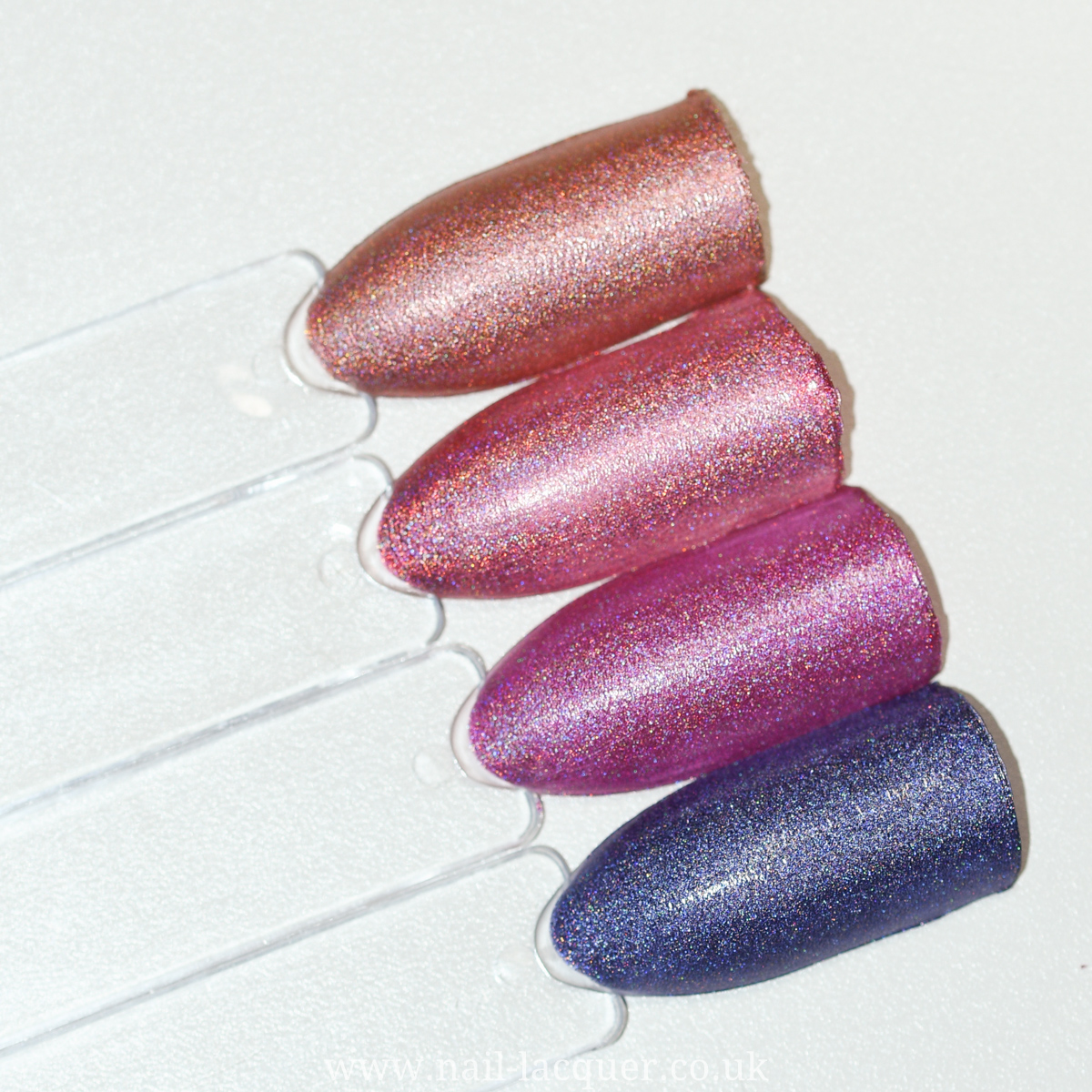 I like Sally Hansen Copper Cauldron, but I think my most favourite from the four is Mystical Mandarin. Now I am missing just four more colours from this collection, I hope I will come across some of them at one point :)
Here's a photo I found of all the colours/names: