Hello! Earlier this week I got an awesome idea to stamp flowers on a multi chrome base.
I wanted the colour of the flowers to match with one of the multi chrome colours.
As of the base polish I picked Dance Legend Sulley (check out the swatches here).
I found Models Own Chrome Cerise (swatches here) to be a good match with the fuchia tones of Sulley.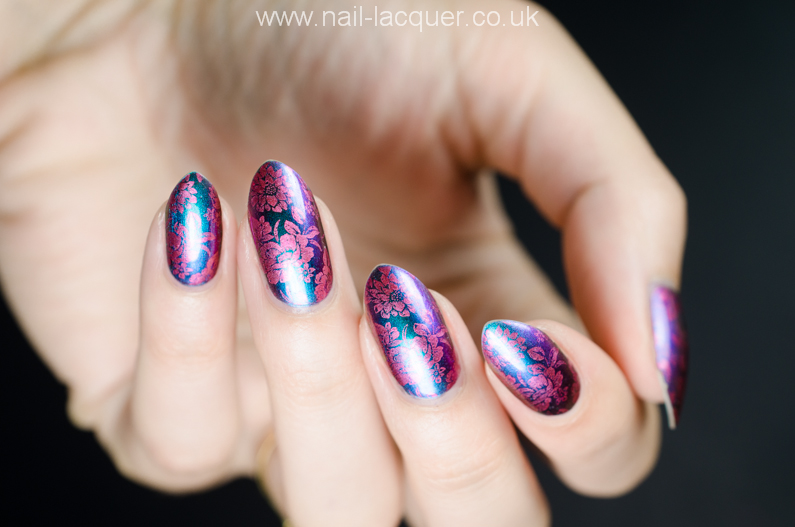 I was very happy with the outcome. In some light the base was blue/green and the pink flowers stood out a lot. But when I held my fingers in a different angle, the flowers kinda disappeared into a gradient look.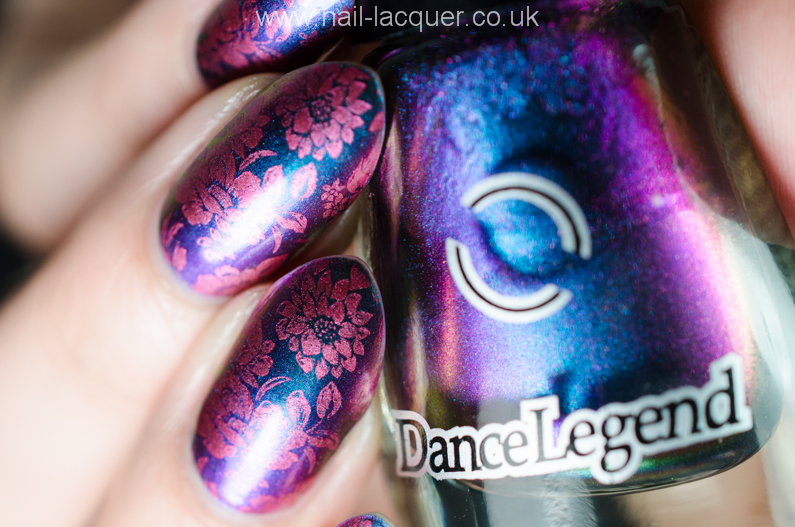 And here's a video trying to show you the colours at their best.
I was also happy with the staying power of Sully. I created these nails about 6 days ago and there is barely any tip wear (photos taken today, 6 days later). Only a few cracks on my thumb nails.
Thanks for reading!