Hello! A Louboutin nail art tutorial on the blog for you today. I don't know if it's just me but I find the Louboutin shoes super sexy and chic. I just wish I could afford a nice pair [emoji crying cat face].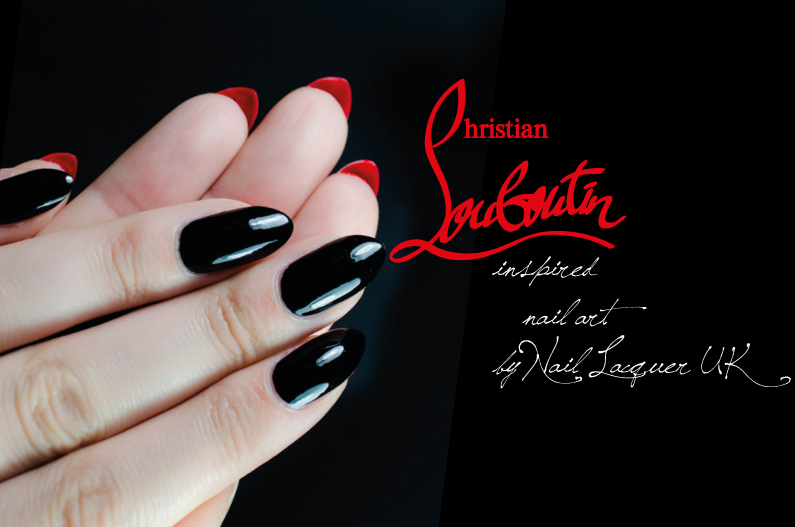 For this look I used Cirque Colors Memento Mori (swatches here) and Doyers (swatches here).
I started off by applying some liquid latex under my nails, on the skin. I did this to protect my skin from getting polished later on.
While it was drying I painted my nails with Memento Mori.
I then painted the undersides of my nails with Doyers. Simple as that!
There is also a short video to show you how I did it.
I rarely wear full black on my nails. But it is nice to try something different for a change. I love having bold black nails with a twist [emoji smiling cat face with heart-shaped eyes].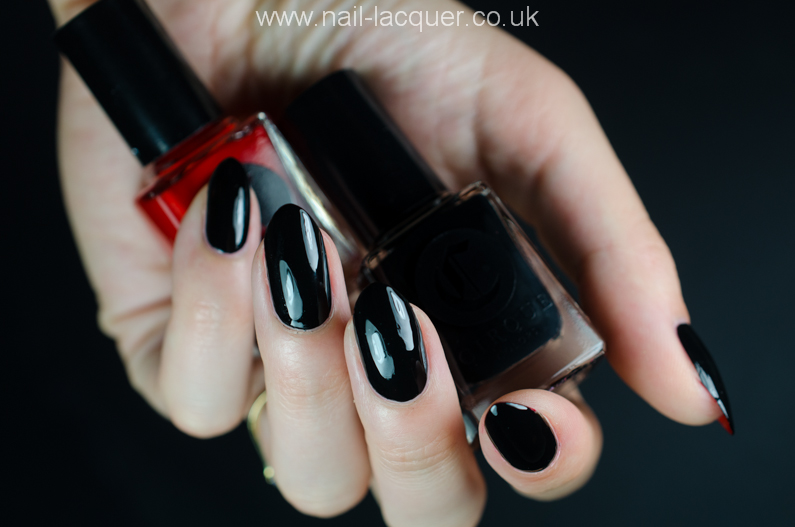 Hope yo liked my Louboutin nail art tutorial! xxx