Hello, since my foil nail art with gel polish tutorial obtained a lot of interest I decided to put together foil nail art with nail polish tutorial for the readers who do not use soak-off gel polish.
For the foil swirls created in this tutorial you need only black nail polish, nail foil, foil glue and a top coat. Preferably one that  doesn't wrinkle the foil (my Poshe does wrinkle it, so does all the other top coats I own- Jacava, Seche Vite, GlamLac, Gelous (which is not a top coat but I still gave it a try)).
I got my golden (and silver) foil from E.Mi shop. This foil is pricier than the foils from China but with the higher price also comes a greater quality.
My foil glue was from eBay (sorry can't find the seller Edit: Here is the glue I have) but I paid around £4 for it which I thought was rather pricey for like 5ml of glue but it does the job well so I should not complain.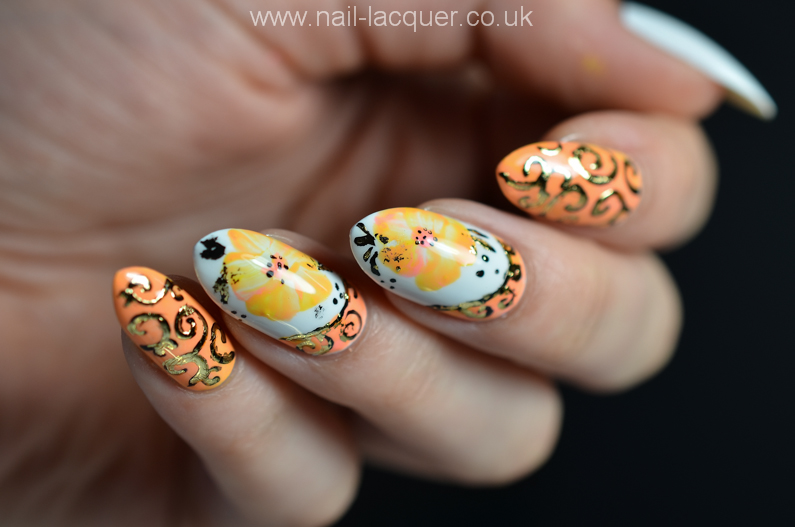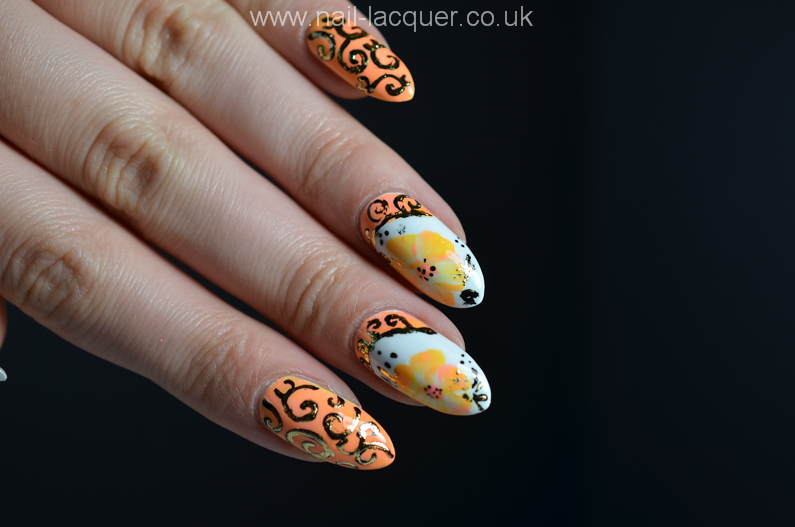 I used OPI Alpine Snow as the base. On my index and pinky fingers I am wearing a mixture of Color Club East Austin and Almost Famous. I am wearing the same mixture in a vertical ruffian style on my middle and index fingers.
In the video below I will show you how to create not only the foiled swirls but also the flowers. To create the flowers you would need a flat brush and acrylic paint (might also work with polish but I used acrylic) in yellow, pink and black.
The technique is actually quite easy but a little bit time consuming. It would be easier just to do like one accent nail on each hand, especially as is might look a bit over the top with gold on every nail but this is how I like it!! lol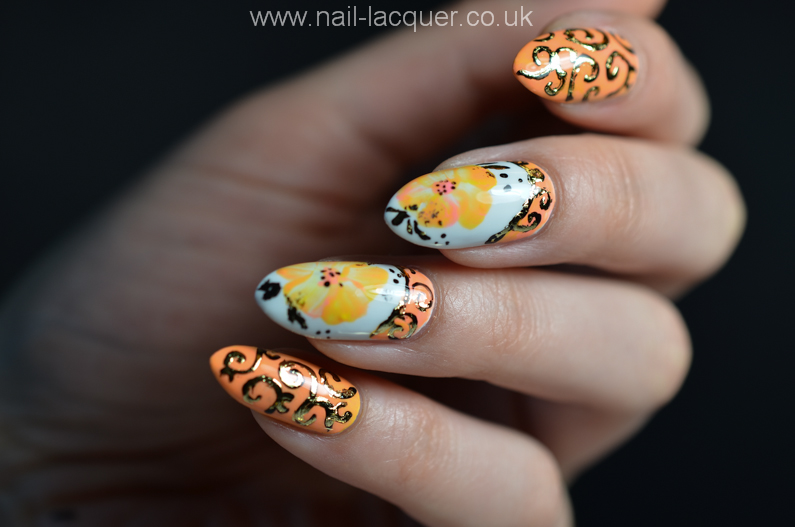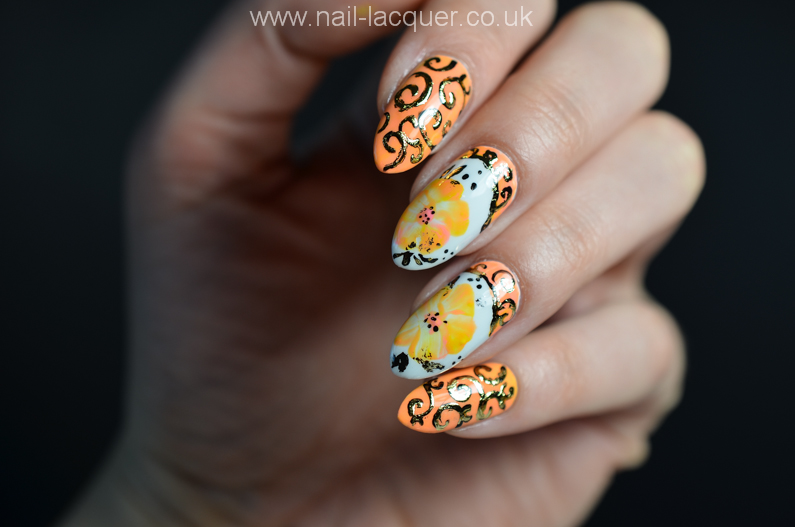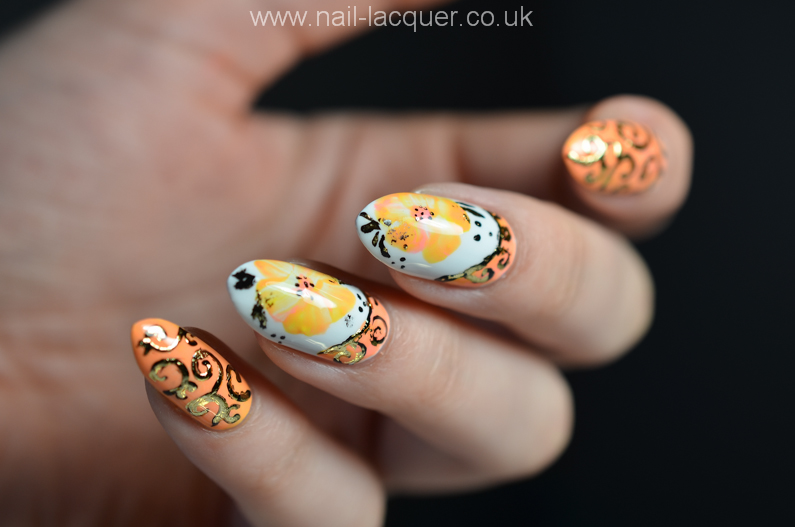 Thanks for reading, I hope that you enjoyed my foil nail art with nail polish tutorial :) xoxox