Hello! Happy Valentine's Day! I already showed you my Valentine's look yesterday, so tonight I am showing you swatches of P.S. nail polish from Primark.
P.S. nail polish from Primark
P.S. nail polish comes in many different shades and costs only £1. I noticed this unnamed Tiffany blue polish in my last trip to Primark and just had to have it. I've been after a bright Tiffany blue polish like this for ages!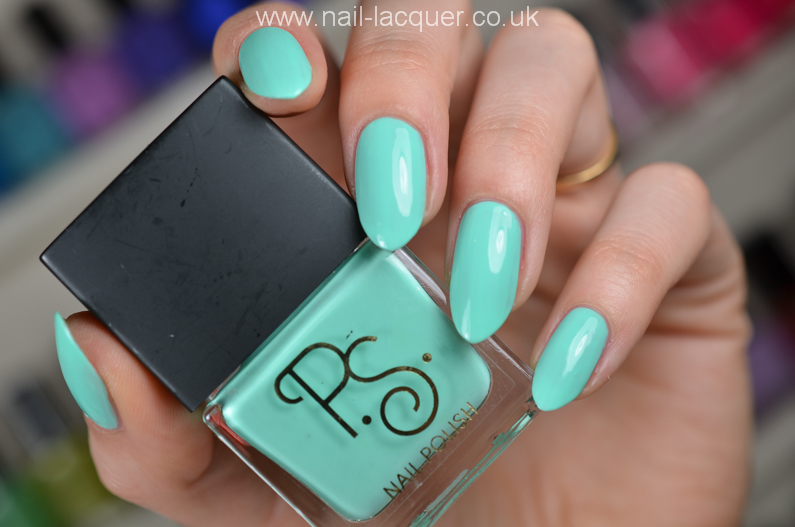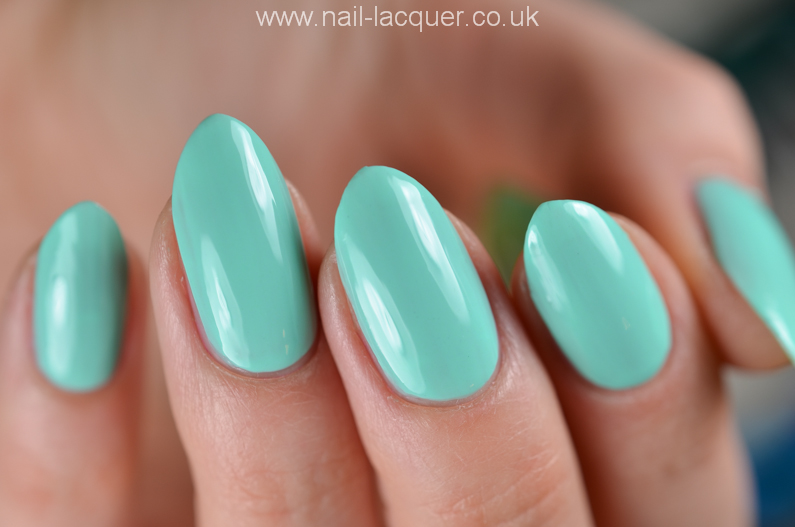 I was hit with a disappointment cloud as soon as I opened the polish and a familiar distinctive smell burned my nostrils… the much dreaded cheap-polish-smell that I just can't stand. The polish was then thrown in my 'unwanted' box. Today however I was in a cheerful mood and decided I've been too shallow deciding the destiny of this polish only based on it's smell.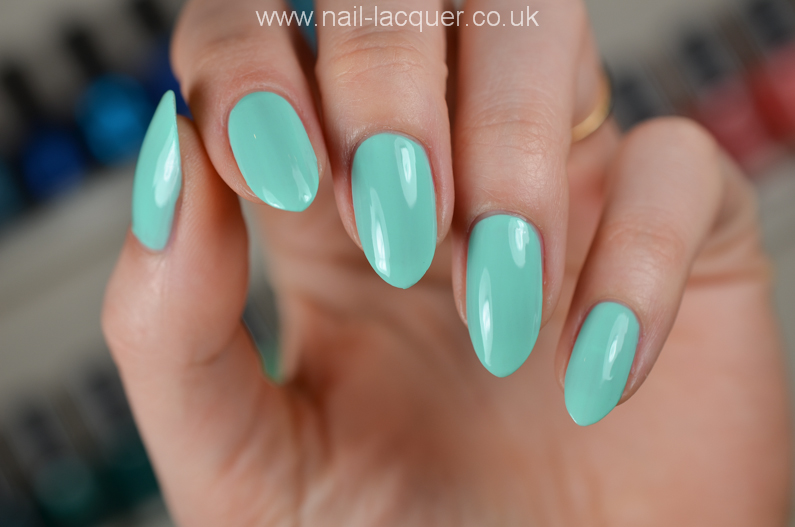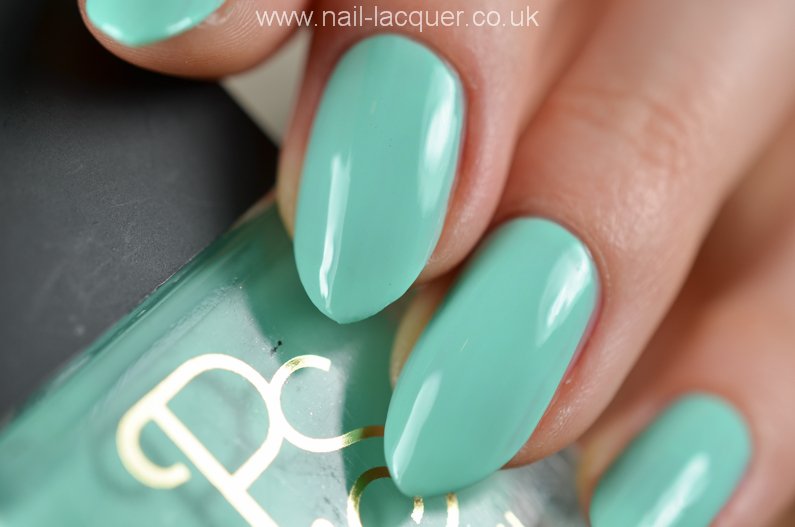 On the swatches I am wearing two coats of polish with no top coat. The coverage was good and polish only required two coats to be fully opaque. The formula was bad, just as bad as the funky smell. There were streaks here and there and zero self levelling abilities. Drying time was not bad but the streak-full finish was just begging for a generous layer of top coat.
I rate it 2 because it is a nice colour and quite opaque but overall it's rather shi*.
Thanks for reading xxx