Hello, I hope you all are well and about to enjoy the weekend! I am showing you my nails of the day with an additional orchid nail art tutorial today.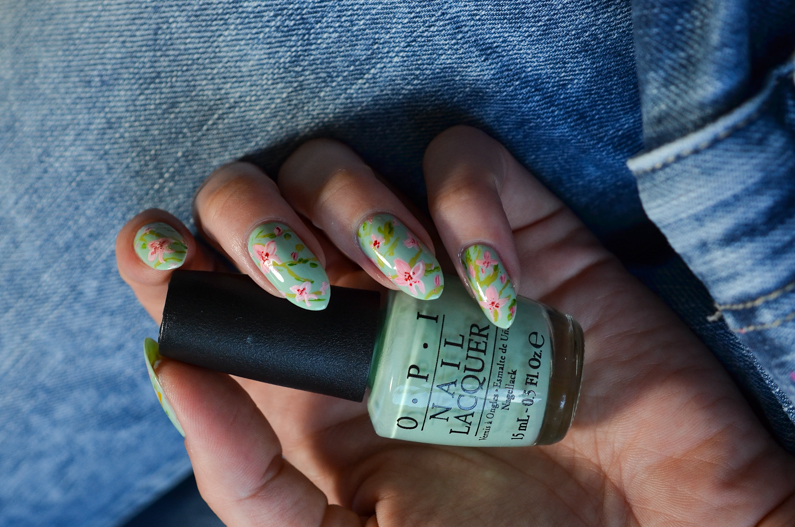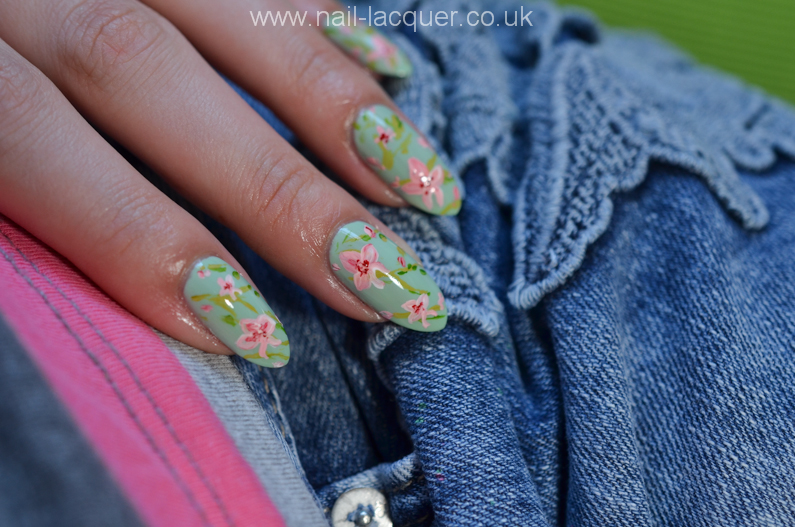 I have already declared my love towards the OPI Hello Flamingo collection several times but I can not get over how much I love each and every polish from that collection! I am wearing OPI Feel the Mo-heat-oes Green as a base for my orchid nail art (two coats).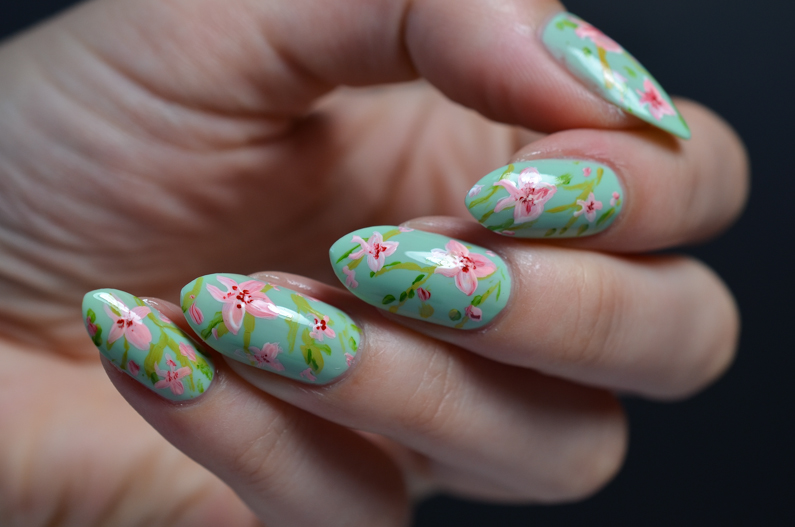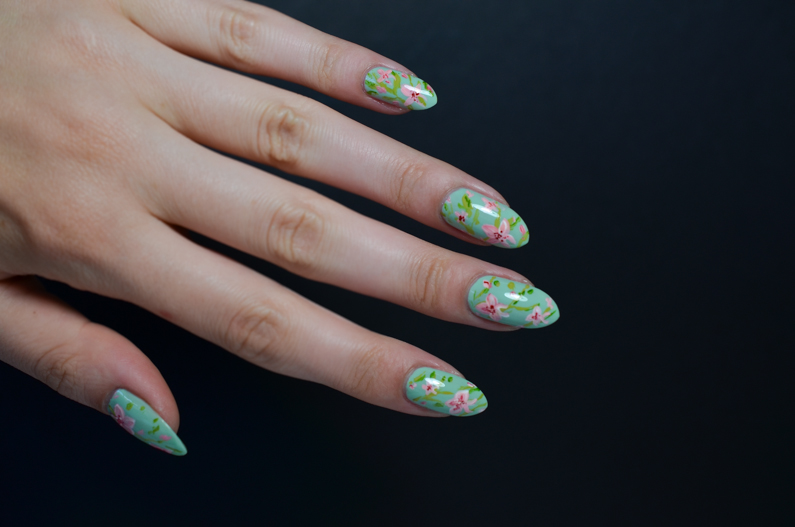 Orchid nail art tutorial
I drew the flowers using acrylic paints. For the orchid branches I mixed ochre yellow, sap green and titanium white colours. For the leaves I used sap green paint. For the orchid blossoms I used crimson red and titanium white. I drew with Kolinsky sable size 0 brush.
I didn't want the video to be too long so I cut it down a lot but I think it demonstrates quite well how I drew the orchids and other details. I am about to upload a even shorter tutorial over at my IG account.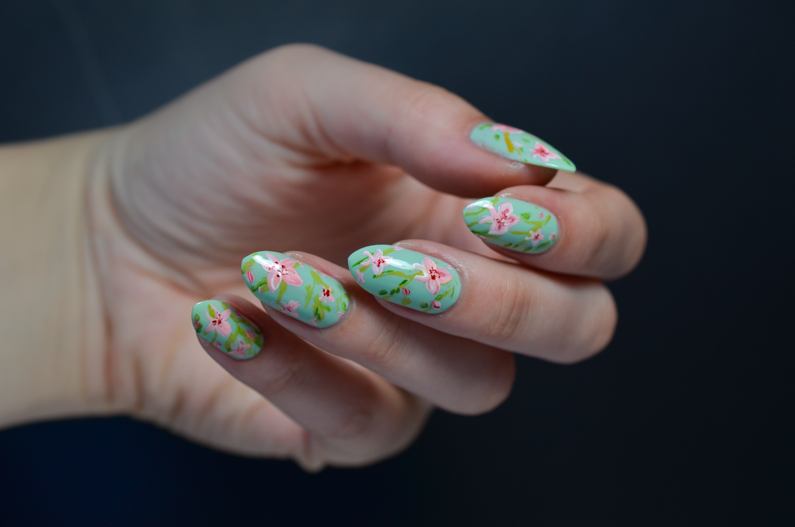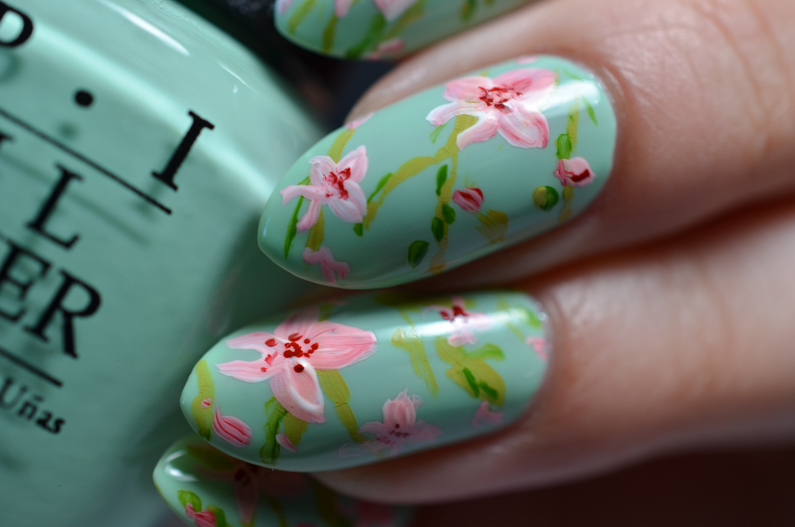 Thanks for checking out my nails of the day and orchid nail art tutorial, let me know if you have any questions. xxx