Hello! Tonight I'm showing you Gelish Black Shadow gel polish swatches with some very fun nail art.
The nail art is inspired by Instagram user Ludmilafilatova.
On my thumb, index and middle finger I am wearing two coats of Black Shadow with top coat. The formula was great to work with and the polish opaque enough with just two coats.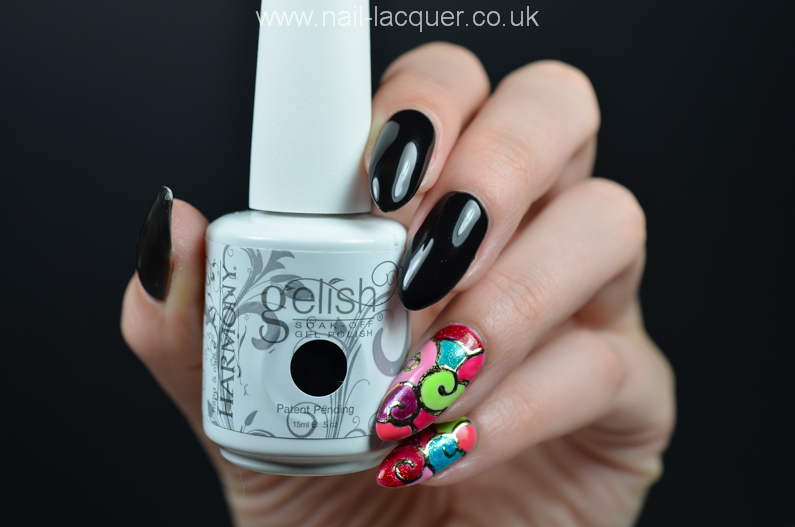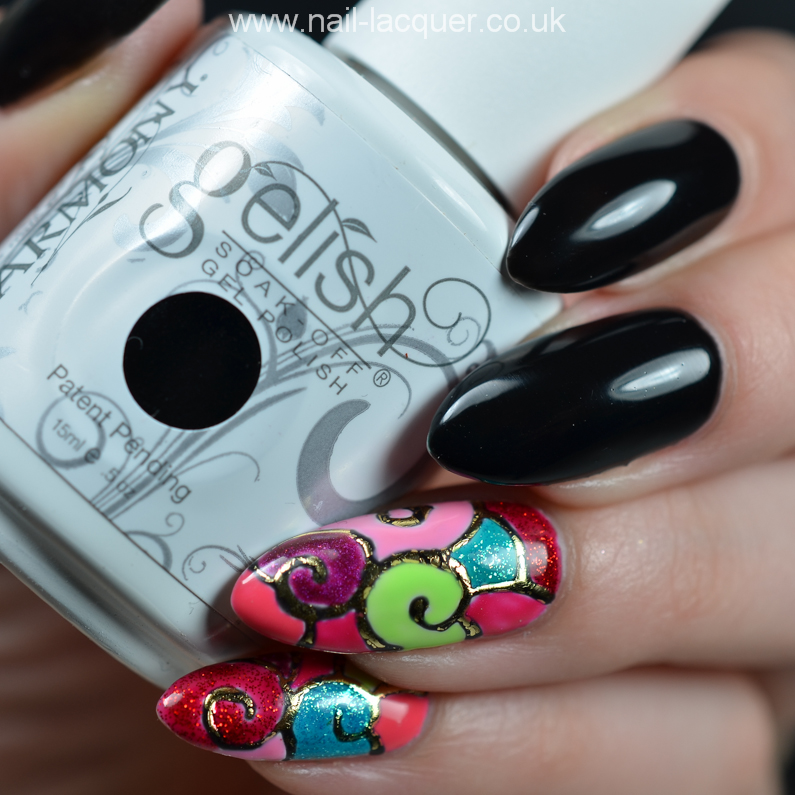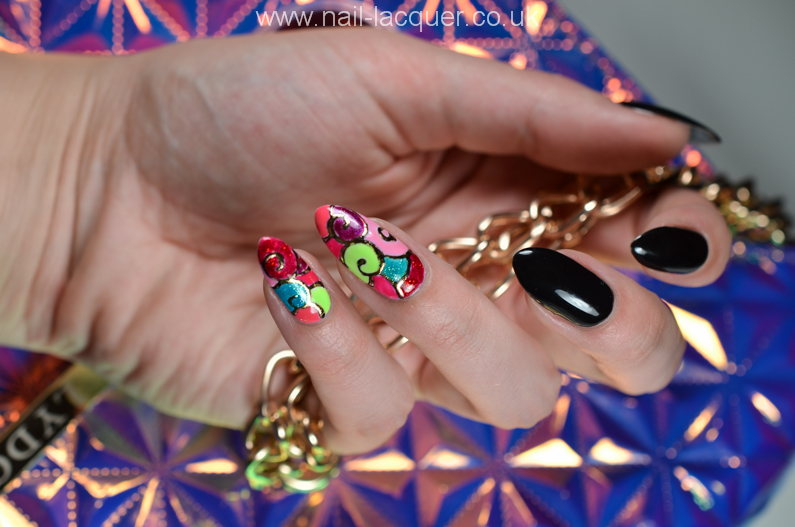 On my accent nails I'm wearing golden foil swirls and a mixture of Gelish colours. You can see there Good Gossip (red glitter), Lime All The Time (neon green), Berry Buttoned Up (purple shimmer), Oocha Coocha Bing Bang Bam Alakazy Alakazam! (turquoise glitter), Go Girl (baby pink), Pacific Sunset (neon pink), Passion and Gossip Girl (pinks).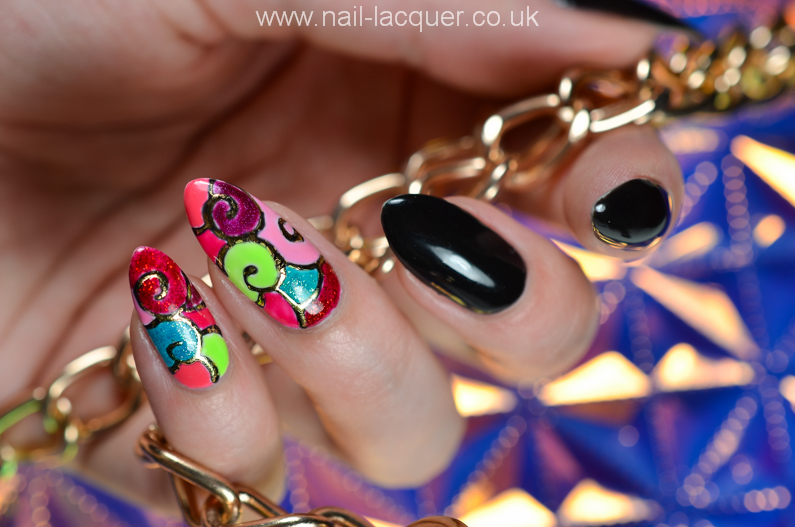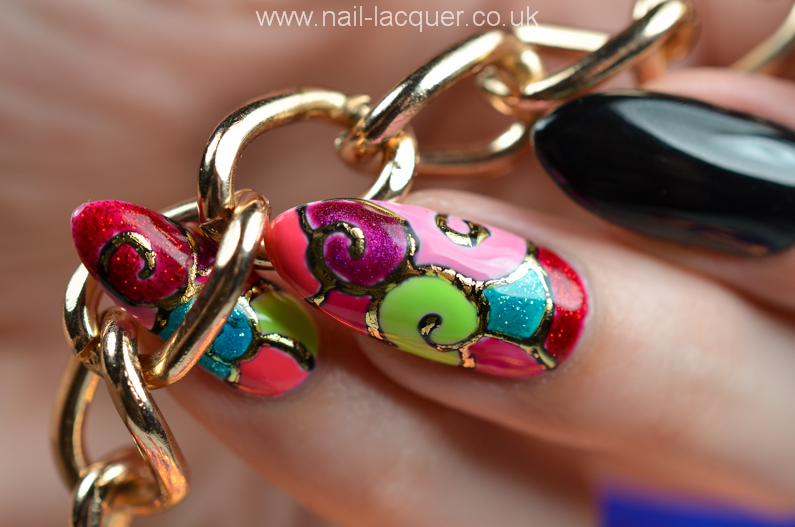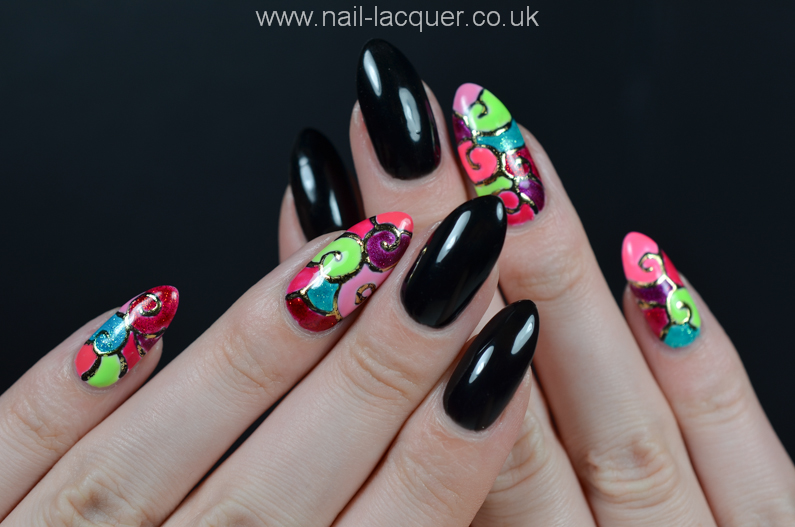 On the background you can see a holographic bag by LYDC London. It has been a huge hit on my nights out ;)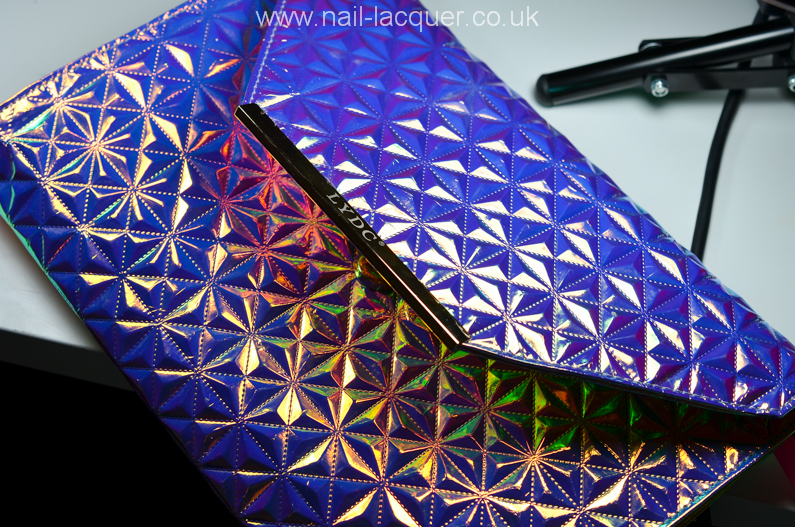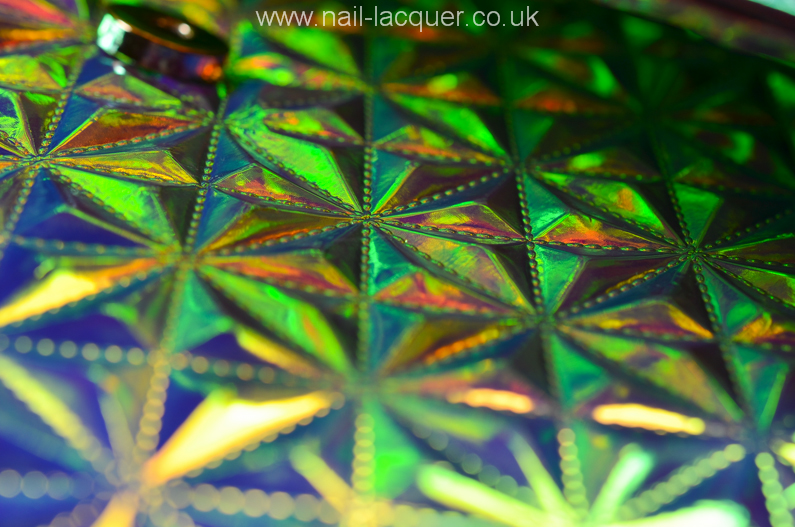 On a personal note- I got engaged on Tuesday!!! I am so happy and in love and ready to get married lol. My Halloween nail art is inspired by all that :P I'll post it either tonight or tomorrow!
Thanks for checking out my Gelish Black Shadow gel polish swatches xxx