Hello and welcome to my slightly new-looking blog :) I have been playing around with the layout of the blog and also designed a new logo- hope you like it! :) I also got over the flower habit and therefore am showing you a water marble nail art tonight.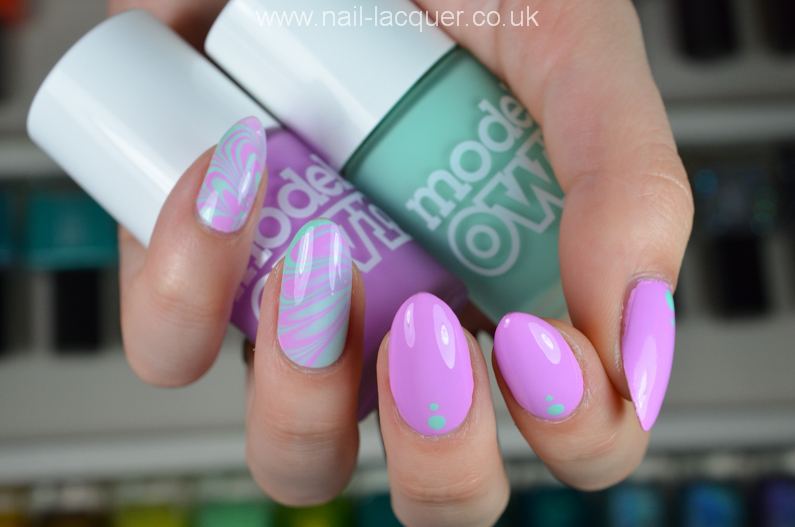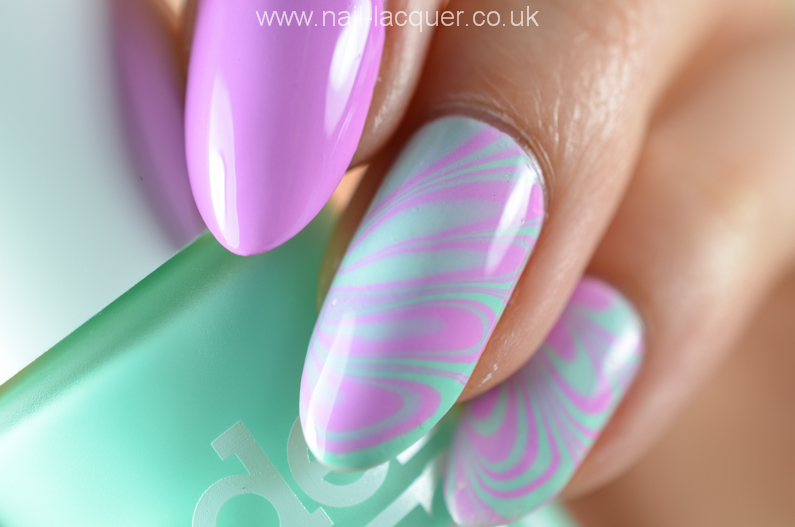 It's been over a year since I last water marble'd (ok, I just checked it's been exactly 10 days less than a year- see my last water marble here). I was a bit rusty but managed to do decent job… kinda :P
For the water marble nail art I used my favourite spring 2015 colours by Models Own Lilac Icing and Mint Icing ( see the swatches here). Under the water marbled nails I applied one coat of Cirque Carpe Diem (swatches here). I topped them all with Poshe top coat.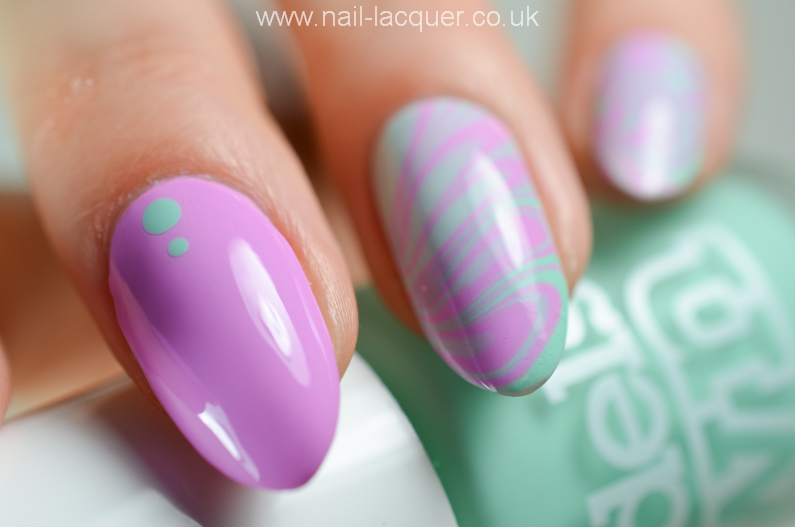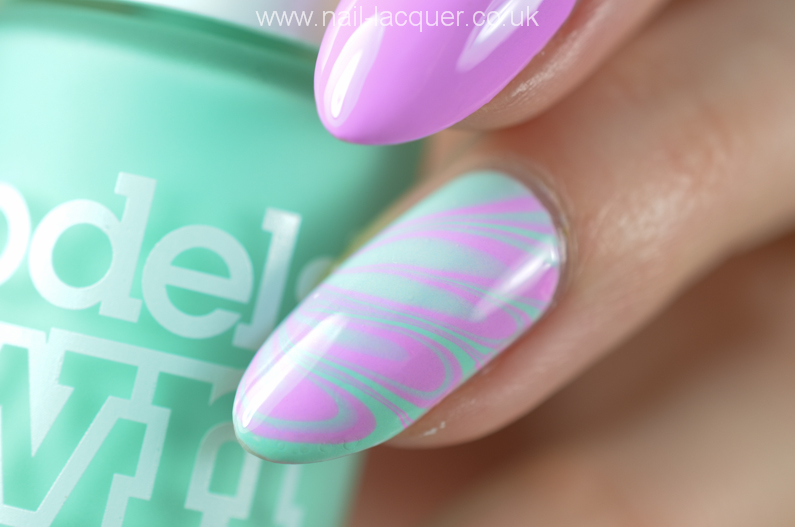 Thanks for checking out my water marble nail art! xxx