Hello! Today I have a Gelish french manicure tutorial prepared for you. It is not your traditional white tip french nail but a lush pink sparkly french nail instead.
For his look I used Gelish High Voltage gel polish. High voltage is a fuchsia pink polish full of small silver glitter. It's not quite as bright as it appears on the photos but nevertheless a beautiful colour.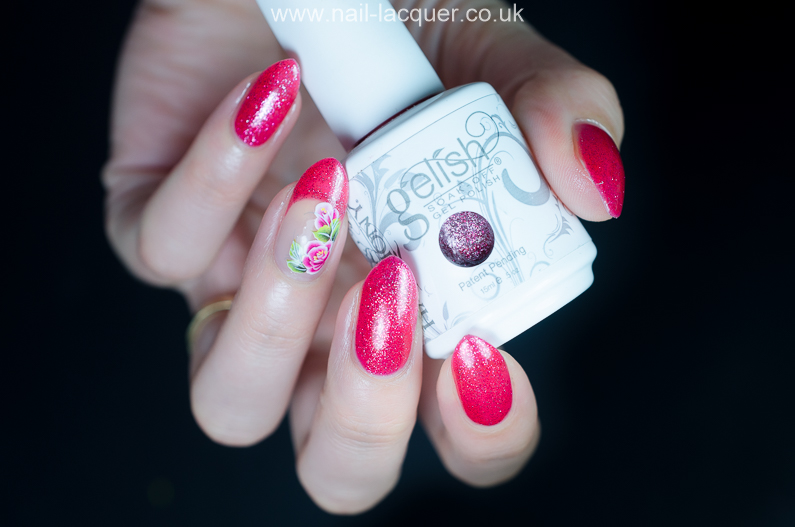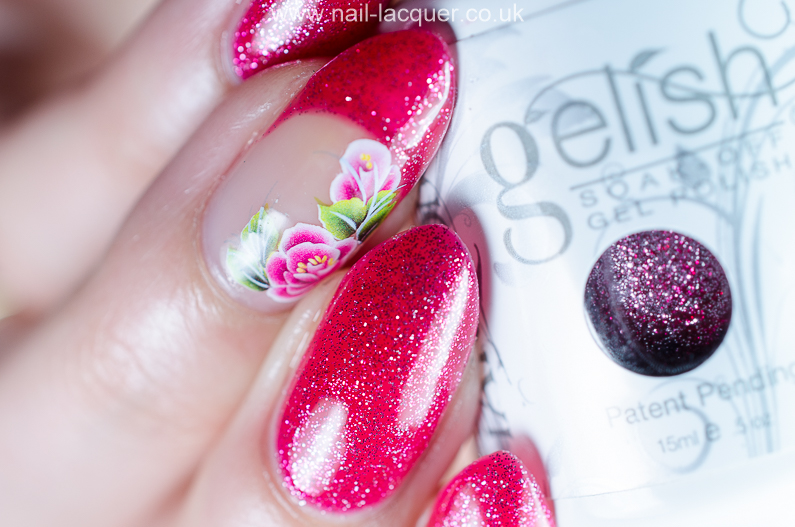 I started by painting all my nails with the exception of ring fingers with High Voltage. I applied about 4 colour coats on the cured base coat and then cured each coat for 30 seconds. I then applied Gelish top coat and also cured for 30 seconds.
For the ring finger I applied base coat and cured it. I then painted the tip of my nail with gel polish but before curing I soaked Harmony #6 square brush in Cleanser and used it to clean the smile line. I then applied another two coats on the tip and cured them for 30 seconds.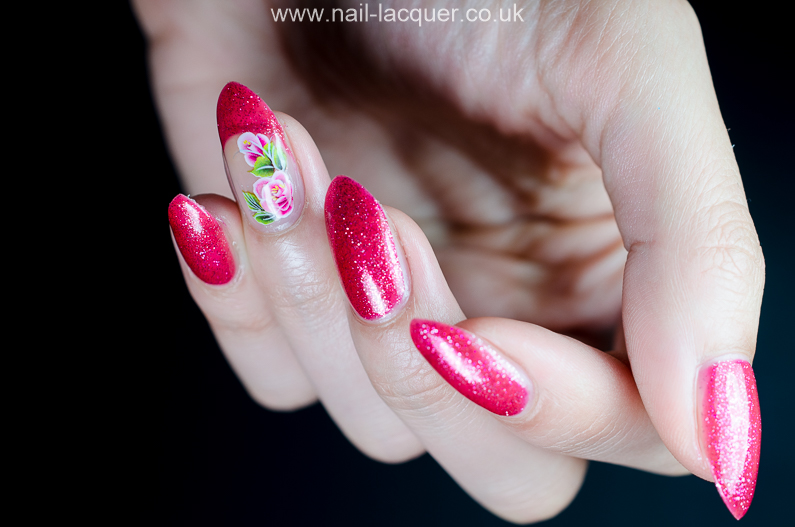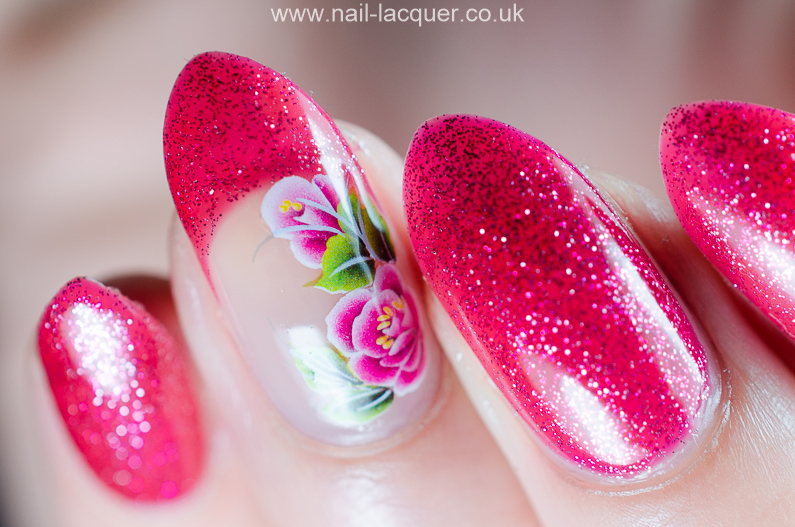 When I was done with the french tip I applied a rose water decal on the same nail. I patted it dry and made sure it was all smooth. I then applied Gelish top coat and cured.
Here is a quick video tutorial showing you how I did it.
At the end I wiped all my nails with Cleanser and applied a bit of 100% pure coconut oil on my cuticles (this is what I use instead of cuticle oil these days). I got it from ebay and it was only about £4 for a big jar. I think it's going to last for a good year or even longer!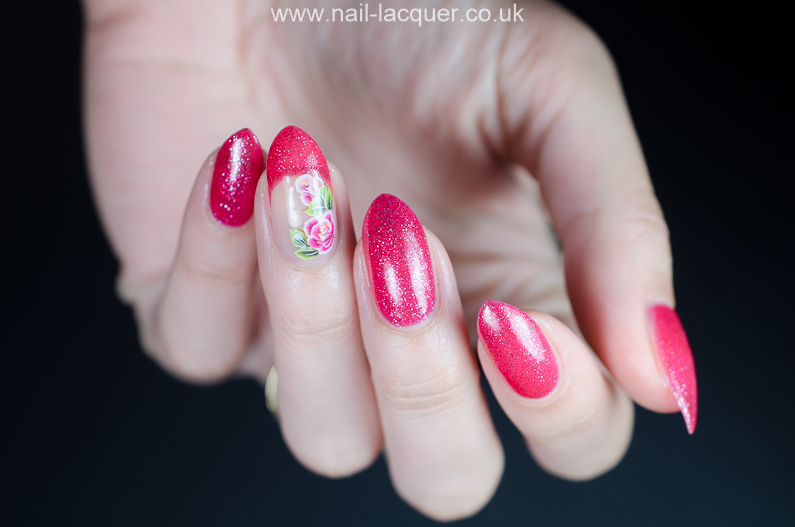 Thanks for checking out my Gelish french manicure tutorial!