Hello all! I decided to wear gel nail polish this week. I went with Gelish in Rub Me the Sarong Way.
I purchased a total of three Gelish colours from Sally's the other week. For my luck there was a sale AND a VAT free day so I got them for the price of £14.99 each (usually £19.99 + VAT).
Gelish 'Rub Me the Sarong Way' is a bright teal colour gel polish with creme finish. On the swatches I am wearing three coats with gel polish top coat.
After three coats the polish still has some visible nail line. I am not bothered by it as I really love the colour!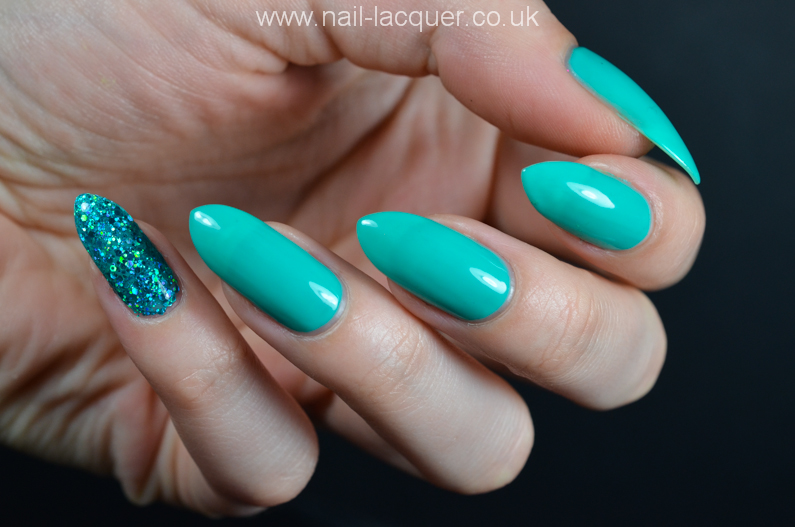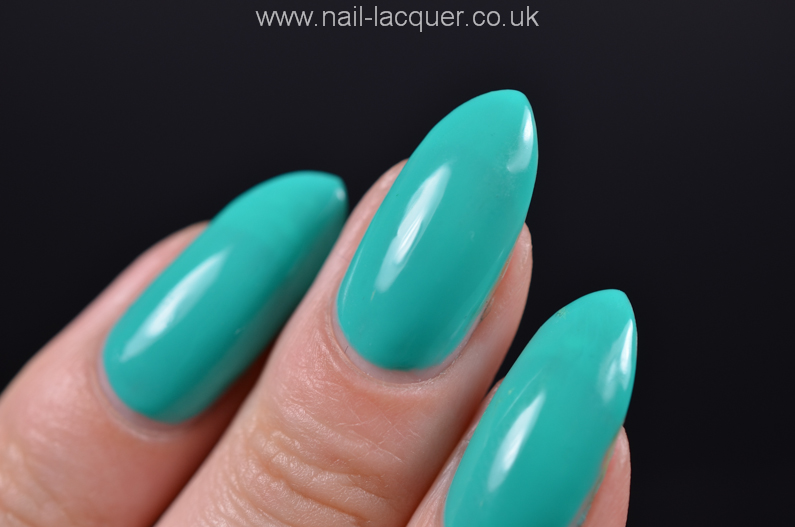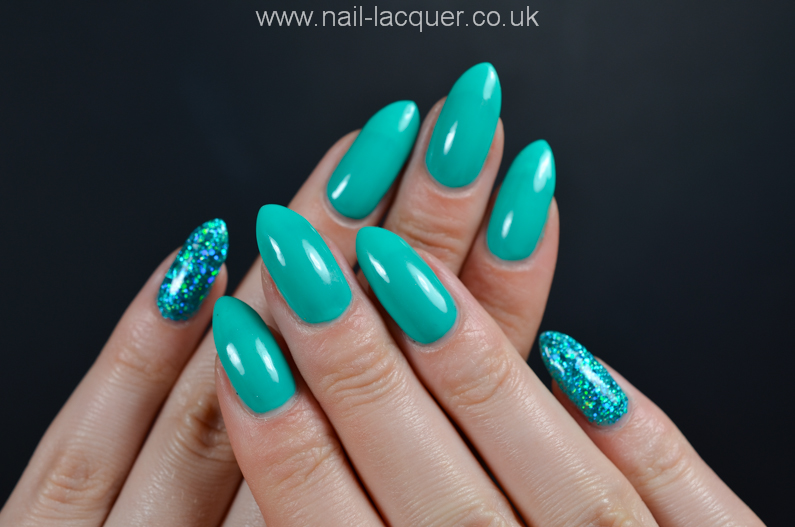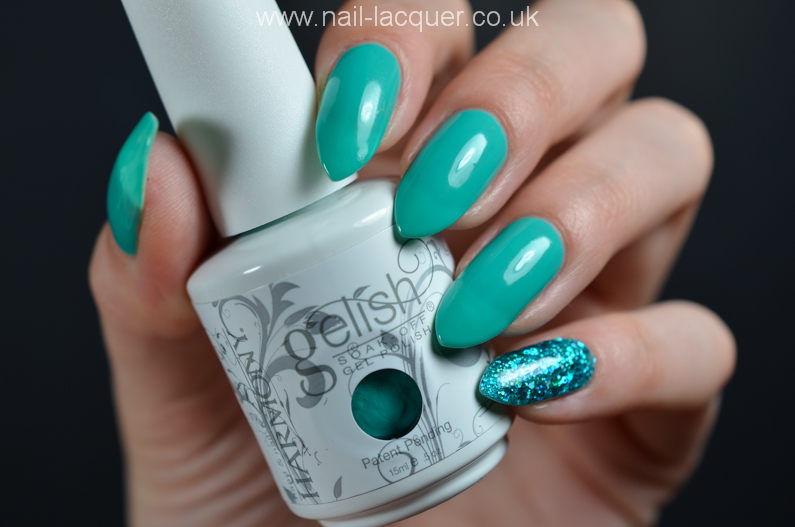 On my pinkies I am wearing blue rock star nails. I created the rock star nails using blue holographic glitter which I had laying around in my bottomless nail art drawer.
I have been staring at my pinkies all day and thinking about doing a full 10-nail rock star look soon!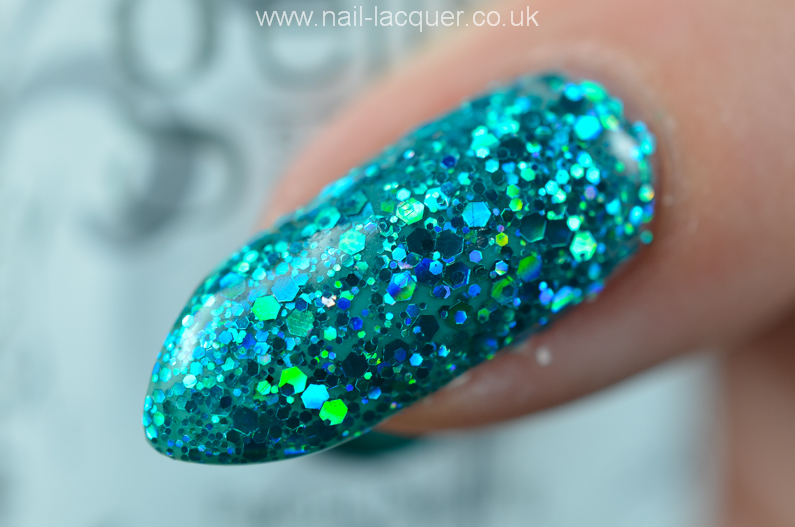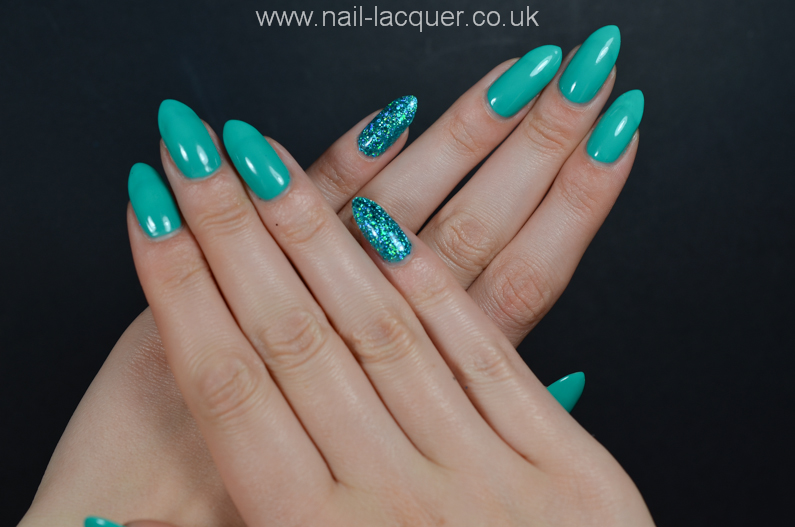 If you are looking for a similar polish in a non-gel formula check out Barry M Greenberry and/or Models Own Turquoise Gloss.
Hope you enjoyed my Gelish Rub Me the Sarong Way swatches and seeing gel polish in my nail polish blog didn't rub you the 'sarong' way :D xxx