Hello! This is my second post of the day, whoop! I don't have much going on this week which is very nice for a change. I have spent most of my time playing with my nail and gel polishes, hence all the posts. This time I had a play with Gelish Sweet Chocolate which is a dark brown gel polish with shimmer finish. On the swatches I am wearing three thin coats with top coat.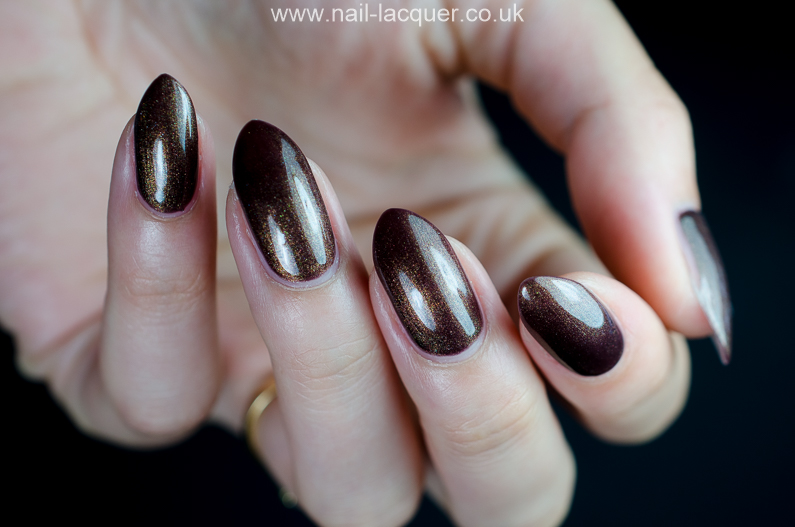 It's most gorgeous when looked at close, it shimmers in some beautiful golden tones.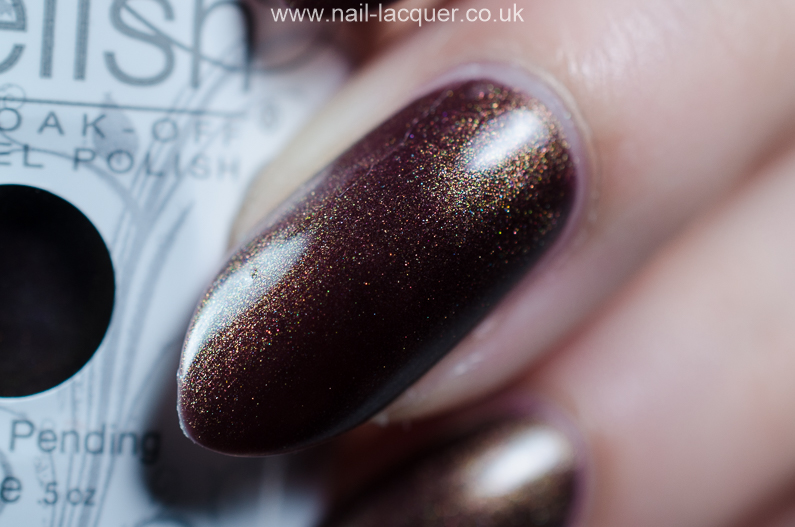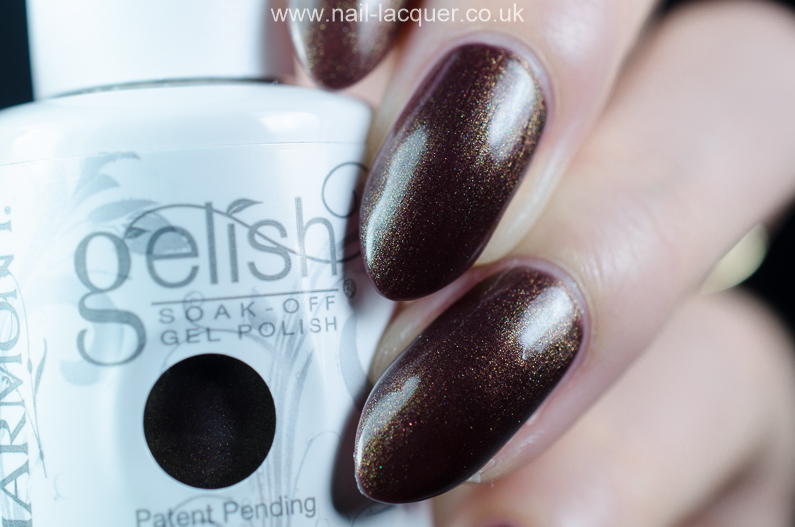 Overall I'd say this is a polish I'd see myself wearing a lot during the autumn. If I could keep one polish on longer than a day haha.
You can buy Gelish via Nail Harmony or Salon Services but you have to be a trade customer. I know a lot of people buy Gelish off other websites such as ebay etc as it's cheaper but you have to be wary not to get fakes. There are loads of fakes out there with similar bottles/names etc so make sure you get the real deal.
If you want to read more about gel nail polish check out this advice post I wrote a while ago here. Make sure to read instructions, or even better, get trained in gel polish techniques before playing around with them as it's very easy to damage your nails when applied or removed incorrectly. But also remember that we learn by our mistakes so don't feel bad if you mess it up a few times. We have all done it!
Thanks for reading!