Hi again, you saw GlamLac White swatches (and some nail art) this morning, now I am back with GlamLac Black swatches and some more nail art! As of the nail art I am taking part of the All Things Nails Food Event (arranged by Charlie from Pocket Money Polishes & Anna from AnnaBean's Nails) and have decided to put one of my most favourite food, sushi, on my nails :)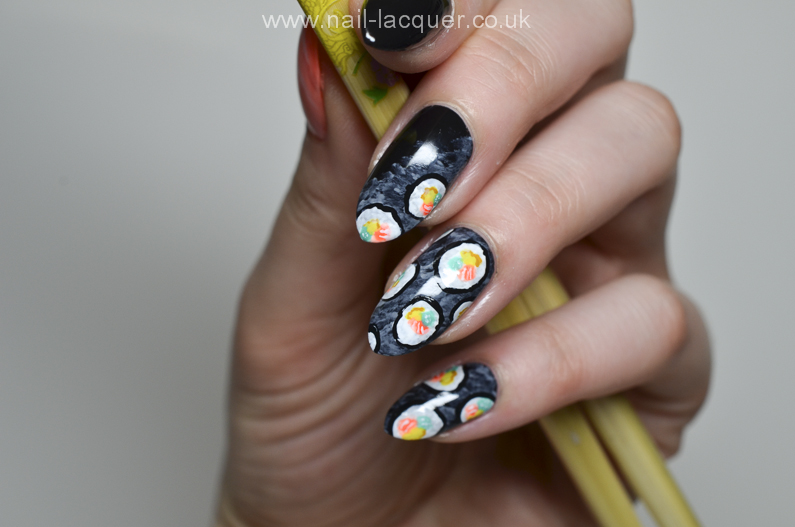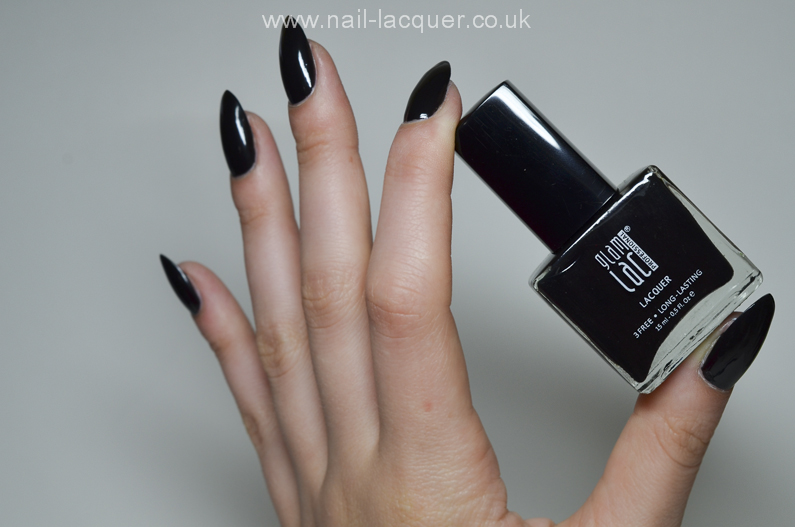 GlamLac Black
Black is a licorice black polish with creme finish. The application of this polish was great, it was also very opaque. If applied properly one could get away with just one coat, I applied two on each nail except my pinky. As other GlamLac polishes it dried very fast and had a nice glossy finish (no top coat on the swatches).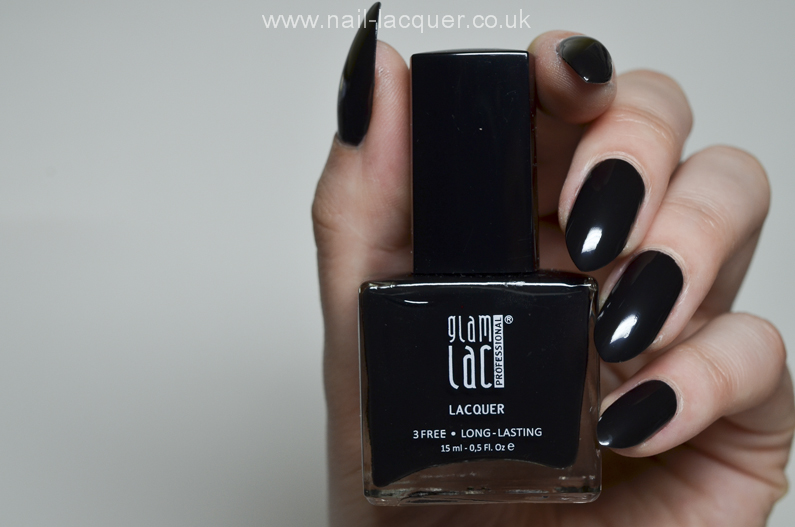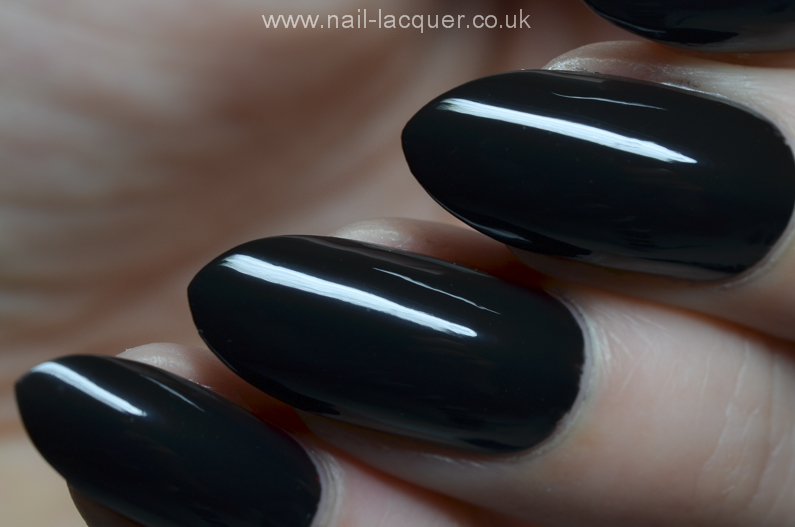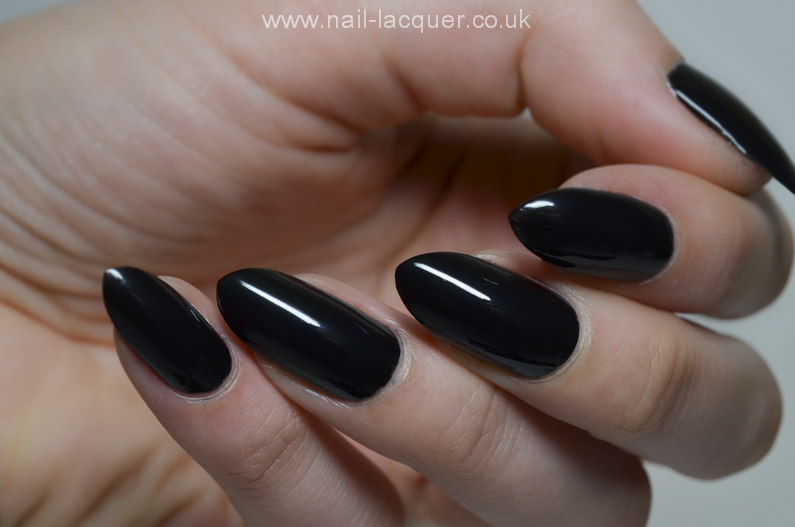 For the nail art I was inspired by Dee Nail Artist sushi nails. I mixed GlamLac Black and White and dabbed the mixture on my pinky, ring and half of middle finger creating a grey 'textured' base. I then added white circles with Colvin&Co Titanium White acrylic paint. I then added orange and green irregular dots with GlamLac Neon Orange, Pastel Peach and Sea Lover in the middle of the sushi rolls. I added tiny white stripes on top of the orange parts to create salmon look and grey shades on the white to create rice look. For the yellow I used Colvin&Co Lemon Yellow and Yellow Ochre. I finished the sushi rolls up by outlining them with black acrylic paint and topping them up with GlamLac Dry Me Fast top coat.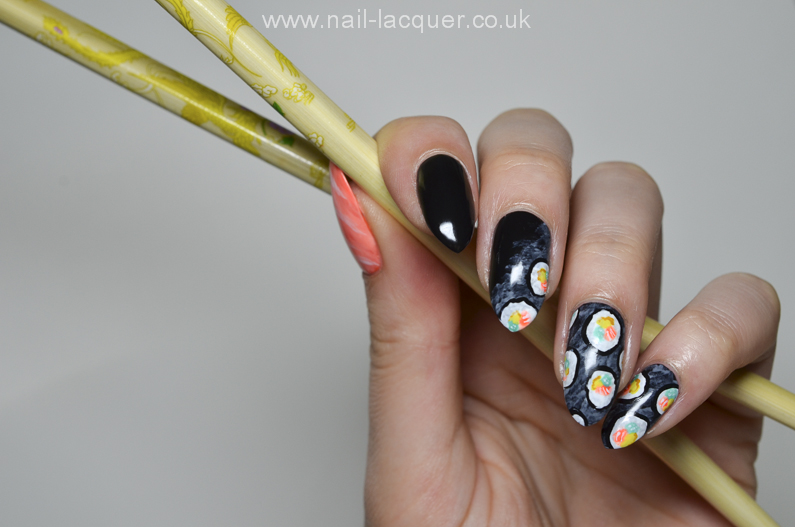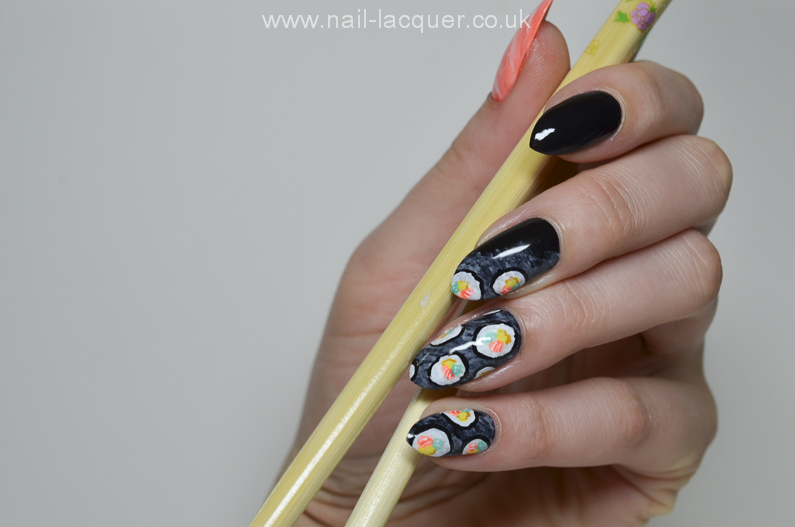 On my thumb I tried to create salmon look :D I used GlamLac Neon Orange as the base and added Pastel Peach (you can see a swatch in my GlamLac pinks post) with a flat nail art brush. I then added some white stripes with White. Topped it all up with Dry Me Fast top coat as all my other nails.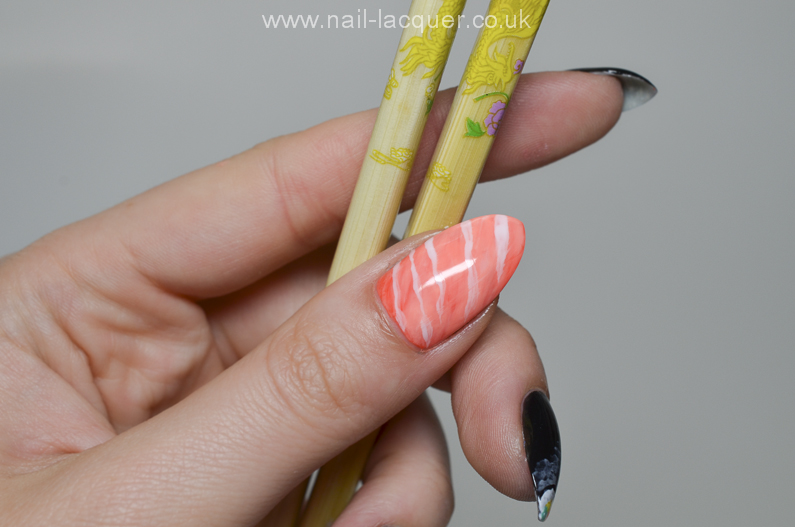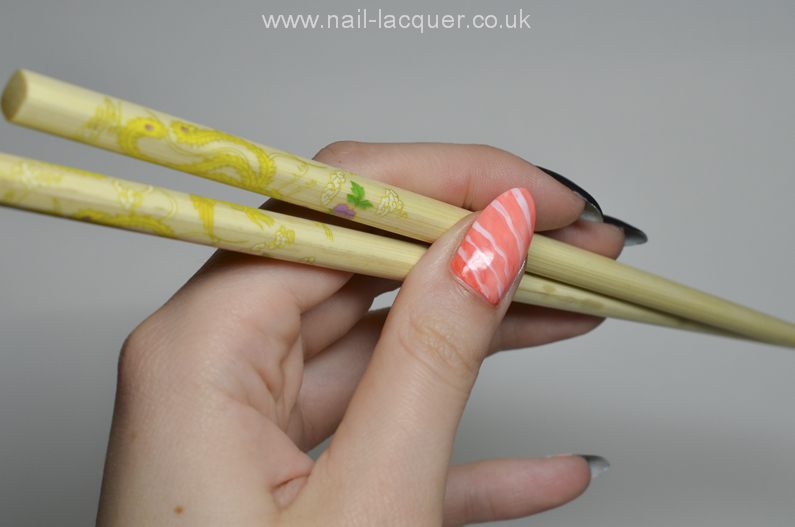 Overall I think that is a very unusual manicure but it was fun to create. My favourite part of the design was the salmon-looking thumb, it seriously looks like a piece of salmon lol
Thanks for reading and let me know what food manicures have you created? xoxox
*PRESS SAMPLE (GlamLac nail polishes)