Hello and happy Saturday! I picked up Jessica Cinnamon Kiss somewhere quite randomly (probably a sale?). Regardless, I was absolutely pleasantly surprised when I put it on my nails.
Cinnamon Kiss is a stunning dark brown nail polish full of vibrant molten shimmer. On the swatches I am wearing two coats of polish with a layer of top coat.
Admittedly, this polish reminds me of the much loved OPI German-icure (swatched here). Admittedly, my previous swatches show Germani-cure as having red shimmer. To clarify, the shimmer is more red in artificial light (such as a camera flash), but it appears molten in more natural light. Overall, would I dare to call it a dupe? You tell me. But I think I would.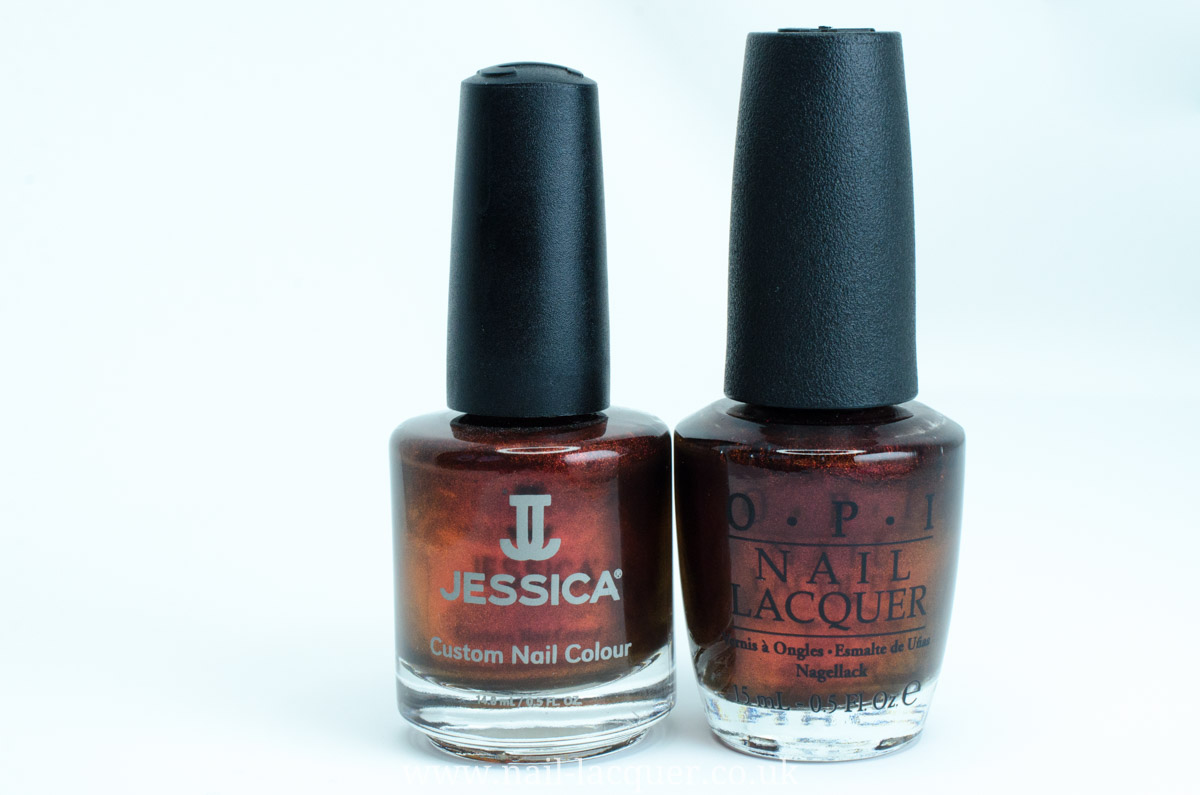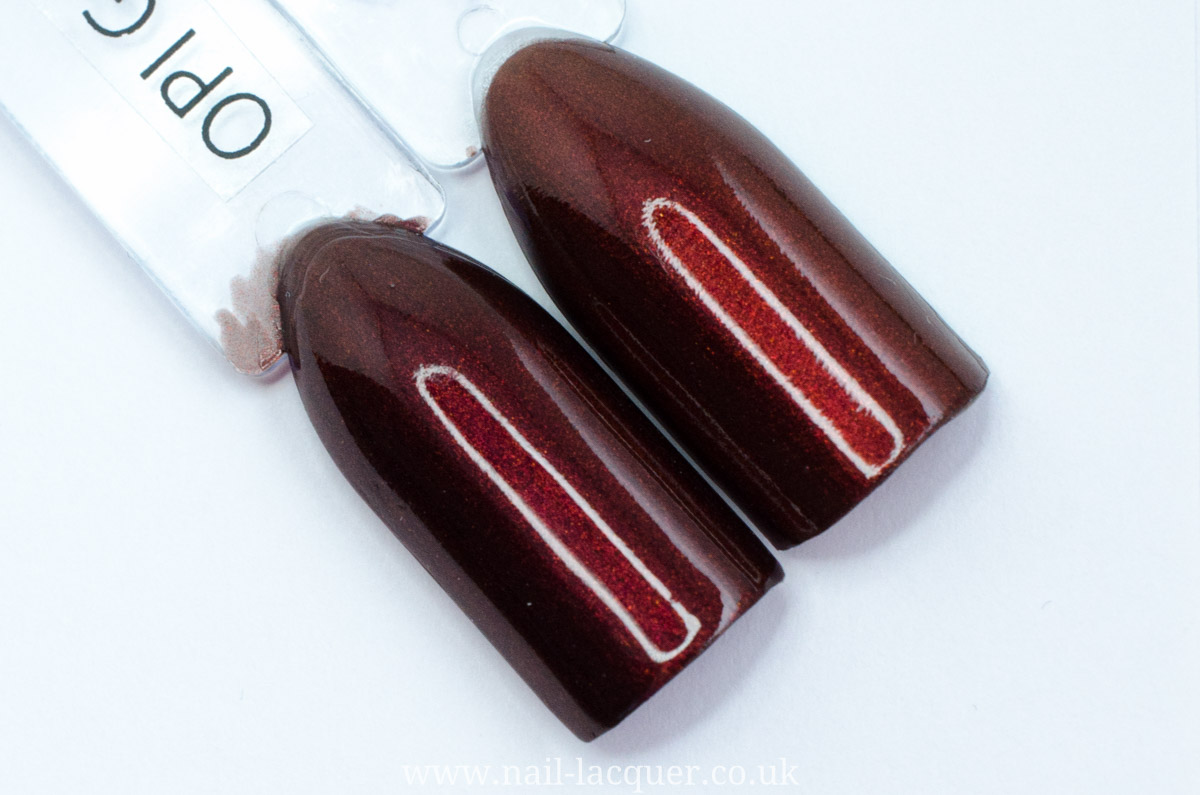 OPI German-icure (left) Jessica Cinnamon Kiss (right).
To conclude, I love them both! Thanks for reading xxxx
Nail Lacquer UK rating: