Hello! KIKO is releasing a new Miami Beach Babe collection this month. In addition to make up items it includes three different 3D nail art kits. Today I am showing you KIKO Nail Diva 3D nail art kit in 'Lovely Coral'.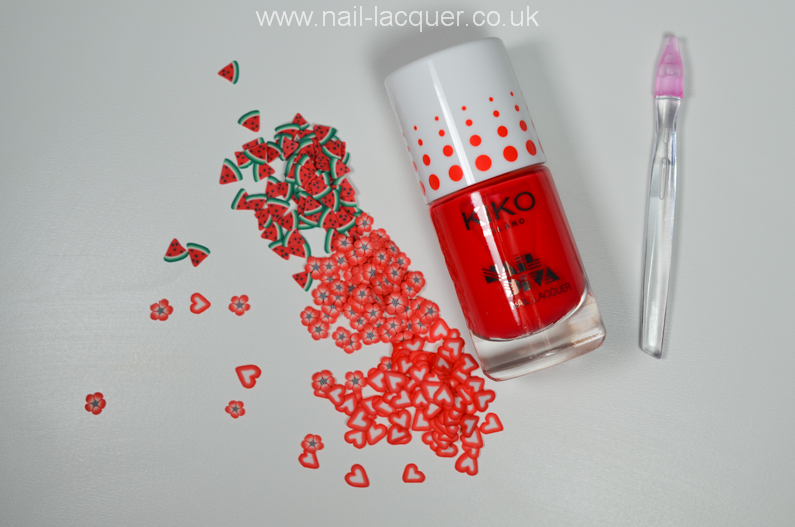 Lovely Coral kit includes a bright red nail polish, 240 fimo decorations in the shape of watermelon, hearts and flowers and a tool to apply the decorations.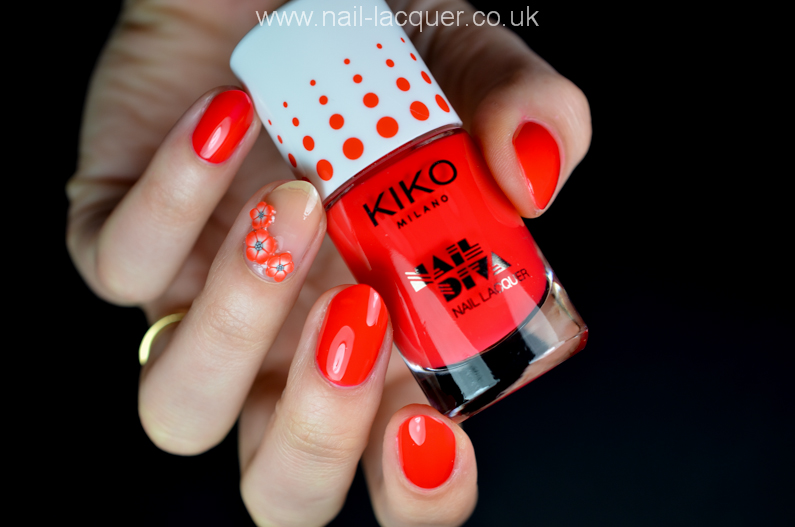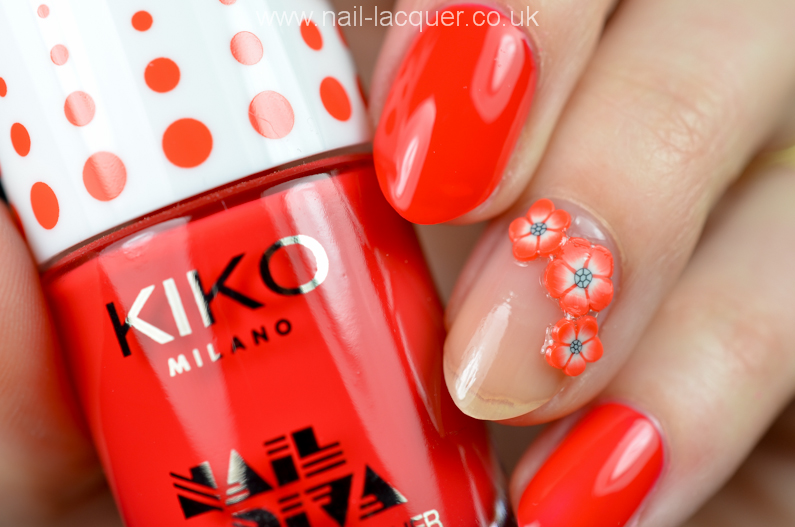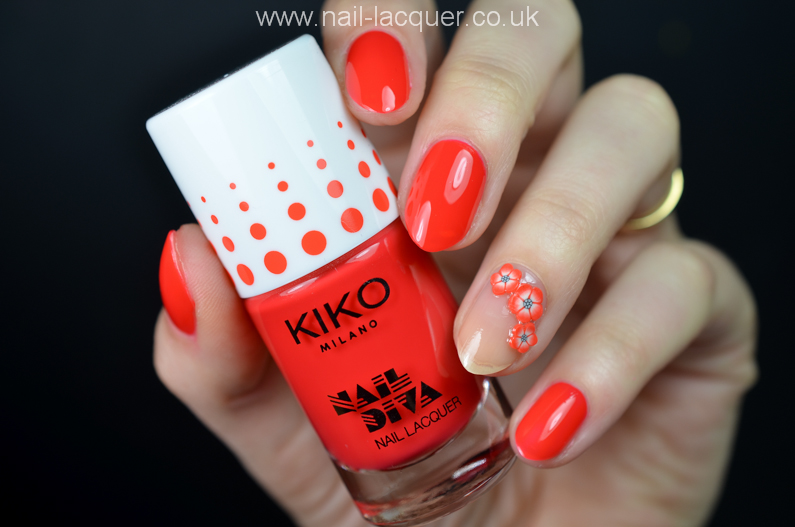 On the swatches I am wearing two coats of the red nail polish with top coat. It's a gorgeous bright red with creme finish.
The 3D decorations were easy to apply with the provided tool. I applied them using a generous layer of top coat under and on top of the decorations. I don't see them lasting on my accent nail for days but they should stay put for at least one day.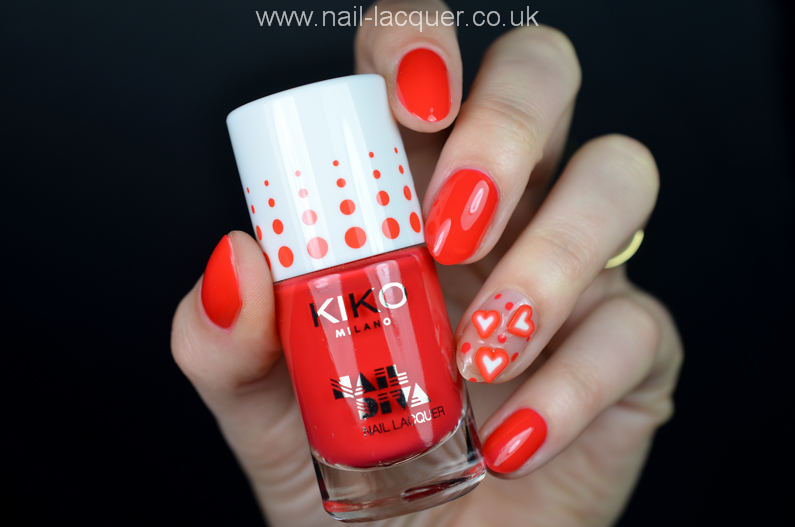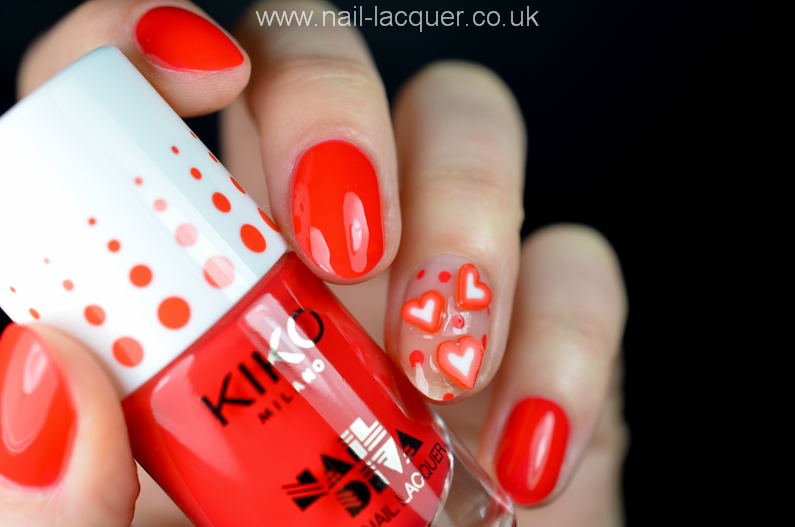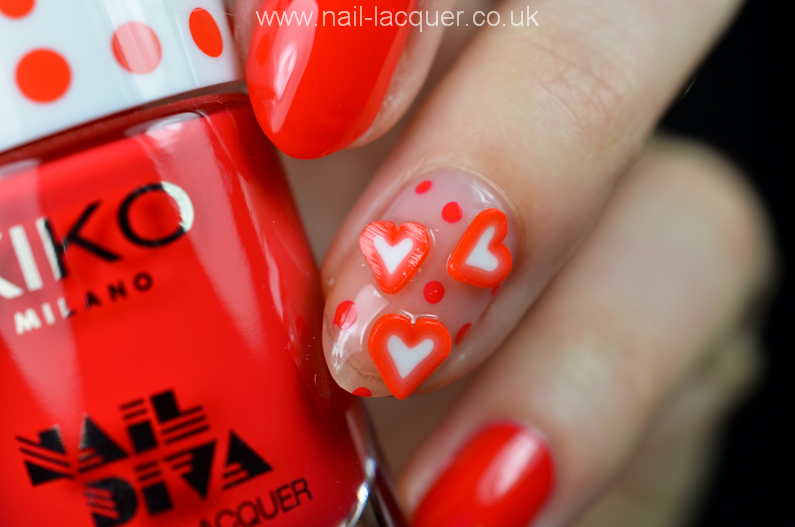 I have been wearing the watermelons for about an hour now and they are still put but knowing myself I will probably start picking them soon lol.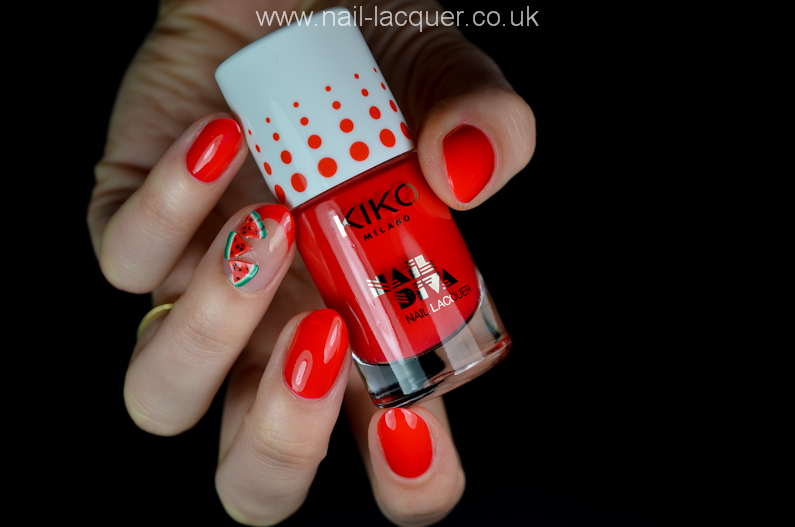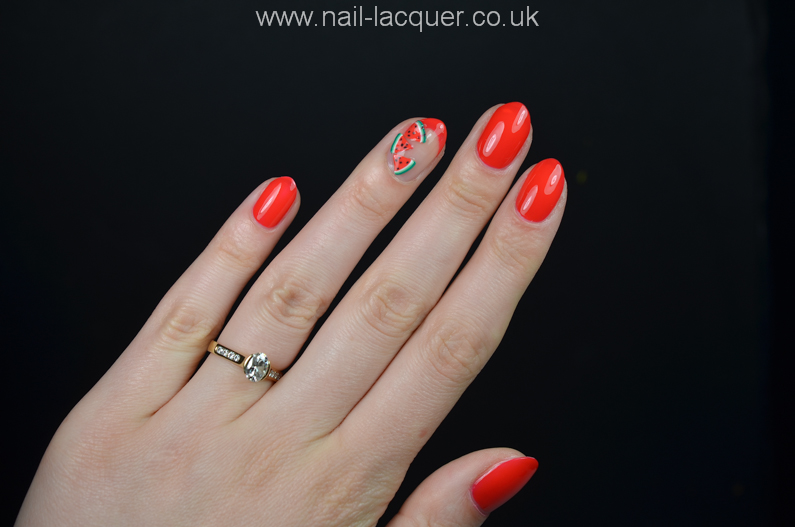 KIKO Nail Diva 3D nail art kit retails for £8.90 and is available here.
Thanks for checking out KIKO Nail Diva 3D nail art kit xxx
*PRESS SAMPLE