Hello! The other day I visited a shop called Bargain Buys. As the name indicates, it's full of bargains [emoji grinning cat face with smiling eyes]. I mostly go there for things like paper towels and rubbish bags lol. While in there I noticed that they had a large nail polish (and other make up) stand there with Miss Beauty products, very similar to Poundland's. I decided to grab a few and do a Miss Beauty nail polish review.
Miss Beauty nail polish review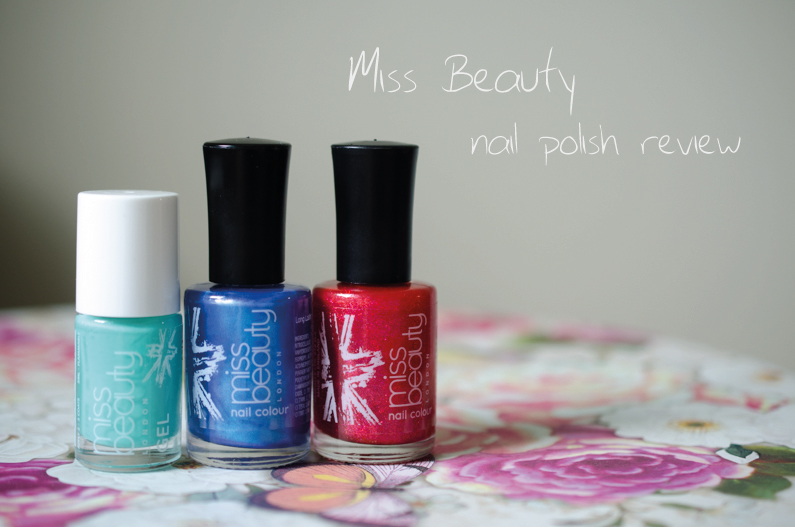 After a bit of research (this article) I found out that Poundworld is behind Miss Beauty range and Poundland is behind Make up Gallery range (see my review of their polishes here) and they both aim to offer low cost make up items.
I also found that exactly two years ago I reviewed a Miss Beauty nail polish which I had purchased from Wilko. Check out the review here.
Miss Beauty Minted
Minted is a bright mint polish with creme finish. On the swatches I am wearing two coats with top coat.
The polish from the Gel collection and comes in a 5ml bottle. The brush was thin and application quite awkward due to the shortness of the brush or brush holder? I am not sure how you're meant to call that little stick that the brush is attached to. But I managed [emoji cat face with wry smile].
The formula was not self levelling very well and therefore top coat is a must have with this polish.
On a positive note, it did dry super fast and also the colour is just stunning [emoji smiling cat face with heart-shaped eyes].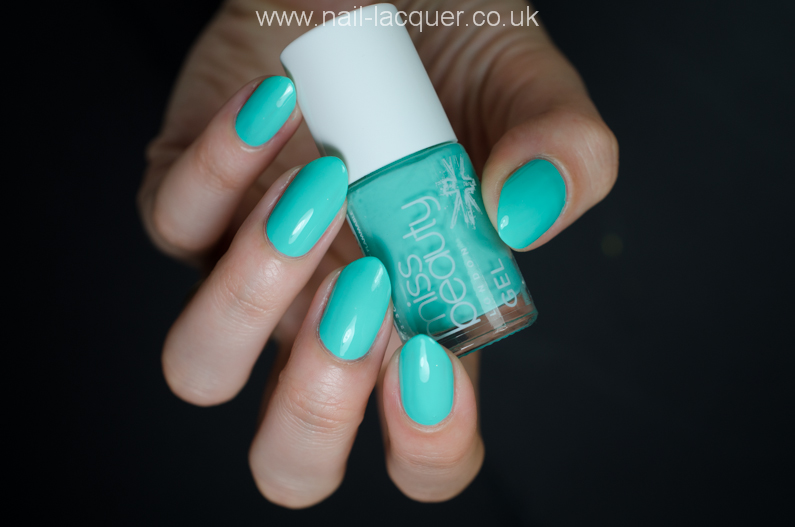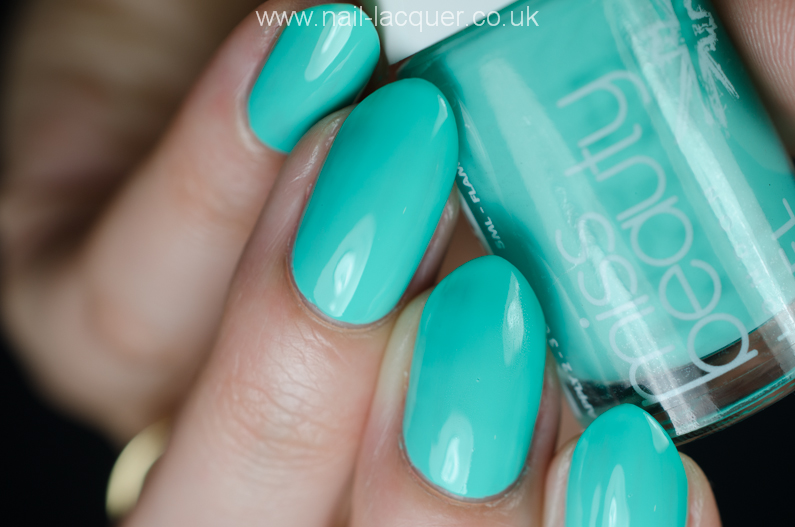 Here's a little comparison with two polishes it is a dupe of I reckon.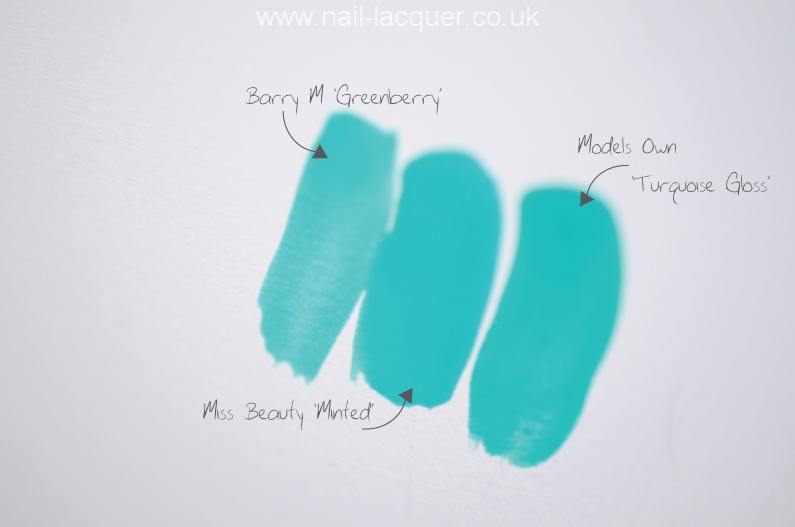 Miss Beauty Illusion
Illusion is a blue to lilac duo chrome polish (at least in the bottle!) with shimmer finish. Whereas in the bottle the colour looked rather interesting, it was a complete disappointment when applied on the nails. Way too sheer after three coats and just not pretty [emoji crying cat face].
On the swatches I am wearing three coats with no top coat. The polish had a thin brush and took medium time to dry.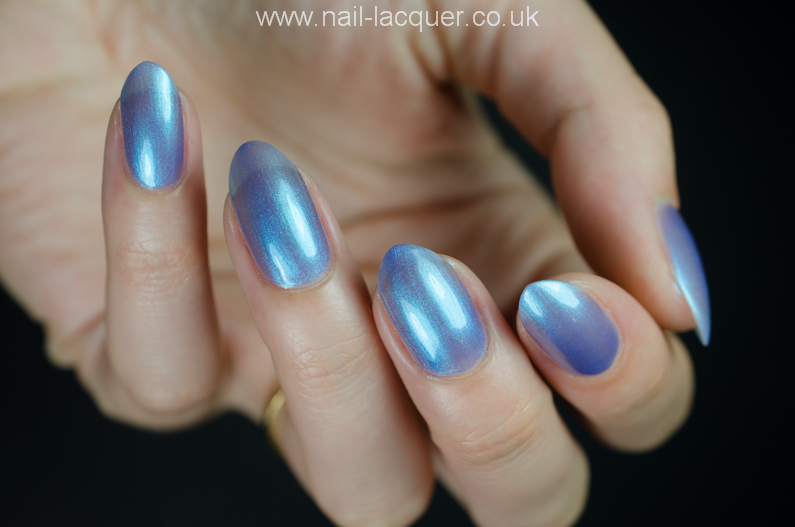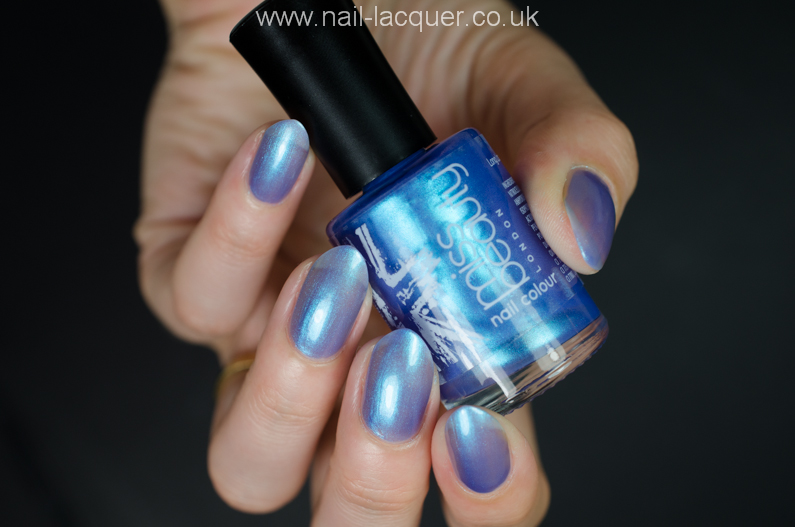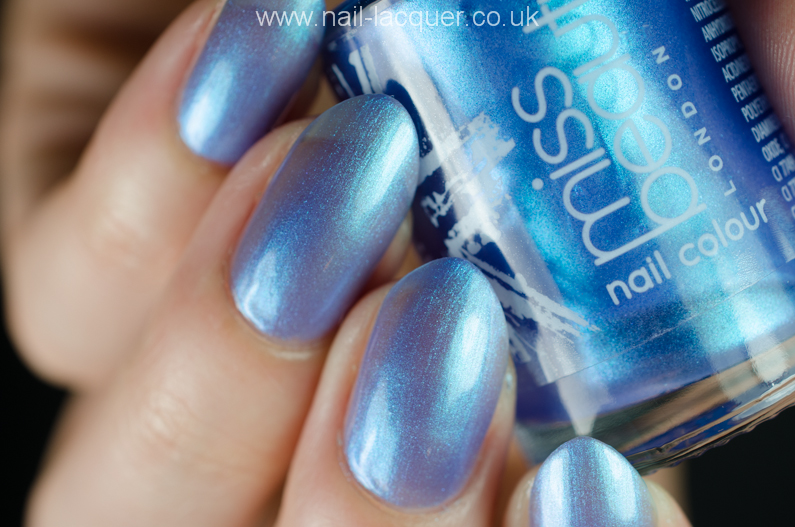 It actually looked a lot better when I applied it over Minted. That's a combination I'd wear [emoji cat face with wry smile].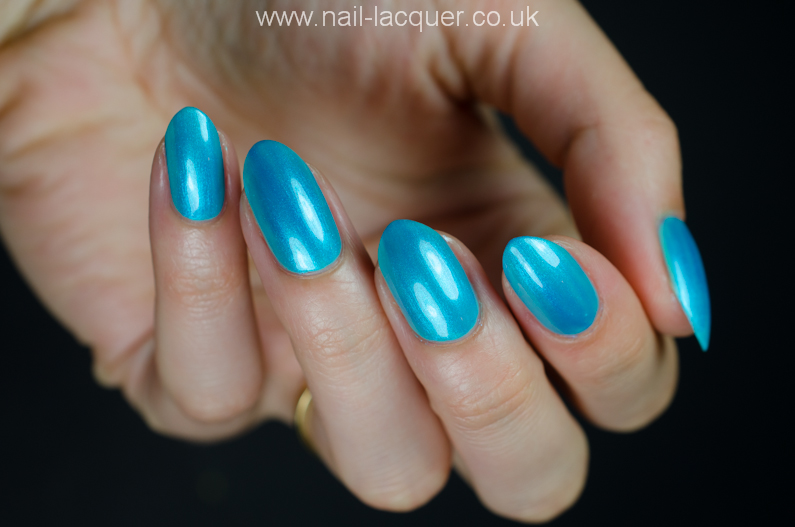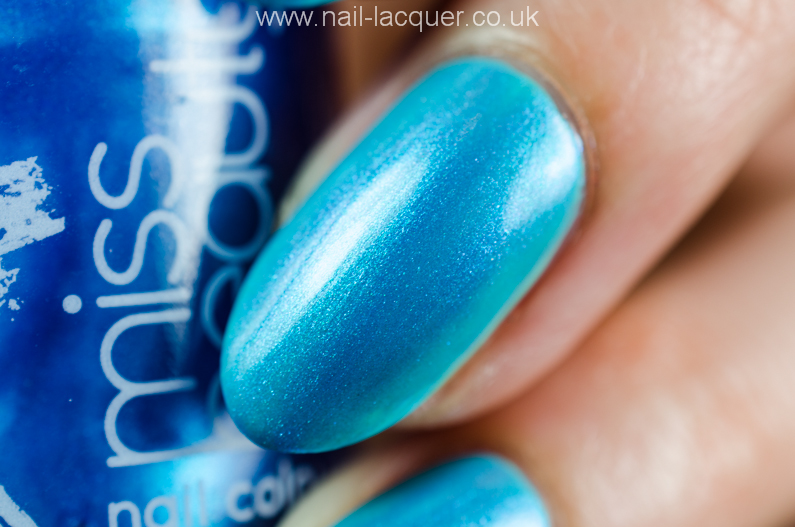 Miss Beauty Lava
Lava is a orangeish-pink colour glass fleck polish. On the swatches I am wearing three coats with no top coat. Again, the finish is a little too sheer for my liking but I like it better than Illusion.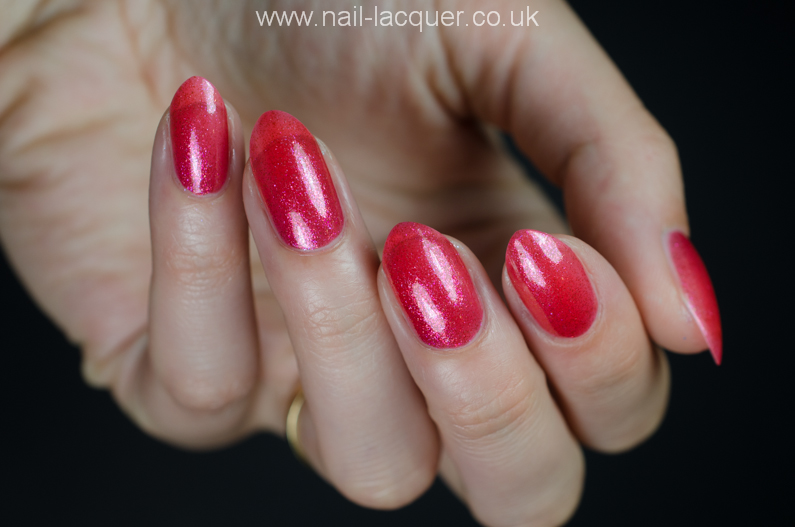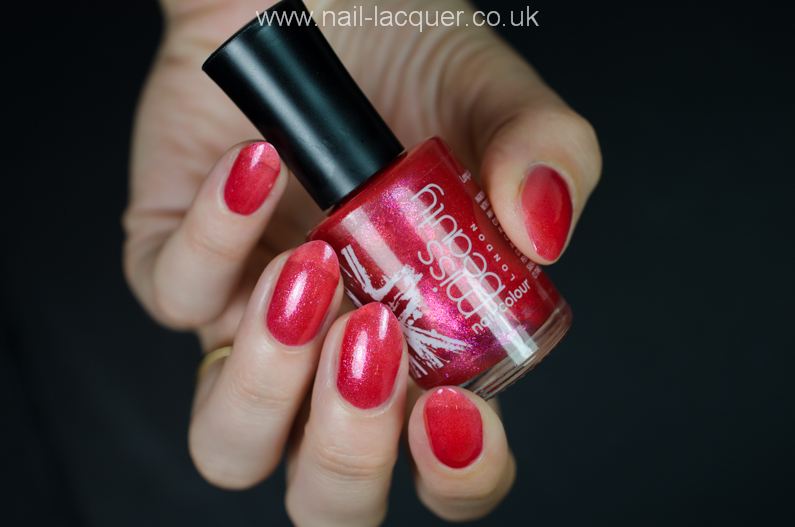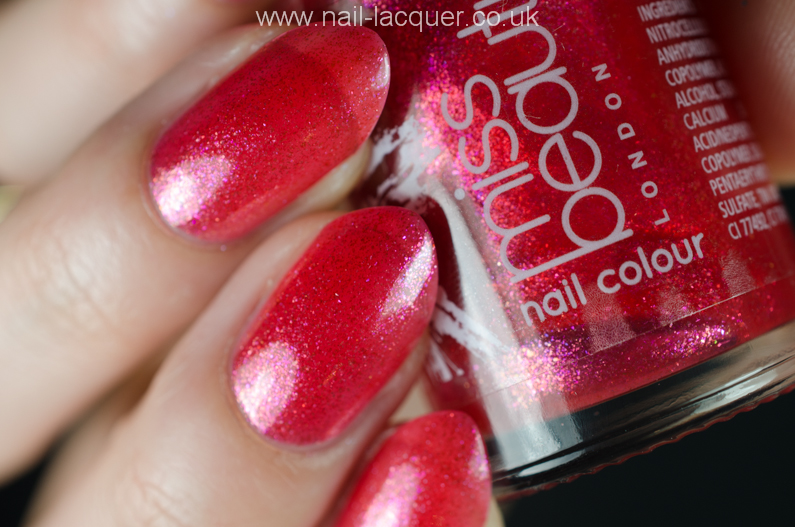 Overall I'd say that you get what you pay for? With the exception of Minted, the polishes are quite big (12ml) so £1 really is a very low price to pay for a full sized bottle. But when the polish is something you'd never really wear it kinda loses the point of having a large bottle [emoji pouting cat face]. Maybe I just got unlucky and picked the sheerest colours? I might pick up some of the cremes next time just to see if they are as sheer as these two.