Hello! One of my most favorite looks this year has been lace stamping on a bare nail. Today I am wearing it again, with a different lace stamp image.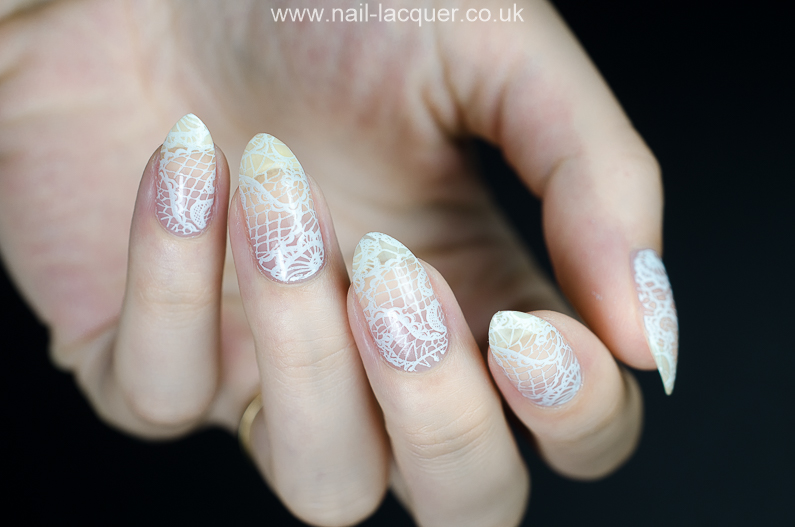 I started by applying liquid latex on the skin around my nails. I then applied OPI Nail Envy as the base coat. For the stamping I used Creative stamper, MoYou scraper, JQ-L08 stamping plate and white Mundo de Unas stamping polish.
The JQ range stamping plates are very cheap. I only paid about £6 pounds for 10 plates. The quality isn't the best however, some images are not etched very well. I also found that some of the patterns are kinda silly lol.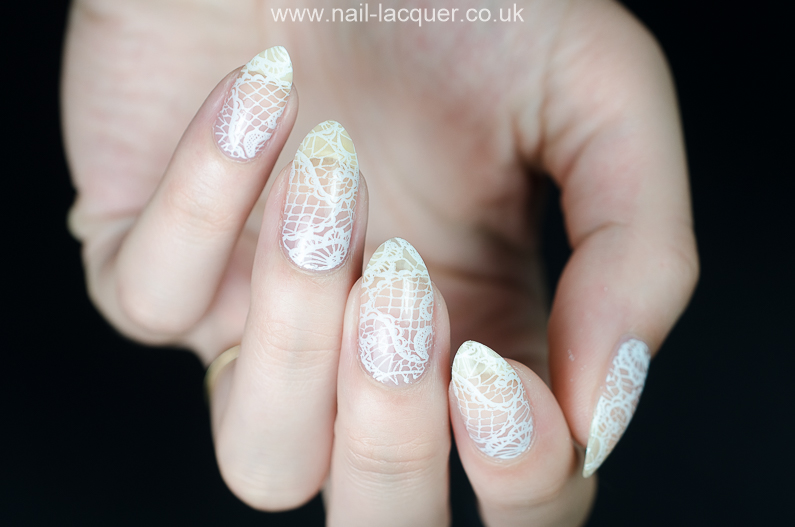 Lace nails tutorial
I made a short lace nails tutorial to show you how I created this look.
Thanks for watching!