Hello, I hope you all had a beautiful Valentine's Day no matter your relationship status. I had a lovely meal with the man of the house- celebrating not only Valentine's Day but also living together for 3 years which has been the best time of my life. For this special day I was wearing Liquid Sky Lacquer 24Karat Rose nail polish.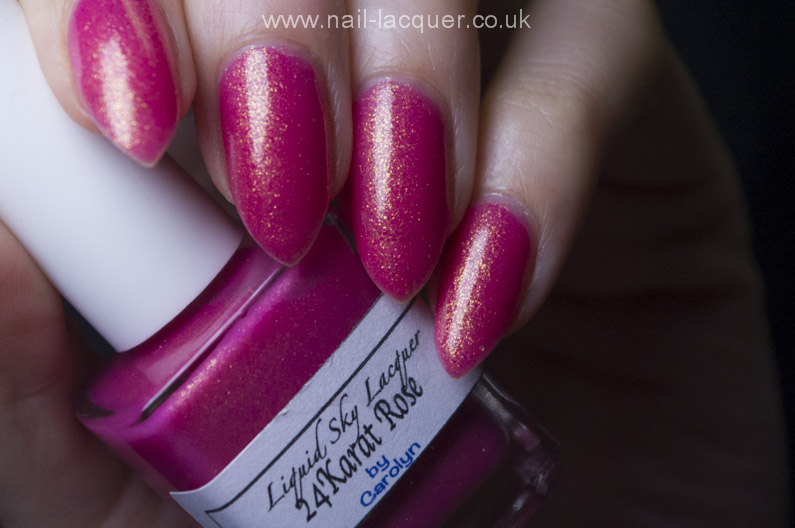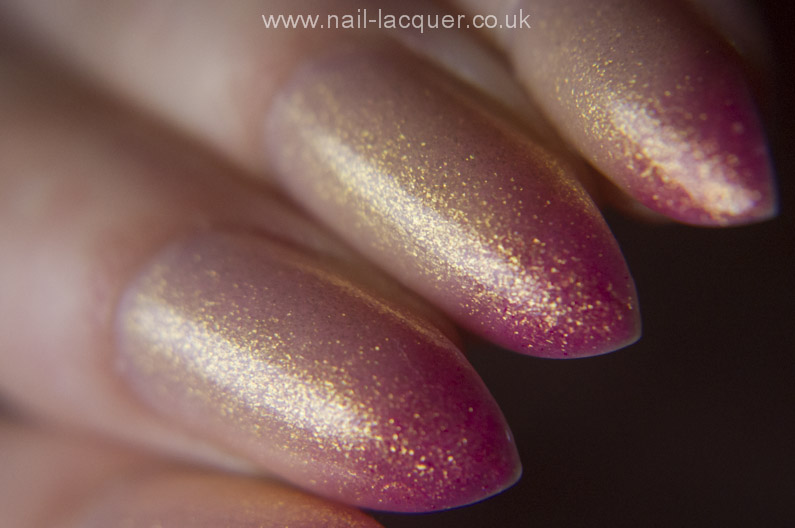 Liquid Sky Lacquer 24Karat Rose is a glass fleck shimmer thermal polish. When cold, it's bright raspberry pink with gold fleck shimmer. When warm, it turns into sheer golden polish.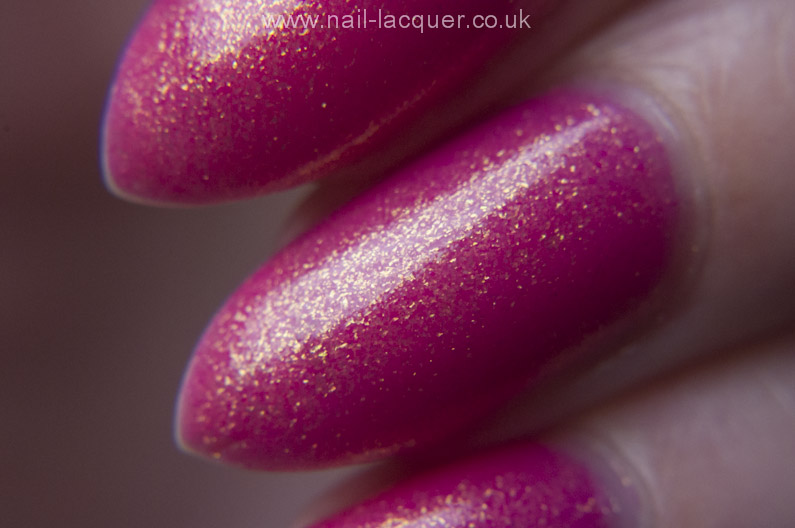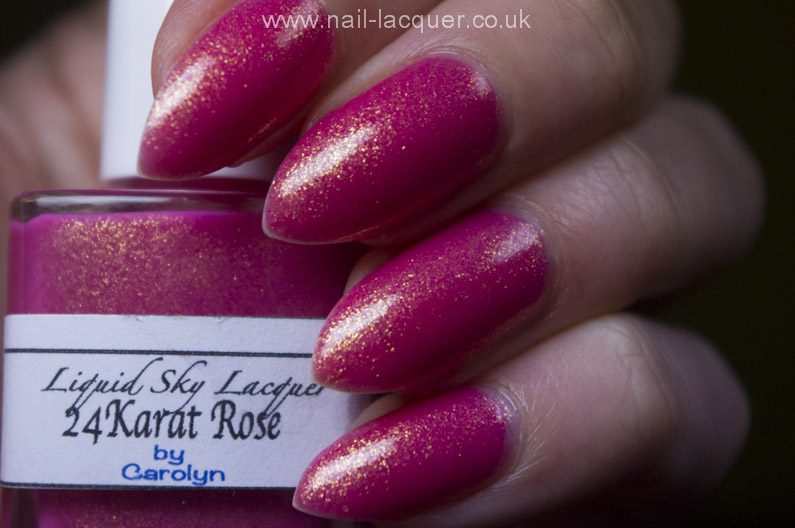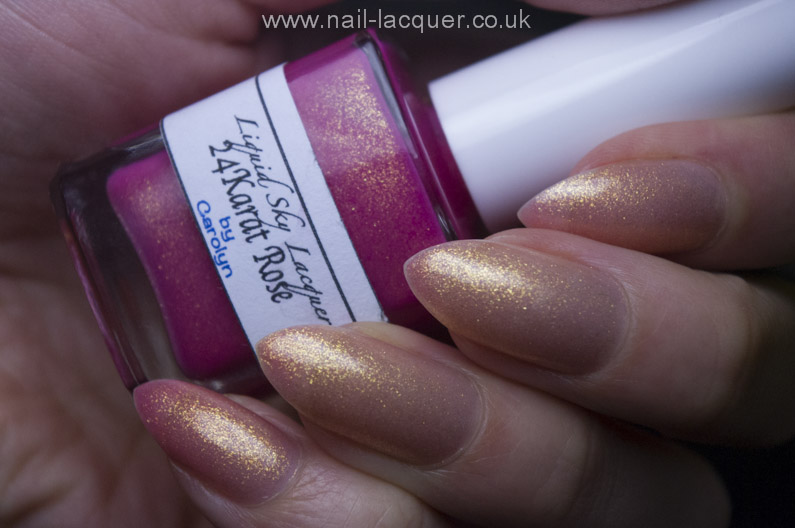 On the swatches I am wearing 3 coats with Poshe top coat. Sometimes people wonder but I can guarantee you that thermals are OK to wear with top coat ;)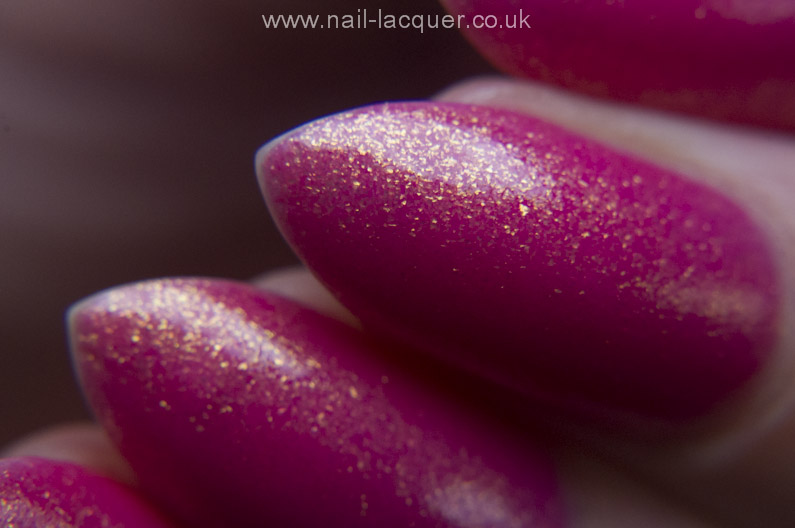 Overall an amazing thermal polish, I got it from Rainbow Connection thanks to an amazing lady Harriet-thank you!!!
Thanks for reading xoxox