Hello! So today's post features Models Own Shades and OPI 18K Pure Gold top coat.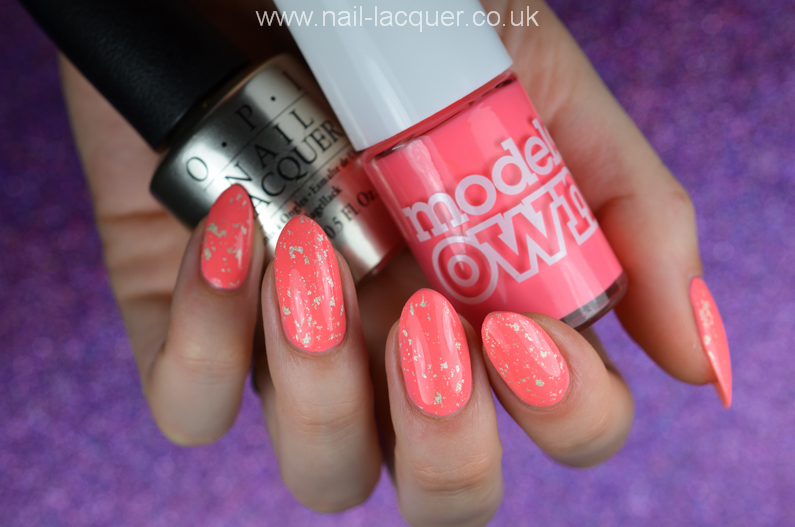 I got the beautiful and bright Models Own polish from their recent sale with just £2.50. The whole collection of the bleached neons is just fabulous (colour wise) but rather disappointing formula wise. Shades actually was not too bad to apply but really benefited from a nice layer of fast drying top coat.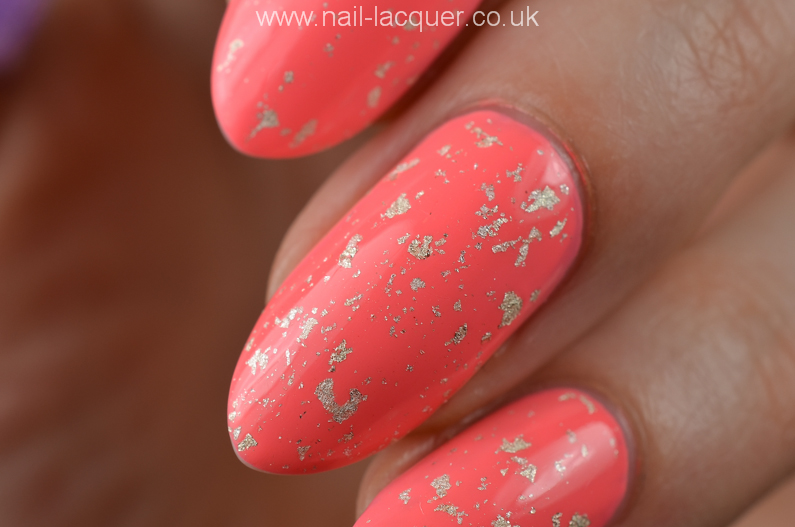 OPI 18K Pure Gold top coat is a gorgeous white gold leaf top coat which I think was the perfect match with Shades. It applied well but I noticed that the clear base has tinted yellowish since I got it (probably over a year old now this polish) but gladly it doesn't show on the nail.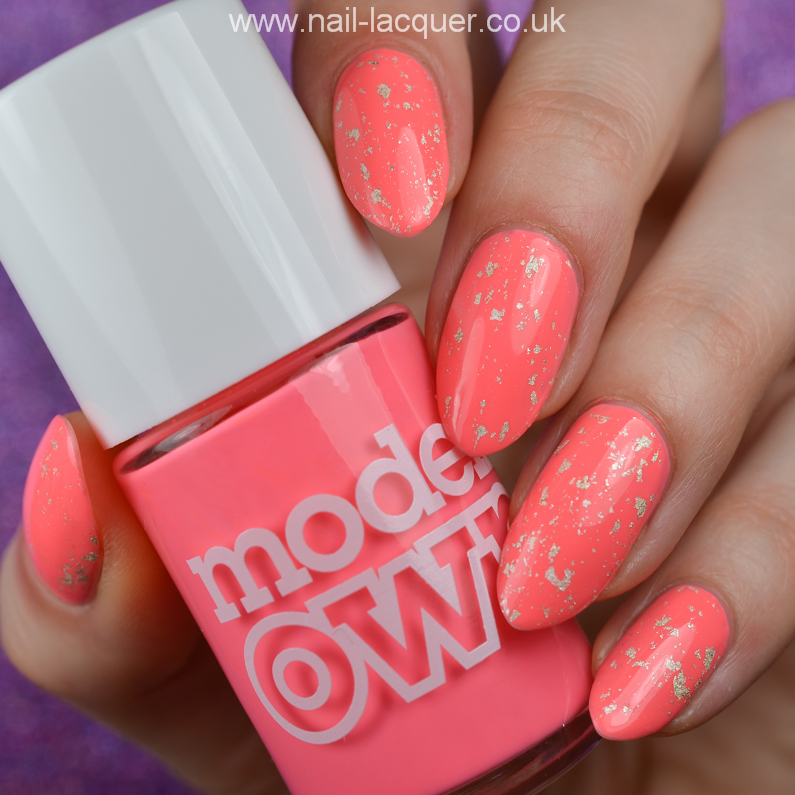 Thanks for checking out these, maybe a bit boring, nail art free nails. I think it's nice to show that nails can also look beautiful without all this nail art-stamping-decals mumbo jumbo that I usually wear too :) xxx
P.S. I totally missed my blogiversary last week but never mind lol. There's still a giveaway coming as soon as I get the second polish swatched. Here's a little tease pic of the first one ;)