Hello, happy Thursday! Today I am sharing my Max Factor Fantasy Fire swatches. In addition to the swatches, I am showing off my new nail shape. I decided to try almond shaped nails. Lets be honest-  they still need a bit more shaping to perfection (I have never filed this shape before) but I am already loving them so much, they feel so feminine and smooth.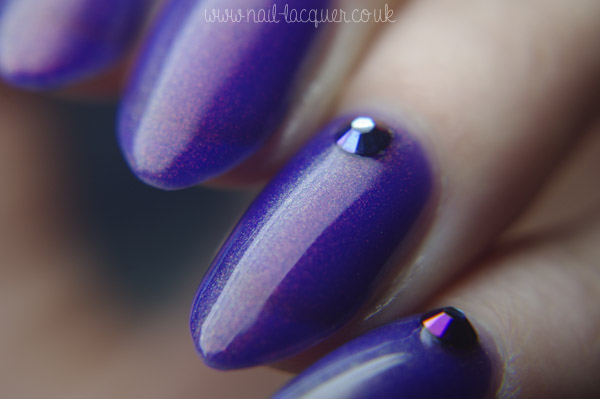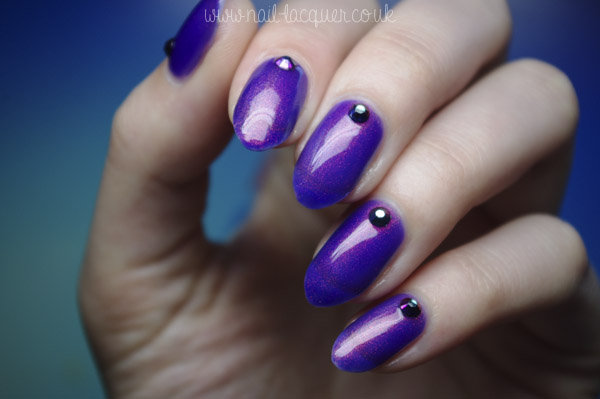 Max Factor Fantasy Fire is a multi chrome shimmer polish on a purple base. The multi chrome shimmer shows astonishing fire orange and turquoise colours when looked from a different angle. The formula, however, is very sheer. On these swatches I am wearing FOUR generous coats of polish with Gelous and Seche Vite as top coats. This polish comes in a very tiny bottle so I had to double dip the brush for each nail which I am not keen on. Considering that I paid only £2.59 (sorry it's sold out where I purchased it on eBay so no link) for the polish I am not complaining! :P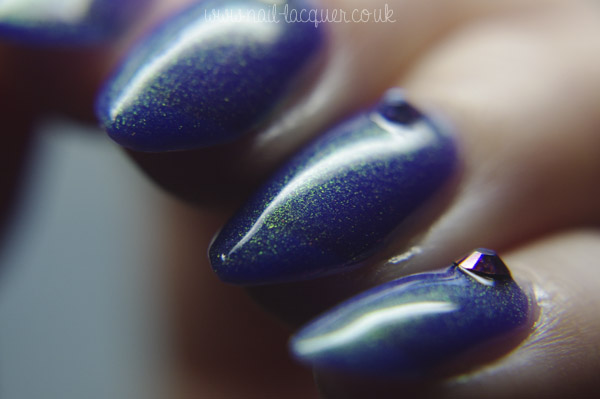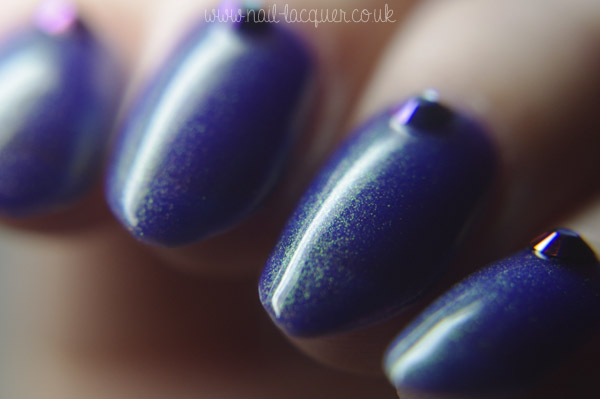 The matching rhinestones I am wearing are from Winterberry Nail Art shop. I was worried that 3mm rhinestones might be too big for my nails but looking at them now I think they are the perfect size! One tiny pot costs only £0.60 which is very reasonable in my opinion!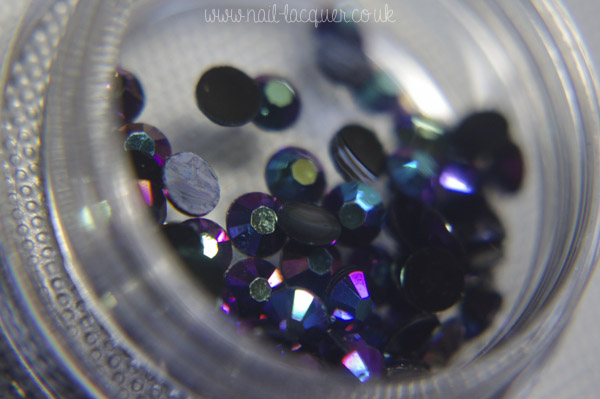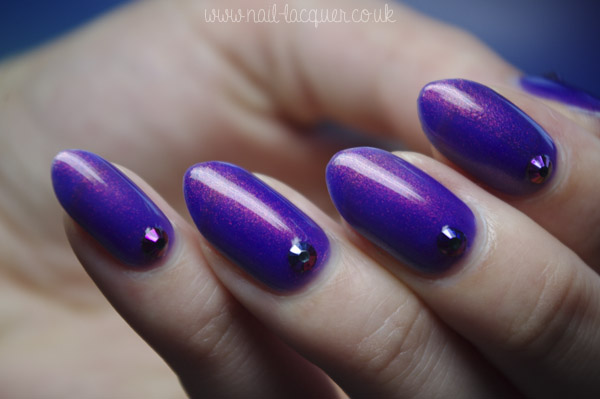 I sealed the rhinestones using Gelous and Seche Vite. I used Seche because it is thicker formula than Poshe and seemed better option for covering the rhinestones with thick layer of polish. I put them on this morning and have been out and about and they are still sealed securely- I wouldn't expect them to last longer than 24h but we will see :P
I think this polish is one of those "must have" ones because it's uniqueness. The formula being so sheer it could be used on top of other polishes to add extra shimmer. I think it would look great on a black base for example.
Thank you for reading xoxox