Hello! It's only Monday and I am here with a new blog post. Tonight I am showing you Maybelline Express Finish Aqua vintage nail polish. Yes, I am back with my vintage nail polish series. This means I am showing you vintage polishes that are not available on the high street and have found a way to myself either via ebay or other bizarre ways.
The polish I am showing you today found it's way to me from a closing down sale last year… can't remember what the shop was called, but it was not one of the chain ones. Just a random Poundland type of shop with a selection of items from toiletries to garden tools. I think I ended up with a random selection of things from that sale, some cups, garden scissors and ten nail polishes. And the best part was that the ten polishes were a total of £1. Yes, they were practically giving them away!!
Maybelline Express Finish Aqua vintage nail polish review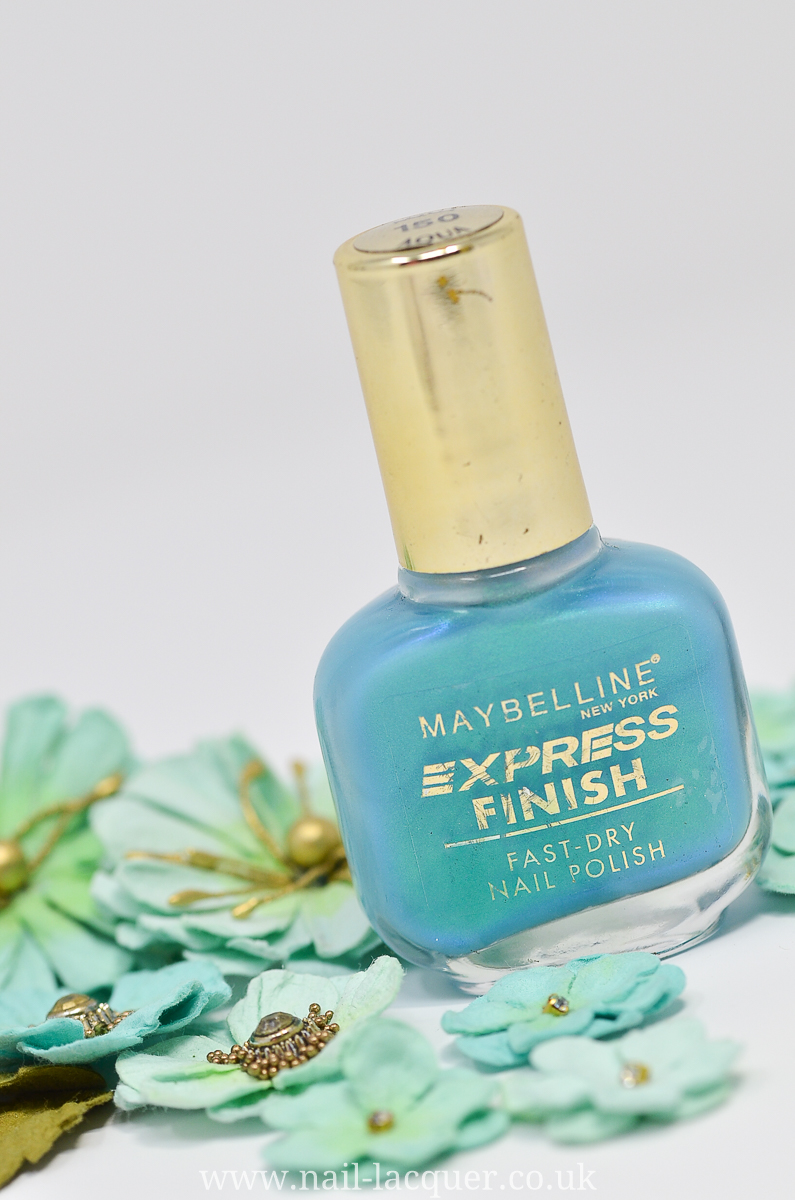 Maybelline Express Finish in Aqua is a sheer due chrome turquoise shimmer polish. On the swatches I am wearing two coats over black polish. The duo chrome effect is unreal. Completely different form the duo chrome polishes available nowadays. It goes from bright emerald green to proper ultramarine blue. I really couldn't even catch all the beauty on the camera.
It dries into a matte finish and it dried fairly fast. On the swatches I am showing you the polish with both, matte and glossy finish.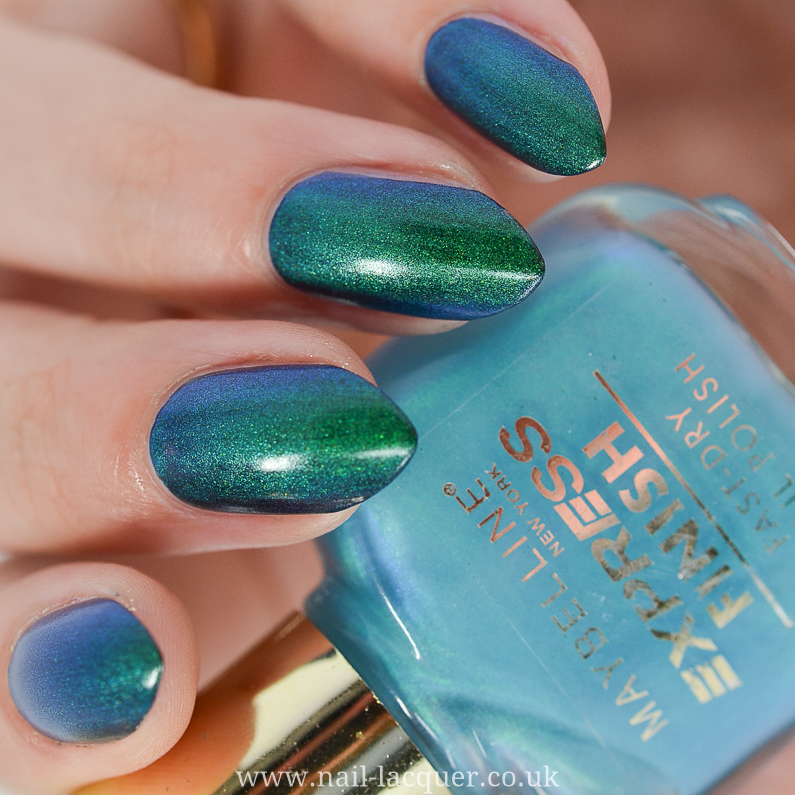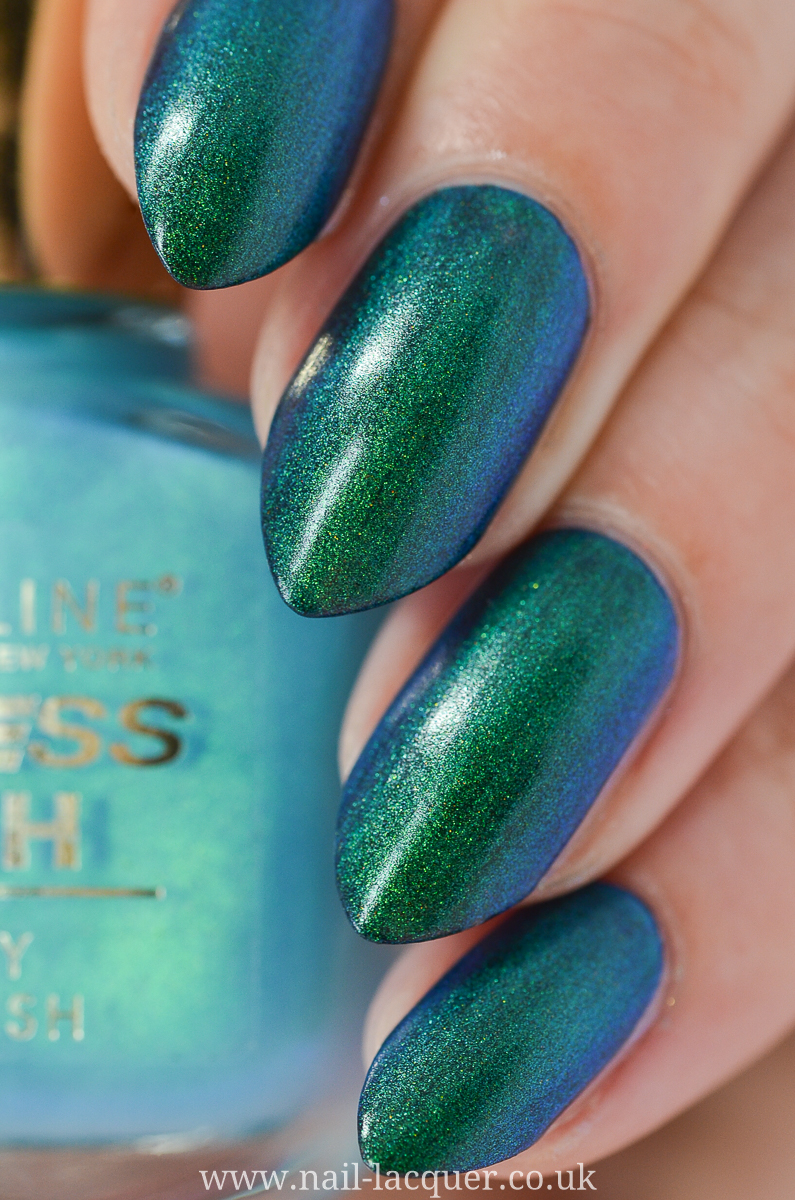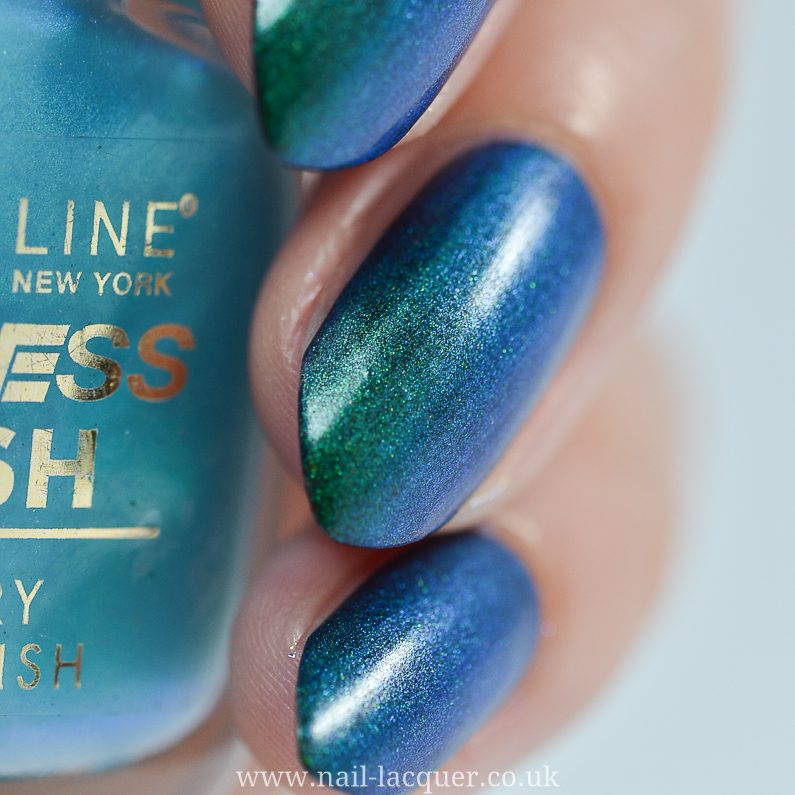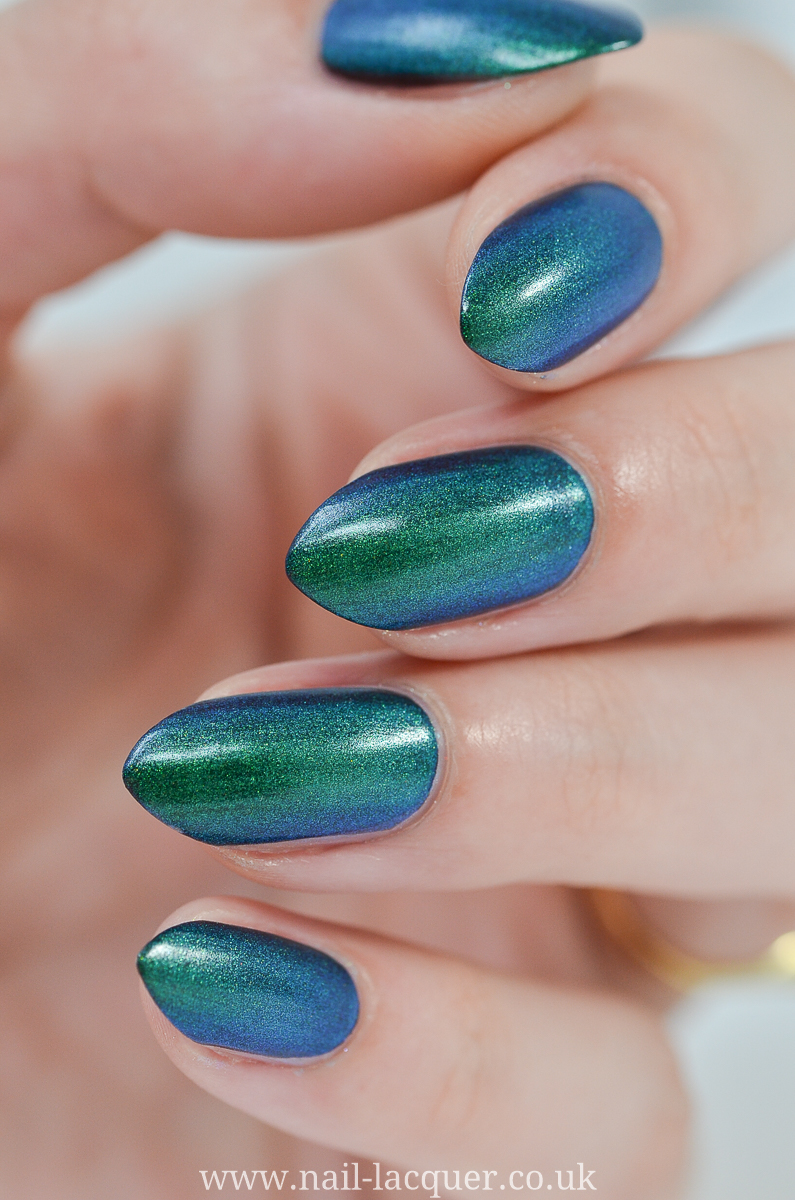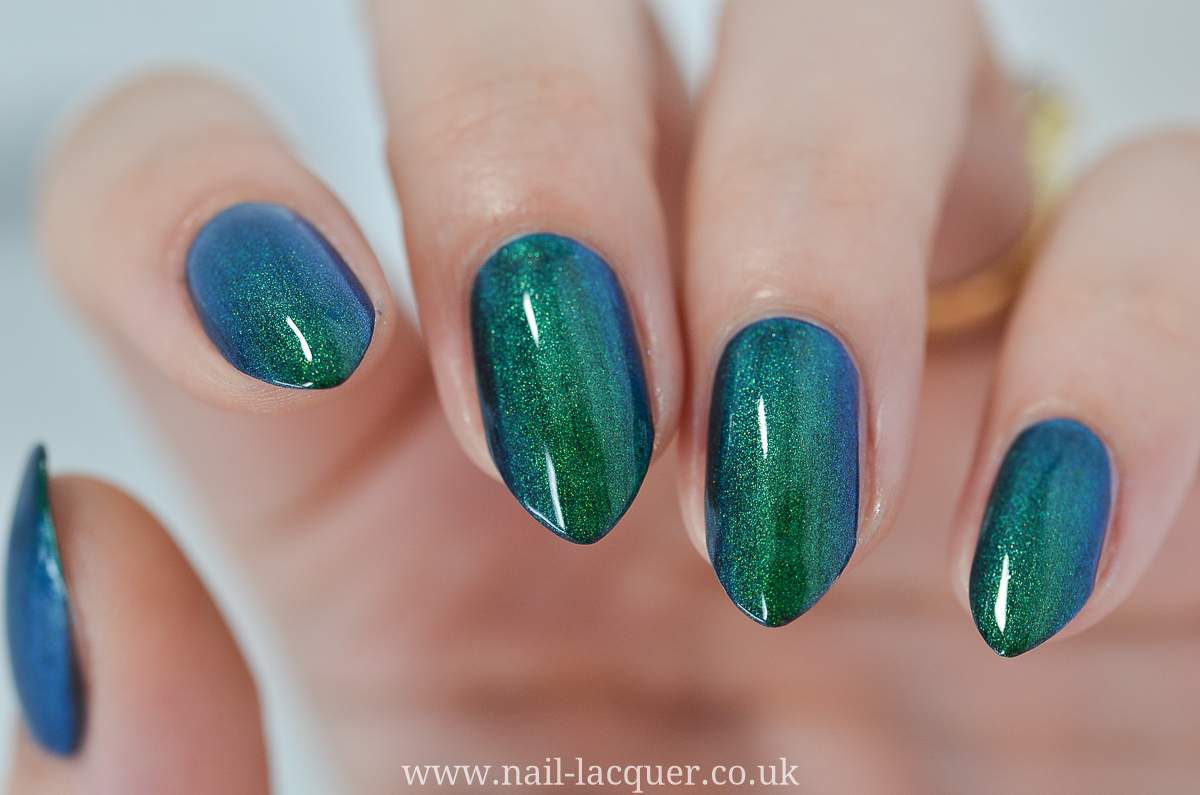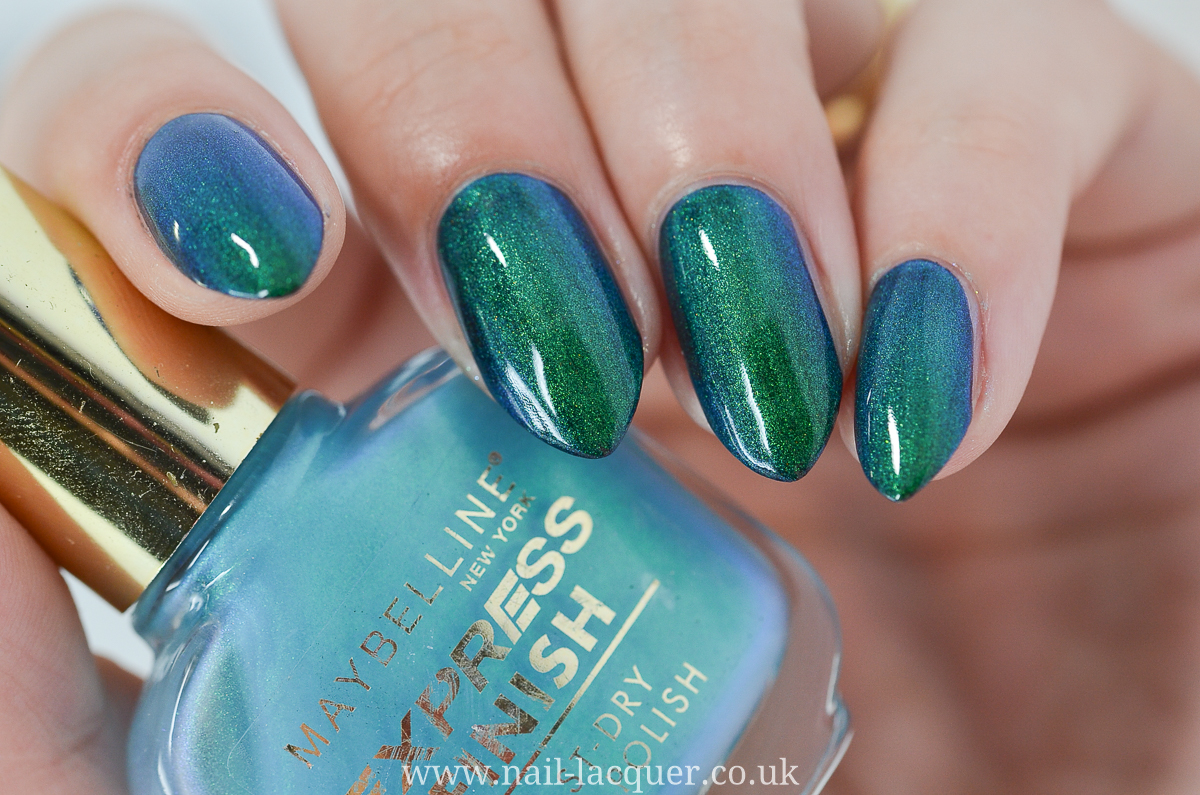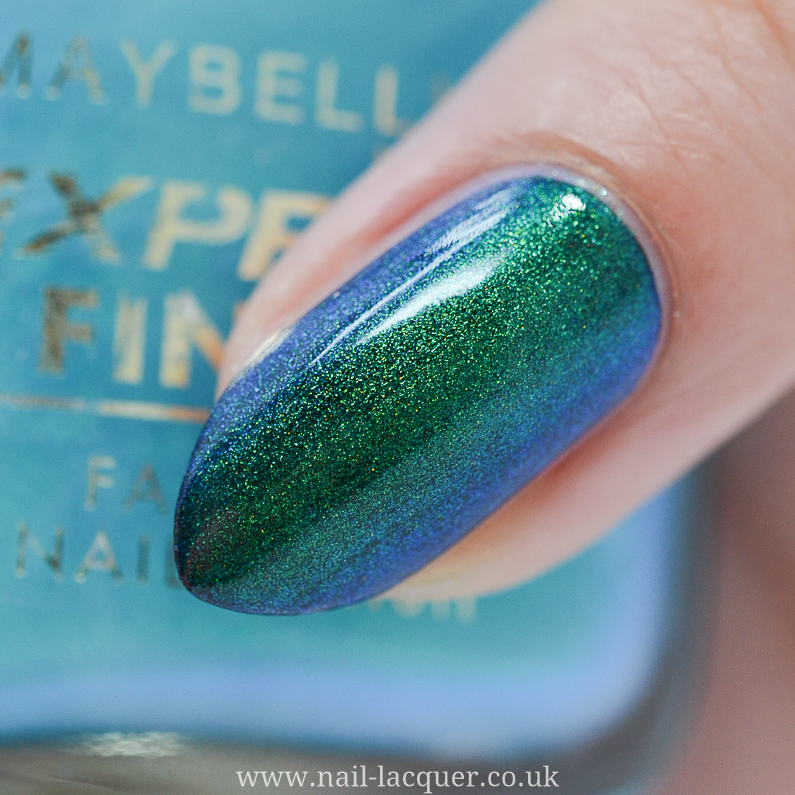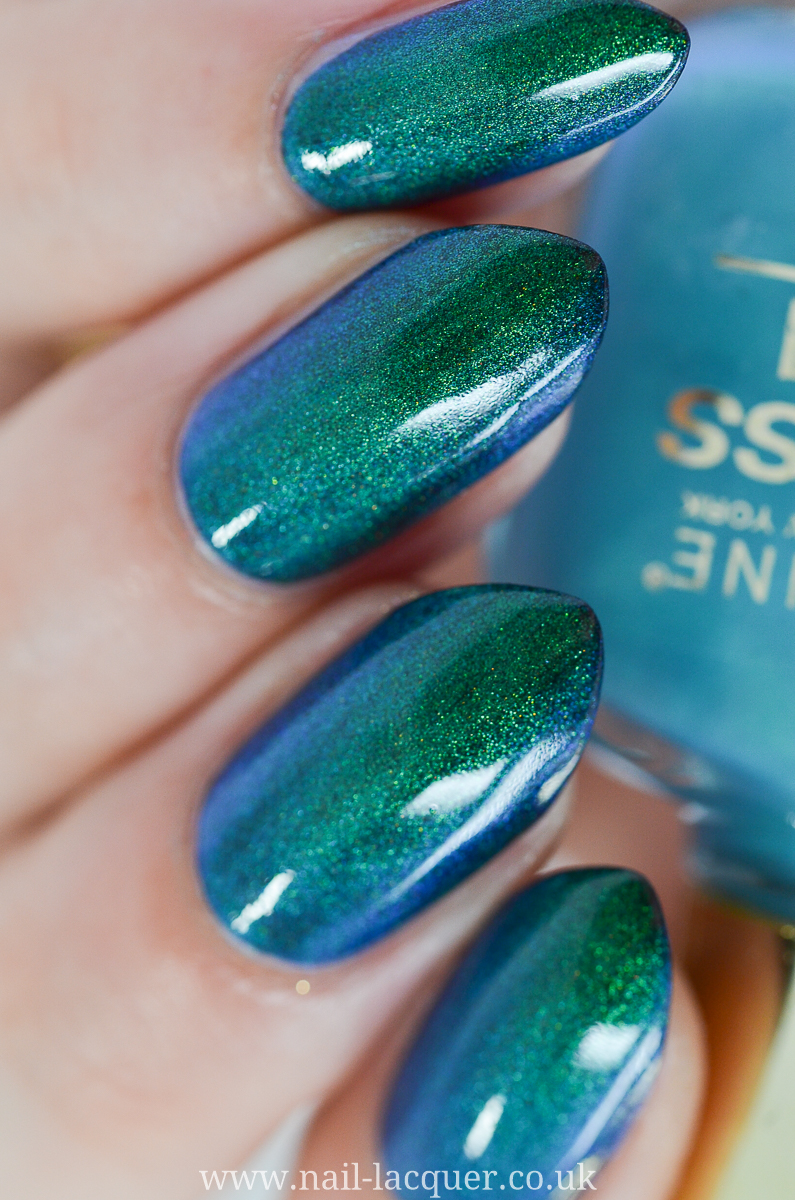 I hope those swatches have brought you joy. If you have vintage any cool vintage nail polishes or a vintage nail polish blog, let me know because I would LOVE to check it out.
Thanks for reading! x