Hello! A bit of a late night post tonight :) I have some beautiful Milv water decals to show you.
Milv water decals review
I purchased the Milv water decals are from El Corazon shop here. The water decals only cost about £0.60 which in my opinion is very reasonable. The decals are good size and will cover most natural nail lengths and widths. This is a nice change to the usual Chinese-make decals which tend to be for very petite nails only.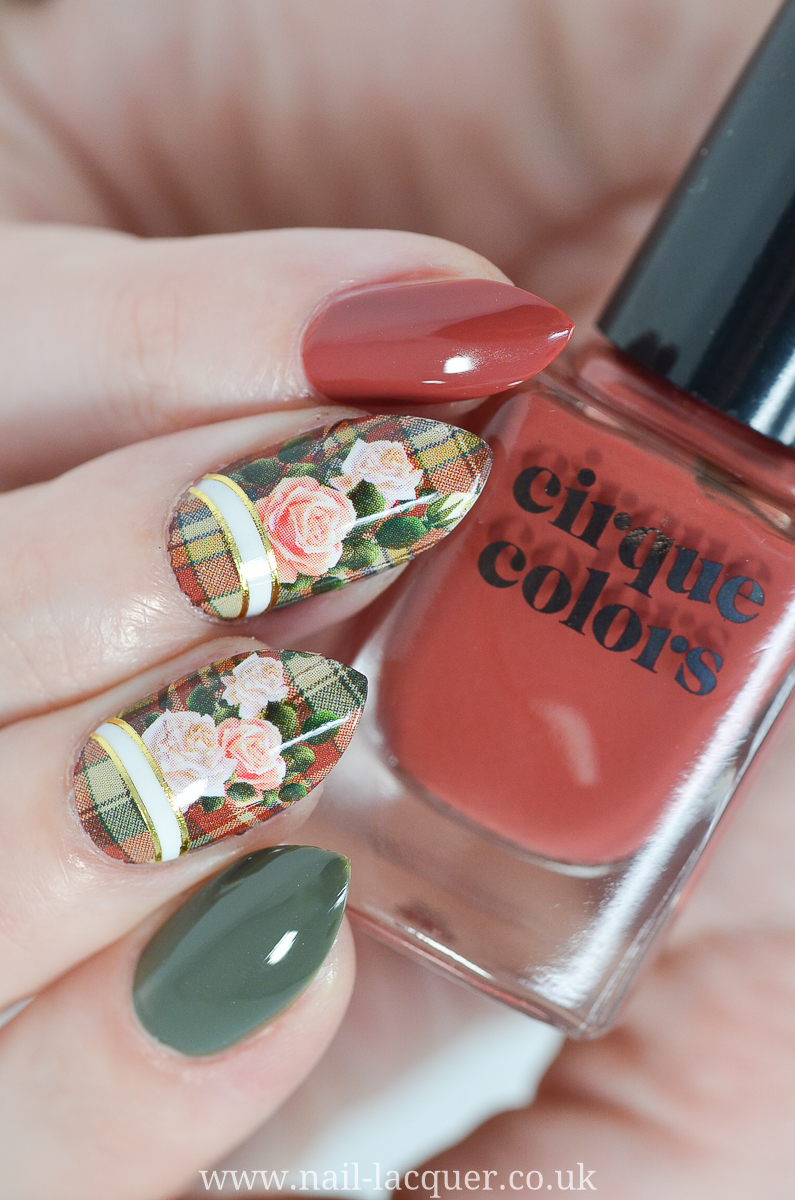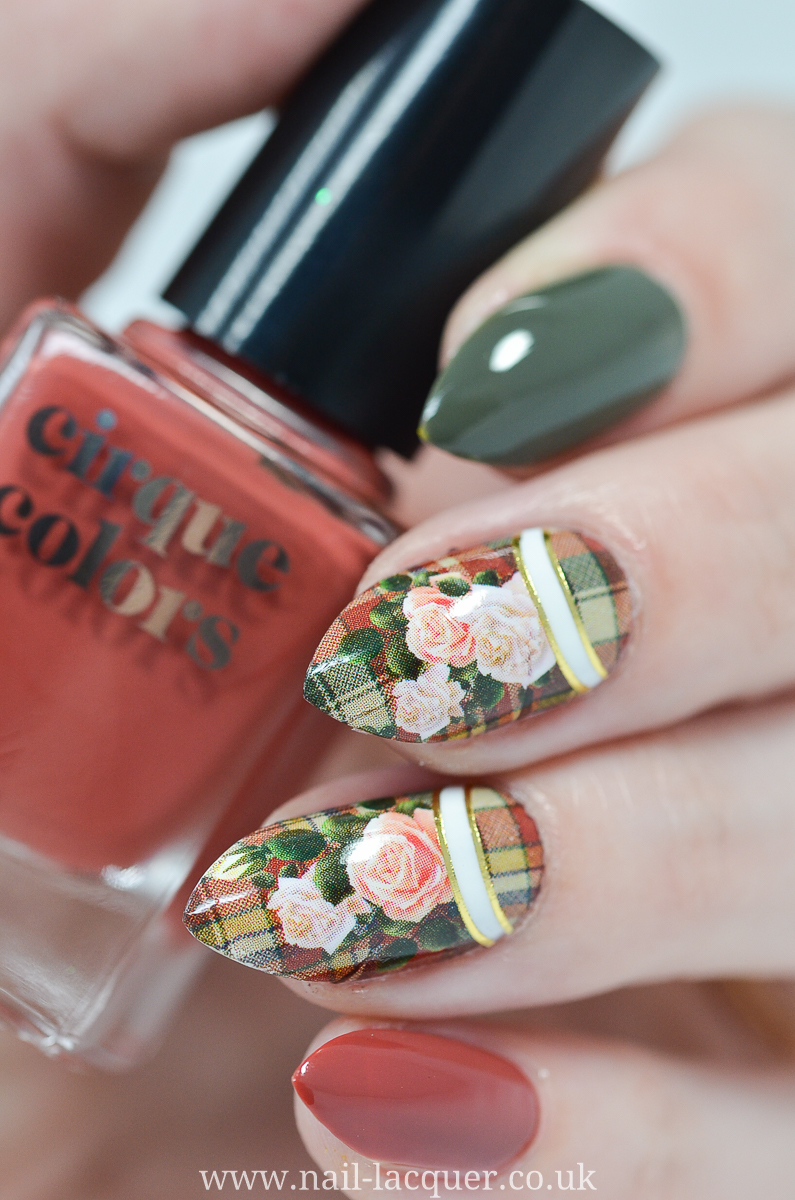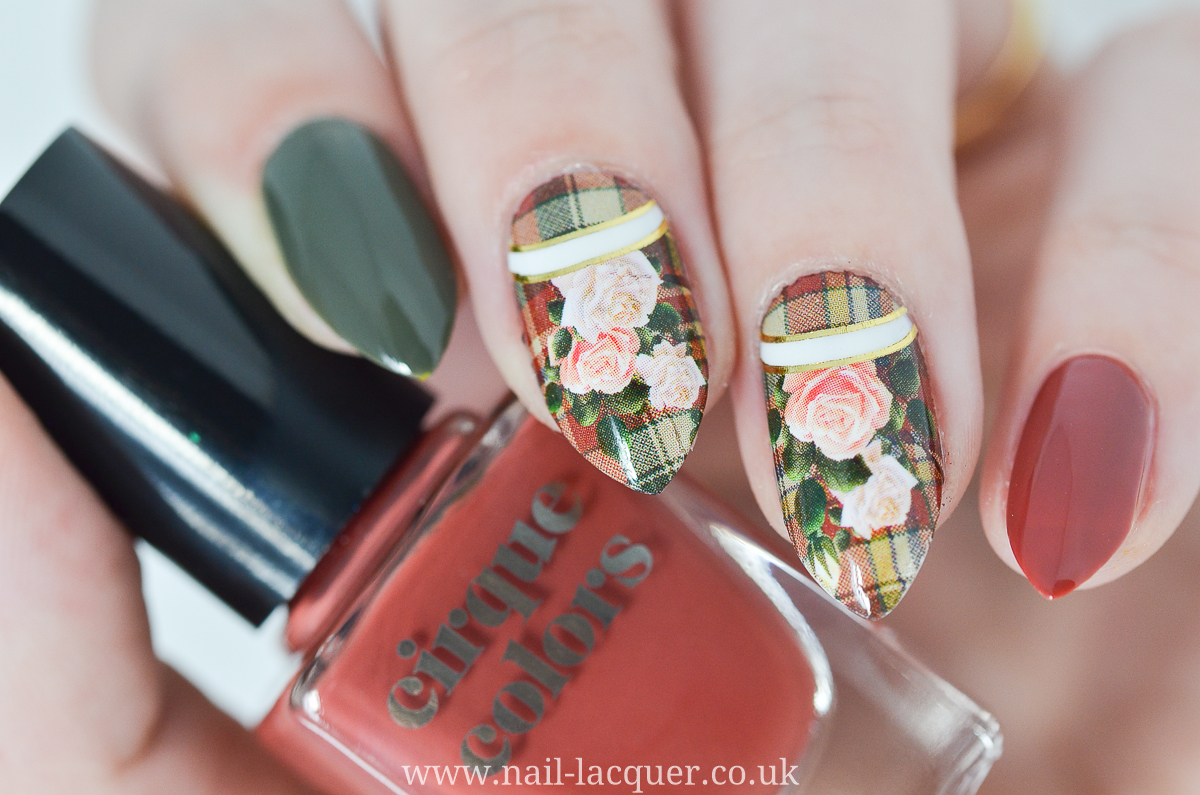 Application wise I have no complaints either, they took about 10 to 20 seconds in the water and slid onto the nail beautifully. I found that dabbing with a dry cotton pad and letting the nail dry properly helped a lot. In addition, I removed the oversized parts using a clean up brush and acetone which then allowed me to cap the edge nicely.
I suppose one of the negatives is that they need a white base layer prior to application. This can be a little annoying. In addition, the print can look a bit 'gritty' when you look really close. this really is evident on the photos, not so much in real life. But, I do not have the best eyes and I didn't wear my glasses so I might be in for a surprise when I put my glasses on haha.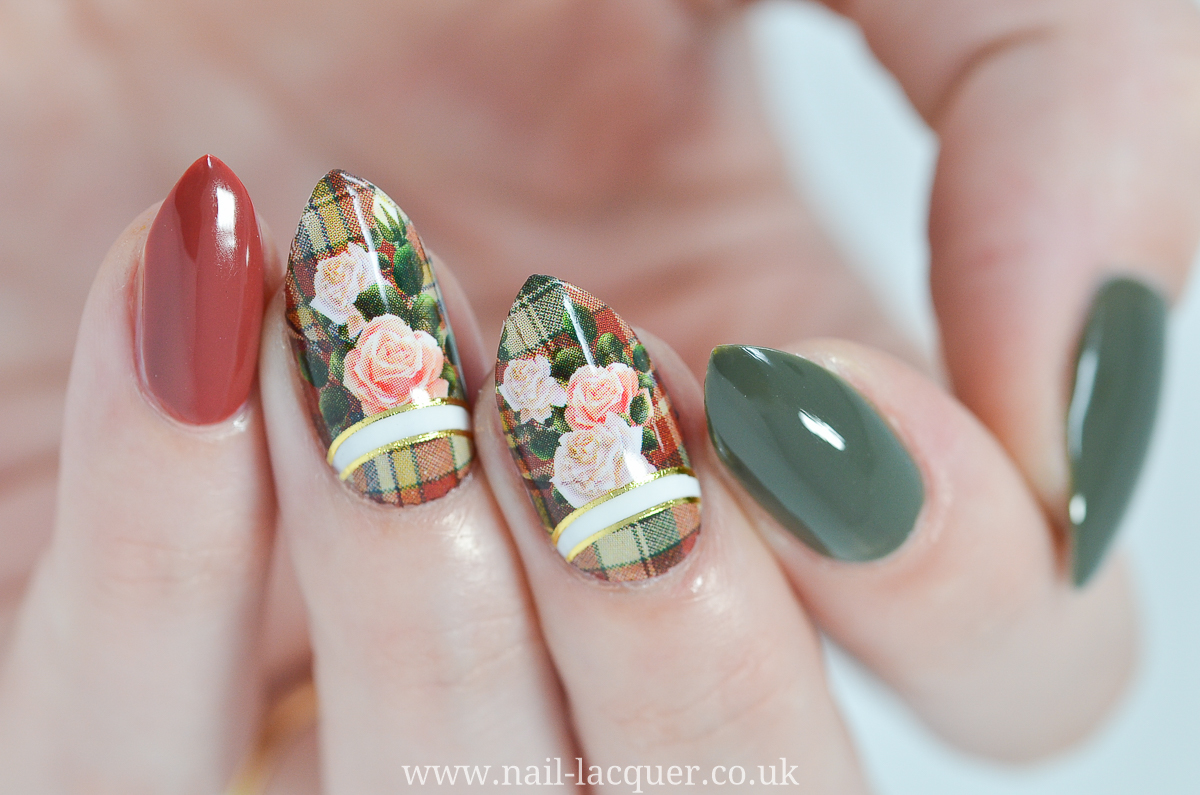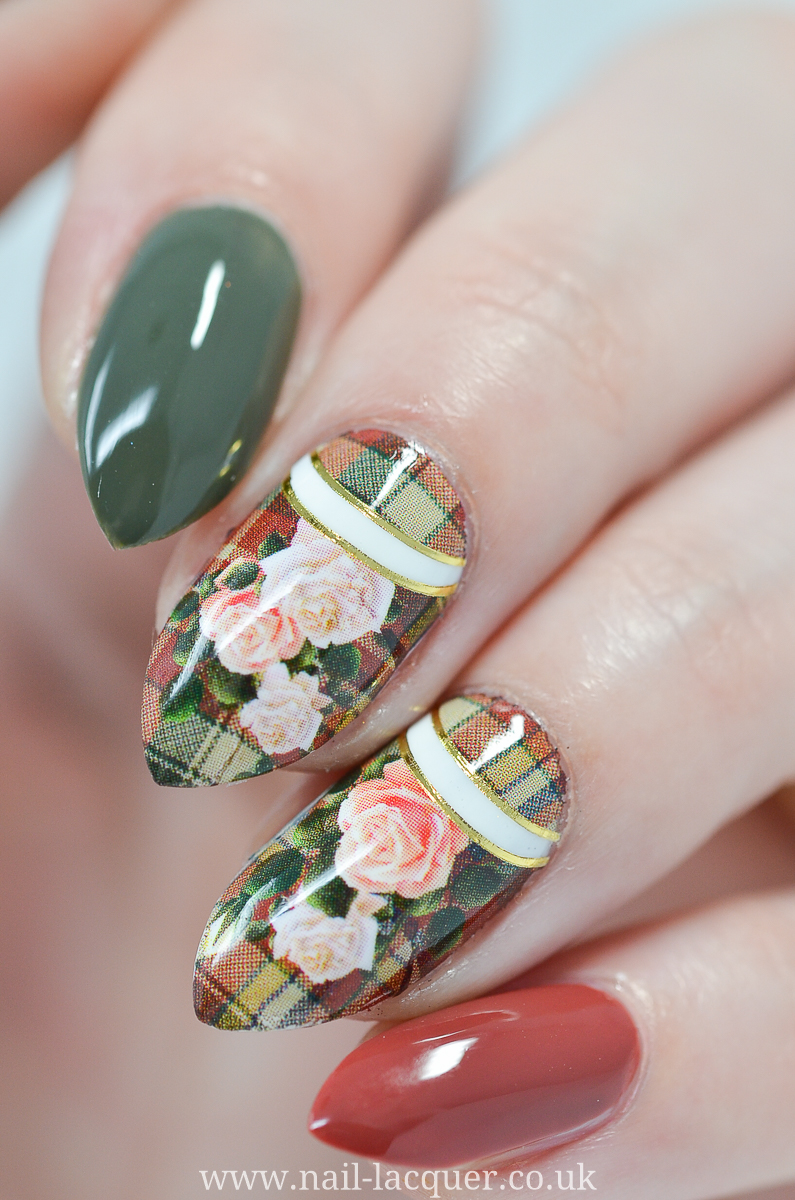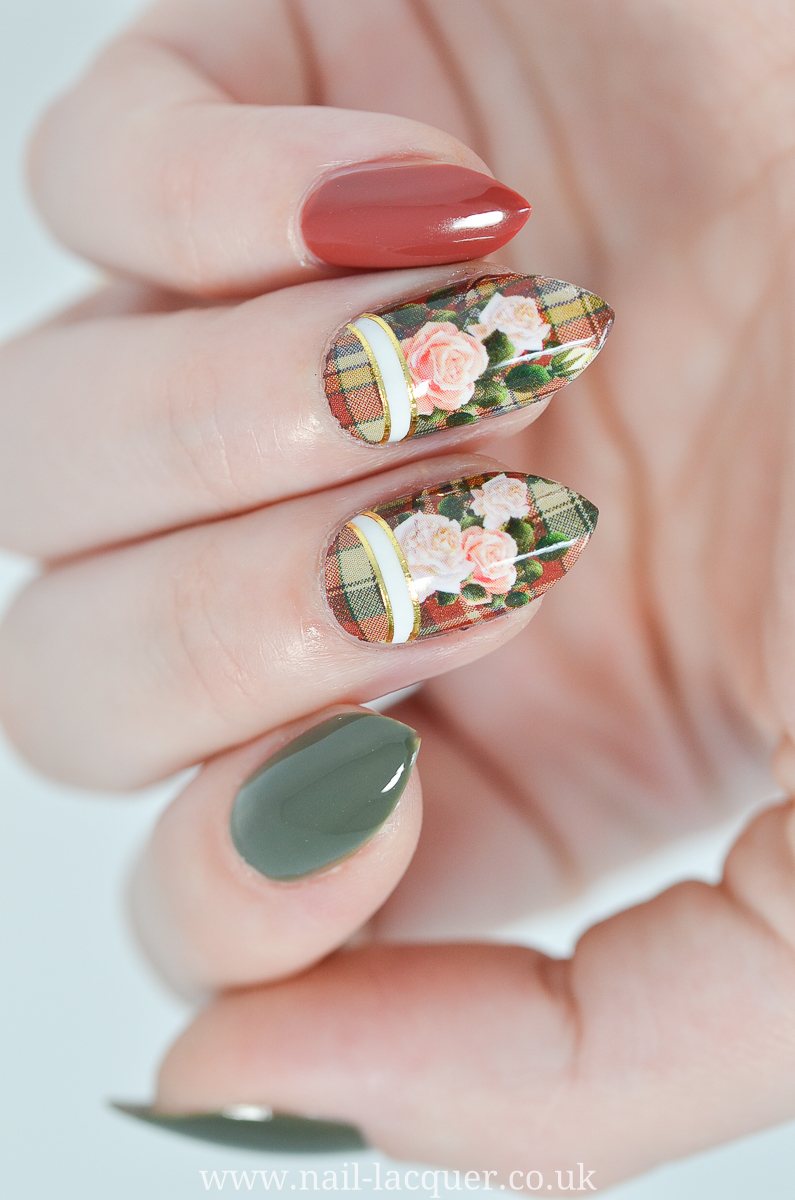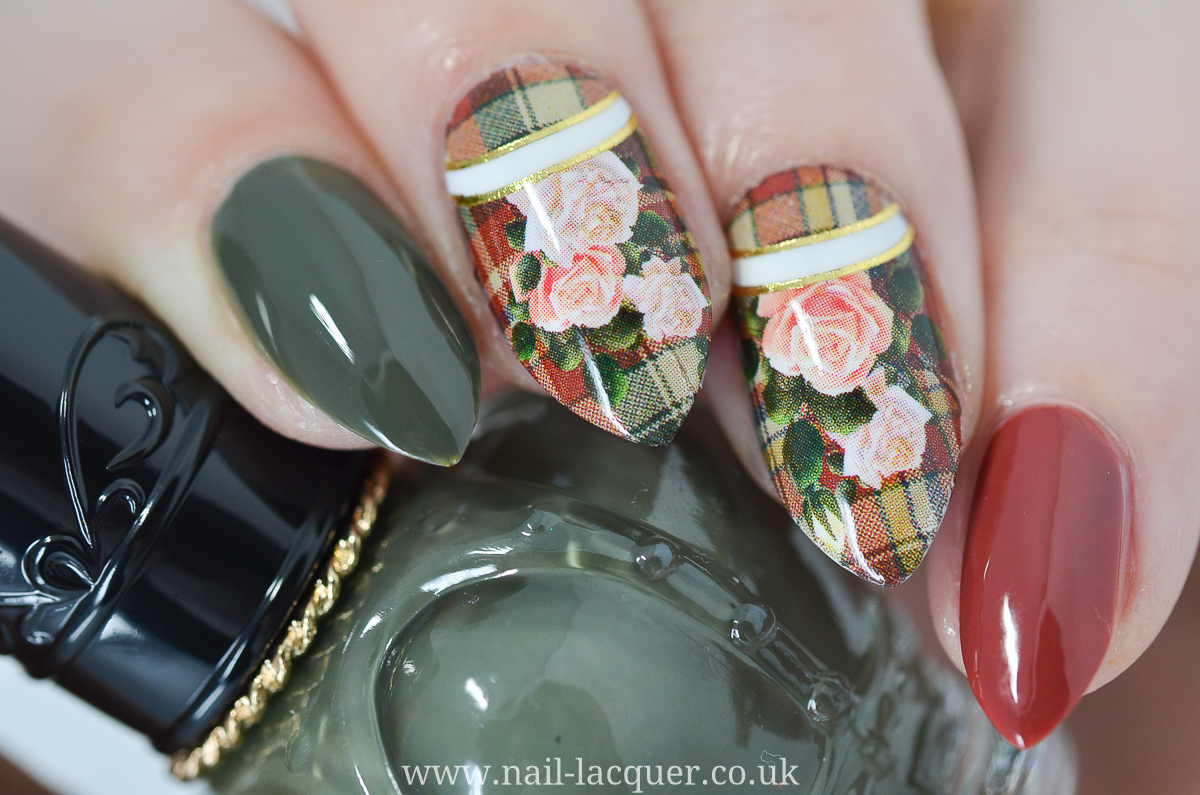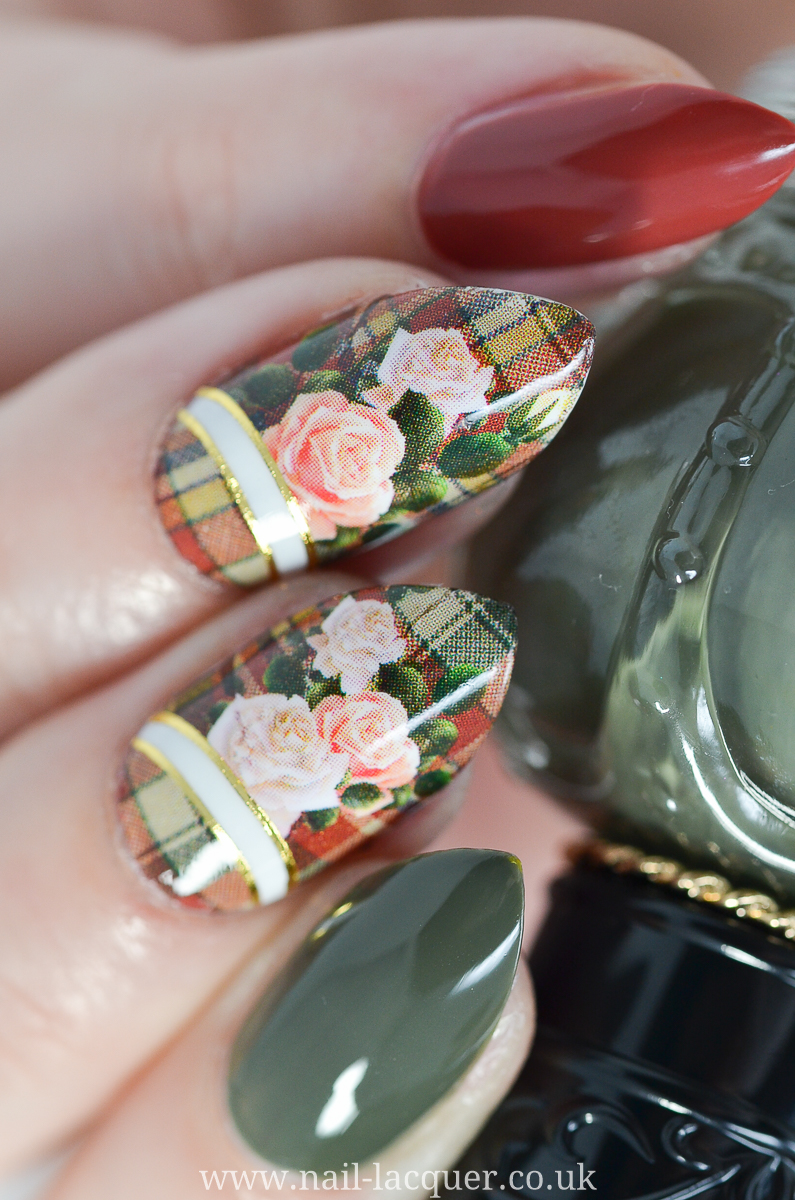 Overall I am very pleased with the decals and have already filled my basked with about ten more sets as they just have some stunning patterns on the website.
As of the nail polishes I am wearing Cirque Colors Red Hook (see swatches here). The dusky green polish is a hand-mixed polish I created myself because I needed just the right shade of green and I did not have one is my collection (because I have always hated green). I think I did well tho, whatcha think?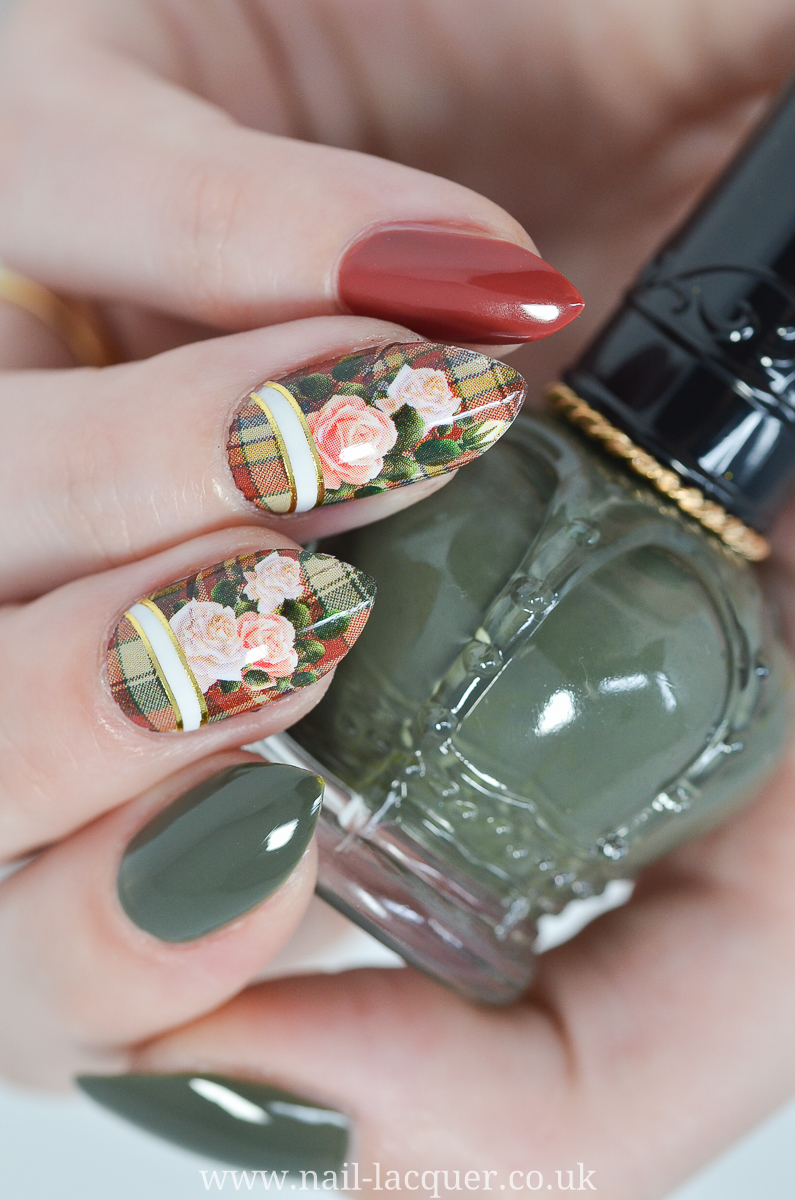 Thanks for reading! xx