Hi friends, Today I have swatches of Miss Beauty nail polish that I got from Wilkinson's for you. I have never heard of Miss Beauty nail polish and looking at the package it doesn't look very fancy. It looks rather cheap and simple. With the price being only £1 I thought I might as well give it a go to see how it is. There was a wide range of colors and I decided to go for the No. 2 Beige.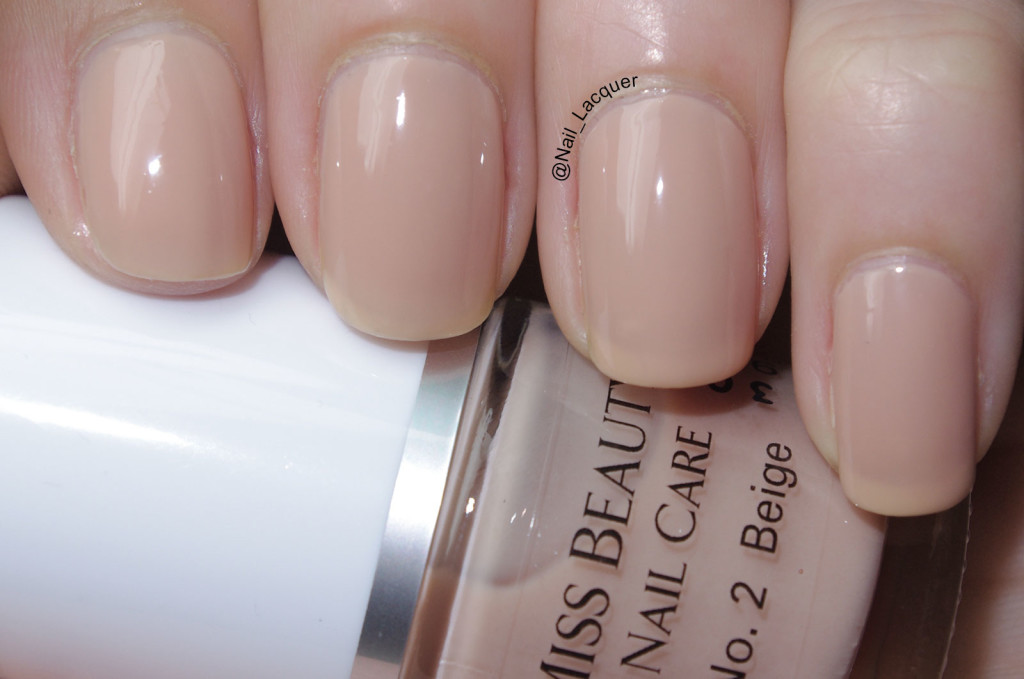 Miss Beauty- No. 2 Beige.
The formula was good and runny, really easy to apply and the brush was good too. I had to apply 3 coats for a decent coverage, however there is still some visible nail line present. I think the beige color suits my skin tone very well and I was quite pleased with the color but not happy with the polish being so sheer.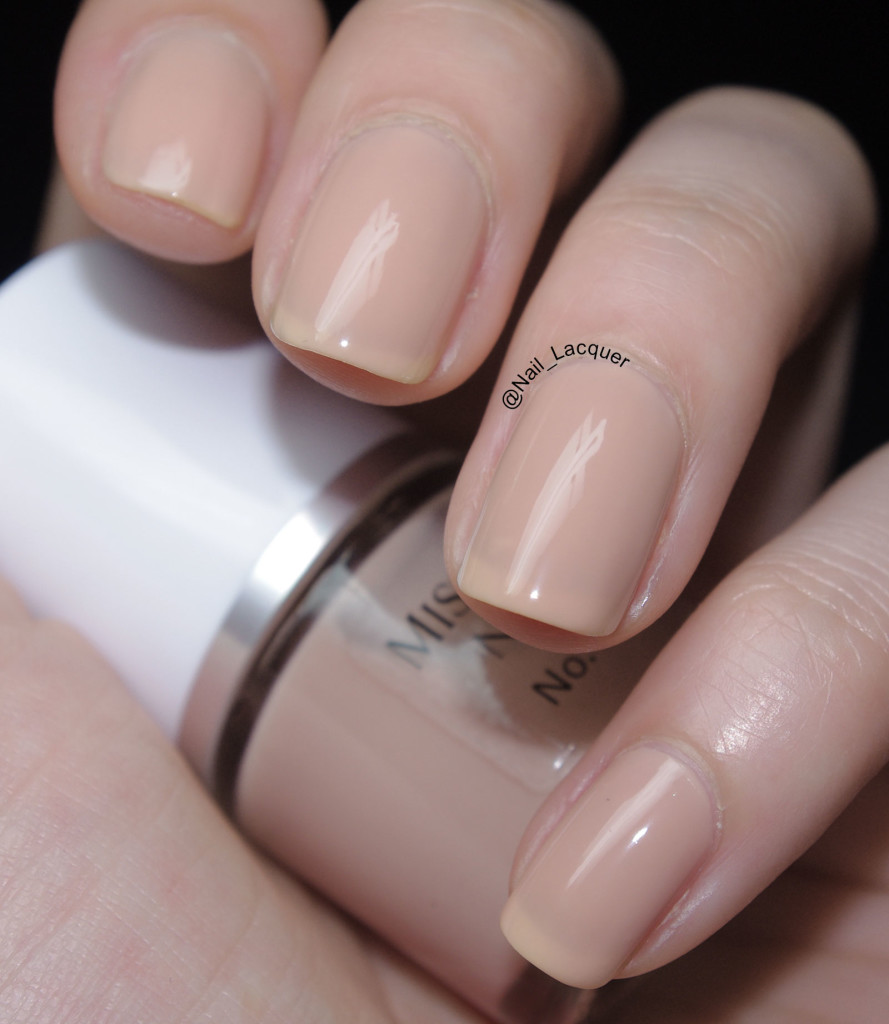 Another downside with this polish was that after 3 coats it took quite a while to dry. I didn't want to use topcoat to show you the polish as it is, however next time I will make sure to use some quick dry top coat for a faster drying process.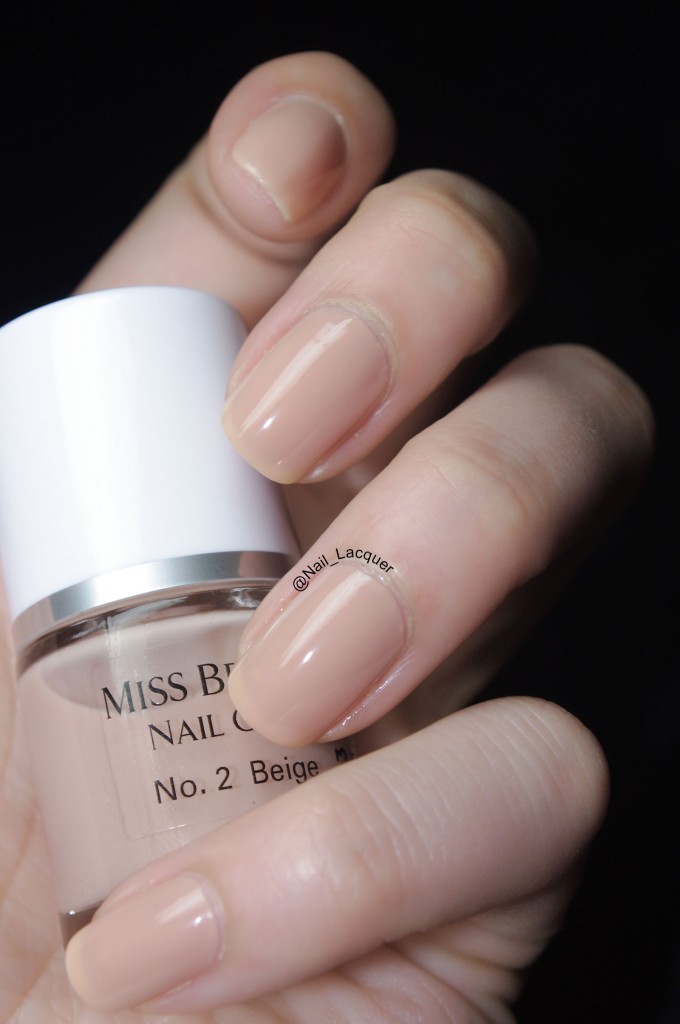 I tried to find more information about the polish online but unfortunately I have been unable to find anything, even Wilkinson's homepage doesn't have any information about the polish and the range of colors. The only information about the manufacturer is this website Pascalle LTD and it doesn't give you much information to be honest.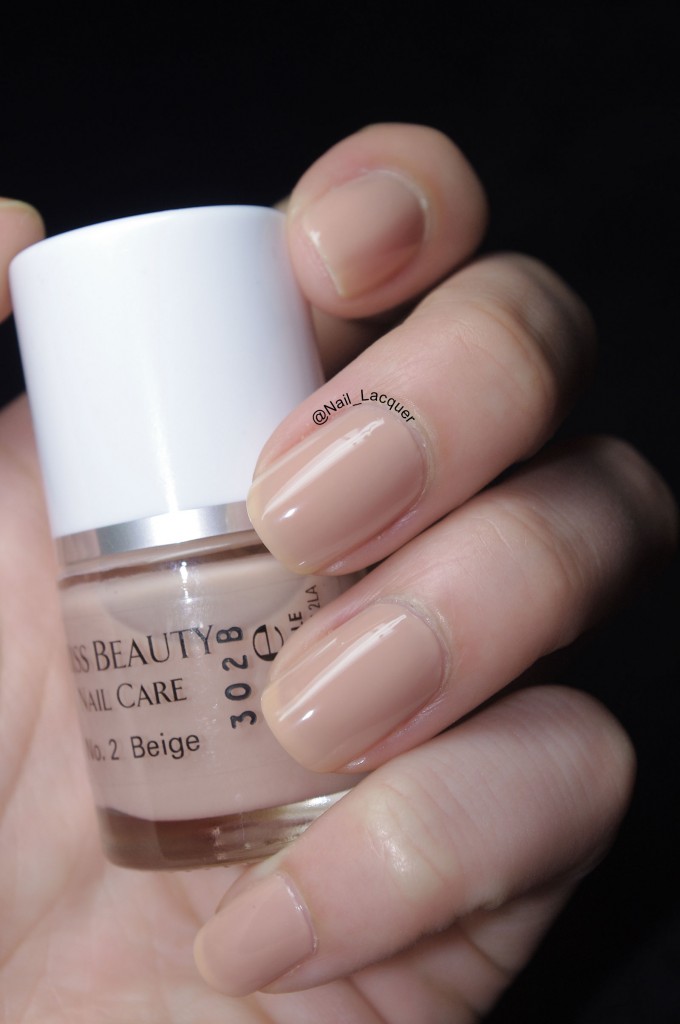 Overall I am feeling pretty neutral about this nail polish, I might pick up some more if I see interesting colors but not very keen on it. Do you have any Miss Beauty nail polish in your collection?
Thanks for reading! :)