Hi, I had a go with my OPI Neons (click for a full review and swatches) and did a beautiful summery gradient.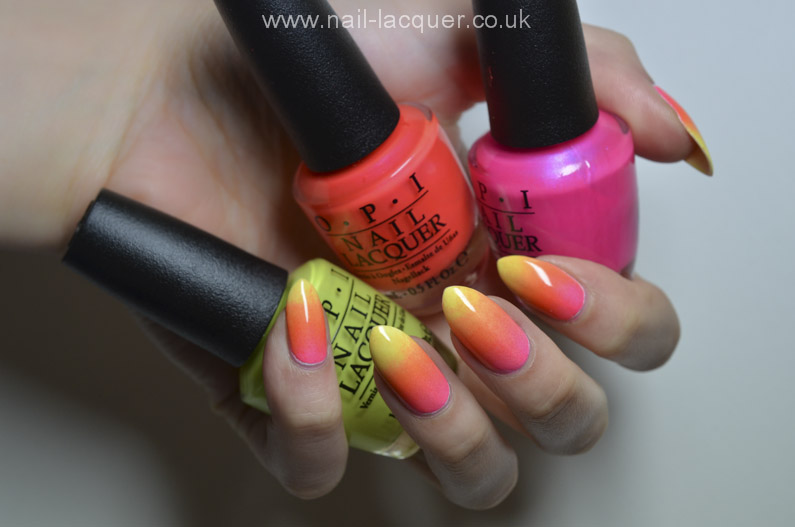 I used two coats of OPI Put a Coat On! as base and topped it up with Hotter Than You Pink, Down to the Core-al and Life Gave Me Lemons gradient. I used Poshe top coat to seal it which unfortunately shrank overnight and left the white base coat pretty visible at the cuticle area :( Other than that I love the summery combo!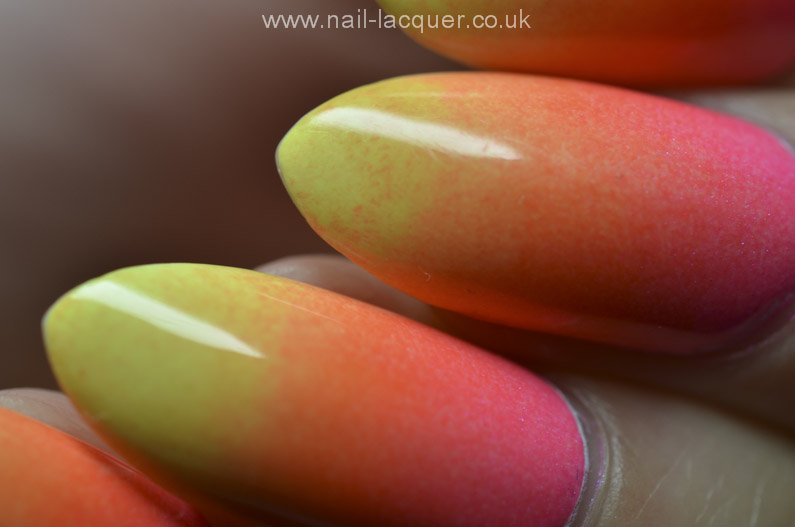 It is funny how Life Gave Me Lemons looks quite greenish-yellow on it's own/in the bottle but when gradient-ed with coral it appears very yellowish with no green.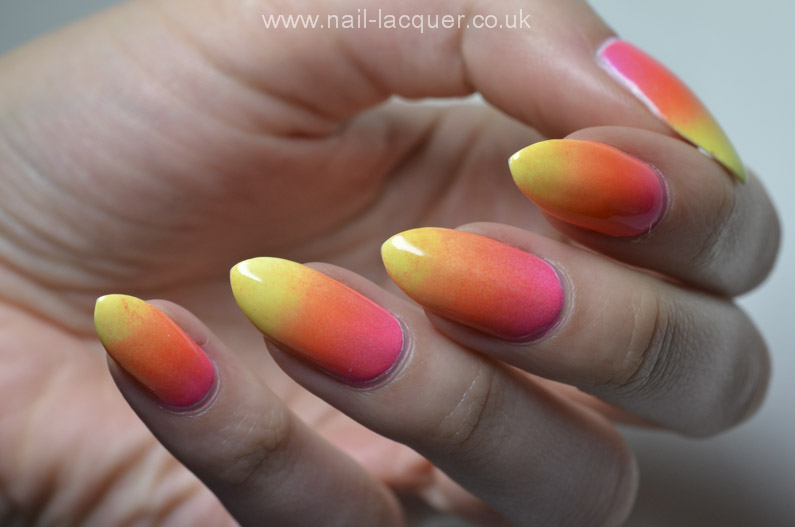 Thanks for reading! xoxox