Somehow I keep coming back to pastel colours and especially the pastel pink Outdoor Girl polish. It has lovely colour but unfortunately it takes ages to dry. I still keep using it and fall in love more and more. Here is the pink/beige leopard look I created: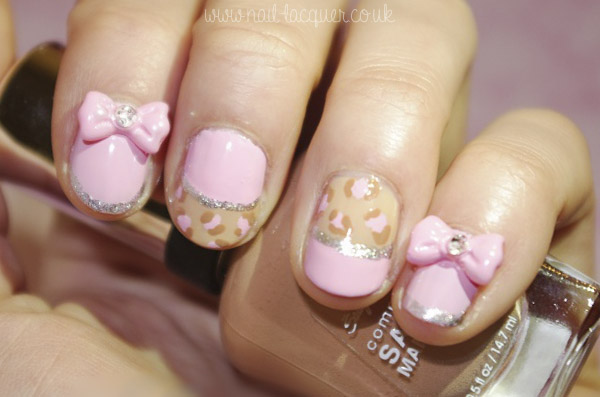 Polish list: Outdoor Girl, Pink. Sally Hansen Color Fast, Bare Bare. Sally Hansen Complete Salon Manicure, Terracotta. H&M, Silver Glitter.
What do you think of pastel colours? Do you use them a lot?