Hello there, I have been in Poundland recently and have a Poundland Pretty Hearts nail polish review for you. I saw someone posting a photo of this polish (a pink version) in Facebook and it looked adorable, similar to OPI Nothin' Mousie 'bout It but on a clear jelly base.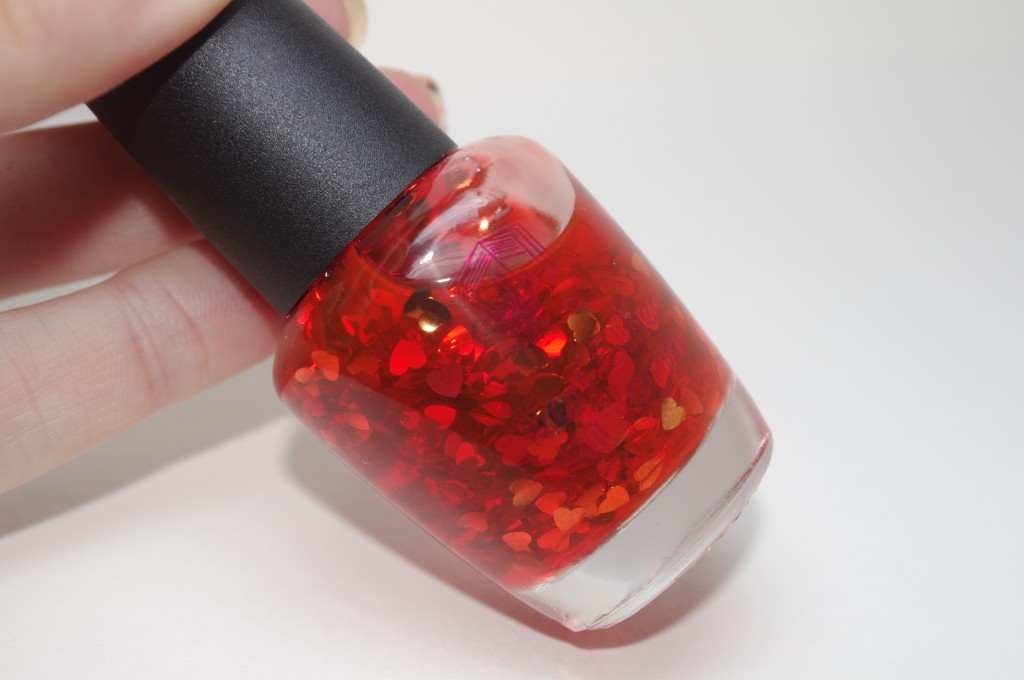 Poundland- Pretty Hearts nail polish.
I got the red version of the polish, they had silver holo and pink hearts version, both on a clear base too. I didn't give it much thought in the store, however when I got home and properly looked at the bottle it seemed to me that this polish might of meant to be on a clear base but the heart glitter has been bleeding so much that the clear turned into red. I got this idea because some of the hearts are red but most are kinda orangeish or half red.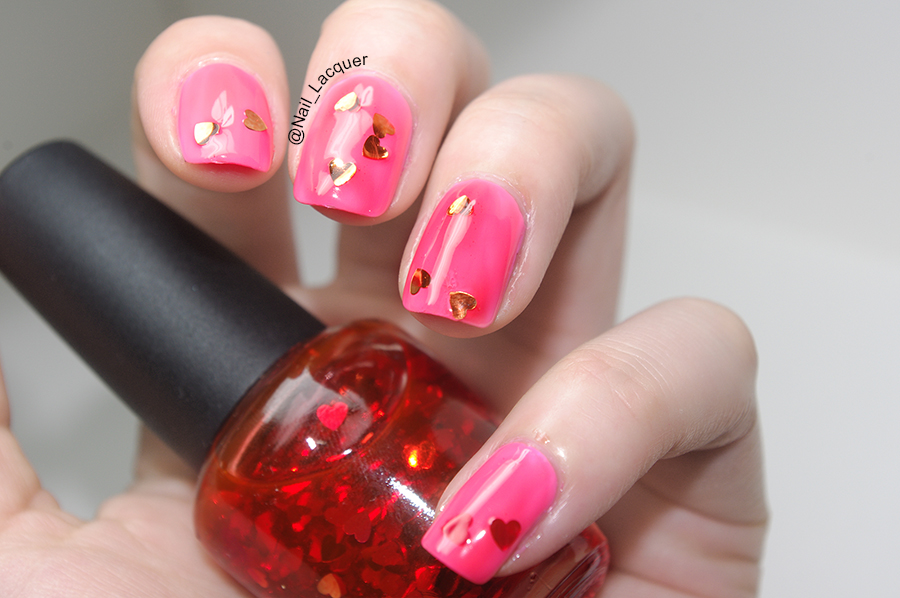 The application was really hard, it took about 5 dips to get one heart on the brush and I didn't like the jelly finish on top of Color Club- Flamingo, it looked pretty awful. However, the hearts were really good size, not too big or too small.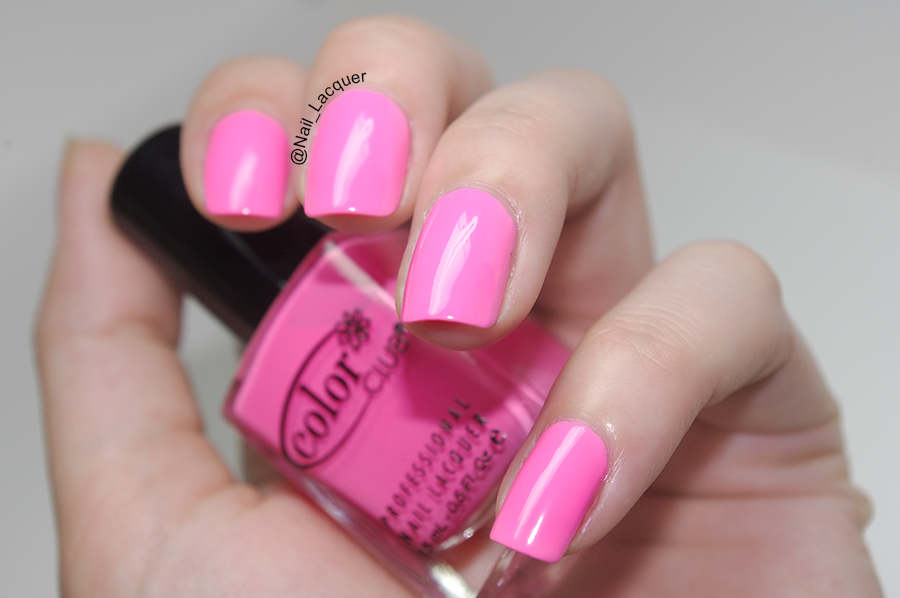 Color Club- Flamingo.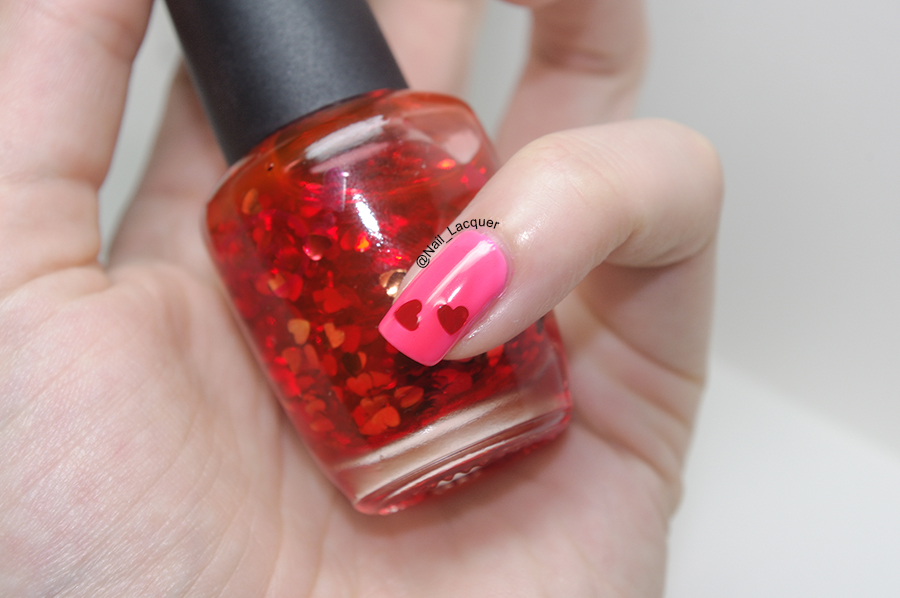 The worst thing about this polish was the smell, this polish stank like poison. For someone who spends long evenings polishing, I am not polish smell sensitive at all, however this polish stank so bad that it gave me a headache after 5 minutes of working with it. I wouldn't recommend spending even one pound on this polish, it is not only awful to apply but really awful to smell. It is going to the bin right now- and I don't even feel guilty!
To conclude my feelings about this polish- It is so bad that I wouldn't even use it on my enemies!!!
Did you have a better experience with that polish? What's your "instant hate" nail polish if you ever had one?
Thanks for reading xoxo!