Hello friends! A bit of a late night post again :P I have a sexy red Revlon Hollywood vintage polish to show you today. This polish is from the long-discontinued Revlon Street Wear line which makes it vintage. I am not a big vintage polish hunter but I do tend to grab one when I see a good bargain. I got this one from PollyPolish blog sale (4 vintage polishes for £6 posted- not bad!).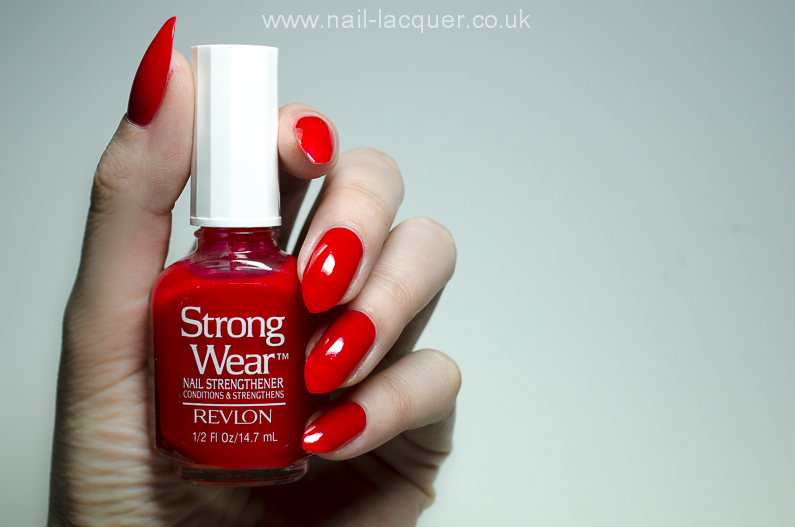 Hollywood is a red nail polish with creme finish. On the swatches I am wearing two coats with no top coat. The application of this polish was great, the finish was quite sheer, there was some visible nail line. Overall I think this red is just perfect, I don't often wear red (especially lipstick!) but decided to pair this gorgeous polish up with a red lipstick I had sitting in my make-up bag.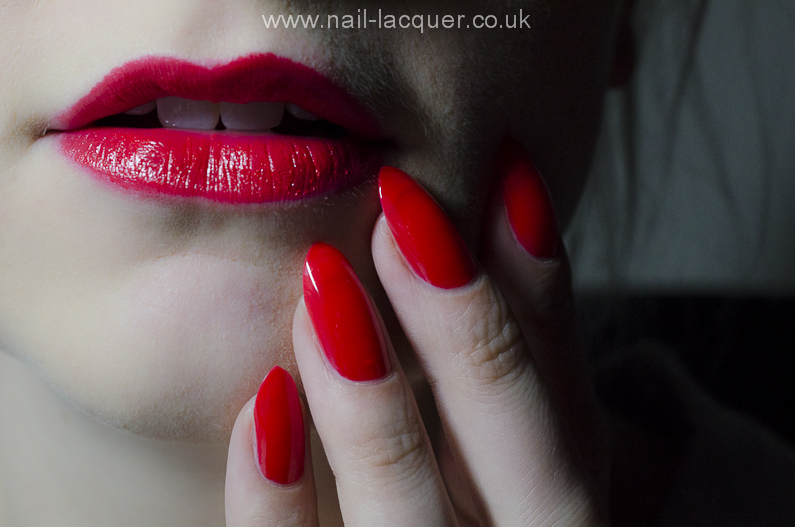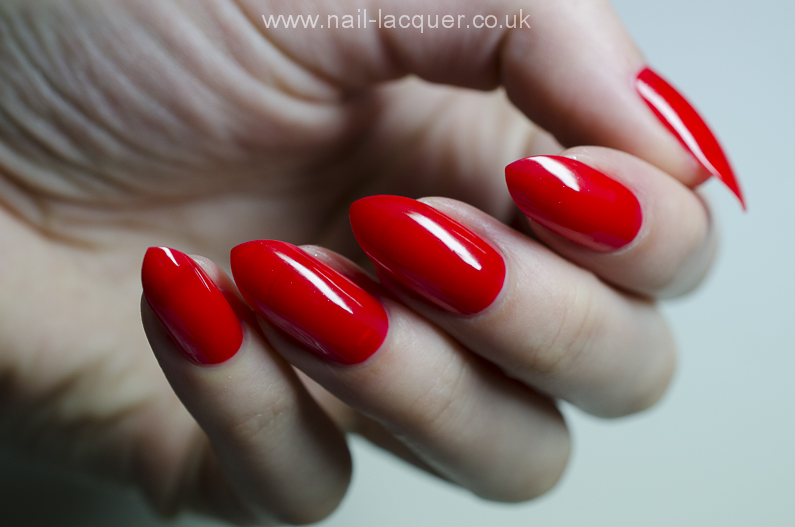 I purchased another red polish over the weekend, a red glitter topper by L.A. Colors called Broken Hearted. It's a mixture of iridescent orange shreds, iridescent blue and orange tiny hex in a sheer red jelly base. Broken Hearted was easy to apply but did not smell very nice. There was enough glitter applied with only one coat. On the swatches I am wearing it under Poshe fast drying top coat.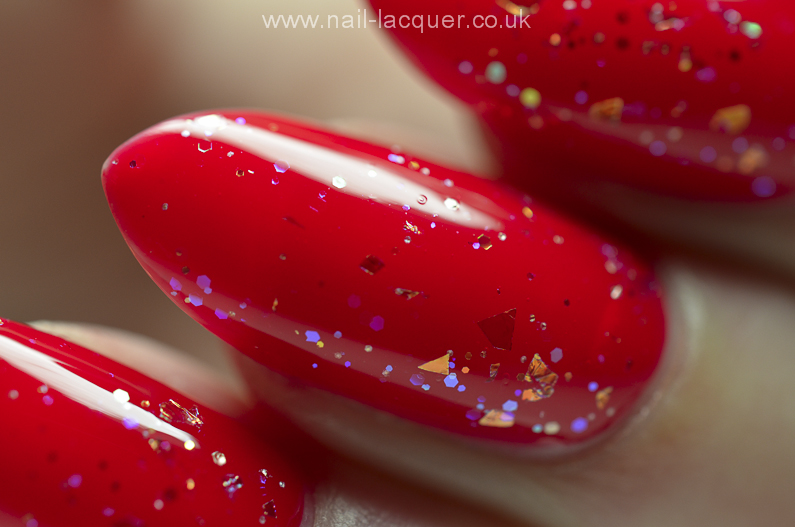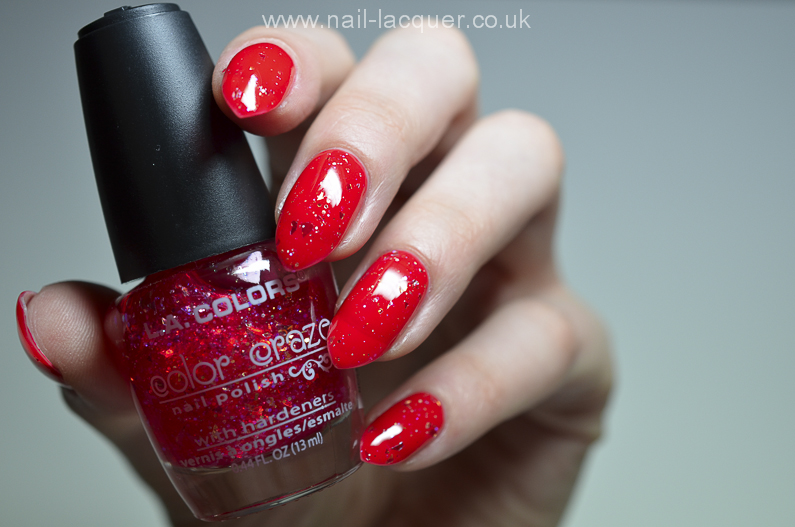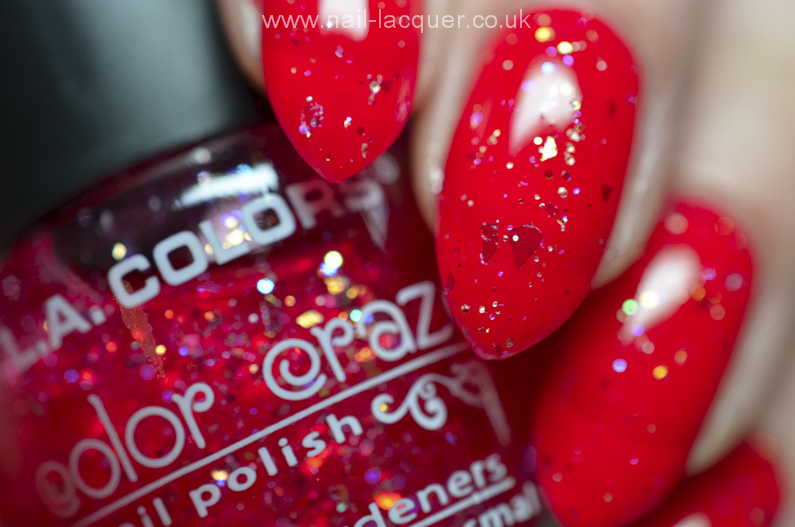 I purchased L.A. Colors Broken Hearted from my local Boyes for just £1 :)
Thanks for reading, I hope you enjoyed my L.A. Colors Broken Hearted and Revlon Hollywood vintage polish swatches! xoxox