Welcome to a new feature in my blog where I swatch and talk about vintage nail polish.
First off, what is vintage nail polish?
Vintage nail polish is nail polish that is no longer being made and is often hard to find. Some vintage nail polishes are very unique looking and therefore highly desired.
I don't have a big vintage polish collection and I do not go out of my way to get vintage polishes. But over the past few years I have acquired few cool (and some not cool) polishes from here and there. Mostly from facebook sale pages and ebay.
Sally Hansen Magical Nail Makeup
Today I am showing you three polishes from the Sally Hansen Magical Nail MakeUp collection. The collection was released in early 2000's and consisted of 8 holographic polishes. Unfortunately I only own three of them.
Can you imagine, these polishes are 10 – 15 years old! I can imagine little 15 year old me would have loved a holographic nail polish collection back then! I did have some sparkly ones but nothing that would compete with these beauties.
I actually still have one polish from my teenage years that I still keep. I am going to swatch and show it to you soon.
On all the swatches I am wearing two coats of polish with no top coat. Formulas were a bit streaky which is forgiveable considering the age of the polishes. Application was okay, not the best as the brushes are thin but they did dry very fast which is always a bonus.
Sally Hansen Magenta Magic
Magenta Magic is a pink linear holographic polish.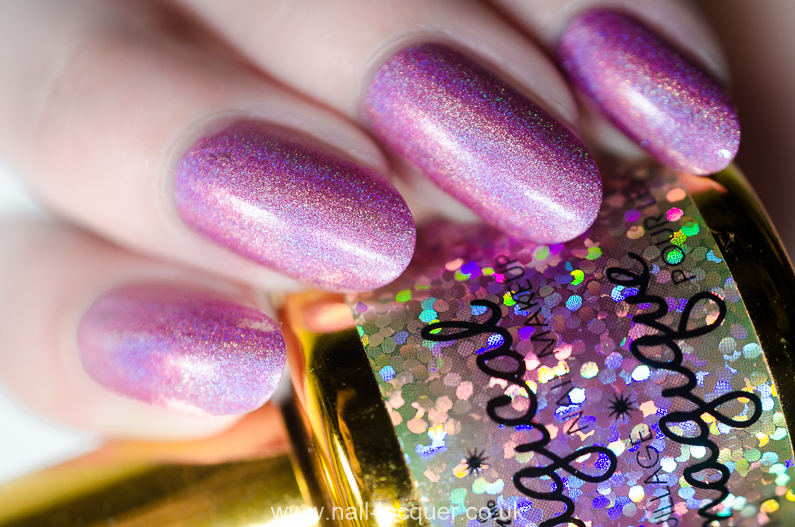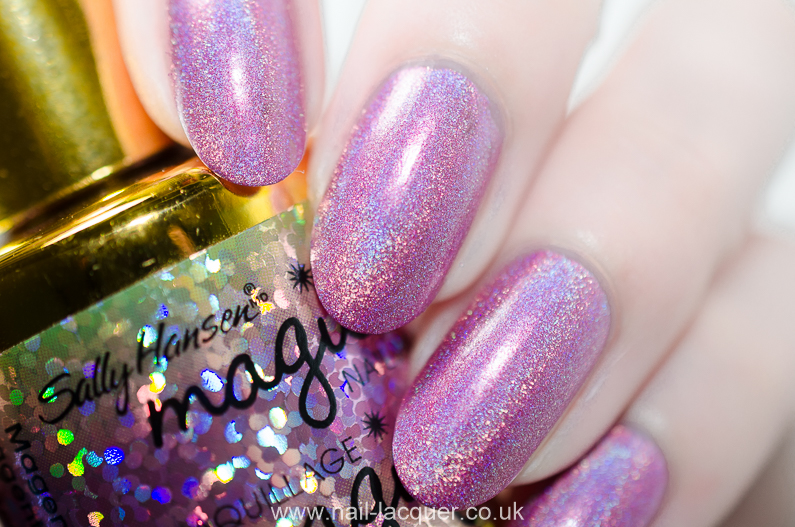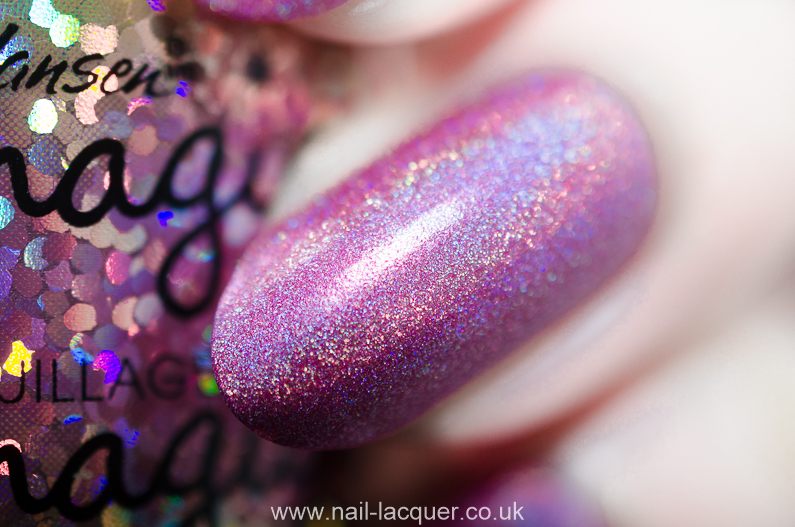 Colour wise it is very similar to Color Club Miss Bliss. On the swatch below I am wearing Magenta Magic on my middle finger and Miss Bliss on the ring finger. Magenta Magic has a little bit finer holographic effect and is a little bit less intense but still very holographic.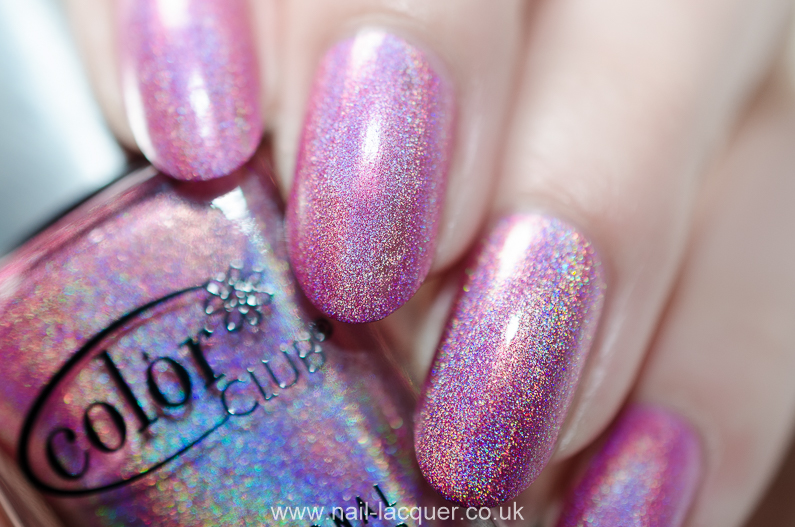 Sally Hansen Mystical Mandarin
Mystical Mandarin is a warm pink holographic polish. Not sure why it's called mandarin, the colour is quite far from mandarin in my opinion.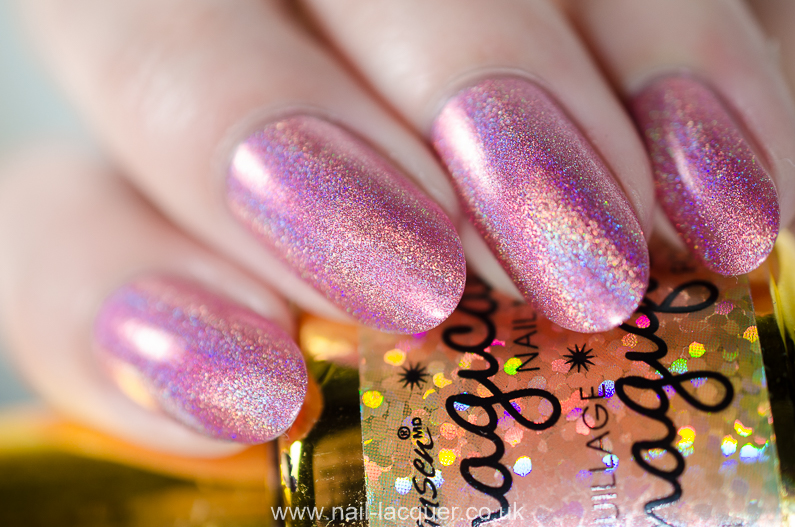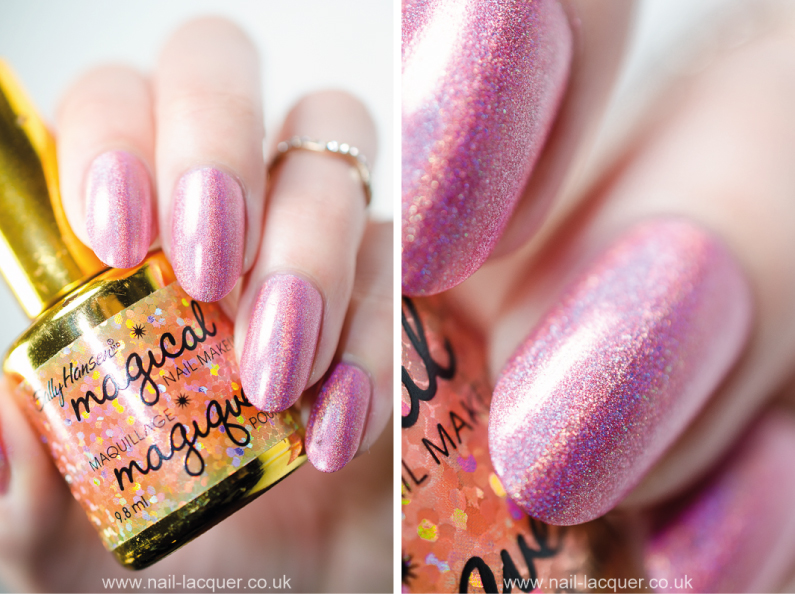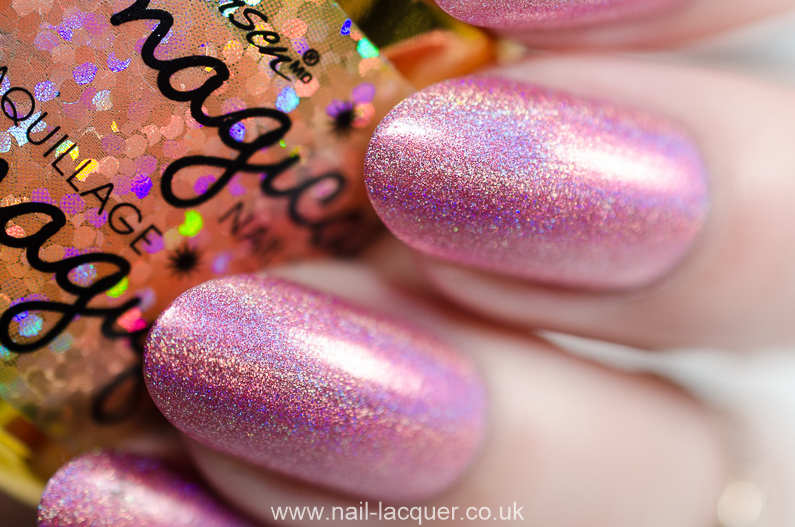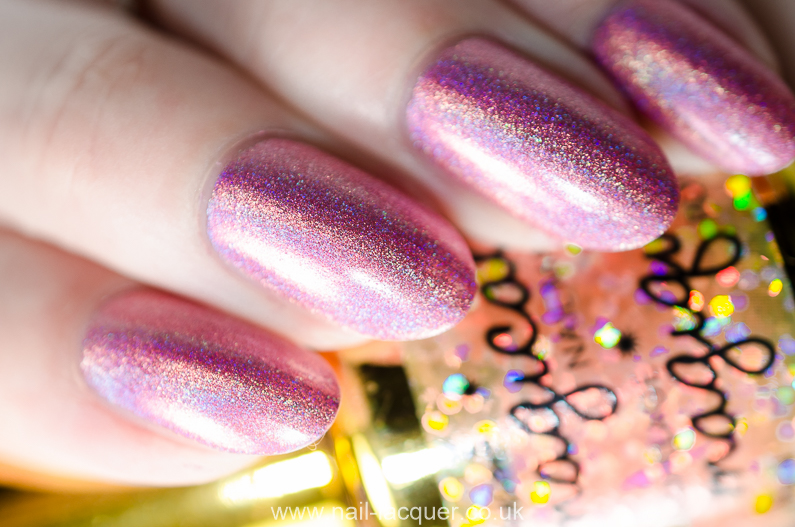 Sally Hansen Purple Potion
Purple Potion is a lilac holographic polish.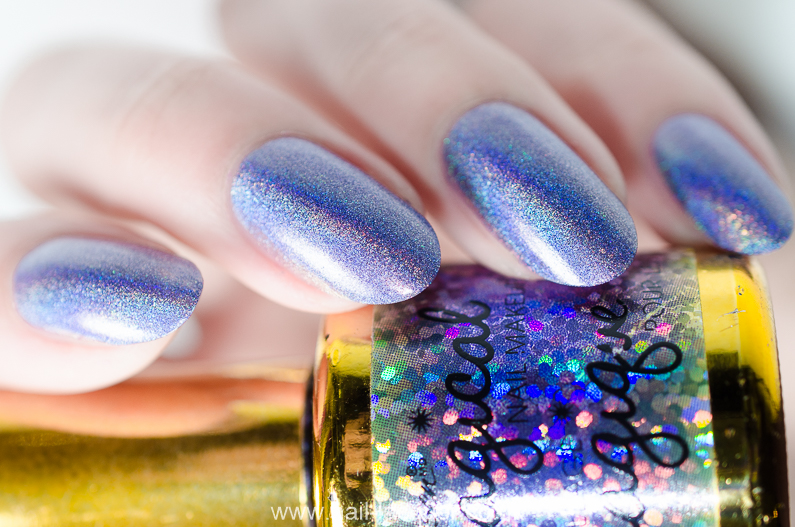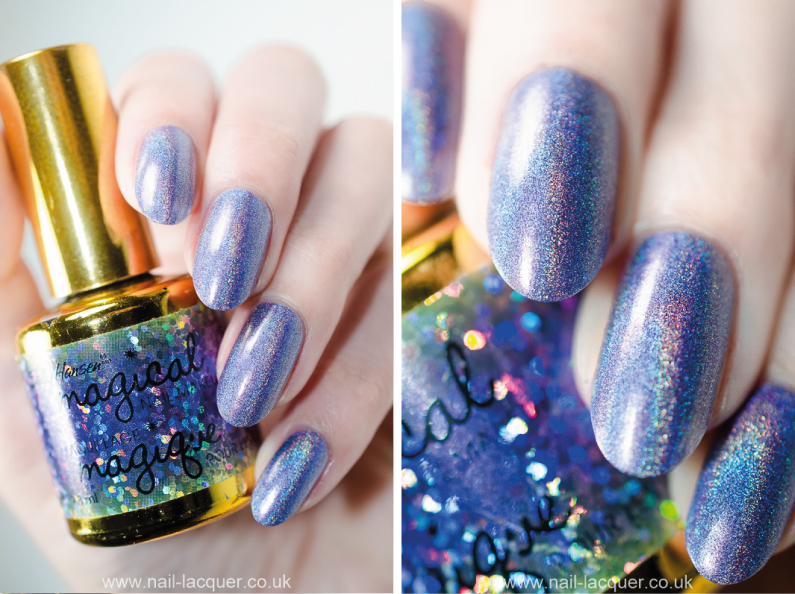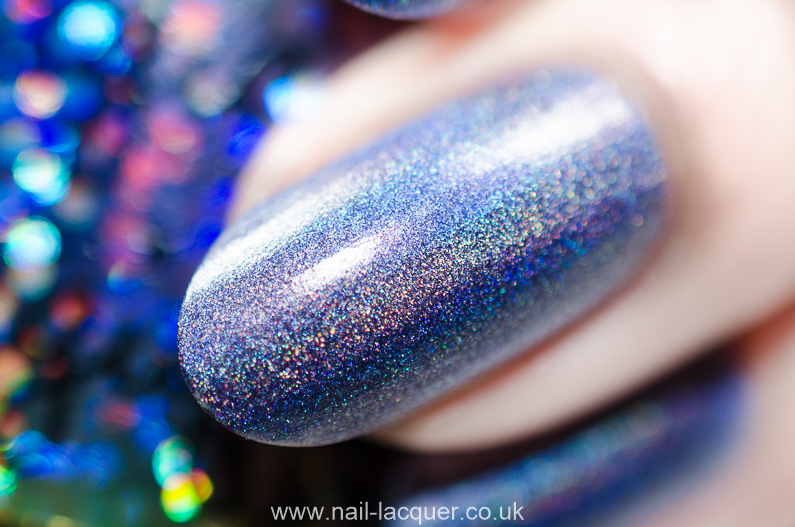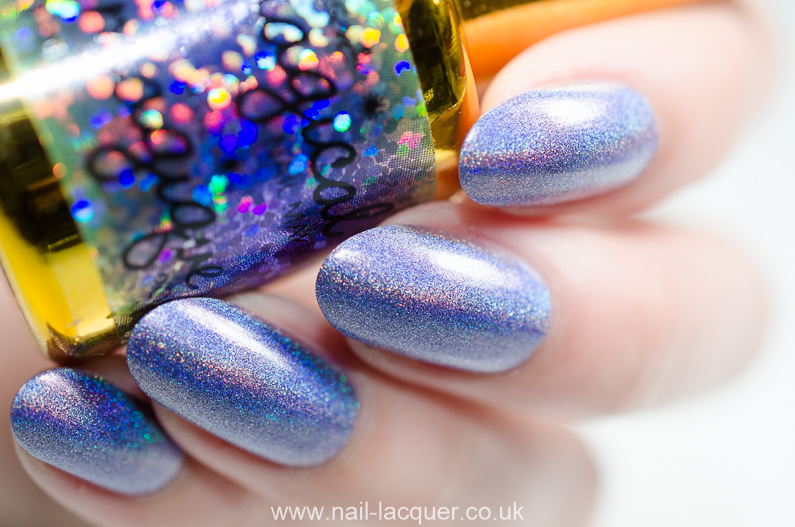 I think that's all for now, thanks for reading!