Hello! Continuing with the baby pink tones from my HJ Manicure review post I am bringing you a rose pattern nail art tutorial.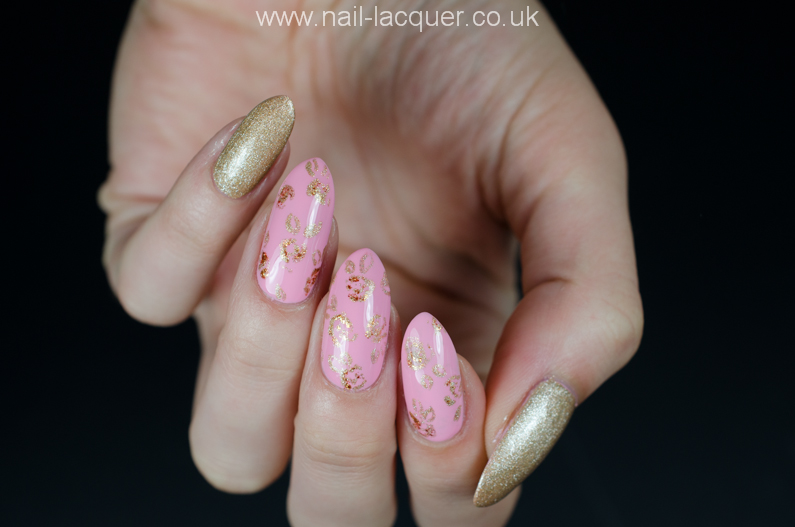 For the rose pattern base on my three middle fingers I used HJ Manicure polish in Pink Bikini. On my thumb and pinky nails I am wearing OPI Love.Angel.Music.Baby. and Poshe top coat.
I then added the roses using a thin nail art brush and OPI in Love.Angel.Music.Baby. (check out my swatches here) I then added some more golden shine using Sally Hansen in Gilded Lily.
I topped it all up with Poshe Fast Dry top coat.
Thanks for reading/watching my rose pattern nail art tutorial! xxx