Hi all! Here is another manicure done with polishes from the Color Club Kaleidoscope collection. It is from the Spring 2013 collection. I got it a few months ago but somehow I haven't gotten around to use the polishes as much as I would like to. I did use the cute pink in this pastel leopard design. I have a feeling that coral and teal are the "go" polishes this season and decided to create some cute patterns using them both.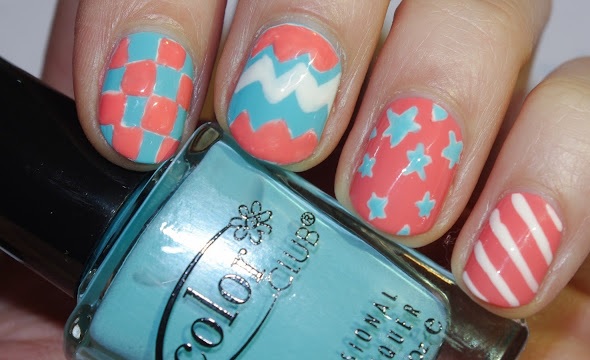 The polishes used are Color Club Evolution (Teal), Color Club In theory (Coral) and Sally Hansen Insta Dry Petal Pusher. I hope you like my skittle patterns :)
Thanks for reading ans have a great day!