Hello! How have you been? I am busy as always and about to take my yearly blogging break. I still have a few manicures and press samples to show you so the blog will not be totally neglected for the whole month like last year but I thought I'll give a little heads up since it's going to be quiet around here.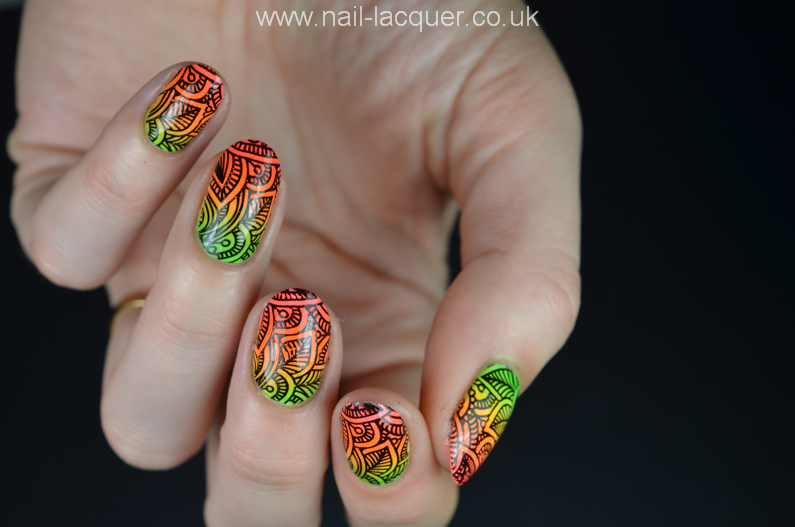 Today I am showing you a stamped gradient manicure I created the other week. For the gradient I used Models Own polishes in Coctail Hour, Beach Hut, Sarong Wrap from Polish for Tans 2015 collection (swatches here) and Green Fields from Festival collection (swatches here).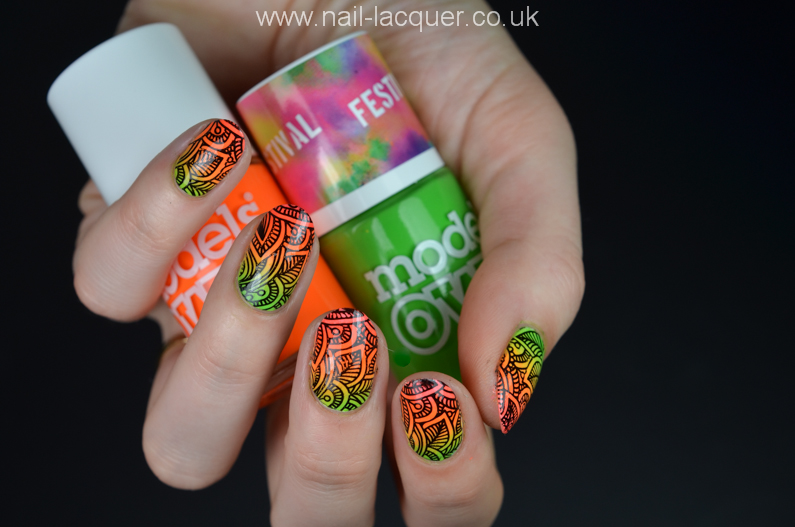 I would also like to I introduce you a new family member of mine, Peter.  Peter is a Half Moon Betta. He is the most fabulous fish I have ever had.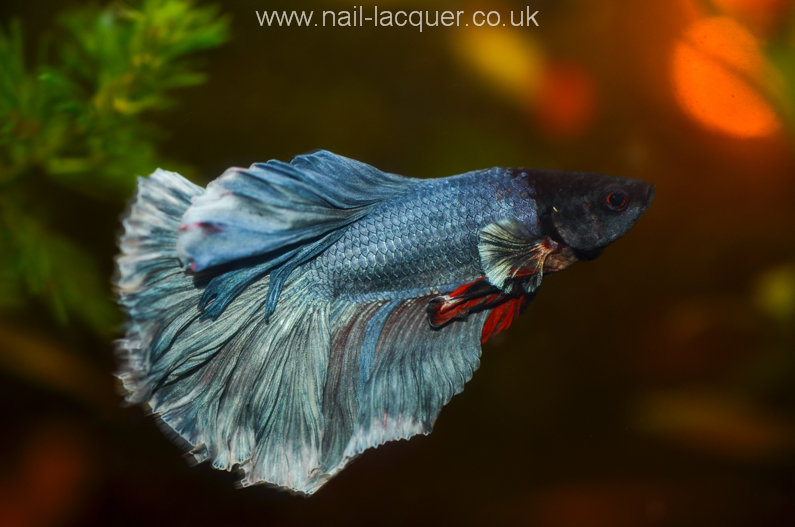 Maybe one day when I have more time I'll do some nail art inspired by the magnificent Peter.
Thanks for reading! xxx