Good morning and happy 1st of December! I am getting super excited about Christmas. I have finished all my Christmas shopping, packing and the tree will go up today! On my nails I am celebrating the start of December with wintry snowflake nail art. In addition to my nails, there are snowflakes falling on my blog too! :)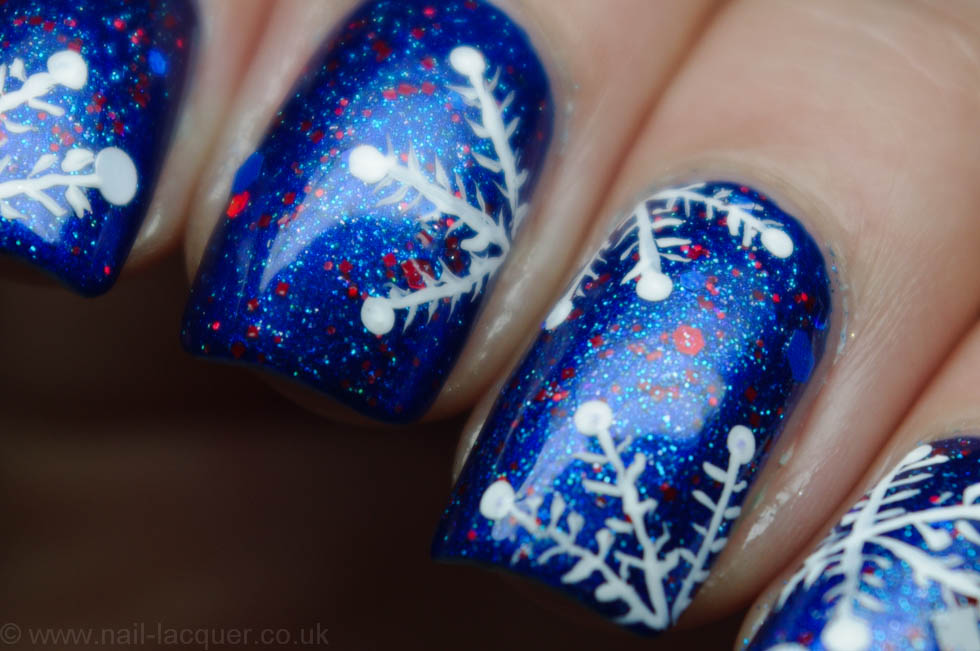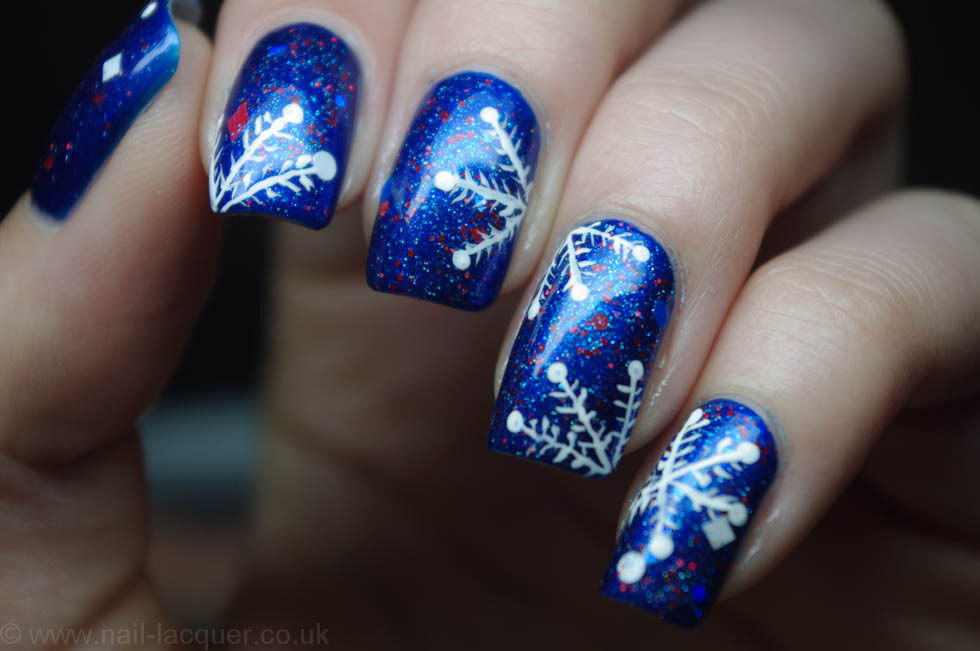 I started off with two coats of Nail Envy as a base, then added two coats of Essie Aruba Blue, a gorgeous dark blue shimmer. This polish instantly became my favourite blue Essie, such a beautiful deep sea blue, I can see it being used a lot this winter.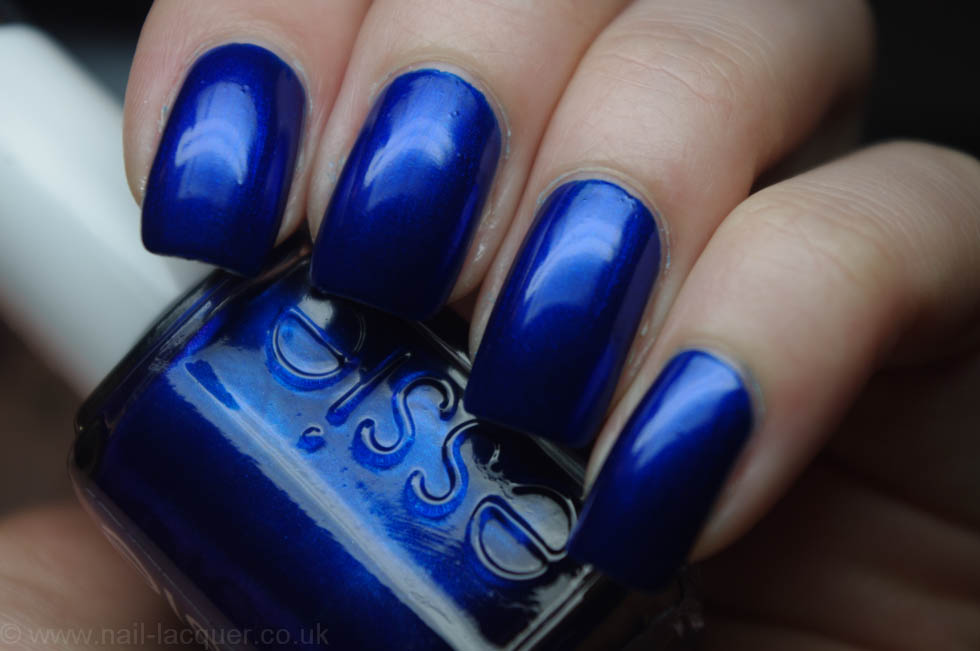 I then added one coat of Lilypad Lacquer Drool Britannia on top of Aruba Blue. Drool Britannia is a custom indie nail polish made just for British Nail Bloggers. I really love the British blue-red-white combination and being part of the amazing British Nail Bloggers community the polish is very special to me.
I applied one coat of Poshe Fast Drying Base coat before adding the nail art. I used a thin nail art brush and white acrylic paint to paint the snowflakes. After the acrylic was dry I added one coat of Gelous and one coat of Poshe Fast Drying Top coat.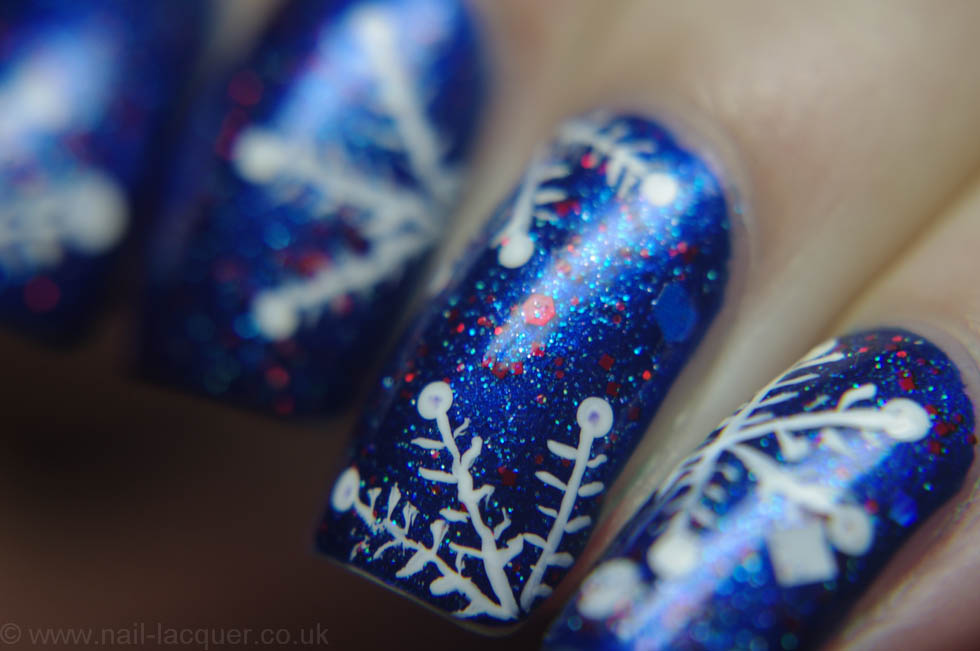 P.S. I have a new macro lens :) Brings out all the details too much tho lol Seriously, this snow flake looks okay if I look at it with my eyes but with this macro shot it looks wiggly as hell!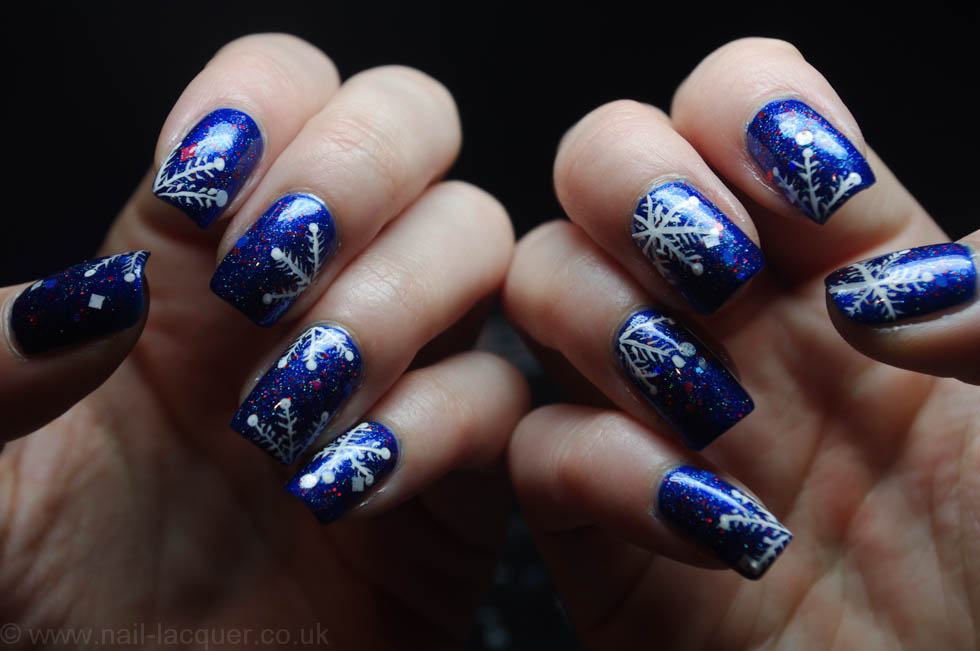 Muuuch better hehehe :D
Thanks for checking out my snowflake nail art and I hope your 1st of December will be wonderful!