Hello! Today I have Sugar and Spice Confetti Glitter review and swatches to show you. I found the Sugar and Spice Confetti Glitter polish set from TKMaxx for £5.99. The set consists of six different un-named glitter polishes in a 6 ml bottle. Fragrance Direct seems to be selling the same set for £4.95.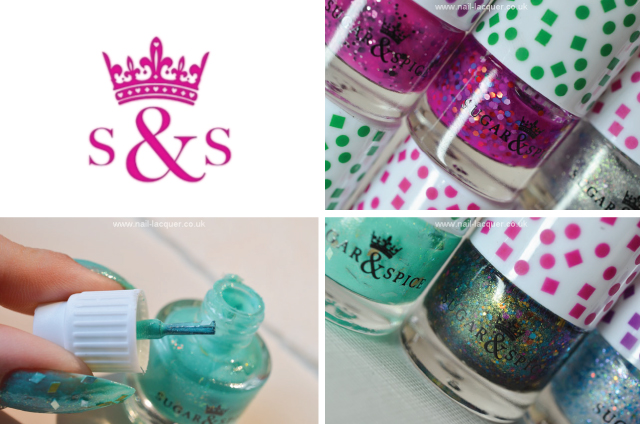 Each Sugar and Spice polish comes with a round pull off cap and a rather small and short brush which did not get along with my long nails. In addition, with the brush being so short it was hard to fish out some of the bigger shaped glitter and in some instances, polish itself.
Considering the low price I was not expecting much from the set (there were no reviews/swatches online) but I really liked some of the glitter combinations/colours and hence decided to purchase it. The polish I thought I would like the most was the bright blue-green polish with golden diamond glitter. The formula of this one was so bad that it did not even look like polish, more like a thick and gloopy mess on the brush :( On the swatches I am wearing two coats with top coat which did not help to 'even out' the gloopyness. Imagine my disappointment when I realised how bad this one was :( :( :(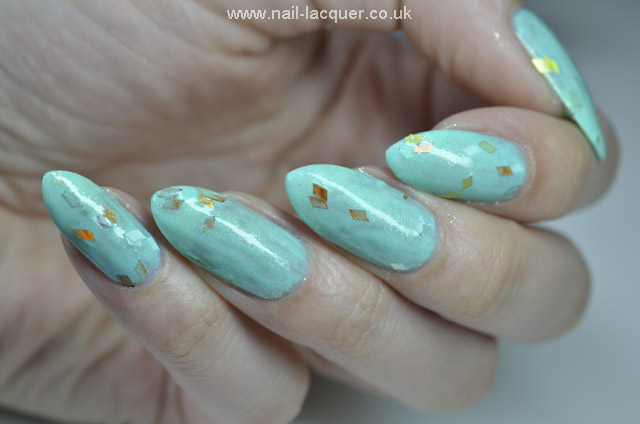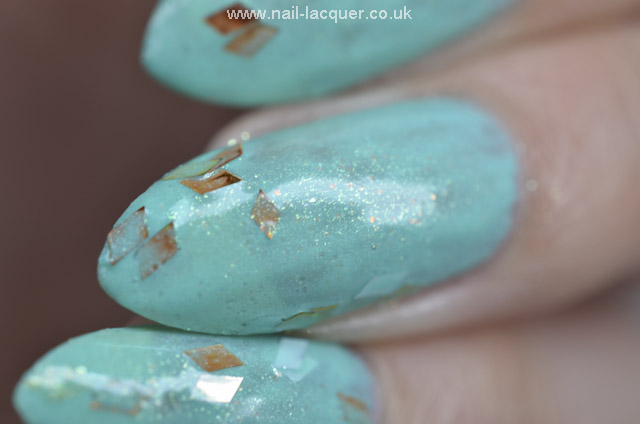 I was so disappointed with the first one and did not expect the other polishes to be better quality but to my surprise, all of them were :)
Next I tried a black and silver glitter polish in a pink jelly base. On the swatches I am wearing two coats with top coat. Regardless of the small brush this polish applied well and looked beautiful after two coats.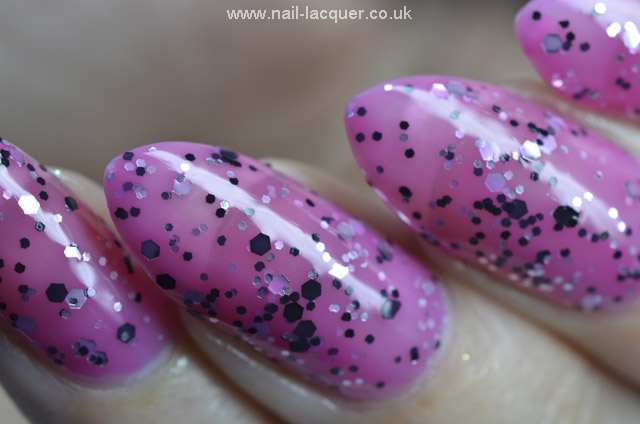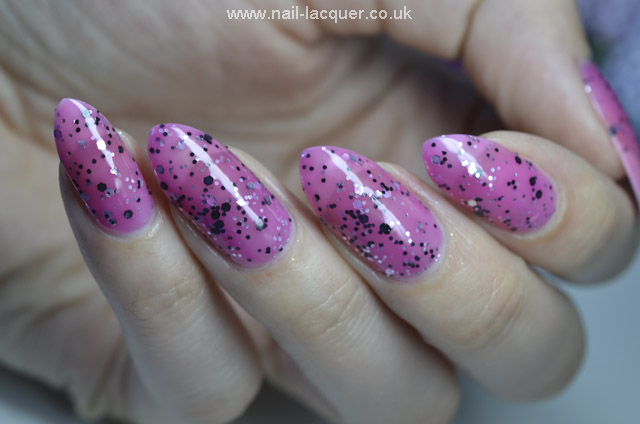 I then tried the rainbow glitter polish on a bright purple base. Again, I am wearing two coats with top coat. This polish is another stunner, my most favourite from the six.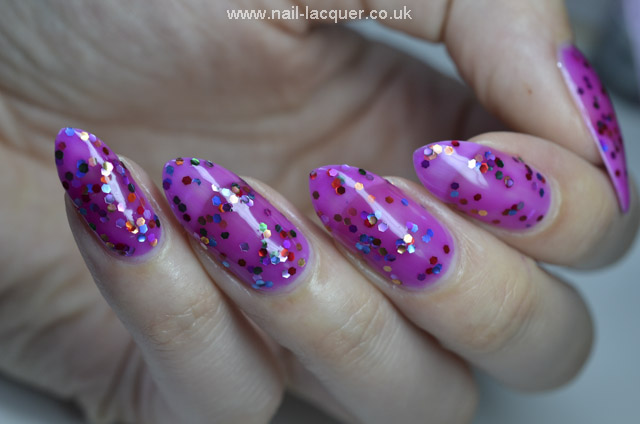 Next polish was a glitter topper full of blue, silver and multicoloured iridescent glitter. On the swatches I am wearing two coats on top of Sally Hansen Barely Blue Bell polish. I am also wearing top coat. This glitter topper made my nails look very frosty and reminded me the movie Frozen. This was my second favourite from them all.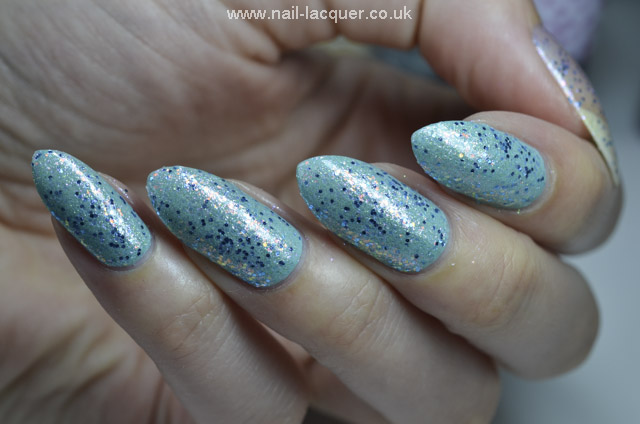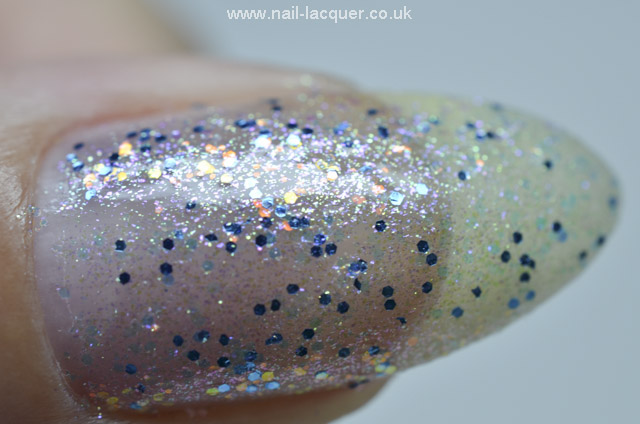 Now, the darkest of them all. This one is a mixture of multi-coloured glitter on a golden-green micro glitter base. On the swatches I am wearing one coat on top of Essie Little Brown Dress and top coat. Another one of my favourites, very unique looking topper.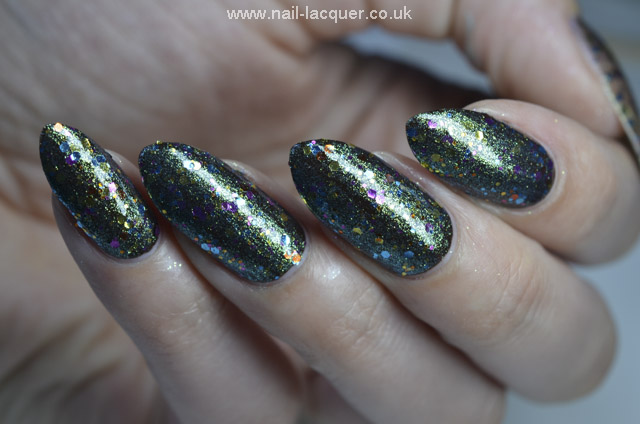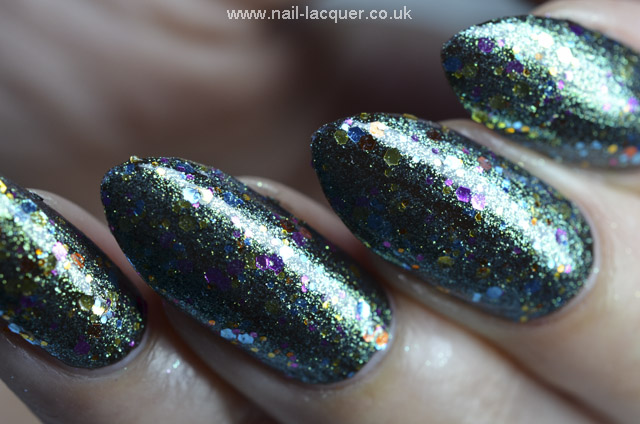 Lastly there is a glitter topper full of silver, pink and blue hearts and stars, silver micro & iridescent glitter on a clear base. The shapes were almost impossible to get out with the brush and therefore I used a toothpick. On the swatches I am wearing two coats on top of China Glaze Shocking Pink and top coat. Somewhy I did not like this one :/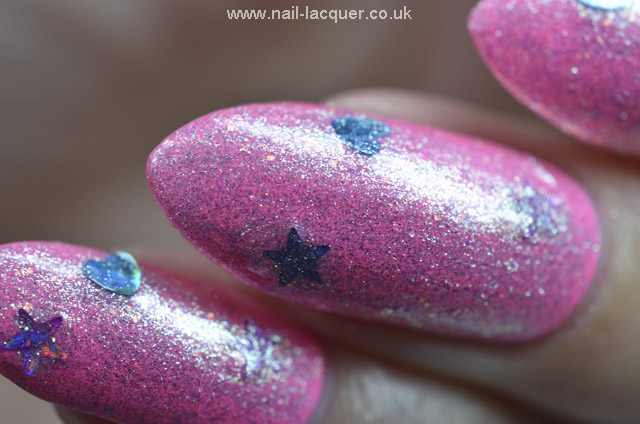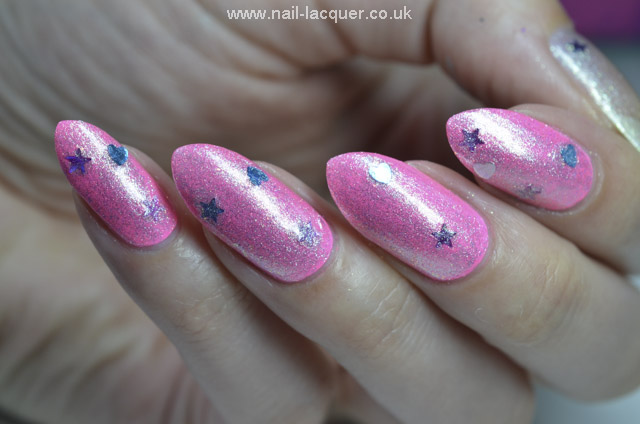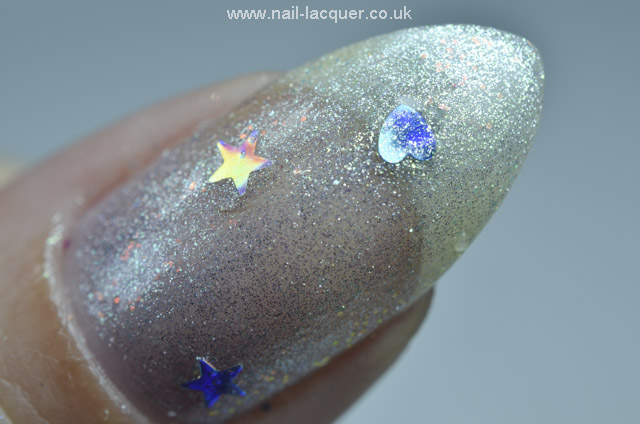 I only recommend buying this set when you REALLY like the colours and are willing to spend time on the application as the bottles are small and brushes short which makes the application rather hard and annoying. In addition, a fast drying top coat is a must have as I noticed the polishes taking a while to dry.
Thanks for checking out my Sugar and Spice Confetti Glitter review xoxox