Hello beautiful people, I hope you all are keeping well, staying safe and enjoying indoors. Today I have swatched another one of my vintage nail polish beauties. This one is called Maybelline Express Finish Aqua Electric.
On another note, sorry for being quiet for over a month. I've been very poorly with some awful symptoms of the big C-virus, but getting a lot better now. I've even managed to take a few swatches today which has been lovely change from being poorly and spending most of my days in bed.
Maybelline Express Finish Aqua Electric review
Based on my research, the bottle cap/shape indicates that it's from around 2010, so about 10 years old and discontinued (or should I say improved as Maybelline still does the 'express finish' line, but has updated the formulas, shades and bottles).
I don't know about you but it feels weird to call something from 2010 'vintage'. I feel like 2010 was just yesterday. Am I the only one?
I'm wearing 3 coats of the polish with no top coat on the photos. Formula wise it is really on the sheer side. Furthermore, when I initially opened it, the brush was kind of stuck together. I had to soak it in polish thinner before being able to apply it properly. Can't say that the brush is amazing anyway.
The colour itself is pretty, especially when looked at a macro level with some very pretty orange flakes in there. Looking at it from a normal eye distance, the beauty is somewhat lost. Regardless, it's still a beautiful turquoise blue glass fleck polish.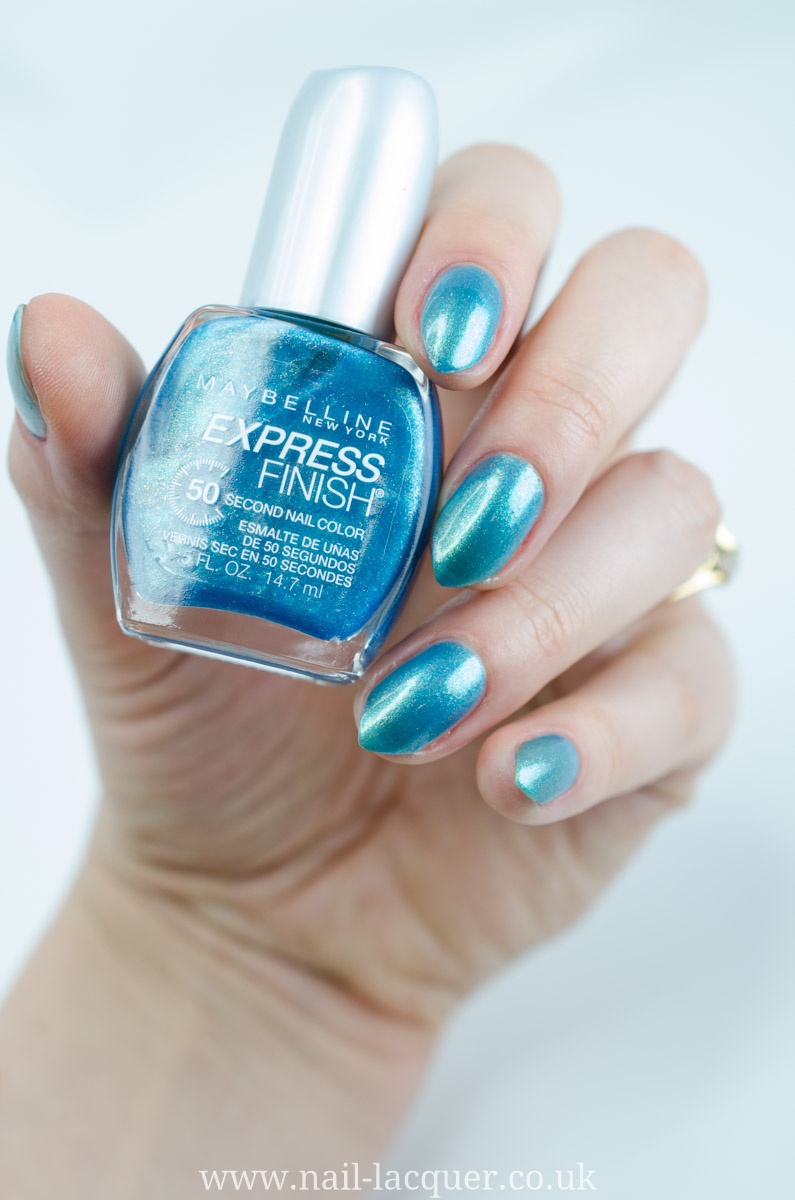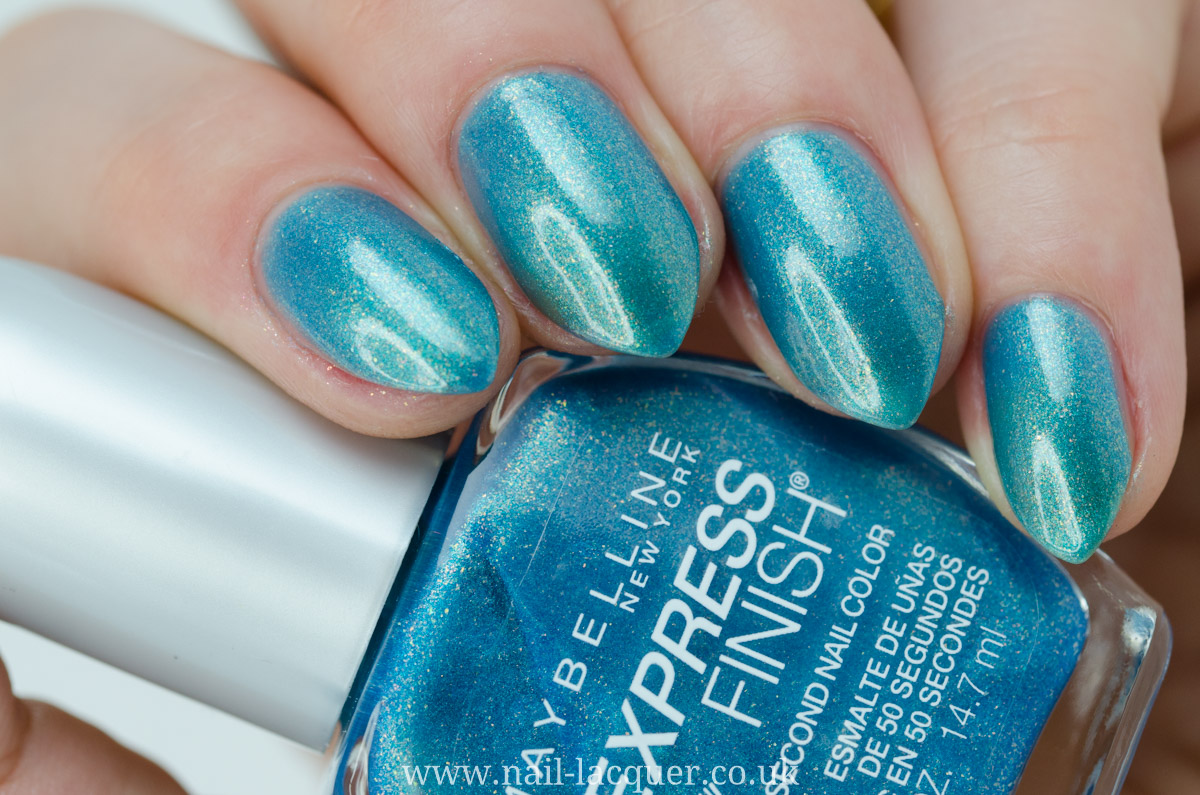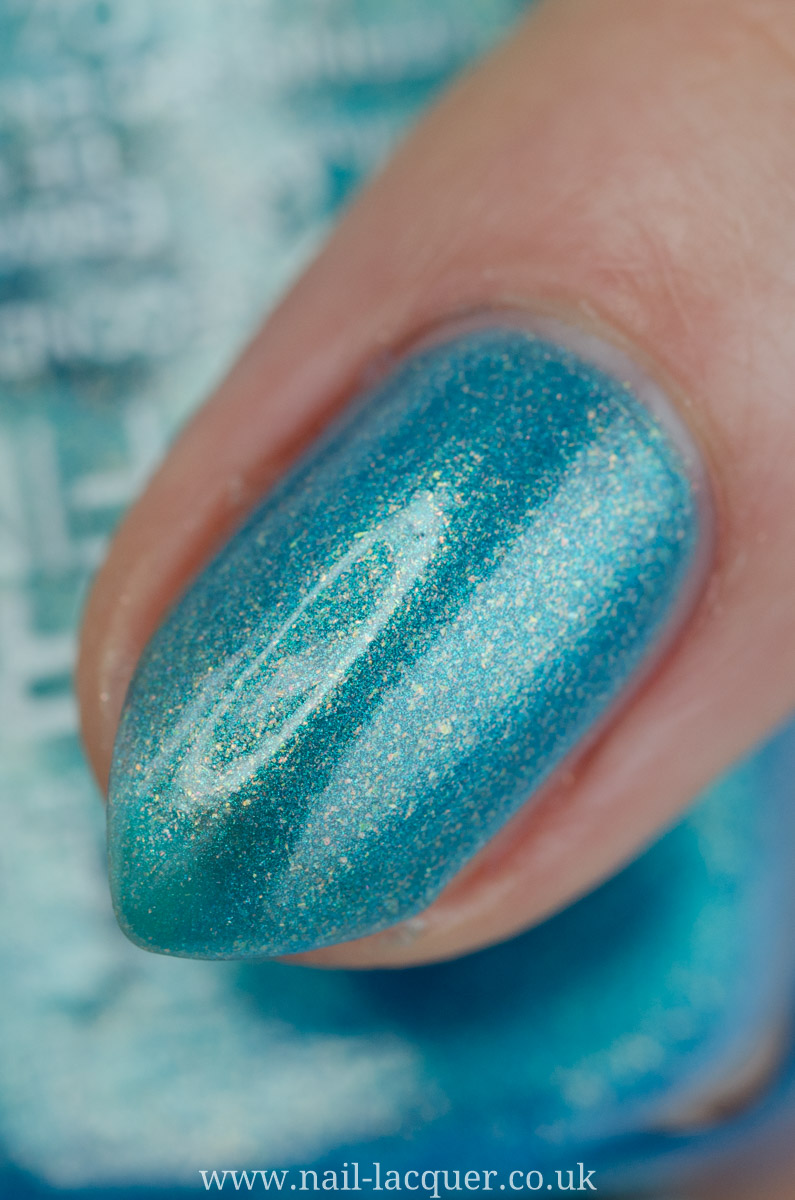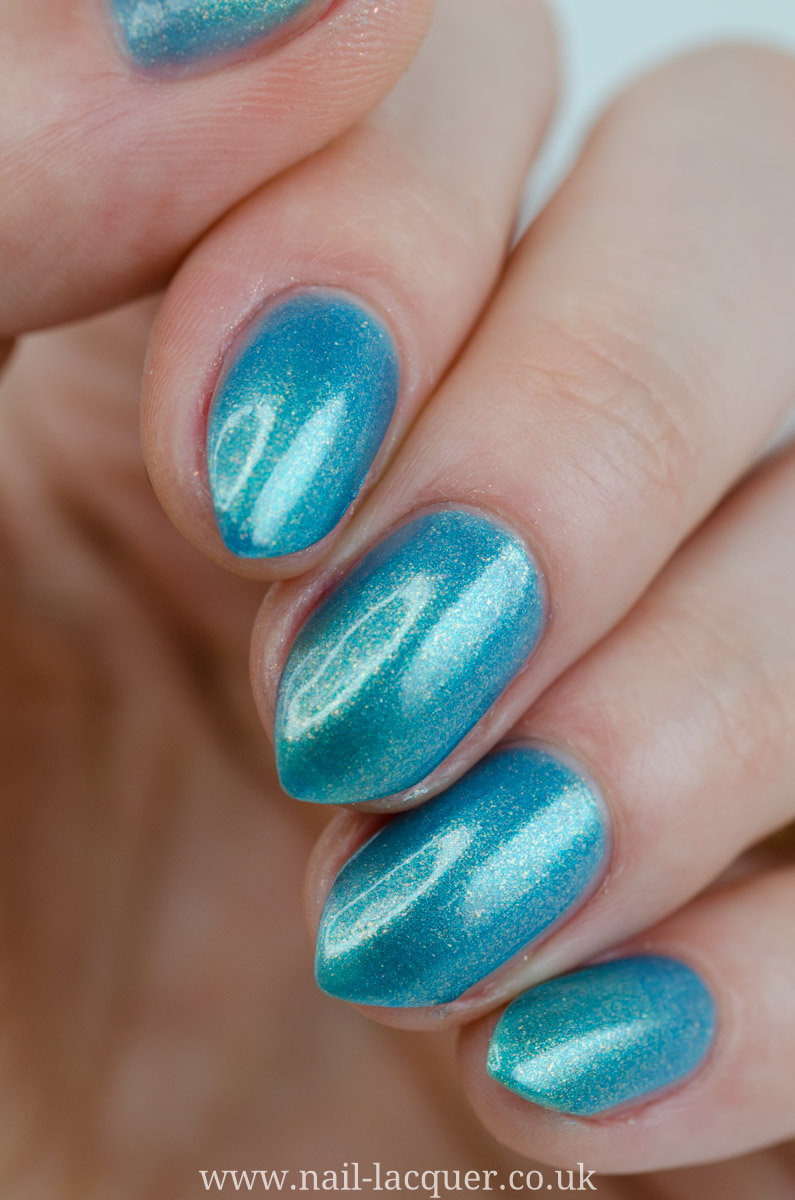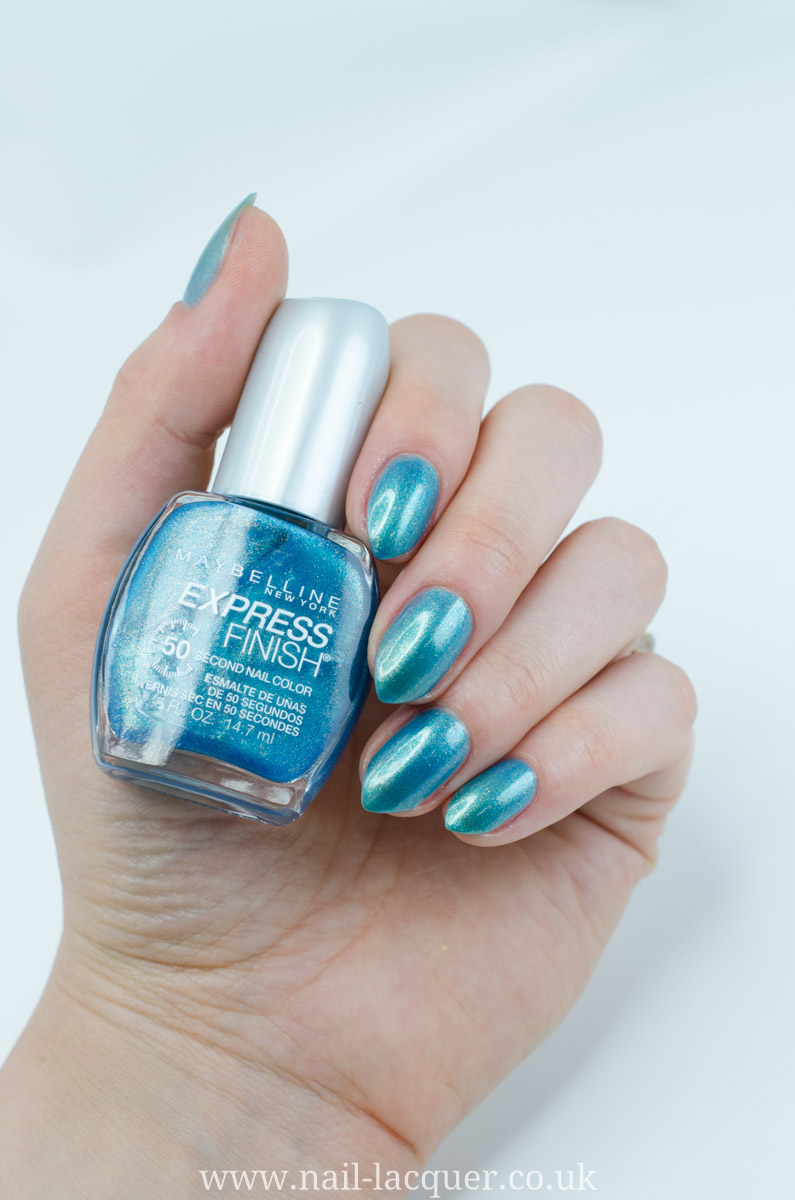 Overall, it's pretty, but not nearly as beautiful as the earlier vintage polish from Maybelline called Aqua (you can see my swatches here).
Unfortunately due to the vintage nature of the polish, I can't tell you where you could buy one right now, but keeping an eye on eBay is always a good idea ;)
Thanks for reading!!! xxxx