Hello! Today I am here with another Life in Lacquer nail art challenge post. I created pink rose nail art for the pink prompt. I had something wayyy more pink cooking in my head but it ended up being not THAT pink but still pink enough to post :)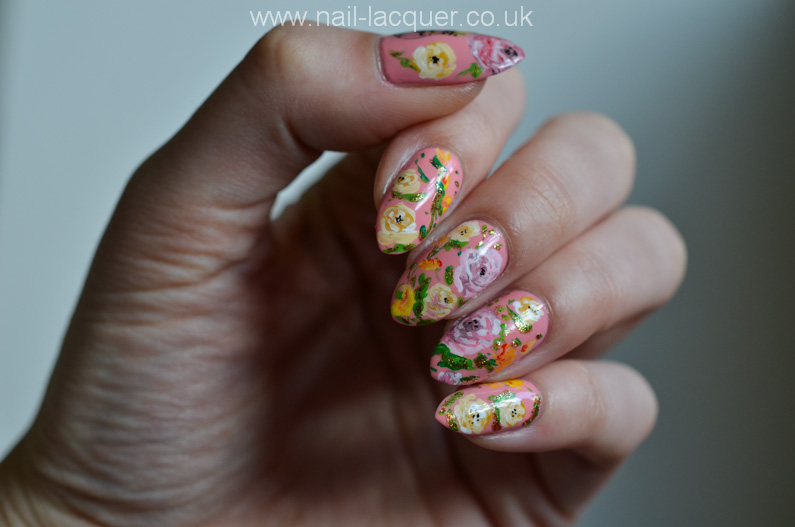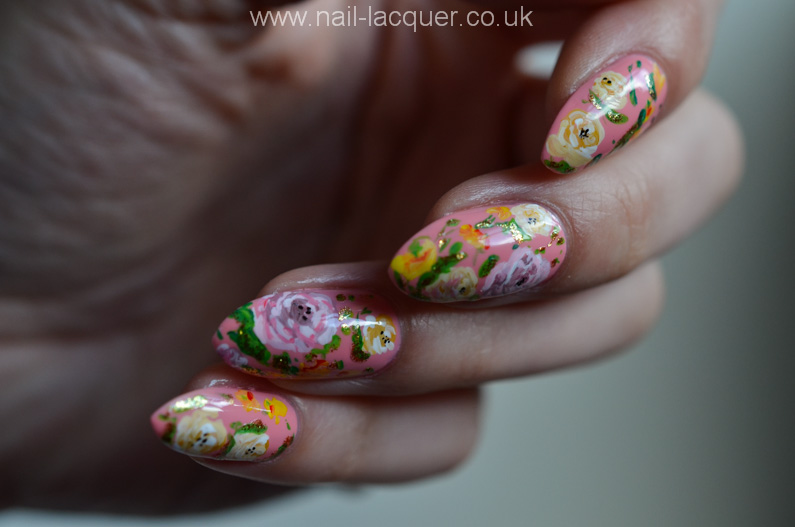 For the base I used Orly Cotton Candy nail polish. Considering how many pink nail polishes I have this one must be special as it's the second time I have used it this year :D (see it being featured in my We Heart Nail Art post here). It is a gorgeous warm pink with a perfect creme finish.
As of the roses I used Reeves acrylic paints. I love the formula and opaqueness of these acrylic pains and you can get it in really big tubes. I have big tubes of white and black (these I use the most for mixing new shades).
On top of the green leaves I used Sally Hansen Salon Manicure Gilded Lily which is a golden flake type of glitter in a clear base. I got this polish from a new shop called Bargain Buys  for £0.99. There were many polishes with such a sweet price and I'd say the Sally Hansen Salon Manicure ones are well worth it. I only ended up getting 3 as I am on a no buy (I guess I should call it a low buy now :P ).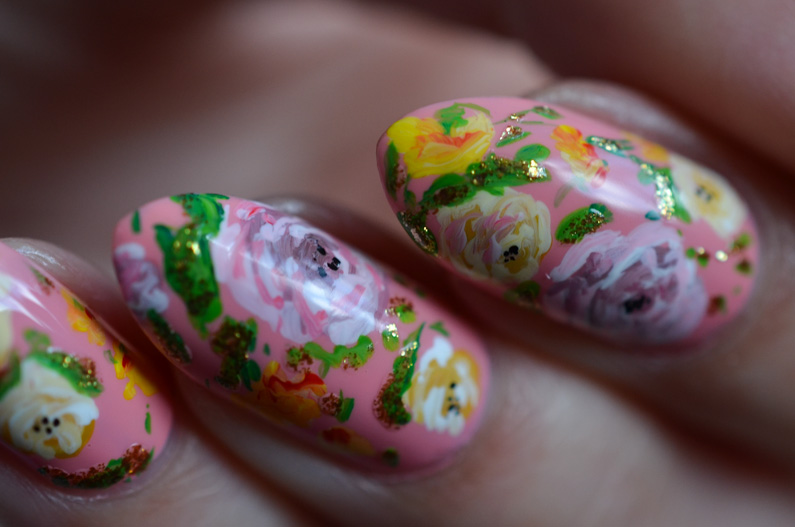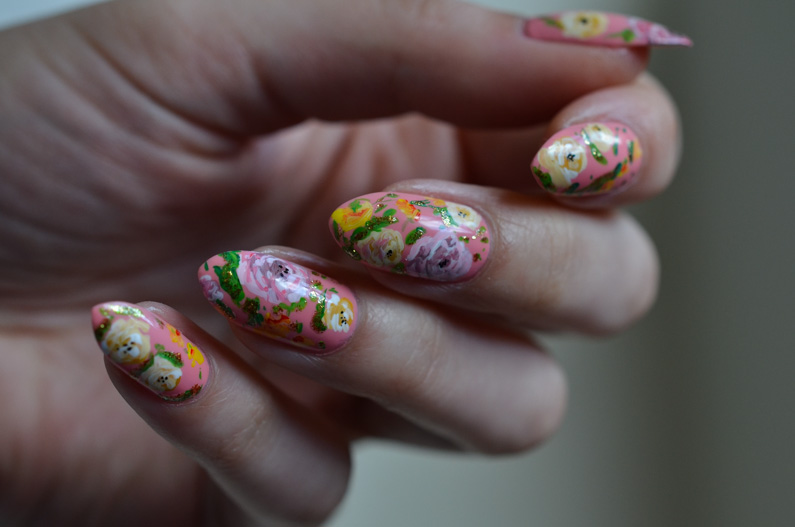 Few weeks ago I won a giveaway by MoYou Nails and was lucky enough to receive five!! nail stamping plates. This cute birds in a cage stamp was just perfect addition to my freehand roses and the overall pink antique theme. The image is from plate number 74 and I stamped it using MoYou black stamping polish (find the review here).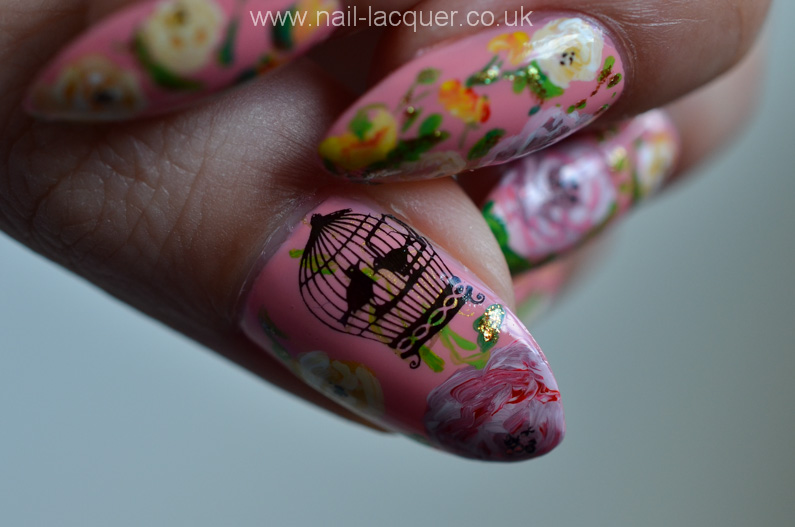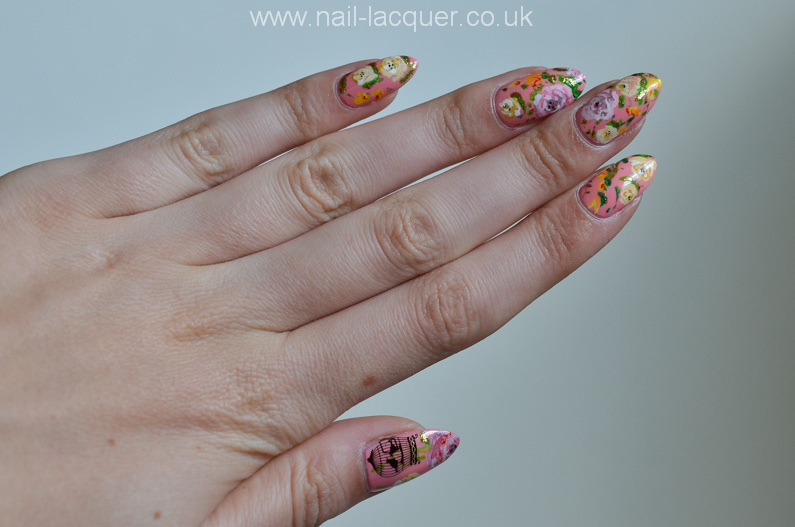 Thanks for reading I hope you enjoyed my pink rose nail art xoxox