I created a holographic marble nail art look today. I've seen some amazing dry marble looks on Sveta Sanders' instagram lately. I have tried to re-create the designs several times but mostly failed. The main problem for me has been the use of a dotting tool/toothpick. When I drag through the dots the lines become too deep and the polish won't fill them leaving an empty gap.
Anyway, I was messing around again today and grabbed a thin nail art brush instead of a toothpick. What a difference, the brush pulled the drops as meant to and left a nice marbled look afterwards.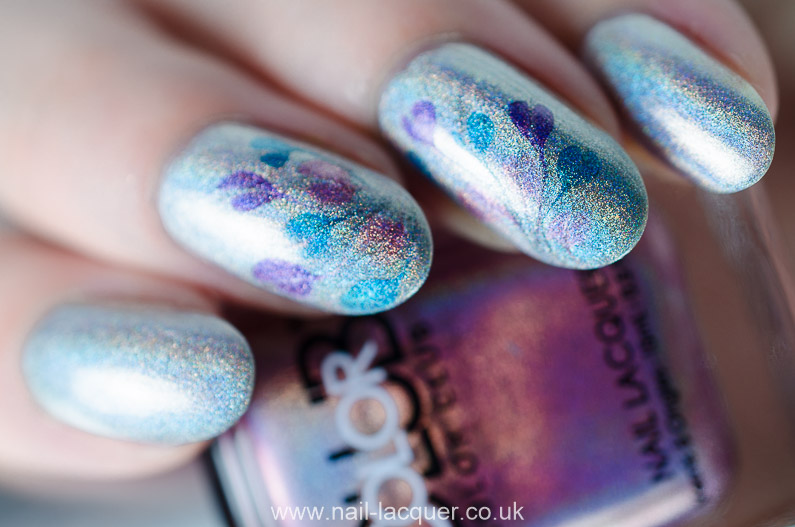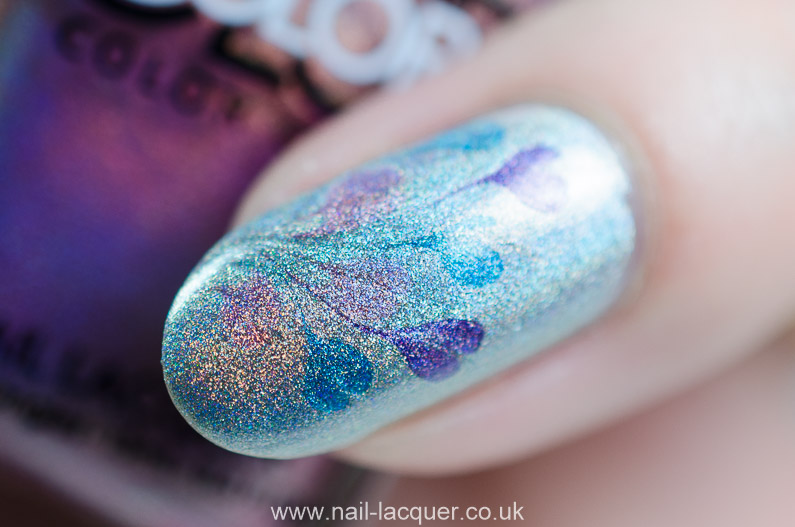 As the base I used Color Club 'Harp on It'. It's a silver holographic polish. Very intense and pretty!
For the dots I used 'Miss Bliss', 'Over the Moon' and 'Eternal Beauty' by Color Club. These three look perfect together. I've used them for gradient before (see it here) and also for water marble (see it here).
The nail art brush I used was a cheap nail art brush from eBay cut into a very thin one. Like three bristles thin lol.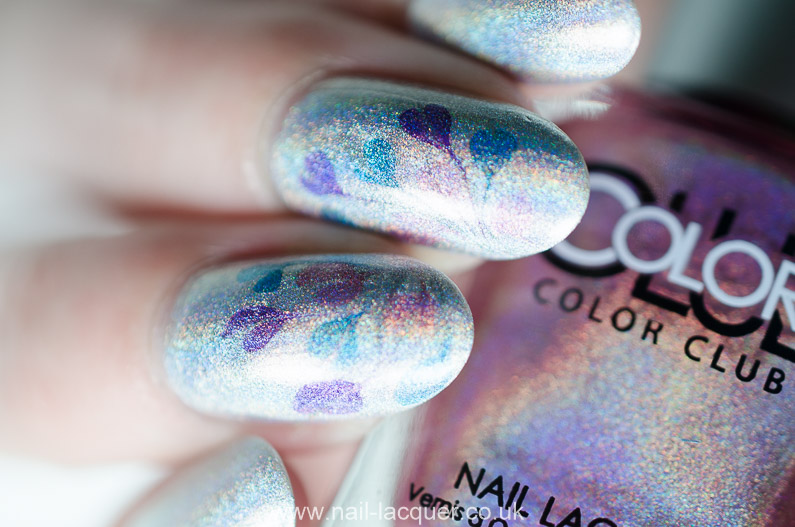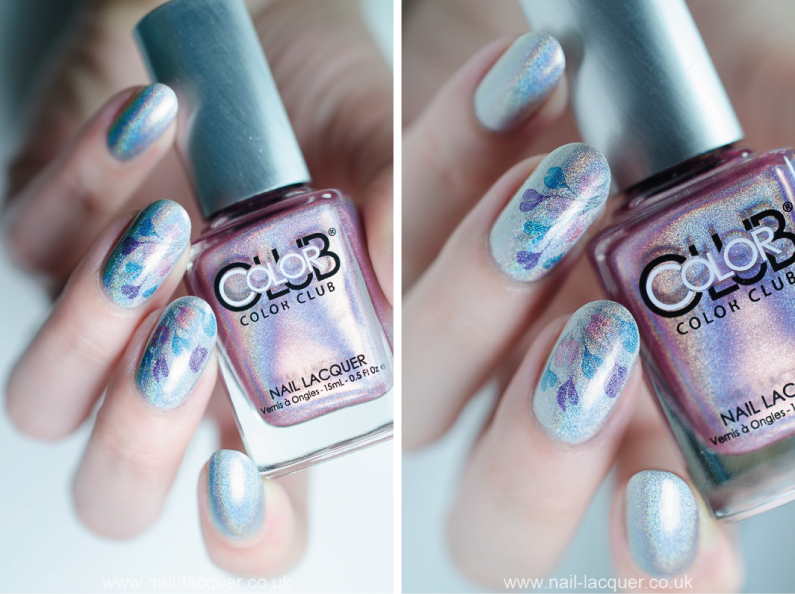 Here's a quick tutorial of how I created the look.

Hope you liked it! Thanks for reading :)