Hello again! I am so please we're having a long Easter weekend as this gives me plenty of time to write blog posts. I have swatched another one of my vintage nail polish beauties. This one is called Maybelline Express Finish Mandarin Heat. It's from the same range as the Aqua Electric polish that I swatched yesterday, you can find the post here.
Maybelline Express Finish Mandarin Heat review
Mandarin Heat is a coral red nail polish with glass fleck finish. On the swatches I am wearing three coats with no top coat.
Formula wise it was on the sheer side, hence needing three coats. Also, when I initially opened it, the brush was kind of stuck together. I had to soak it in polish thinner before being able to apply it properly. Can't say that the brush is amazing anyway.
The polish is from around 2010, so about 10 years old and discontinued now. I found it on eBay where old polishes pop up fairly frequently. I have found the '50 second' Express Finish polishes at decent price a few times.
In general, the Maybelline express Range has been around for a good while. I noticed that at one point Maybelline changed the '50 seconds' to '40 seconds' on the bottle. I am keen to test if there's actually a change in the drying time. I am curious about the results, I will make sure to blog about it when I do end up testing it.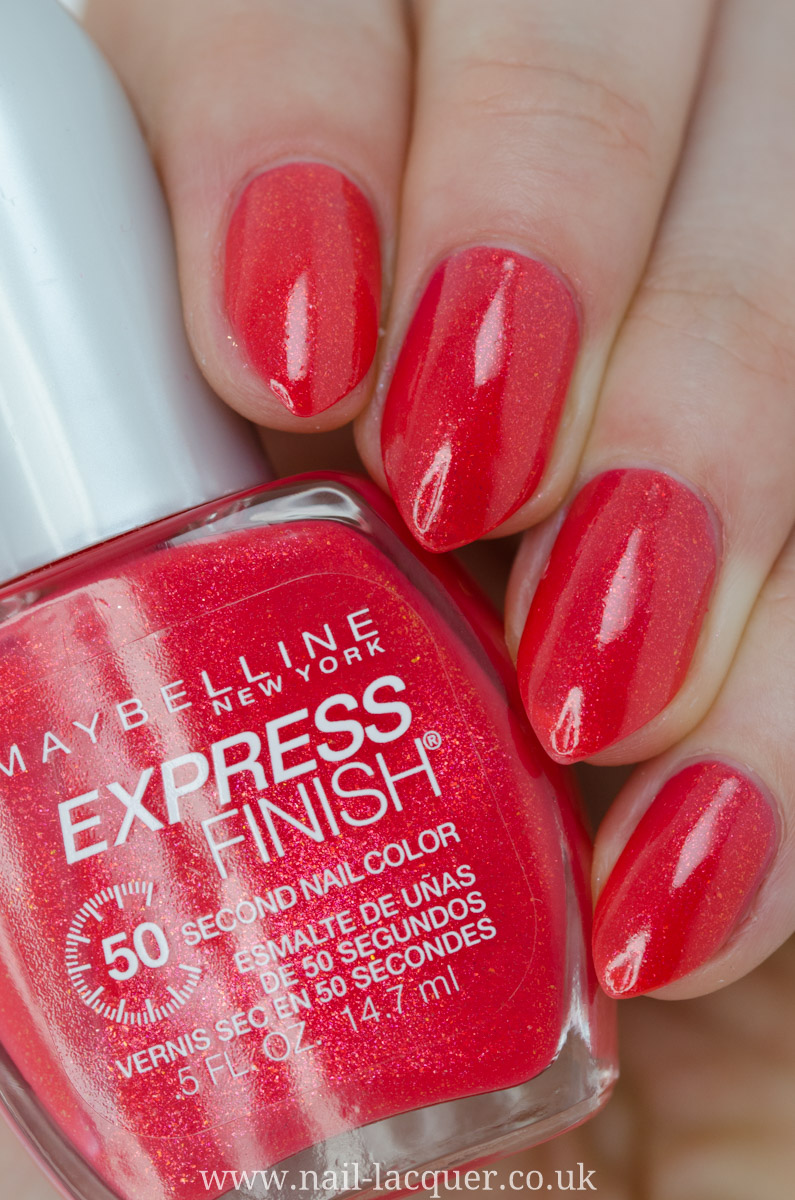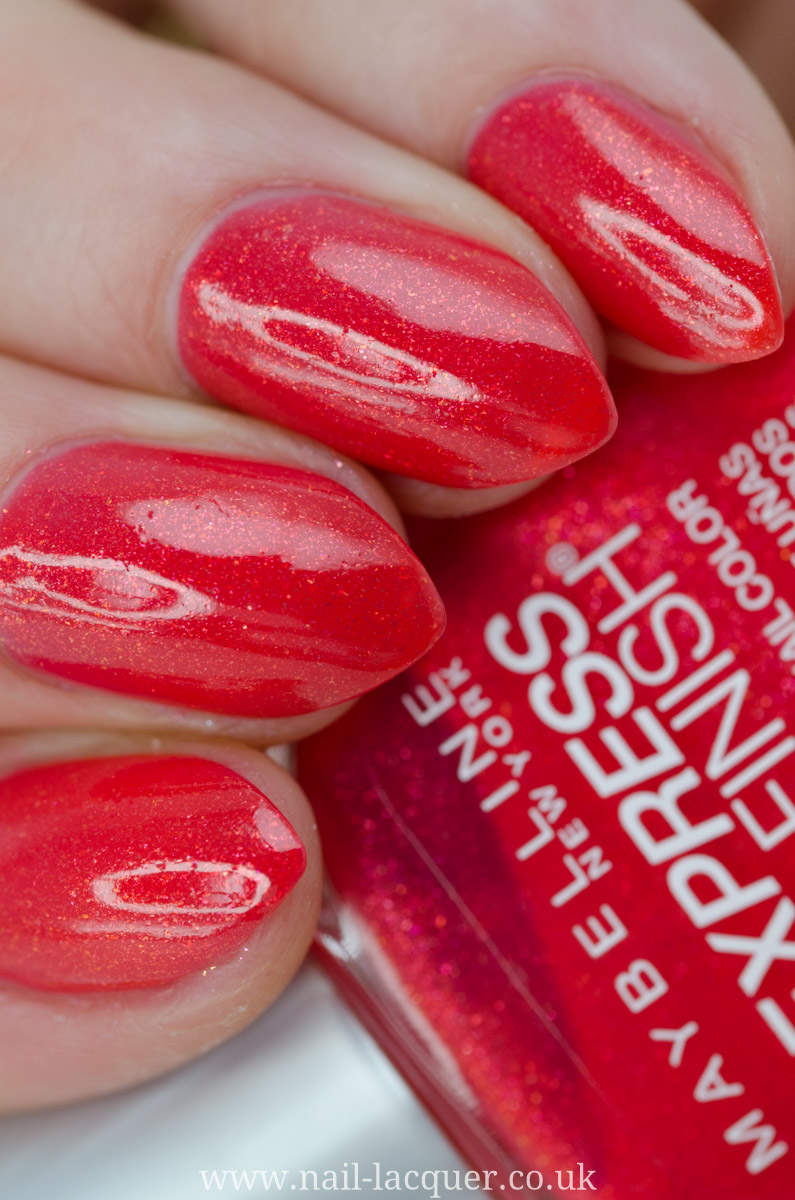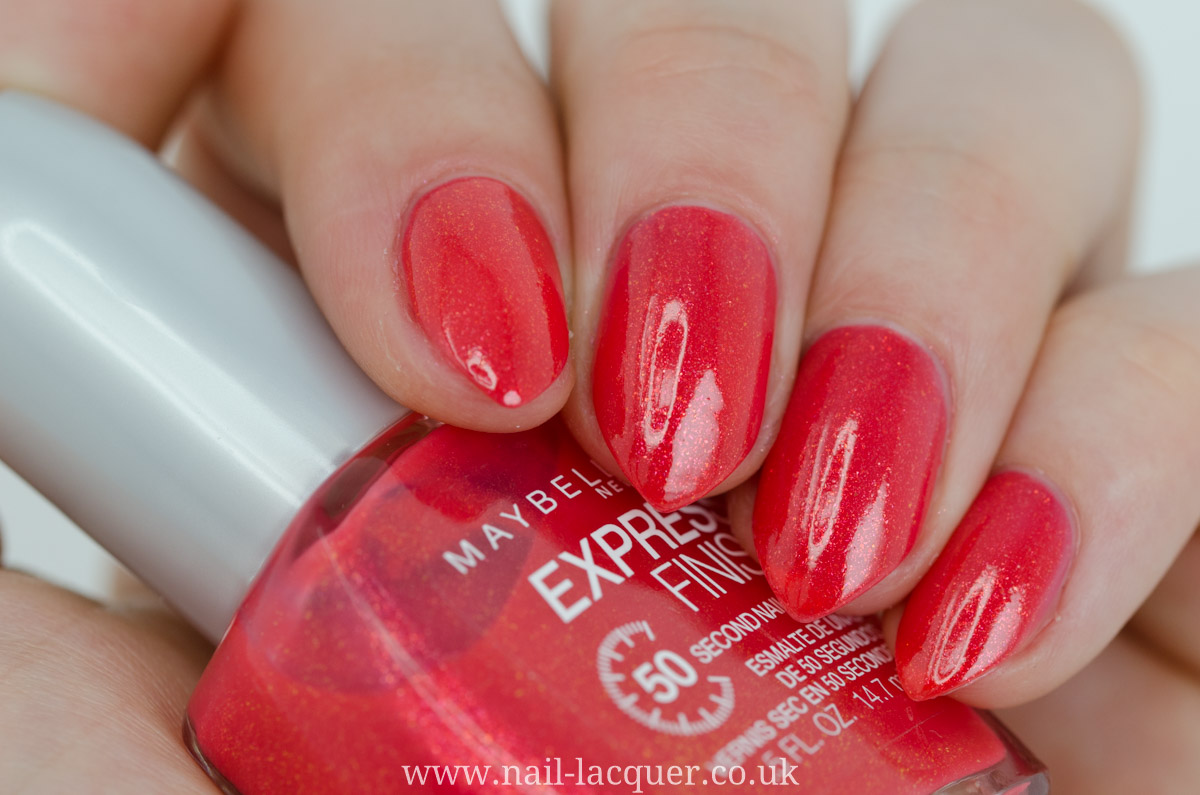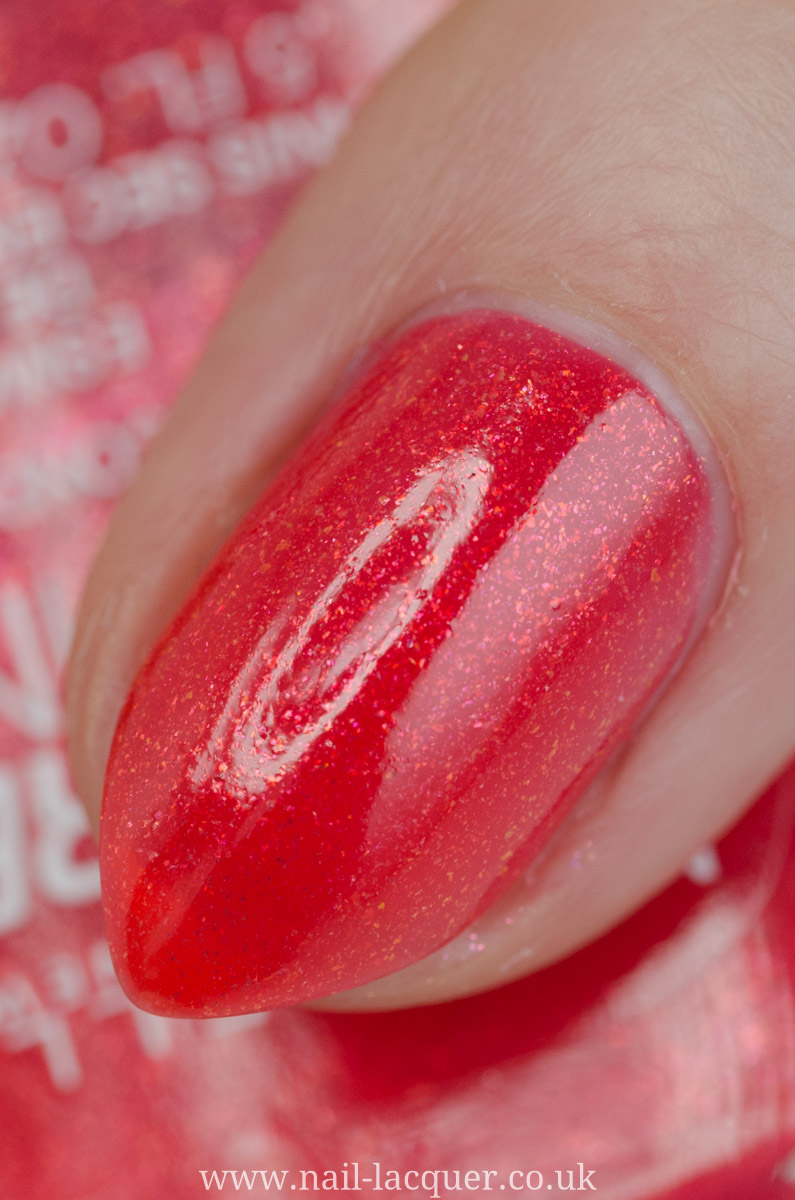 On the whole, the macro shots are pretty and all, but in reality the polish looks different when looked at normal eye level. Because of this I have taken some pictures that demonstrate how the polish would actually look on the nails.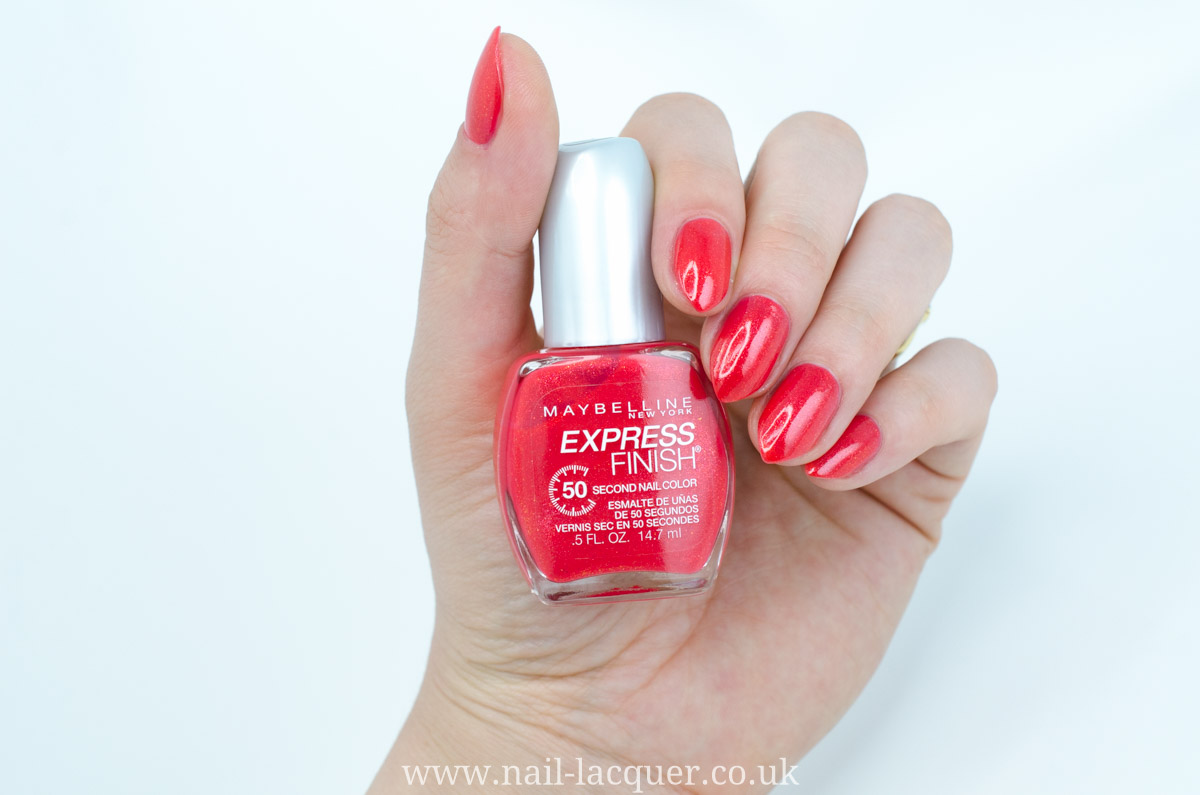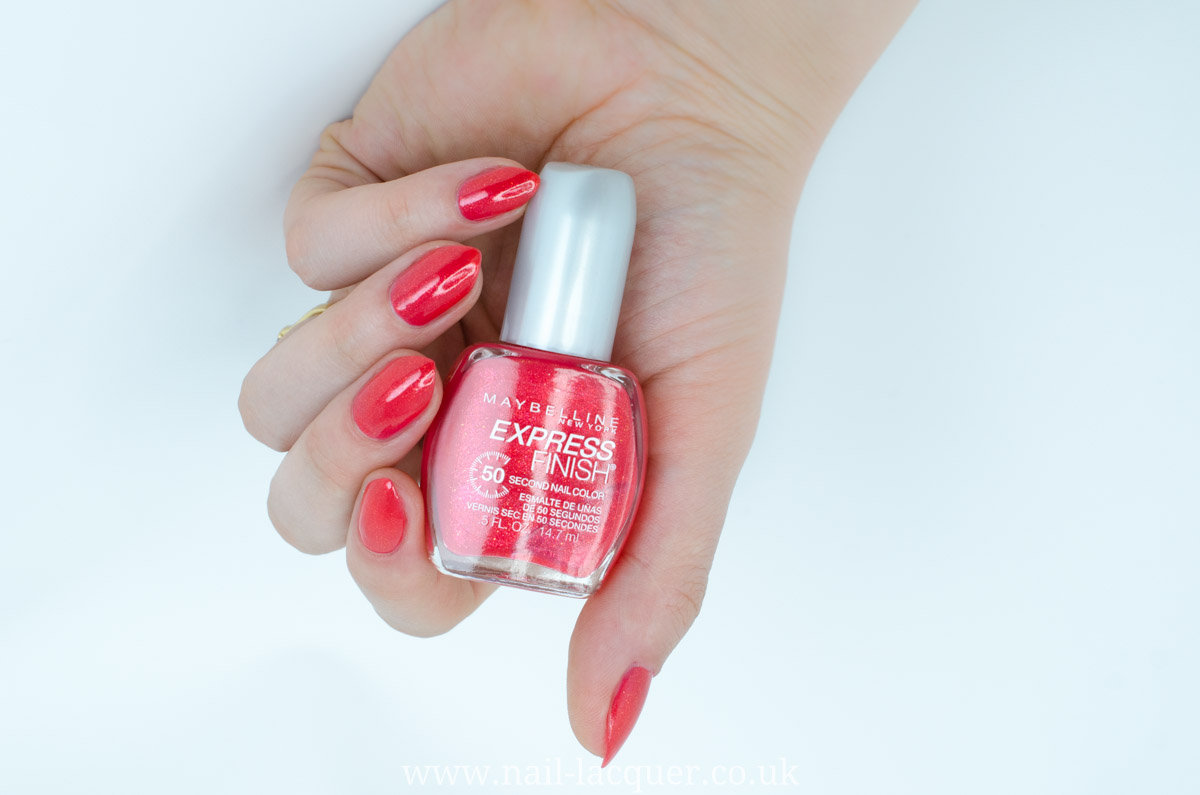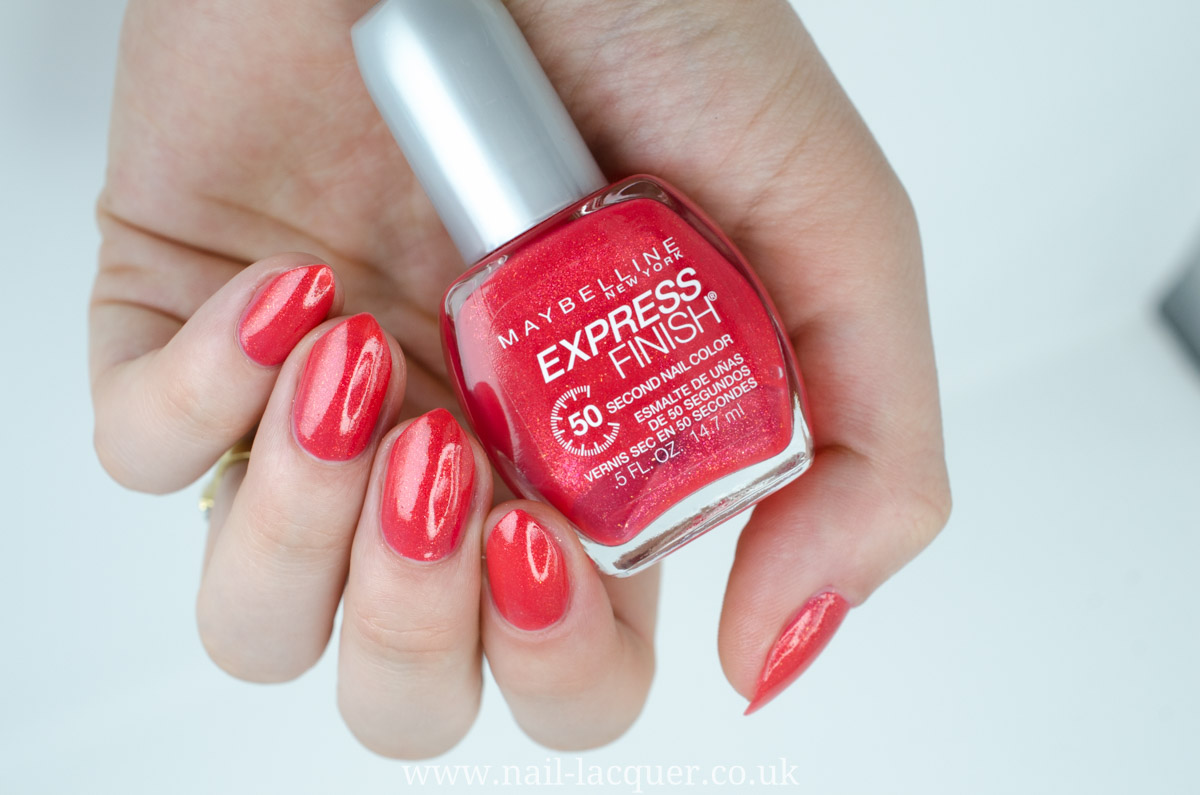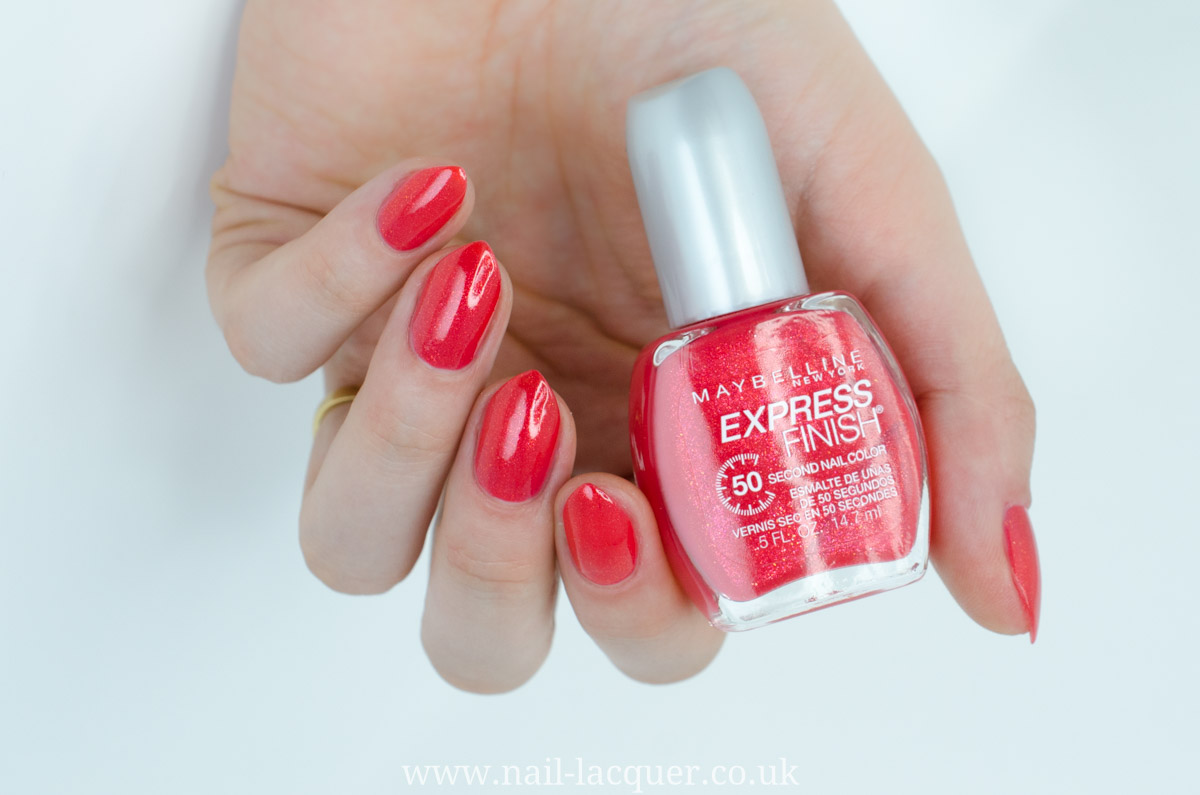 To sum up, this is another beautiful vintage polish, but nothing spectacular. I am glad it has joined my collection however.
Thanks for reading! xxxx