Hello! I got some new midi rings today ;) I purchased one set for myself and one to give away to my readers :) I'll hold the giveaway over at IG so keep your eye on my IG account. I have also prepared nautical nails inspired by the rings and I filmed a nautical nails tutorial too.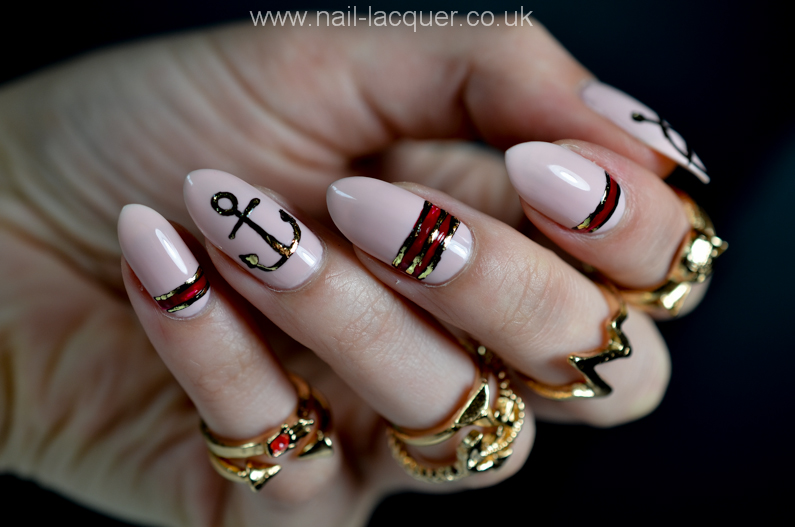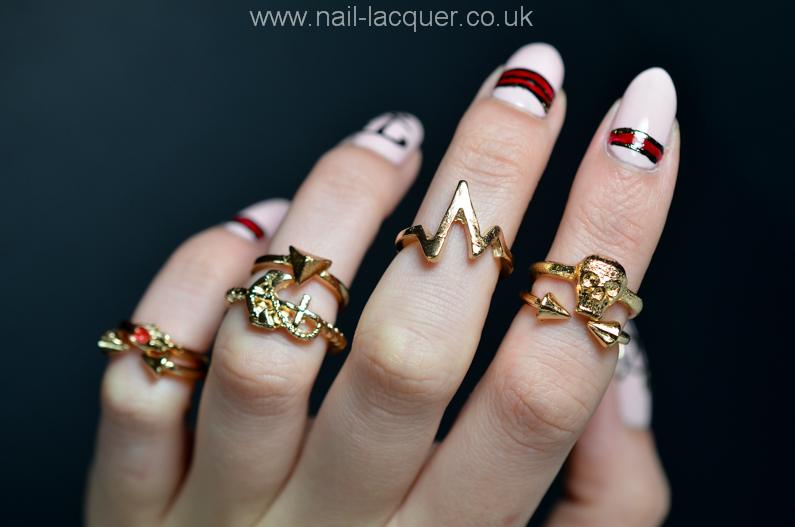 I started off with two coats of OPI Sweet Heart. Sweet Heart is a opaque light pink polish with creme finish. It's one of the re-named mystery OPIs (see my post about it here).
For the red stripes I used Essie Fishnet Stockings and Nails Inc. New York Noir.
I got my golden foil from here and the foil glue from here.
The brush I am using is a cheap nail art brush from eBay which I cut thinner myself.
I still haven't got a nail polish top coat that wouldn't wrinkle the foil so I added a coat of gel polish to finish everything off. It was only possible as my nail polish underneath was completely dry. You are not supposed to apply gel polish on top of nail polish but you all know what a rebel I am.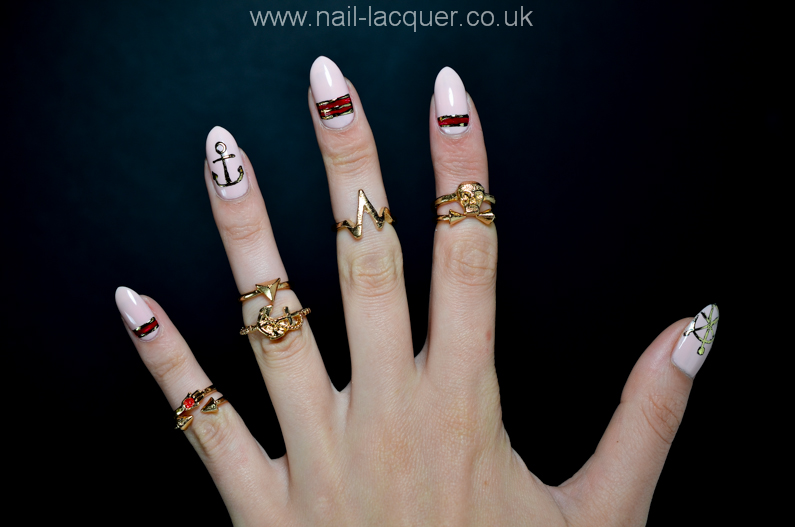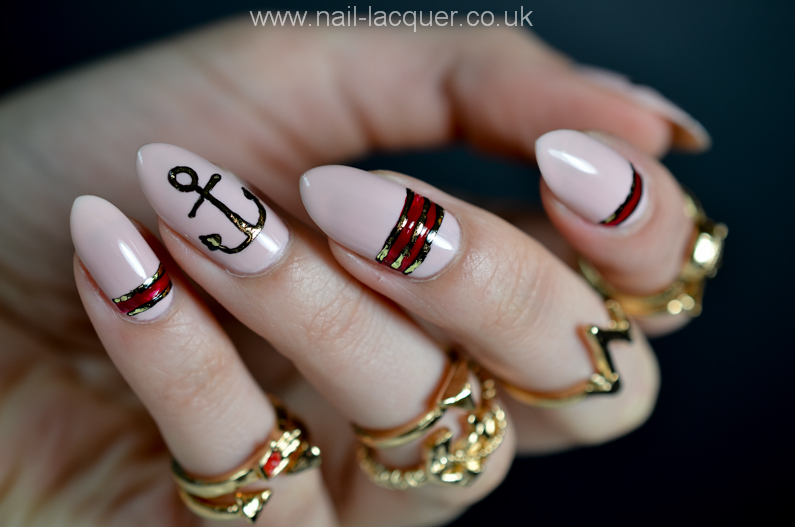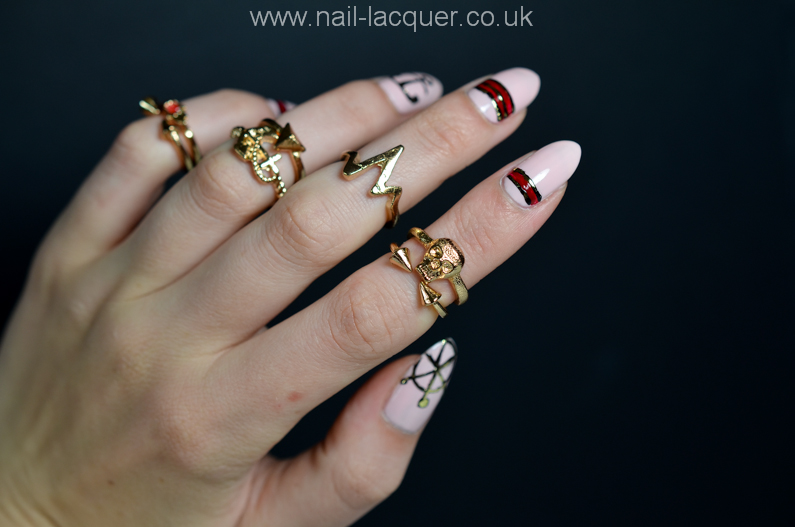 As a treat my right hand is also featuring in today's post :D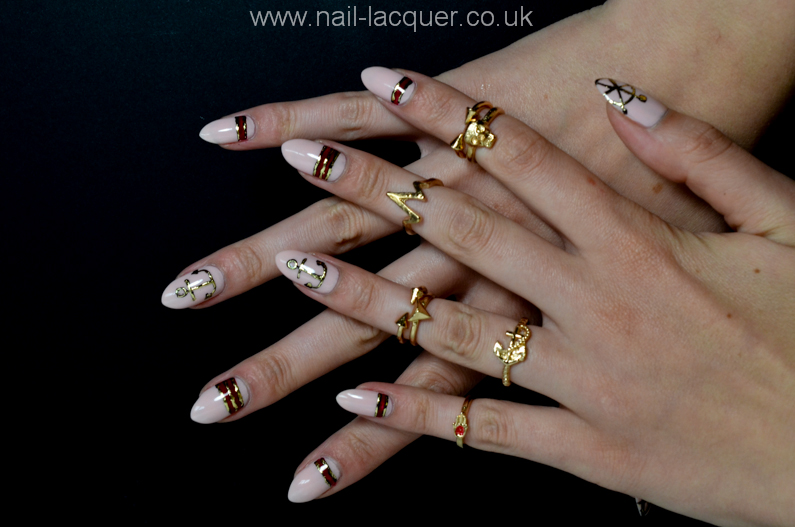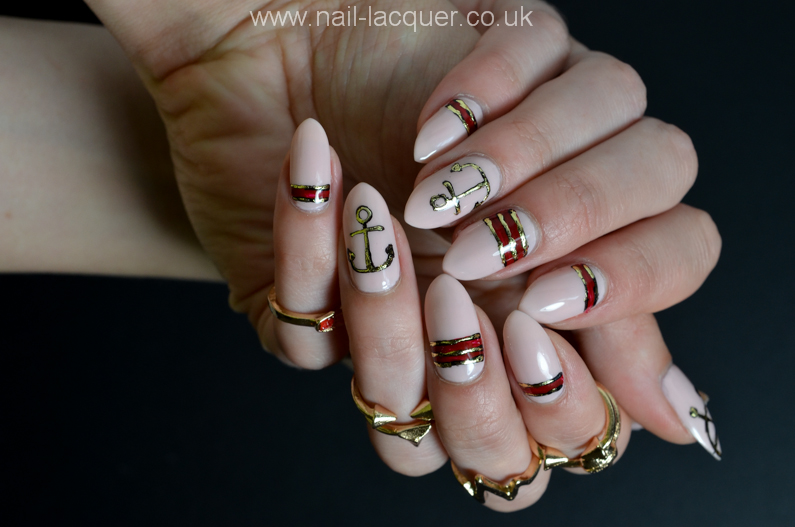 Thanks for reading and watching, I hope you enjoyed my nautical nails tutorial and don't forget to enter my IG giveaway when it goes live! xxx