Hello all! Leeds Festival was great!!! Over the weekend I rocked bright neon orange nails with an holographic golden accent nail and summery flower stamps.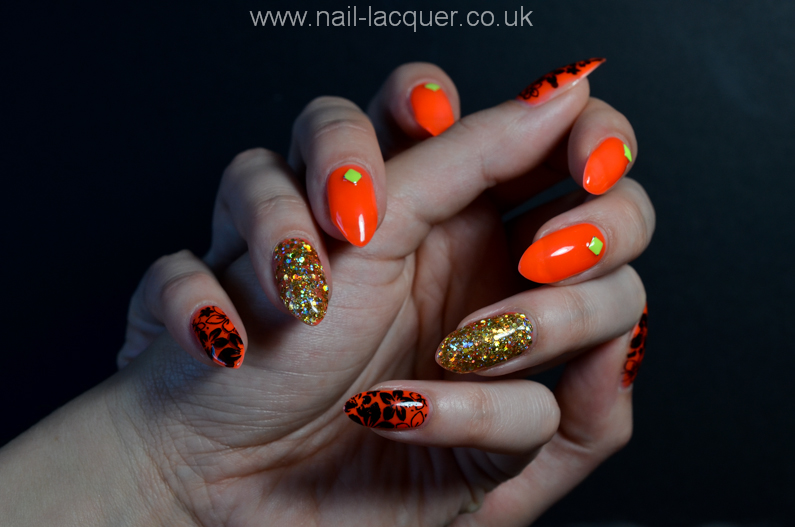 The orange I am wearing is a mix of Color Club Wham! Pow! and MegaMix gel polish (find my review here) as I wanted gel nails for the weekend. The ratio I used was about 90 to 10 in the favour of nail polish and I did just 2 coats of colour. There is some visible nail line but the mix is really lovely and bright and identical to Wham! Pow! colour wise (just not as opaque with 2 coats but I really didn't mind).
I like to wear gel polish these days not only because of the longevity but the fact that they take only 30 seconds (per coat) to dry! It's just so nice to finish doing nails and then pop to the loo without worrying about smudges or dents lol.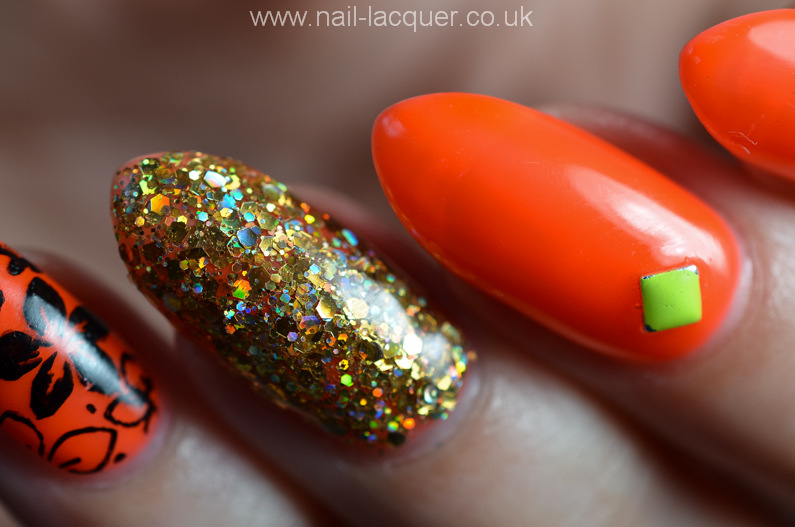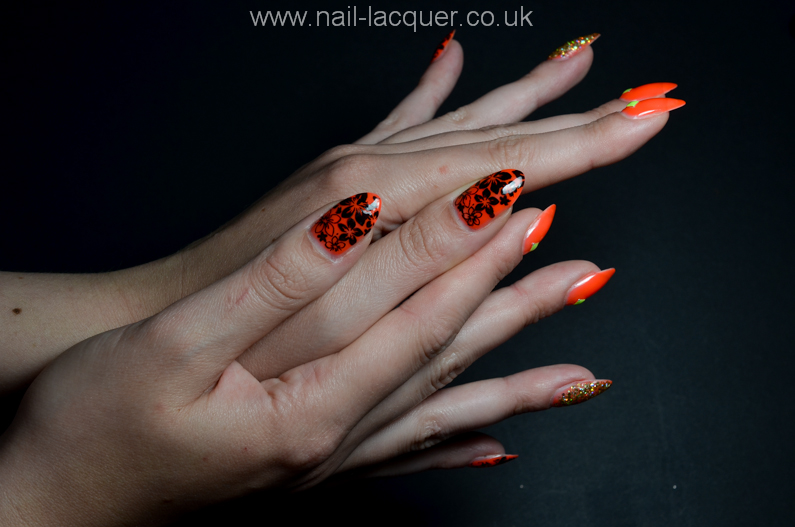 On my accent nails I am wearing one coat of orange with loose golden holographic glitter topped off with gel polish. It was very bumpy at first but I filed it down and then topped with top coat and got a much smoother finish.
On my pinkies and thumbs I am wearing MoYou Nails stamps from image plate number 124 (find the review here) and for stamping I used their black stamping polish (review here).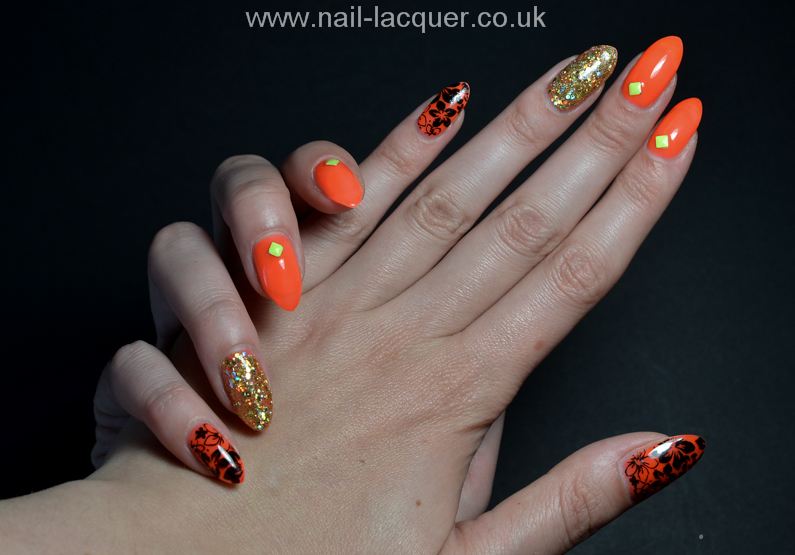 The neon yellow metal studs I am wearing are from this AliExpress seller. A whole wheel of different studs only cost £0.91 posted which I think is cheap as chips but after 3 days of wear they look quite worn.
I am not sure if you pay more for the studs you get a better quality ones or are they all like that. I didn't have any nail glue to stick them on my nails properly but they stayed on quite well under 2 coats of gel polish (only one fell off the next day).
Thanks for checking out my neon orange nails! xxx