Hello! As it appears this week is full of snowflakes, earlier in the week  (lol I mean yesterday!) I showed you my snowflake gel nails (check them out here) and now I am back with an easy snowflake nail art tutorial using a hole punch.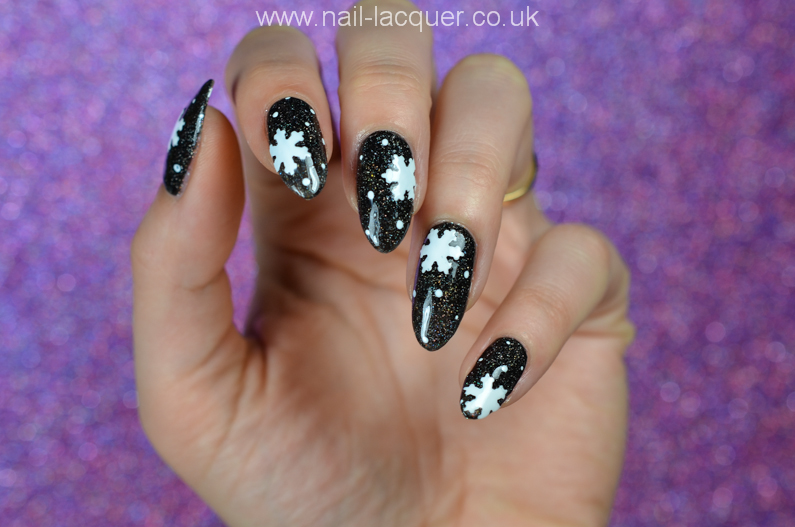 This is the second hole punch nail art I've done, you can see the first one here. The first one went viral on facebook, it reached about 250 000 people! :D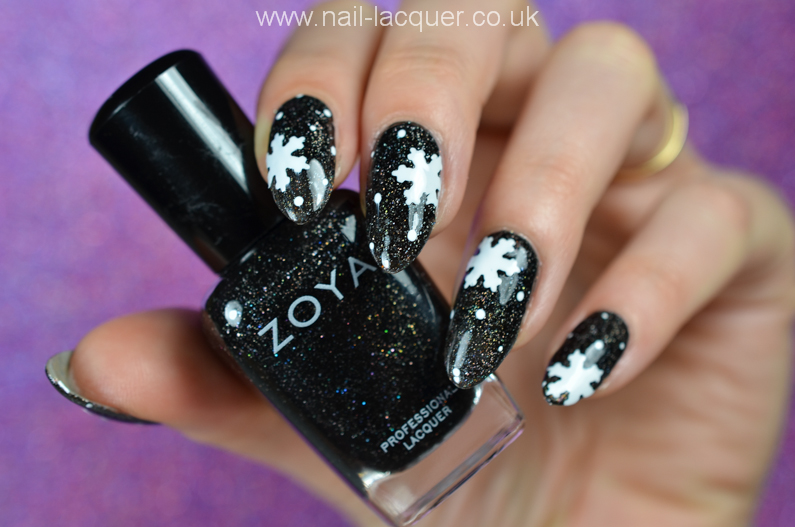 I got the idea to use snowflake hole punch from Tracey at Bite No More who followed my butterfly tutorial using a snowflake hole punch. I got mine from this ebay seller.
Tracey also used a scattered holographic base and I decided to go with something similar. I used Zoya 'Storm' which is a black polish full of holographic flakes. Instead of holographic snowflakes I went with pure white using OPI in Alpine Snow.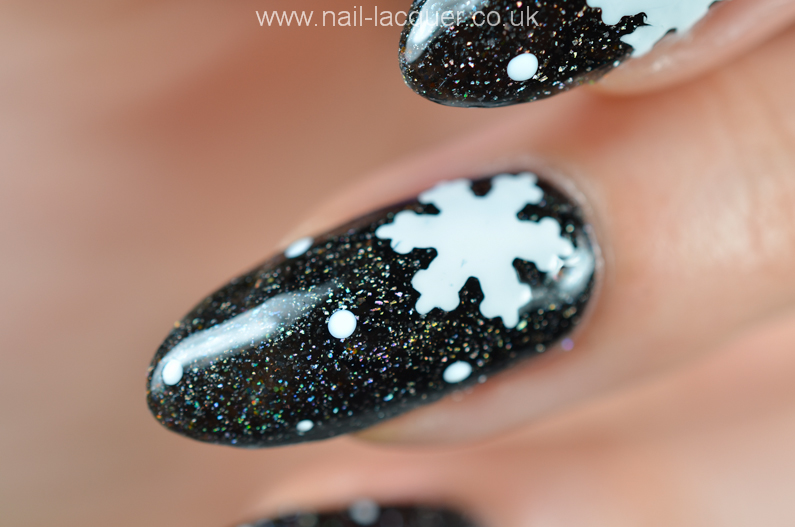 I also added some additional white dots with a toothpick.
See a video of my snowflake nail art tutorial below:
Love how perfect the snowflakes came out! Ideal for someone who can't do freehand nor stamping I think ;) Thanks for reading xxx