So I created another tropical nail art design today. I really loved the one I created the other day (see it here).
I received Bundle Monster XL 1 – 10 stamping plates this morning (got them from Amazon here) and instantly noticed an image with little tropical flowers. It was on plate number 6.
The plates cost £31.99 and there was no delivery cost. I will make a more in depth review soon when I have had more than one go with the plates.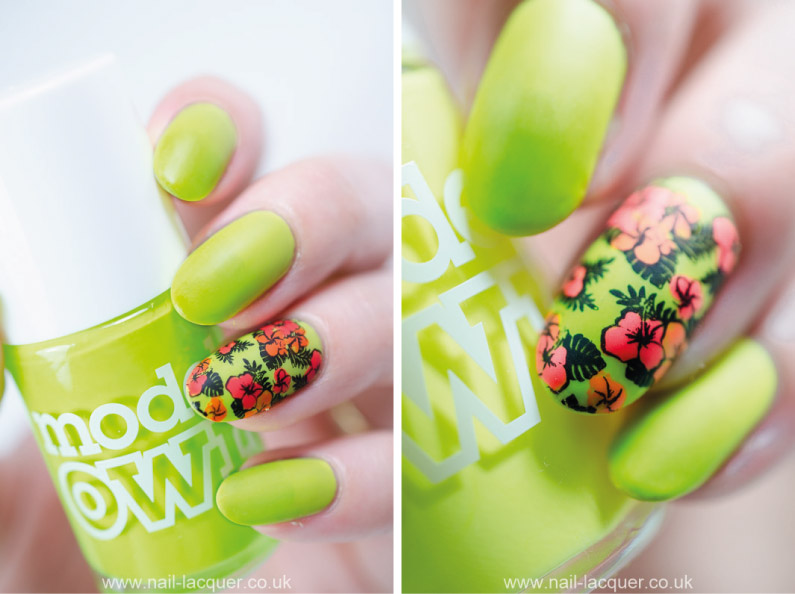 Overall I wasn't pleased with the quality of the particular stamp. Must have not been etched very well, took me like 6 tries to get the stamping right. That's the reason only accent nail has the patter on. I had to use a hard stamper instead of the beloved Creative stamper. When picking up the image I had to press really hard to get the pattern stick on the stamper.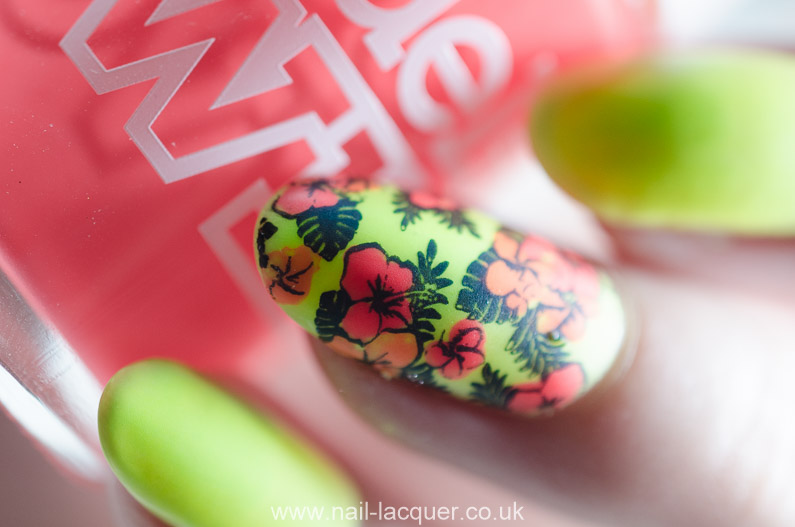 As a base I am wearing Modles Own polishes Bikini and Flip Flop. The gradient is barely noticeable lol. I think it would have worked better if I'd use white as a base before applying the gradient. Or maybe those two polishes are just way too similar for a gradient.
I used Models Own Beach Hut and Cocktail Hour to fill the flowers. I filled them using this technique.
I topped everything with a layer of matte top coat.
Overall I think the tropical nail art design turned out fine but I prefer the design I did the other day.
I don't know what we are going to do about autumn, I seem to love summery nail art just too much! Might have to extend summer until December.