Hello! A very bright watermarble nail art tutorial to show you tonight. I hope you all had a lovely weekend, mine was great- full of good food and lovely company. As of food, my new favourite dessert is Eaton Mess. I am not sure how something that sounds so undelicious actually tastes like heaven. 100% recommend to my fellow sweet lovers.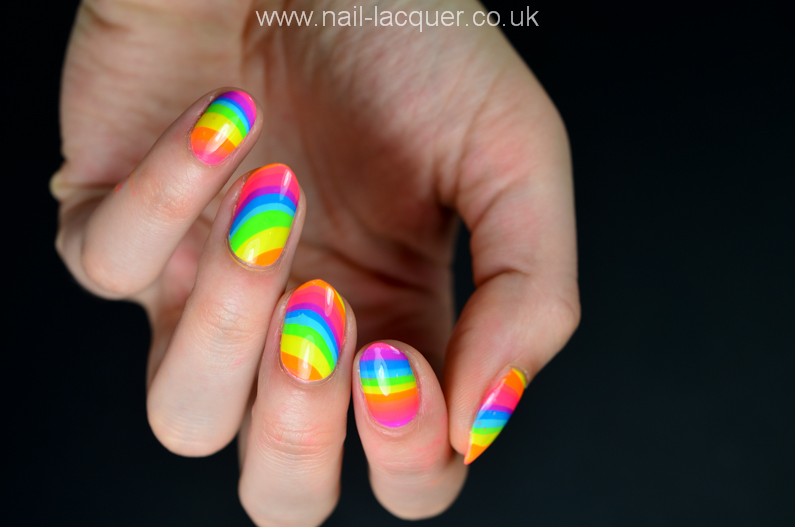 OK, let's get to the watermarble nail art tutorial!
I used Models Own polishes in Sarong Wrap, Beach Hut, Cocktail Hour, Pink Wellies, Purple Bandana, Blue Skies, Turquoise Sea and Green Fields. These polishes are from the new Neons for Tans (swatches here) and Festival (swatches here) collections.
Here's how it all went down:
I feel I am obsessed with watermarble now. And rainbows. I was obsessed with neons before but I am even more obsessed with neons now too.
I just might keep these nails forever.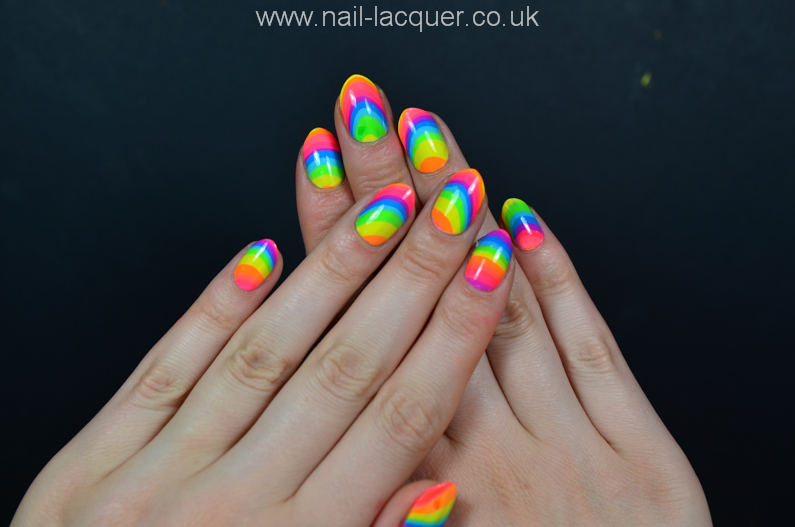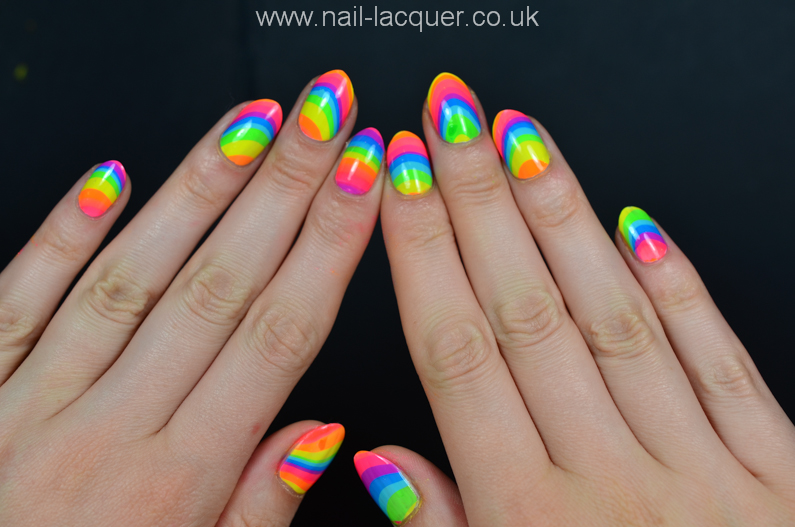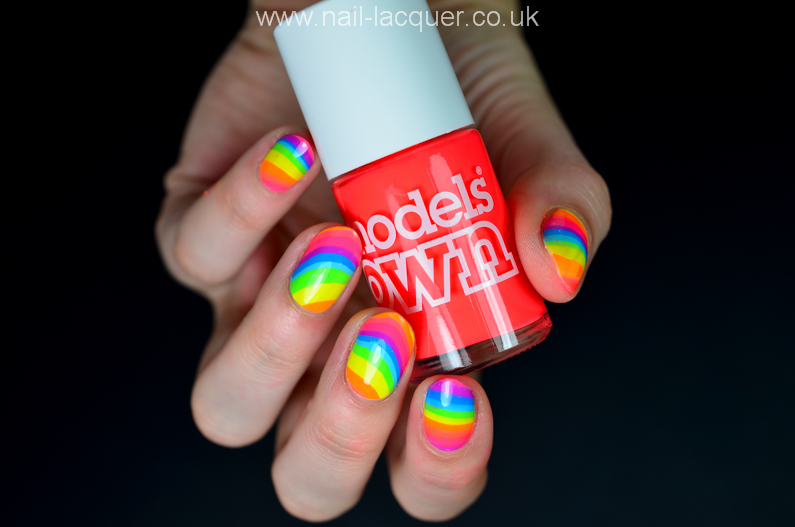 Thanks for checking out my watermarble nails! xxx
P.S. Since yesterday it's been bugging me. I have seen many rainbow nails in the past months but I knew that one set I've seen was almost exactly what I've done. And I finally figured out where I've seen them- Lisa from Starfish Nails wore a very similar combination a month ago! She used a different technique to achieve same results so make sure to check her blog post out too :)